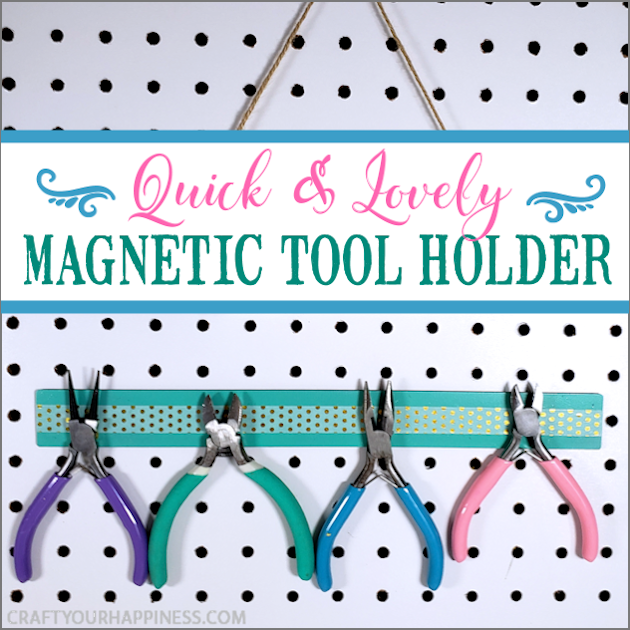 We've got a simple inexpensive way to make a small but attractive DIY magnetic tool holder to keep your small tools at your fingertips! It's for any place you do crafting projects or other things that require metal tools. If you need more ideas for organizing your craft supplies we're have an abundance of them! Check out our post The Most Creative Craft Room Organization Ideas, or how to Organize Fabric with a File Cabinet! There's too many to list! You can head over to our Organizing Category and quickly see what we mean. Below is another popular idea!
2 Drawer File Cabinet Makeover For Fabric Storage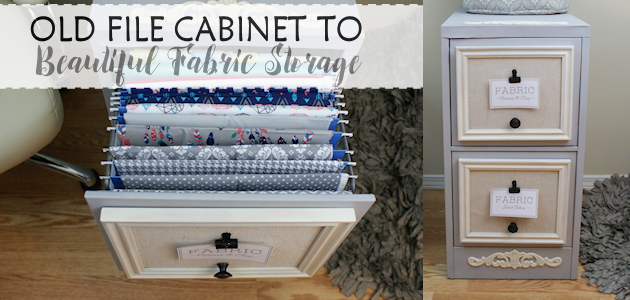 Supplies
Choices For Covering Your Magnet:  Scrapbook Paper or Wrapping Paper  or  Contact Paper or  Spray Paint
Washi Tape This is great for adding an extra touch, which I did on my tool holder.
Strong Magnets This is a set of various sizes. You want the thin strong ones. Choose ones that will fit on your tools and the back of your ruler if putting it on a magnetic surface.
Command Strips This stuff is awesome and works great to hold up your tool holder on most surfaces.
Metal ruler  This one is 15″. You can use any size you wish.
METAL RULER NOTE: Most metal rulers are stainless steel. There are some weak types that will not hold a magnet. Make sure the one you purchase will allow a magnet to stick to it.  Metals that will not hold magnets are aluminum, brass, copper, gold, lead and silver.
Instructions
These are the basic supplies I gathered. The various papers, paint, and washi tape were gone through to determine how I wanted to cover the metal ruler which is the base of the tool holder. I finally decided to use paint and one of the matching washi tapes. How you mount your holder will depend on the surface you are sticking it too. If its metal, larger strong magnets work great. If its not, Command Strips are perfect!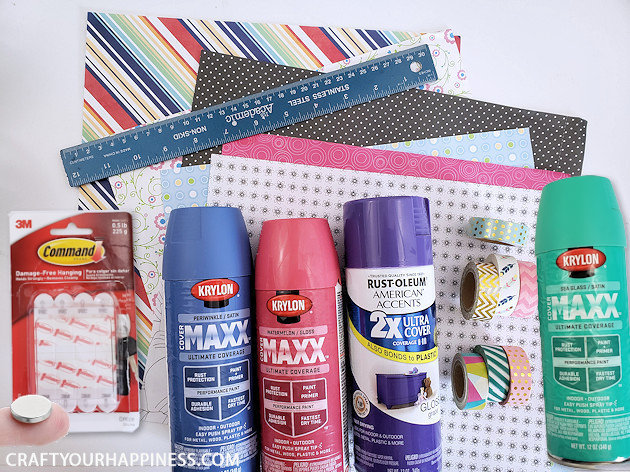 These are the tools I wanted to hang. I love these things for small work! Plus they come in beautiful colors.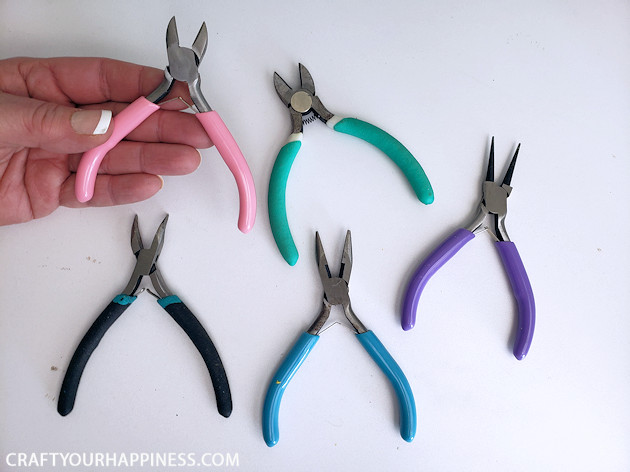 Your tools need to have a flat space for use your magnet on. These small magnets were perfect!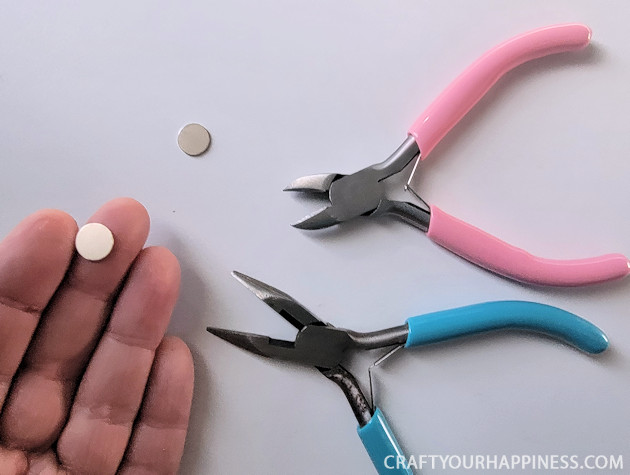 All you do is stick the magnet on the back. I have not had a problem with the magnet coming off when removing it from the tool holder. It would be an option to glue it on with epoxy possibly if that's a problem. But mine worked great without gluing.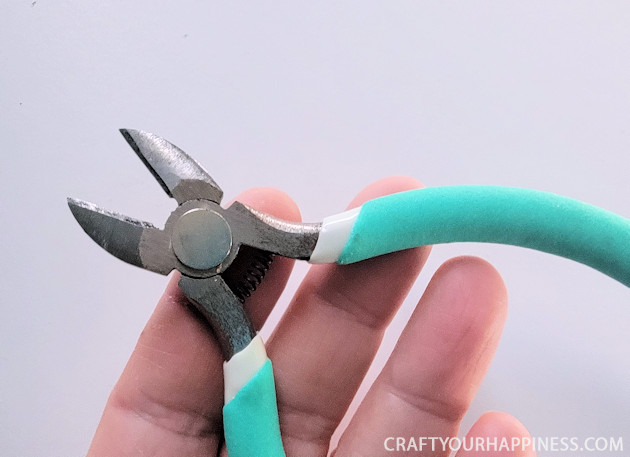 Here are all the tools with the magnets. Took a minute to do.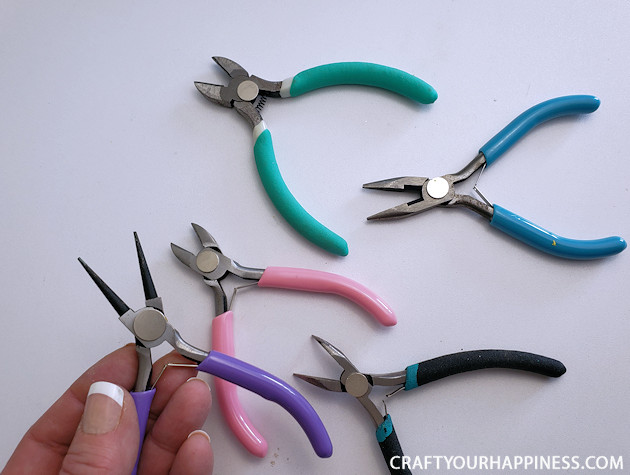 I had an older heavy stainless steel ruler that magnets stuck to wonderfully. If you are hanging it on a magnet surface you can use larger flat magnets to do so. As I was putting mine on a peg board I opted to use Command Strips.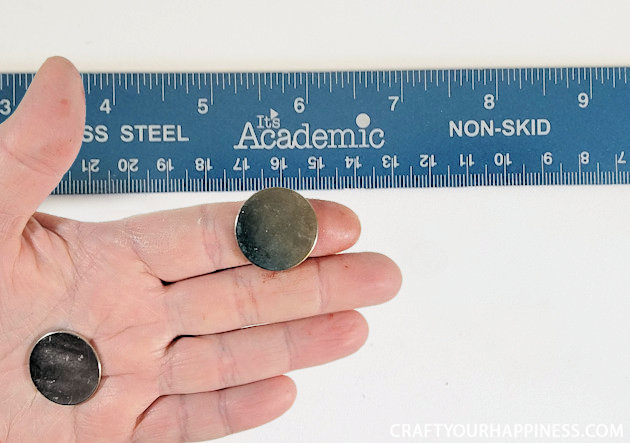 Out of all my choices, I decided to use spray paint to color my ruler.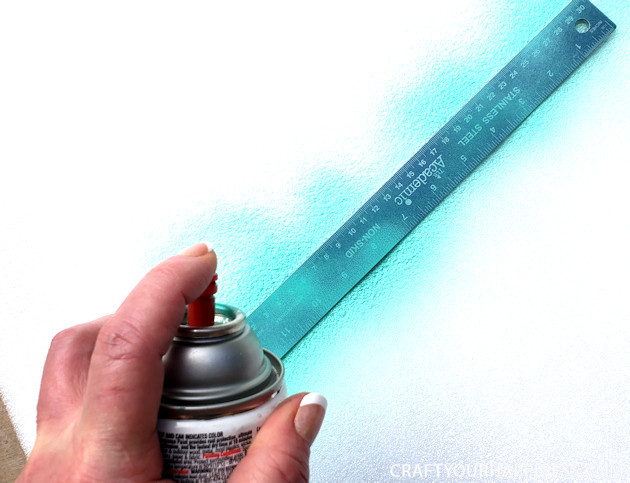 For some added bling I ran a strip of washi tape down the middle.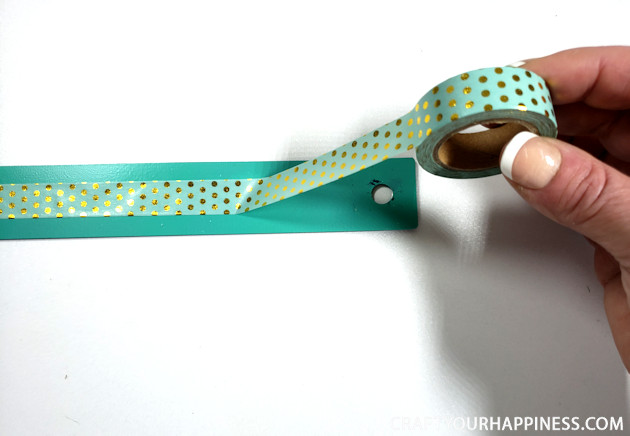 Because my tool holder was going on a non-magnetic surface I used 2 Command Strips that would hold the weight of my tools,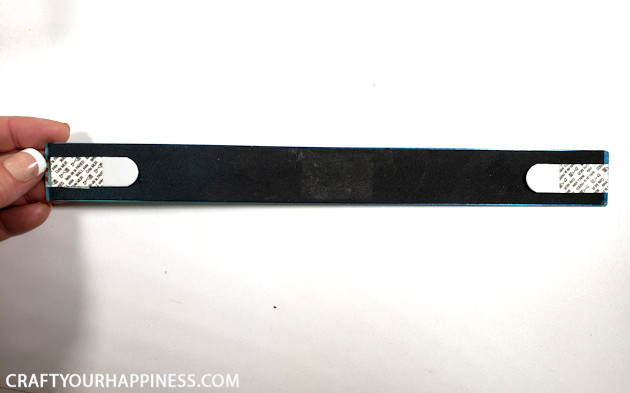 I placed the magnetic tool holder on my pegboard with Command Strips.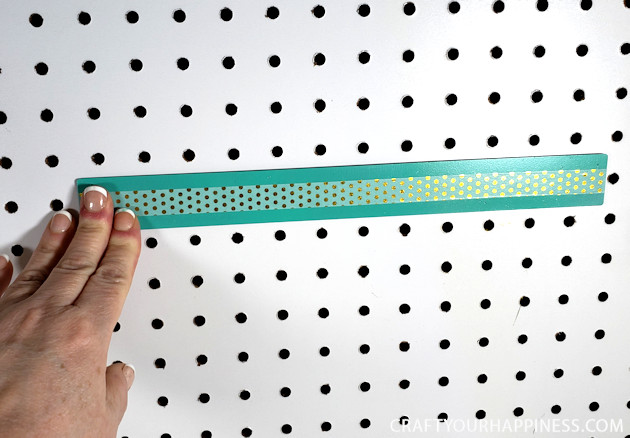 The last step was to pop my tools onto it! Again, you can use a longer ruler if desired, depending on how may items you need to hang.