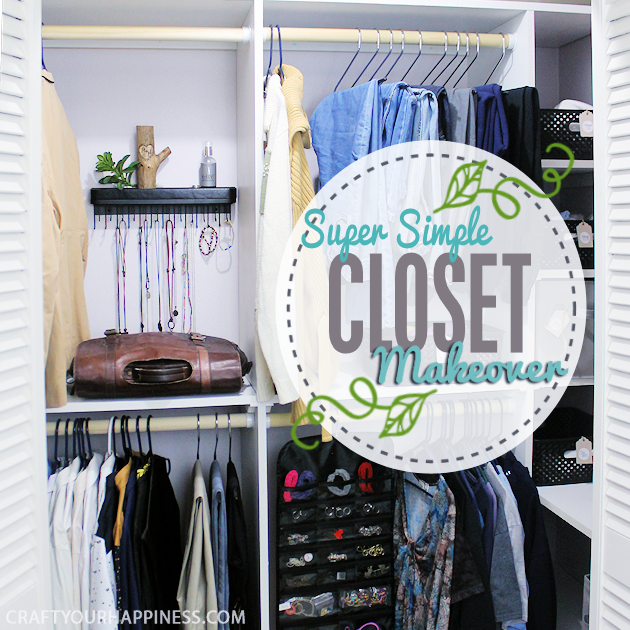 Do you need some closet organizer ideas on a budget? Want to make your closet look special? Look how we fixed up our DIY closet shelving to not only make it hold more, but also look spectacular!  This is the sister post to our last one where we showed you How To Build Closet Shelves on the cheap!  (Almost everything we purchased or shown is linked below under closet supplies.) Plus, you can download our free printable bin tag labels.
For more bedroom ideas make sure to check out Cheap & Classy DIY Bedroom Wall Ideas and also How to Make Your Own Inexpensive Bed Canopy!

A Few Closet Supplies Used Plus Other Goodies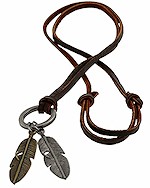 Free Tag Download
Download a pdf of the circles we glued onto tags to label a variety of items.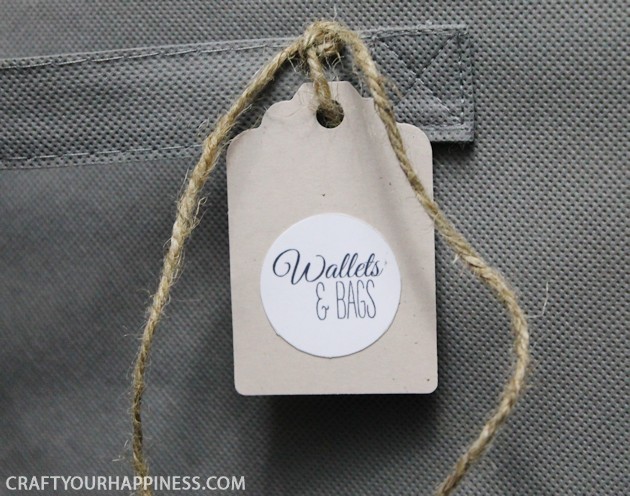 Photographs
As I mentioned, our last post showed you how we took a regular closet and added our own shelving using raw wood. As you can see, it was a MESS! Next came the really fun part for me… the organizing!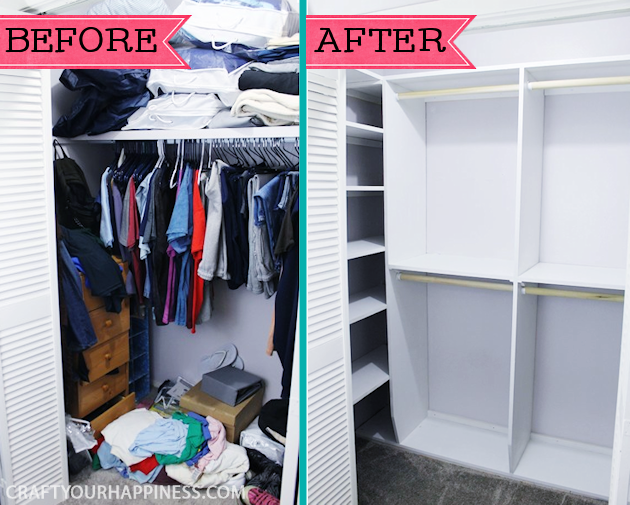 Roy and I share this one closet. Truth be told, he had more clothes than I did due to his performing shirts etc. Plus, I'm a jeans and t-shirt kind of girl so, I don't take up as much room as other woman might. This gave me some freedom to do some fun stuff! As you can see my side is the right… his is the left.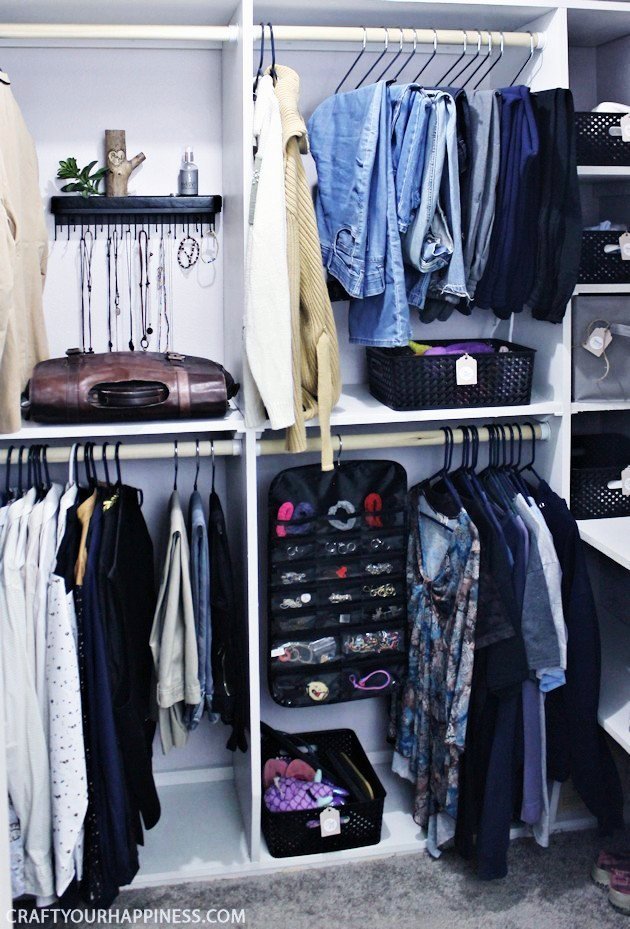 Up on the top shelf we store extra bedding. As we also have a dresser in the room, some  shelves on Roy's side could be used for other items.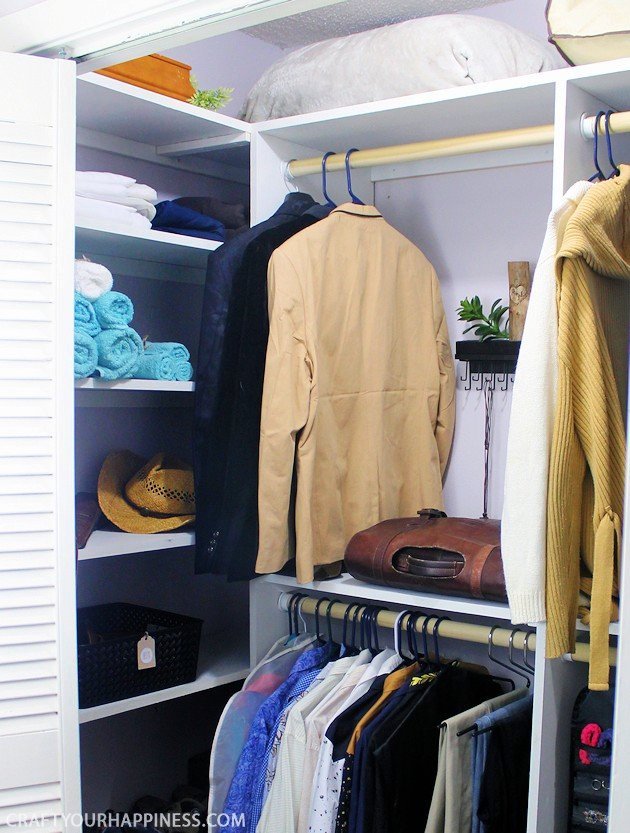 This is my side. I keep most of my things in the bins I added rather than in a dresser.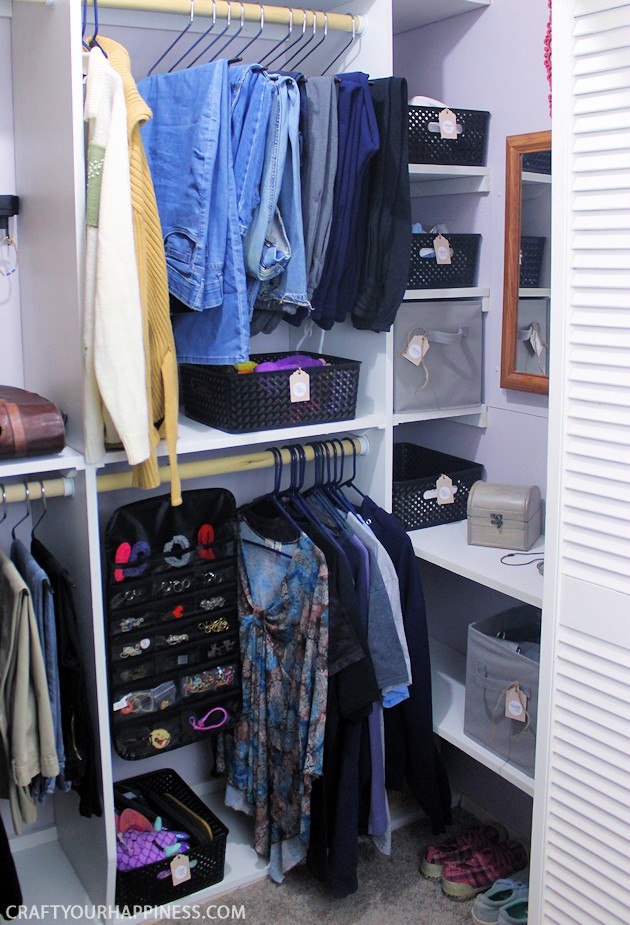 This is an awesome shelf we found on Amazon. It's on Roy's side that holds his necklaces. Notice the wood Sweetheart Branch. You can find the DIY for that on our post How to Make a Gift Idea for Couples.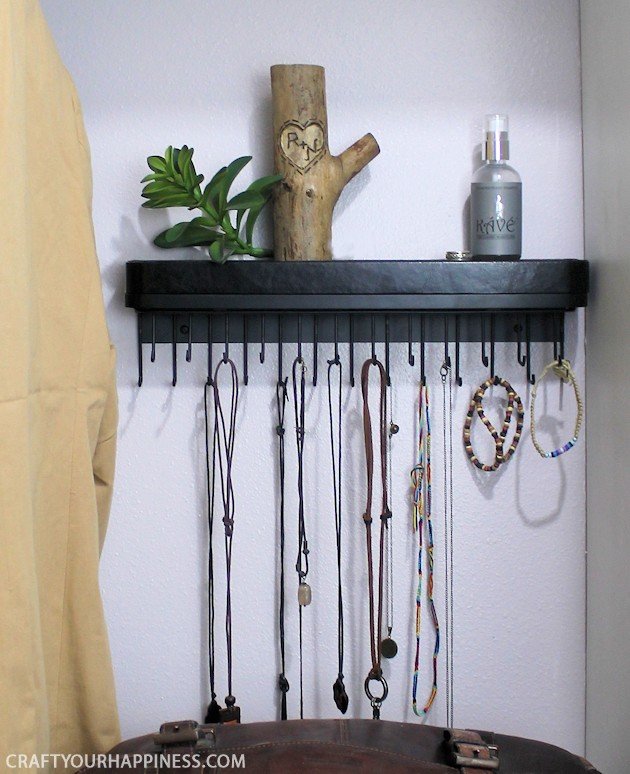 I actually don't wear much jewelry but the few items I have I decided to hang in this unique jewelry holder. I stuck in some 80s ponytail holders for good measure!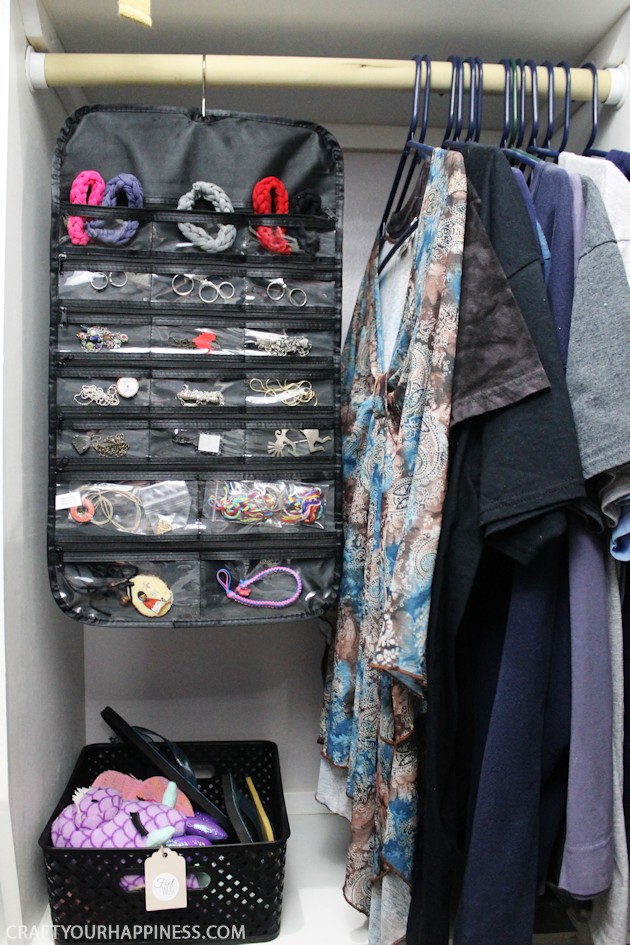 We  use some ready-made tags and glued on circle labels then tied them onto bins and items with string.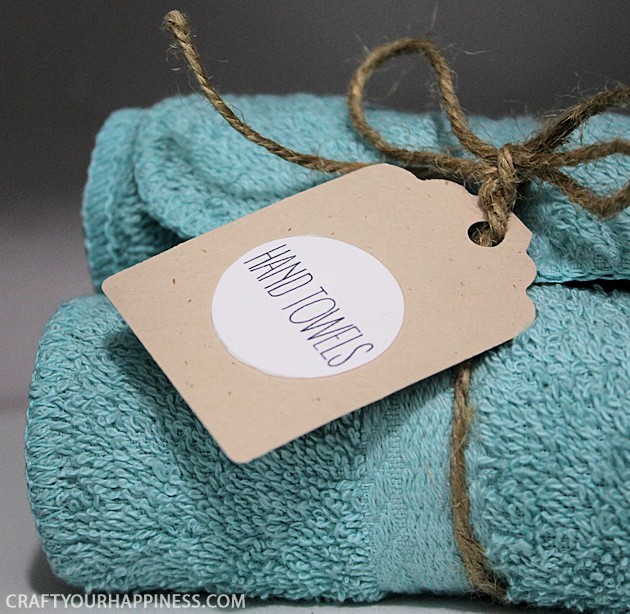 On Roy's side we placed extra sheets, towels and some decor along with a bin for belts.  The plaque he made himself.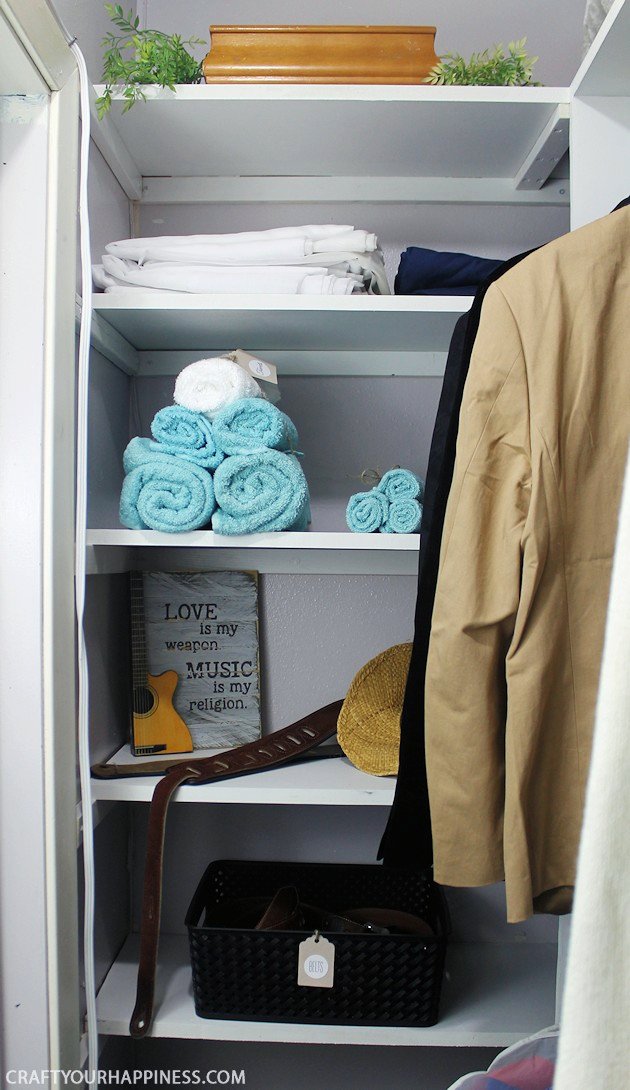 On my side on the wall is our power switch box. I hung a mirror over it.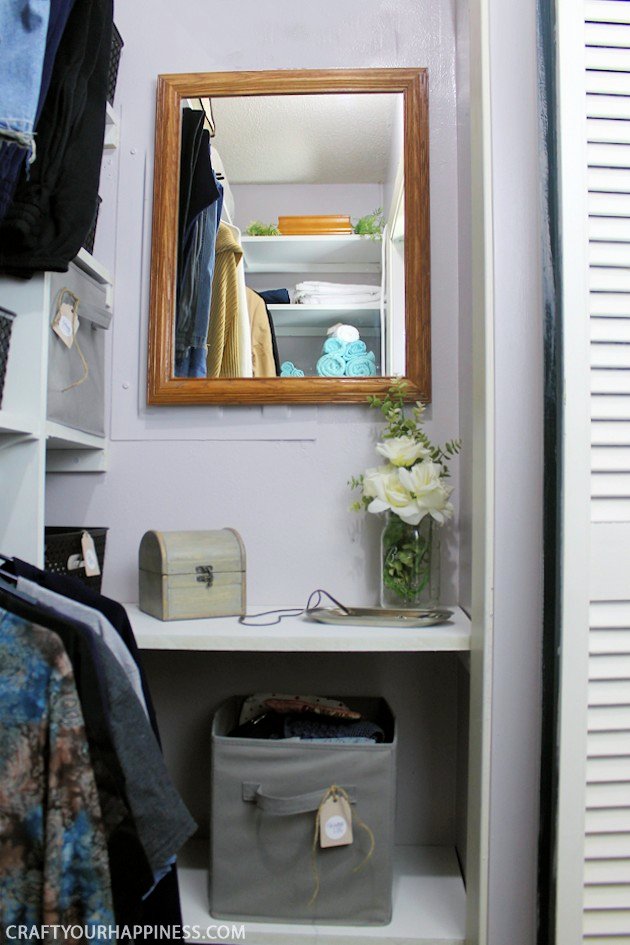 Some decor I  already had was placed on the top shelf.  A link to the silver tray set is under supplies.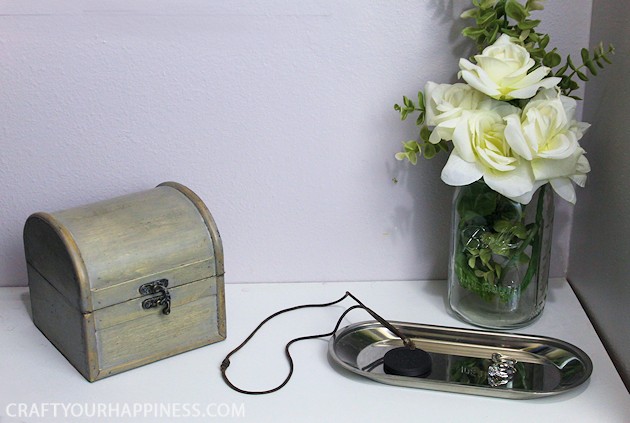 Another bin for my footies and socks.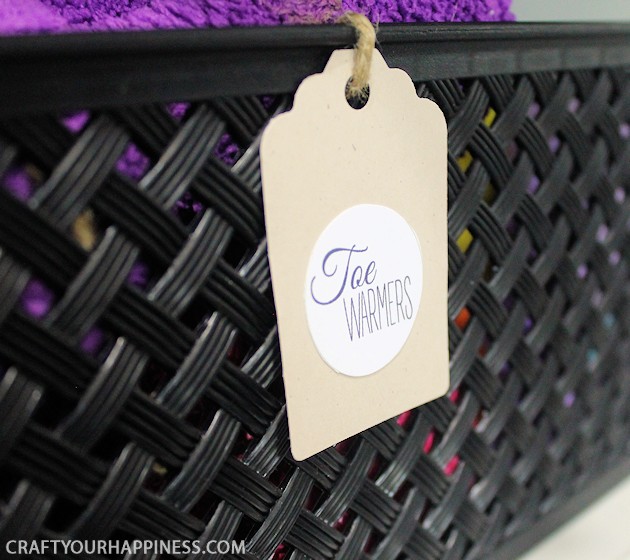 Roy's bottom two shelves hold his shoes and boots.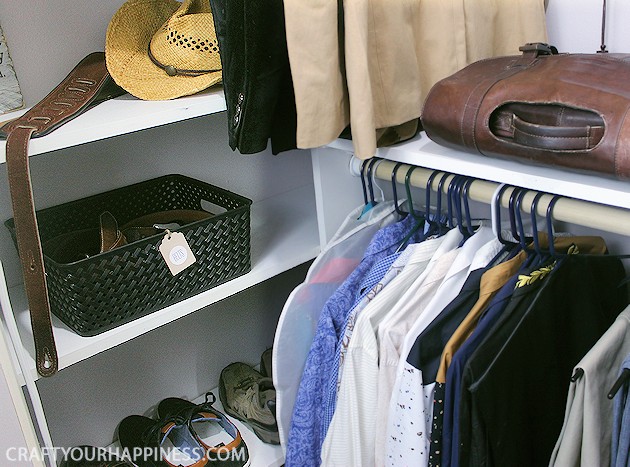 And that's our closet organizer and fix up ideas. Hope you found something useful to make your own closet a bit more orderly and fun!