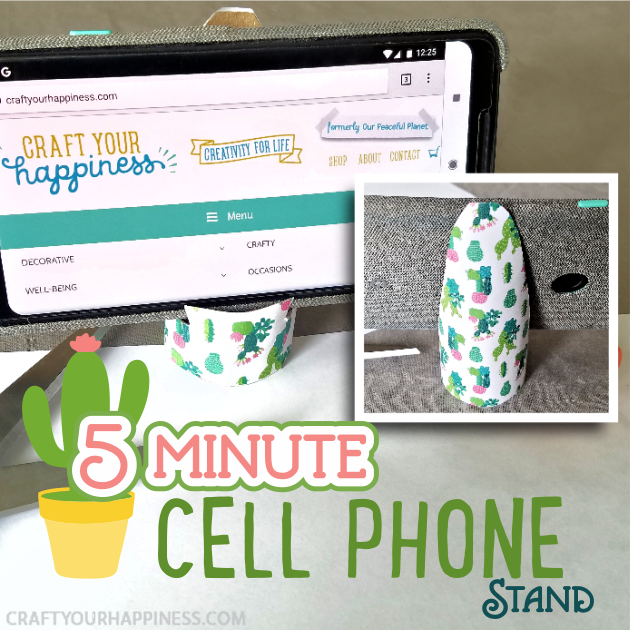 This idea is one of the simplest and no cost ways to make a DIY cell phone stand.  From trash to treasure, this upcycle project turns toilet paper rolls into beautiful cell phone stands in under 5 minutes! We give you a free cactus print and stand template, but as far as colors go… use any paper you like! Make ones that match the decor for each desk, end table or nightstand in your home.
Also, if you have a problem keeping track of your phone you might want to check out our post  "How to Stop Losing Your Cell Phone".  Plus, we are known for our most awesome upcycle ideas to check out our section on that and for a couple more uses for cardboard tubes you might enjoy our "Lovely Jewelry Stand from a CD Spool and Tube" and "How to Make the Most Unique Small Puzzle Mat". 

Supplies
Cardboard Tube (Pattern is ready made for a toilet paper tube but you can also use tubes from plastic wrap etc and cut them to size.)
Free template download plus cactus print.
If using your own printed paper, a 5″x 6″ rectangle is needed. 6″x 6″ scrapbook pads work great!
Scissors, preferably Precision Scissors
X-acto Knife (optional)
Push Up Glue Stick or other adhesive
Download
pdf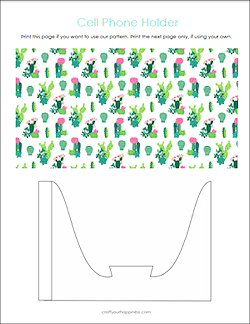 Instructions
NOTES: We left the inside of the tube uncovered as we liked the brown with the print. You could lightly paint it if desired. If the tube is thin you have to apply a very light coat.
Gather your supplies and download and print our free template.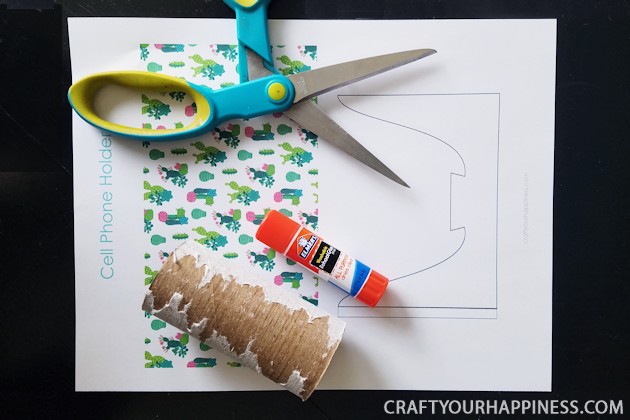 Cut out the cactus print or your own paper of the same size.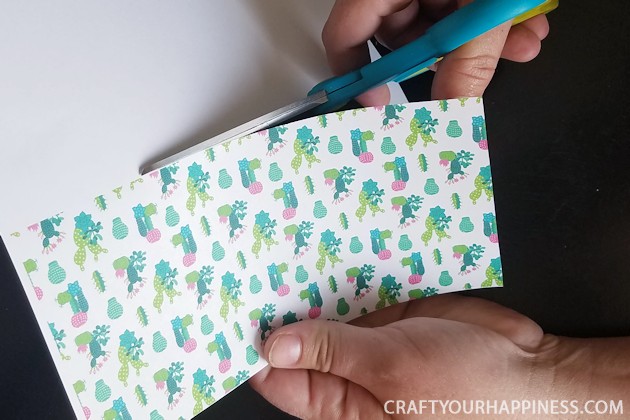 Spread glue over the entire back of the paper.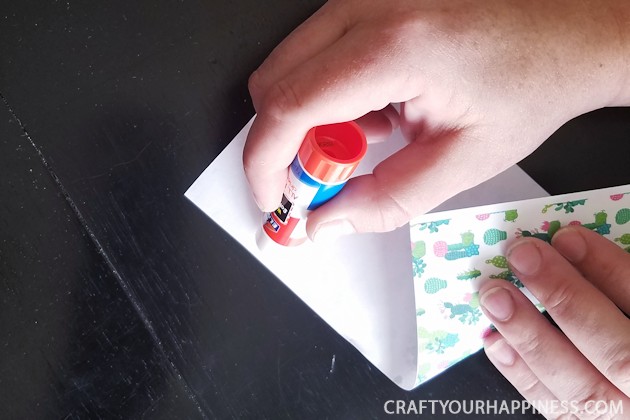 Foll it around your cardboard tube.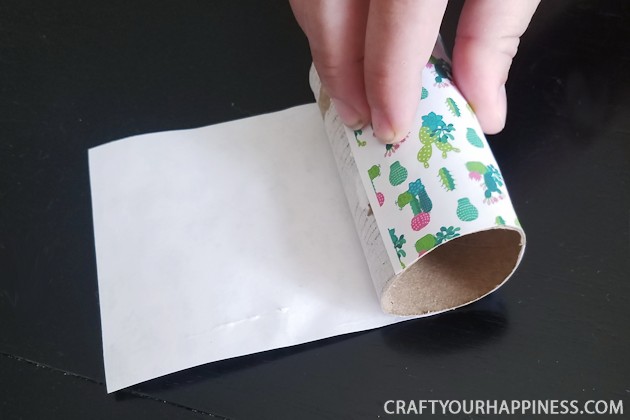 Depending on your type of tube you may need to trim a little. But it should fit fairly well.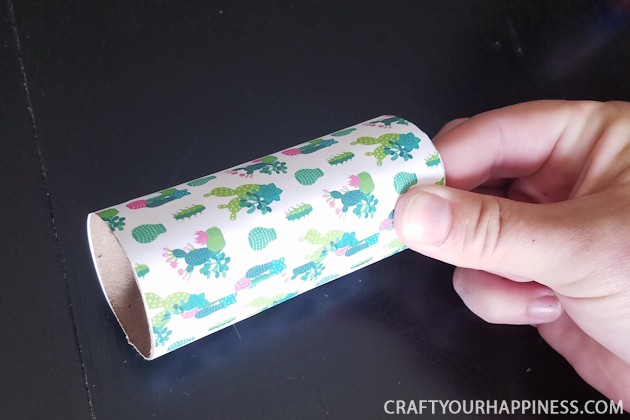 Cut out the template to use as a guide for cutting your tube.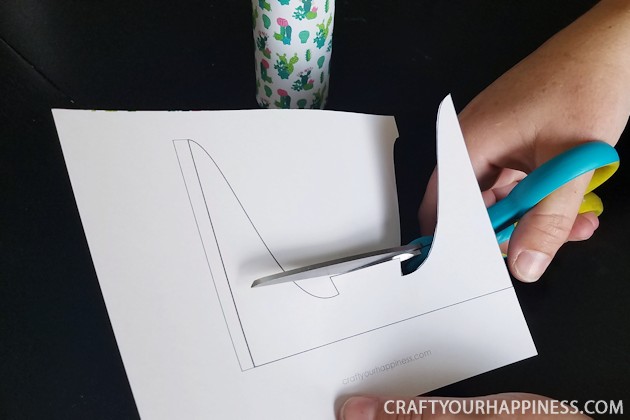 Glue the tab end.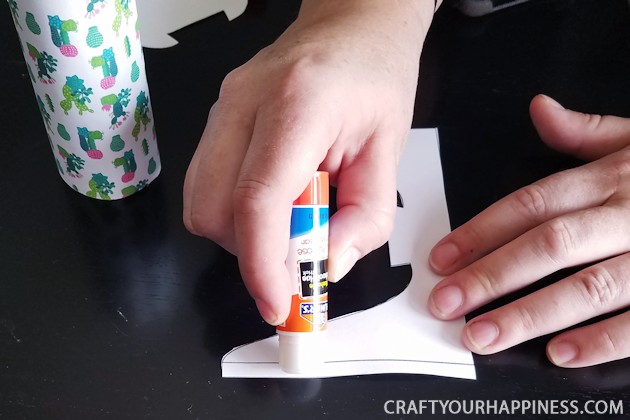 Wrap the template around your tube overlapping and sticking the glued tab onto the other side of the template. DO NOT glue this onto your tube.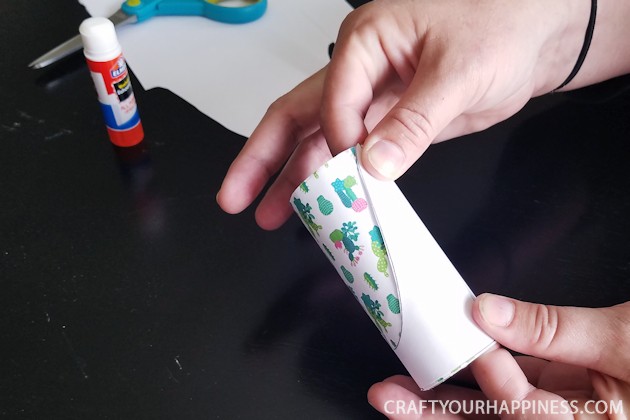 While holding the template in place, cut along the edge. This is easier, we learned, if you use detail scissors and/or and X-acto knife. (Detail scissors would not work on a very heavy tube.)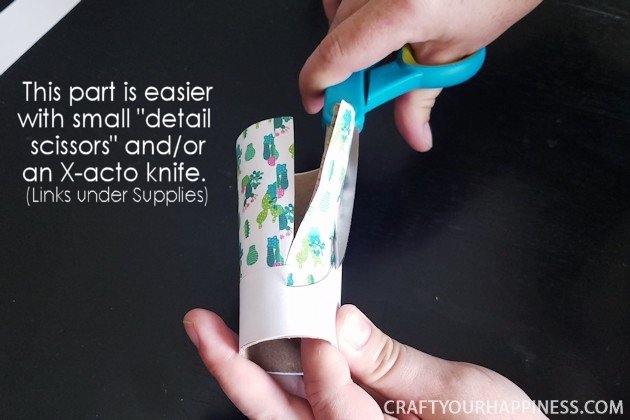 Slide the template off the tube.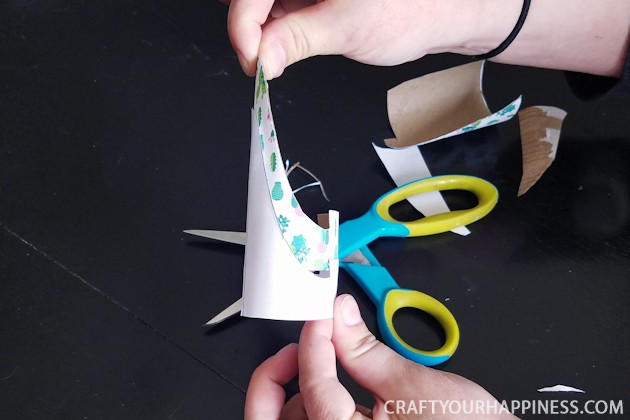 It's now ready to hold your phone! It will hold a variety of sizes both directions.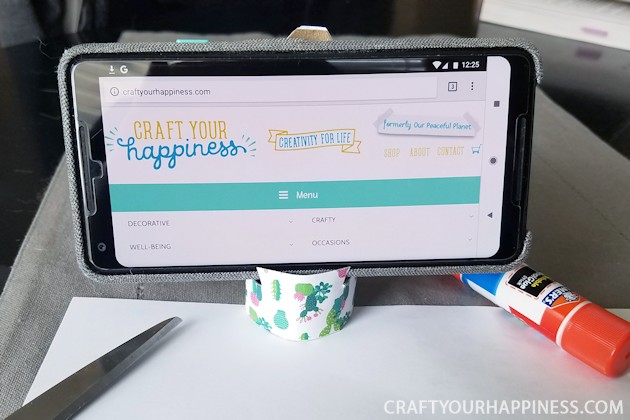 The back side.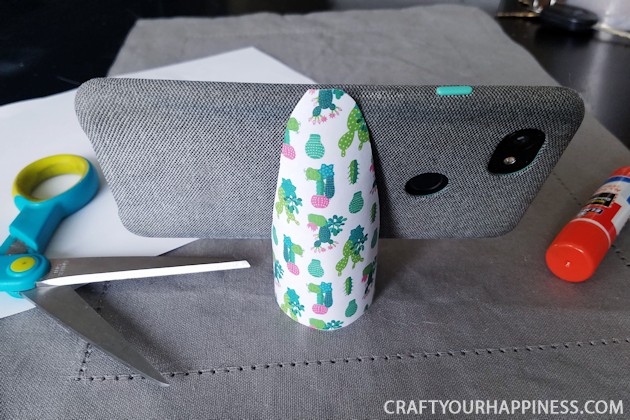 Make a bunch of these for every room. Best quick DIY cell phone stand ever!