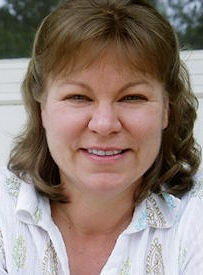 Craft Your Happiness is not just about making things. It's about crafting a happier life not only through fun, budget conscious projects but also by making your home a more joyful place to be. It's about crafting a healthier lifestyle and happier mindset. It's the full package baby! Heart, mind and soul.

I  have 4 kids and married at 18 to the love of my life for 40 years now.
My husband Roy Rivers is pretty awesome and you should check him out
I'm an avid World of Warcraft player.
I believe in fairies (life's more magical that way).
You can never have too many twinkle lights.
Craft Your Happiness runs with the help of my two daughters and co-contributors:

With a keen eye for interior design and a mutual love of crafting, Jennifer brings many brilliant DIY ideas to the site. Multi-talented, she not only helps behind the scenes, she also does our video DIY work that you may have seen on Hometalk.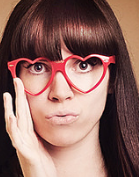 Amy is a graphic designer and offers design tips here at Craft Your Happiness, along with colorful, fun and trendy home decor ideas and products. She's also the brains behind our logo and website design.
DISCLOSURE
This site incorporates Amazon affiliate links. These links are typically for supplies I have purchased myself on Amazon on something similar.