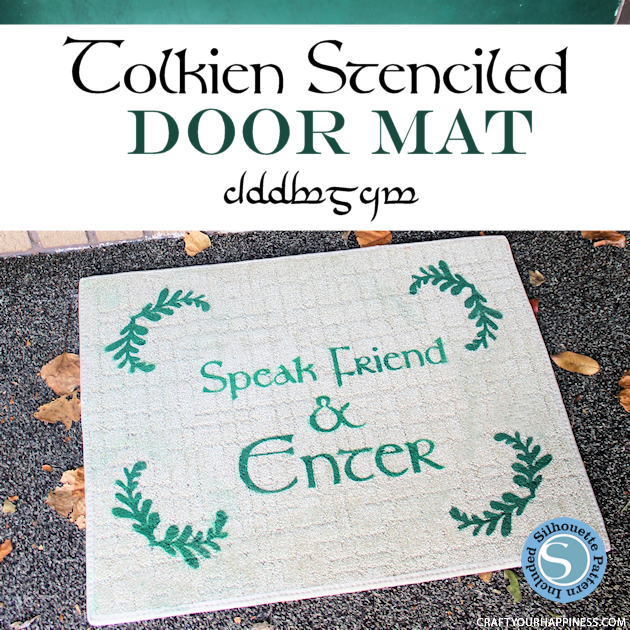 If you're a Tolkien fan (or even if you're not) you'll love this custom door mat that you can make using our free stencil below.  I had first decided to use our technique from our post
Making Stencils from Contact Paper.
  But in the end I was running behind and I cheated and used my Silhouette cutter.We have the stencil download in both formats.
Every year we try to do a post or two during Tolkien week which is the week that Bilbo and Frodo's birthday, September 22nd, falls on. The Hobbit was the first real novel I read as a teen and I still have my original copy from way back then.  I read it to my kids and Roy as a family when they were still at home. You can of course make any design you like to put on your rug. But if you are indeed a lover of all things Hobbity make sure to check out our other posts under Fantasy/Sci-fi category. You'll find things like a DIY Lord of the Rings Art Wood Rack and Easy Tiny Clay Hobbit Door (& Gandalf). You'll also find a Lembas Bread Recipe along with a mallorn leaf template to wrap it in.
Custom Door Mat Supplies
We have two downloads. One for Silhouette Machine and a pdf for hand cutting. The hand cutting is a bit tedious but can be done using our method here.
Door mat with short pile surface  (We got ours at Walmart for $1.89 each!)
Paint of choice

Tolkien Stencil Downloads

pdf file


Silhouette File (zip)

Instructions
I took quite a few photos and when I went to grab them off my camera, realized that the memory card was turned to the "lock" position so I lost them all. So all I have are the finals. But stenciling is simple. Like I stated I used my Silhouette machine for mine and cut it on adhesive vinyl. Just cut your pieces, use the outside as the stencil rather than the inside. Stick in place making sure it stays flat as you go. You can use a stencil sponge to apply the paint. We even have a post on how to make stencil sponges . I used spray paint on mine. Which meant I had to mask off all the areas of the mat that was open. I had taken pictures but those were what I lost.
I did take a photo of the stencils and paper I used to mask off the carpet. So that's soothing. Ü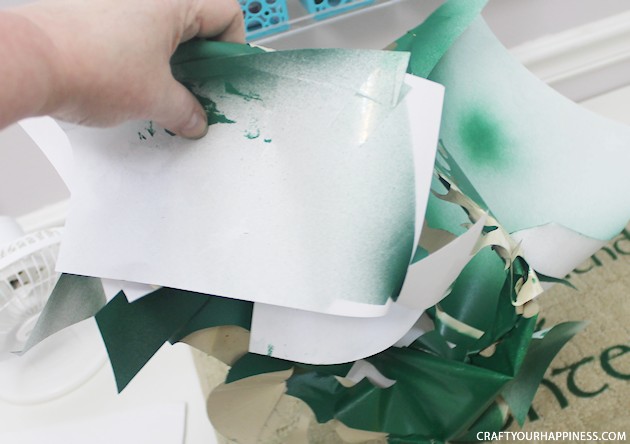 Here's my final Tolkien Custom Door Mat