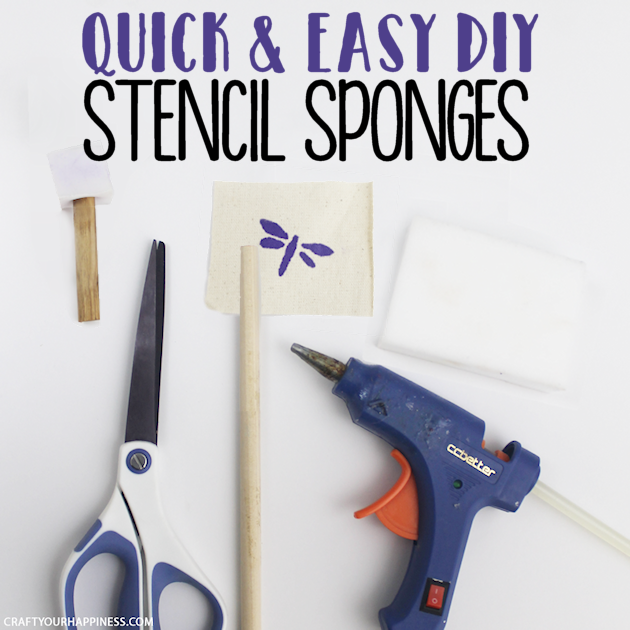 I don't stencil a lot but on occasion I do so and of course I always try to find the cheapest way to do things. So I looked for a cheap and easy way to make stencil sponges. Which, it ends up is definitely cheap and easy. So follow the simple directions and you make all sizes for mere pennies. And if you like stenciling in general you must check out How to Stencil and Paint Carpet. I also do some glass etching so you also might be interested in How to Etch Glass in 5 Minutes.
Stencil Sponges Supplies
Foam Sponge (Magic Erasers are perfect!) at least 1″ thick (I suggest checking the Dollar Store or Walmart)
Dowel aprox 3/8″ diameter cut into 3″ sections
Scissors
Small hand saw to cut dowel with (I LOVE this saw and keep it in my craft room for cutting small wood items.)

Instructions
Make sure to get a FOAM sponge and not the kind shown on the right.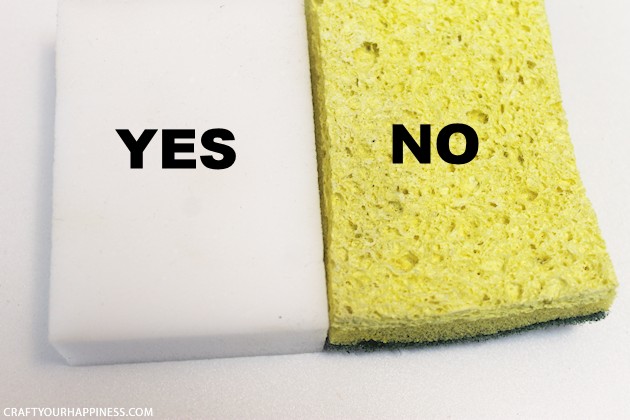 Gather the rest of your tools.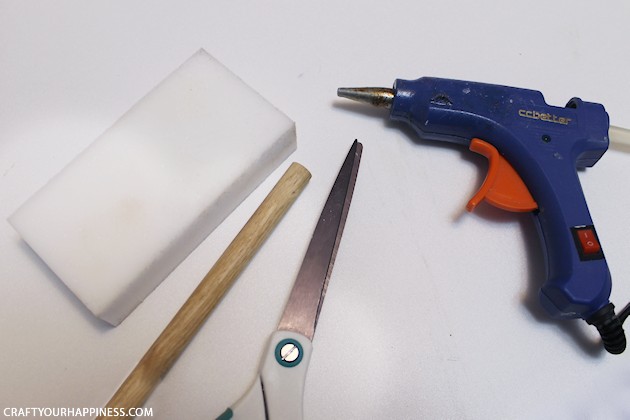 Cut the shapes you want your stencil sponge to be. I suggest not making them more than 1 1/2″ as you cannot get good pressure on anything larger than that.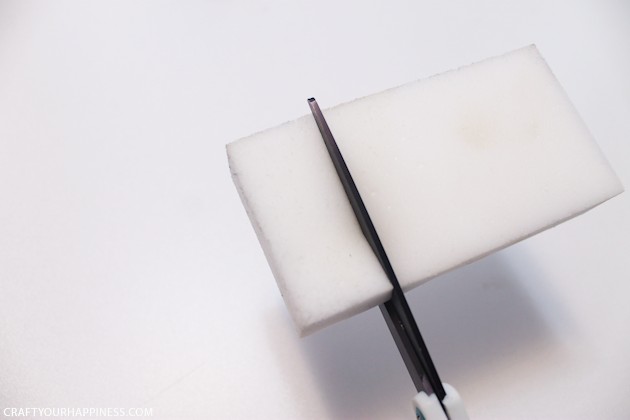 Feel free to cut them in a circle but I saw no reason to do so, so I cut mine in squares.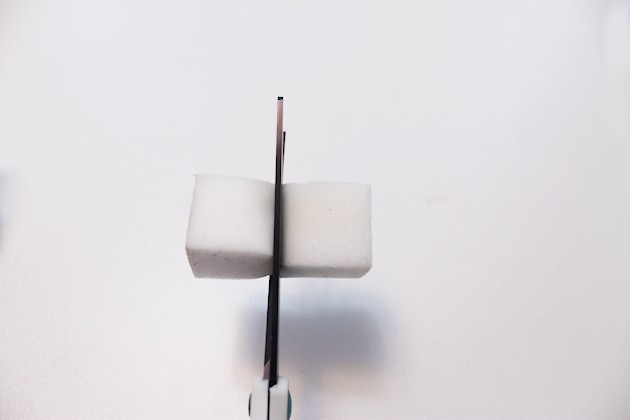 Once you have your sponge, take your scissors and snip down a little less than half way. Snip one way then the other. DO NOT snip too far or the dowel will press through.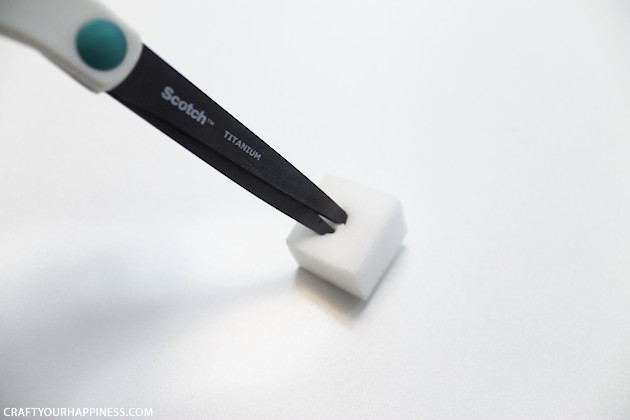 Cut your dowel approximately 3″.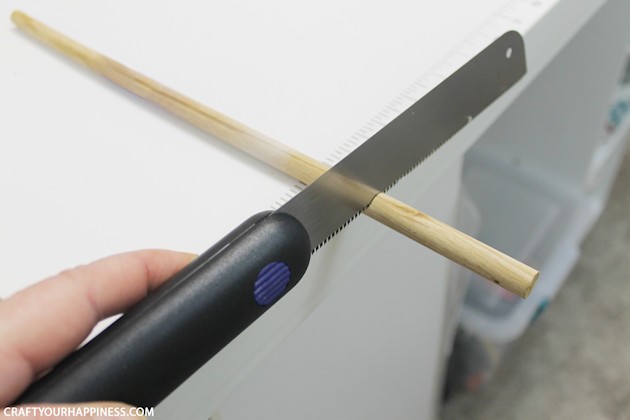 I love this small IRWIN saw. It's great for crafts and cutting small things. Makes a nice smooth cut.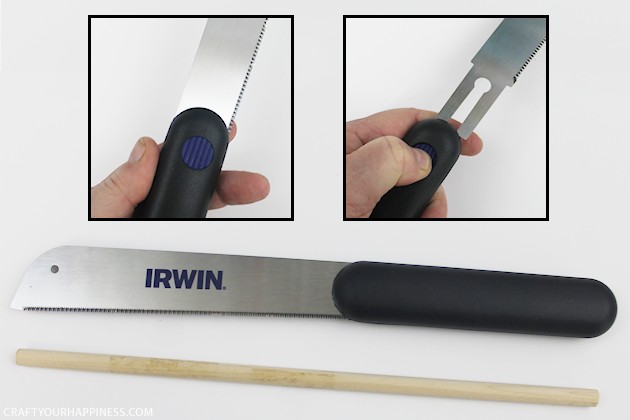 Add a nice dob of glue in the center of where you cut for your dowel to be placed.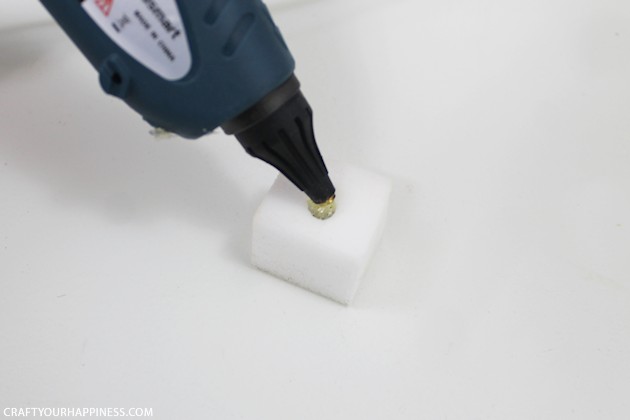 Quickly push the dowel down into the hole, twisting it if needed.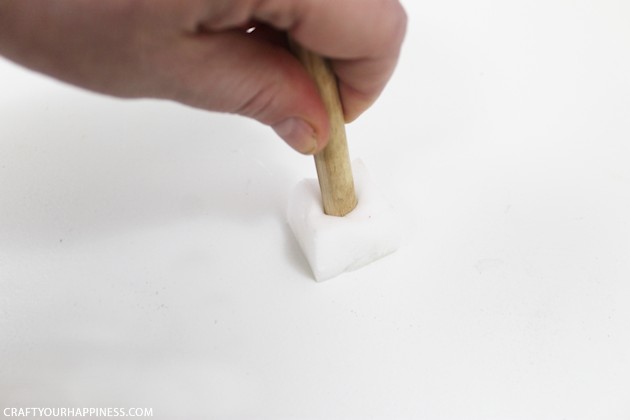 You now have your paint sponge or stipple. I tested mine on a stencil I had.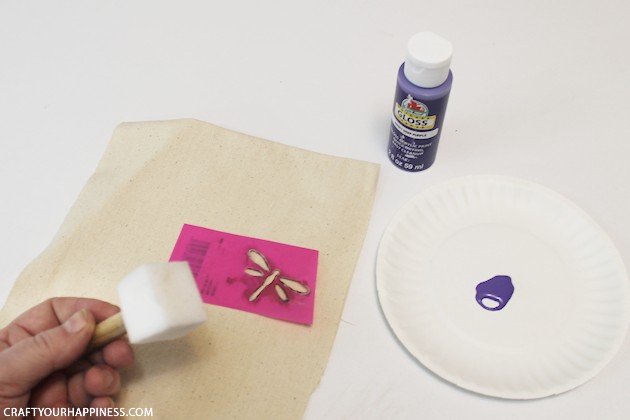 Dab it on the paint covering the bottom.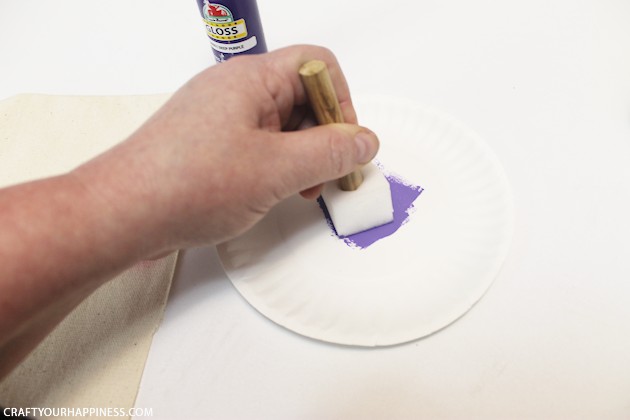 Don't get too much paint or it will seep under the stencil.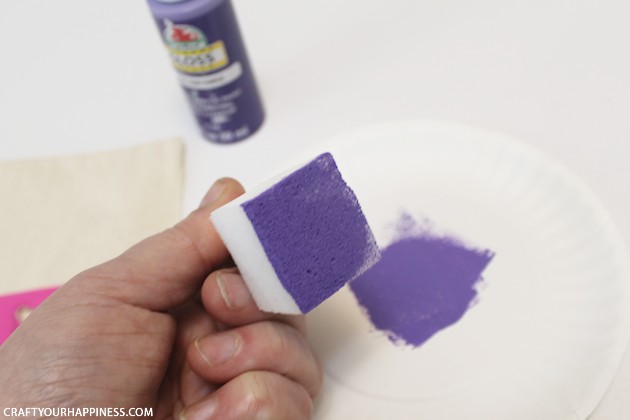 Press it down on your stencil over and over. Re-dip in paint if needed.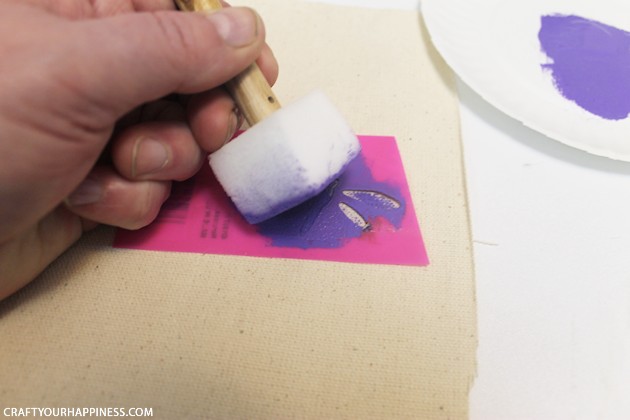 All done!