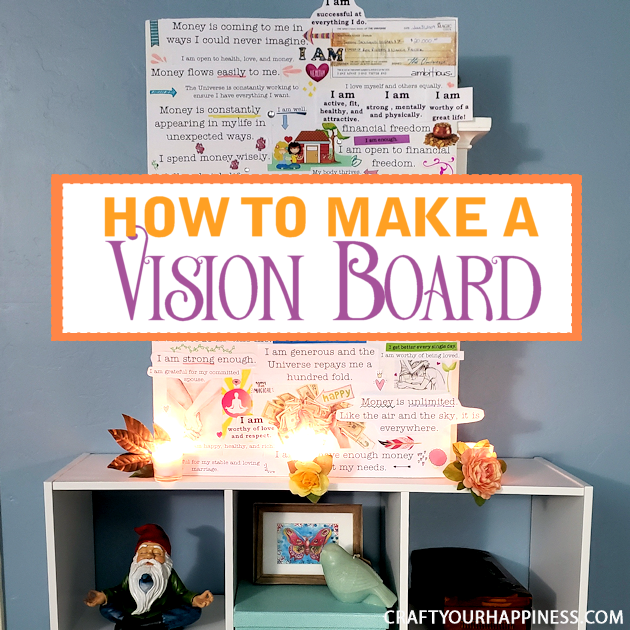 Also known as a dream board, a vision board is a fun creative display you can make that expresses your dreams and goals. A vision board can showcase anything you wish ranging from buying a car to planning a dream vacation or getting healthier. The sky is the limit! By placing the vision board in a place where you can see it every day  it keeps these goals in your mind regularly and helps you feel more motivated to reach your aspirations! It's a great way to set the tone of the New Year  though you can make one any time. You can also host a Vision Board Party with family and/or friends!   If you're looking for other unique ways to self-improvement or dreams make sure to grab the current years Casual Resolutions Kit. If its the start of a new year doing a Burning Bowl Ceremony is another great activity! We also have another unique version of this. It's a Dreamcatcher Vision Board.

Supplies
Foam board (or poster board) Any size desired. A piece of cardboard works great too!
Scissors I like Precision Scissors for cutting details
Magazines OR your own printed phrases or images (That's what we did)
Markers, glitter, gems, scrapbook or wrapping paper  etc. Anything you want to spice up your board!
Zen Gnome (In case you wanted to know where to get this guy you see sitting on my shelf.)
Free phrases and art sheet below. (In case you need some inspiration to get started!)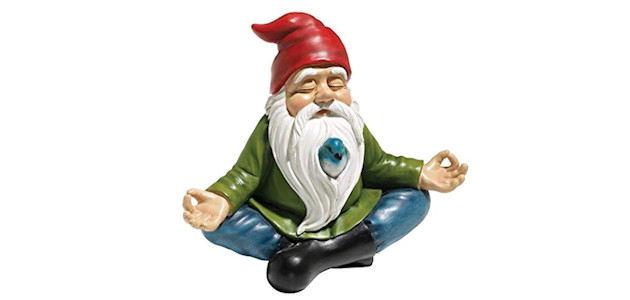 Creating the Vision Board
Your vision board can be on any topic you wish or a multitude of topics. Money, health, love, peace etc. Anything and all. Thankfully, most of the materials need for a Vision Board party can be from recycled things lying around your house. All those Amazon boxes  can be cut to create the perfect size for the board. Old wrapping paper from the holiday season can be a great background to tape on the cardboard.
Gather your supplies. We used a large piece of inexpensive foam board which can be found using our link under Supplies or at any Walmart or craft store. I've seen them at Dollar stores too!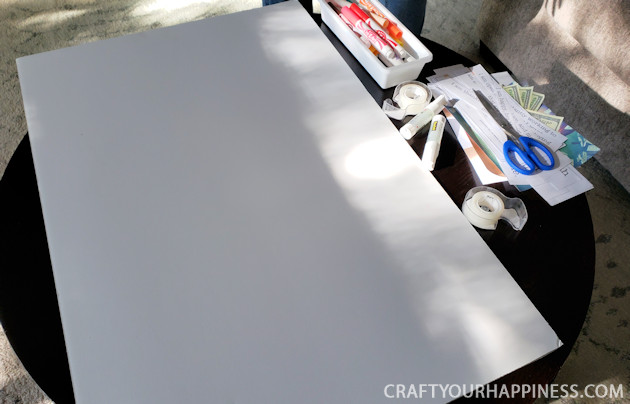 Using a home ink jet printer, we created a variety of text and sayings to cut out and stick on our board. We also searched the internet for images that we printed out.  Our FREE DOWNLOAD has some of these. A stack of old magazines is fun to use too!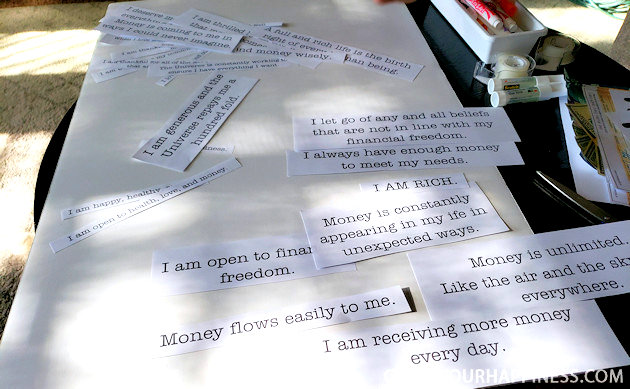 We purchased some fake money from the dollar store and took all our cut out graphics and images and laid them out how we wanted them to fit on our board.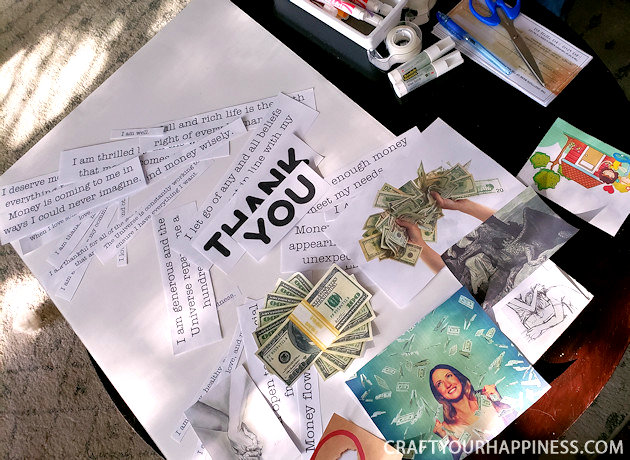 Once you have things in place you can start gluing them on. We used glue sticks.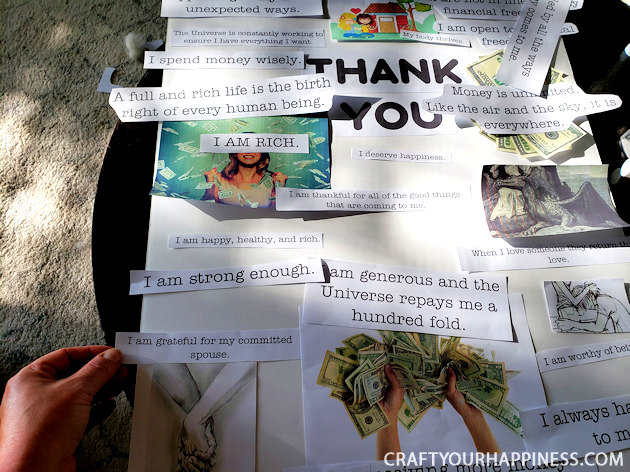 As I had a specific place I was going to place my board I decided to add some candles with fake flowers glued to them. I only lit them for a short time when I was in the same room. Battery operated candles would be a safer choice.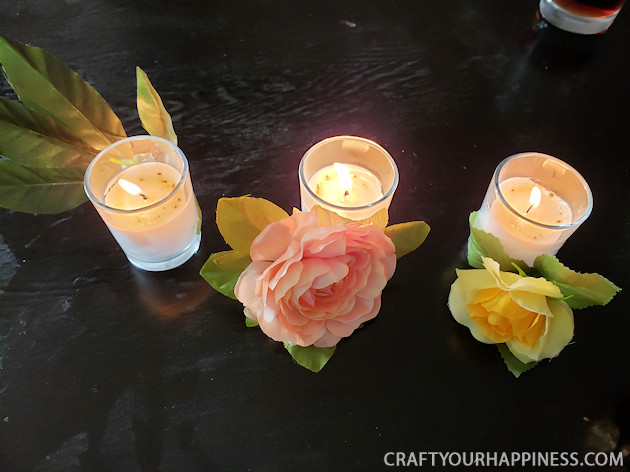 Here is a close up of part of a board.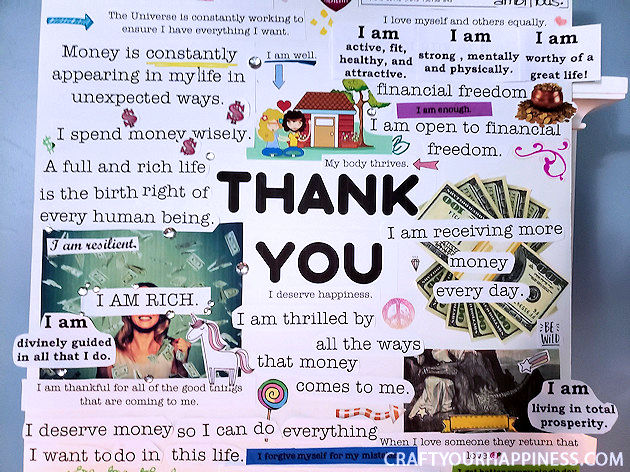 The final board sat on top of this shelf in my bedroom. For those wanting to know where to find that awesome Zen Garden Gnome Click Here. I've had him for a few years now and is one of my favorite decor items.