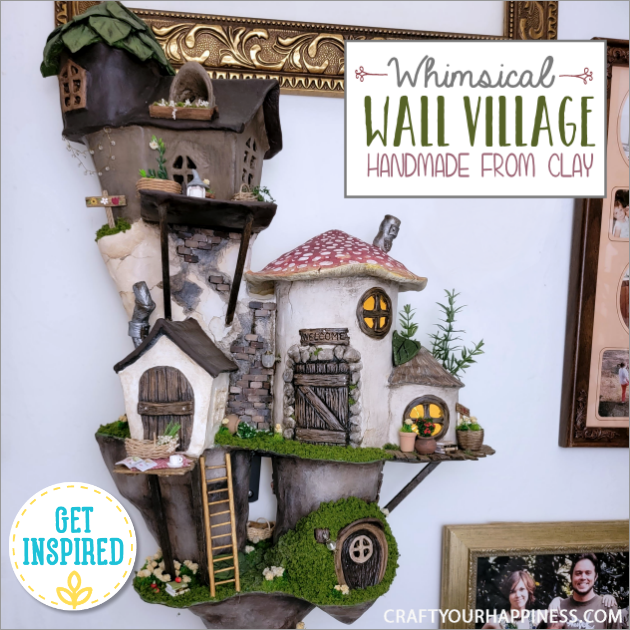 This handmade hanging wall village sculpture is the FIRST in our new category "Get Inspired!" where we highlight images of unique ideas for your viewing pleasure or to inspire you or both! Even though these don't have instructions they are just too good to not share!  This was a gift my crazy talented daughter made in secret. Talk about a surprise! My neighbor had huge clay southwestern adobe village wall art which was breathtaking. I told my daughter about it and a few weeks later she came over with this!  A few of the small items were purchased but the village was sculpted by her.
The Photos
NOTE: For this project, she used scrap cardboard, old cereal boxes, and hot glue to build the village and then covered it in air dry clay and painted it. She made a door in the back so we could put in twinkle lights!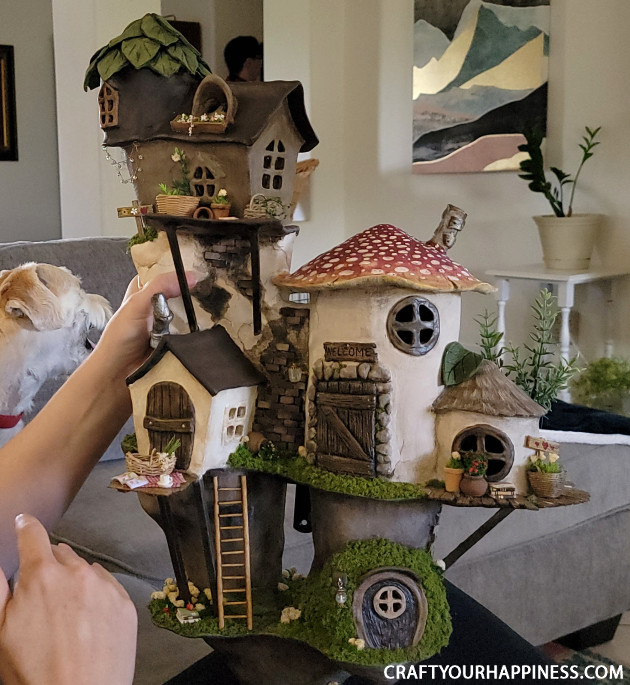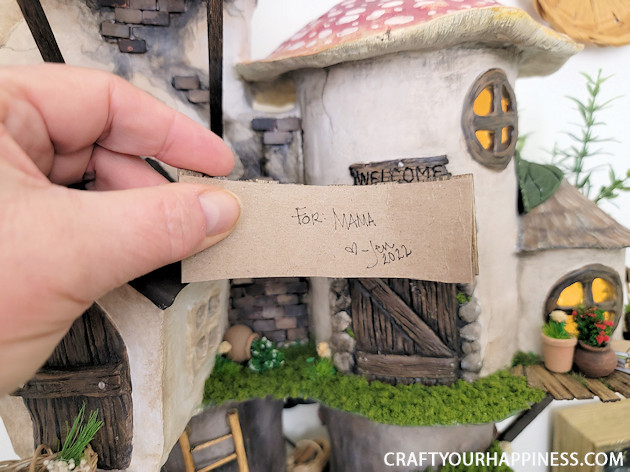 She made a way to hang it. This door is for the twinkle lights to go in!

Just like this!