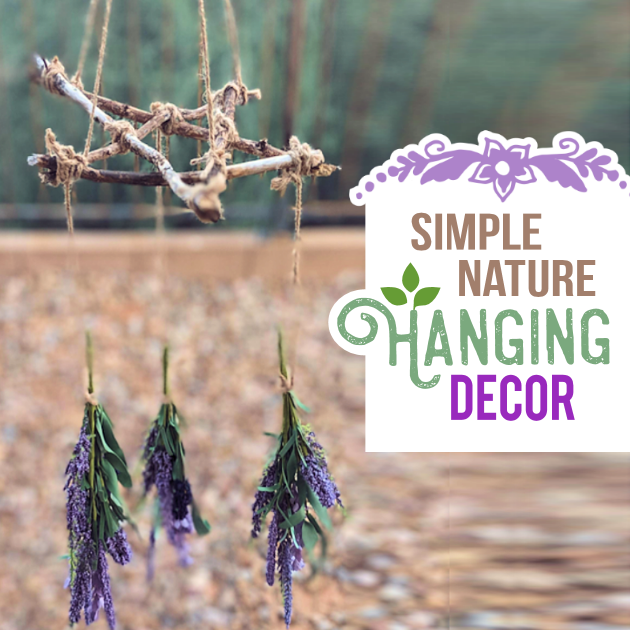 This simple DIY nature decor hanging brings a bit of the outdoors into your home. Its inexpensive and beautiful! We used some faux lavender but feel free to use the real kind or any other dried flowers or herbs you might like.  Depending on what you decide and have on hand you can literally make this at no cost. If you'd like some other great ideas check out our Gnome in a Cup DIY Nature Craft and our Woodland Mason Jar Light!
Woodland Decor Supplies

Instructions
All you need is some jute or hemp string, some twigs and some dried or fake flowers. We used twigs that were about 8" long but you can make your star whatever size you like.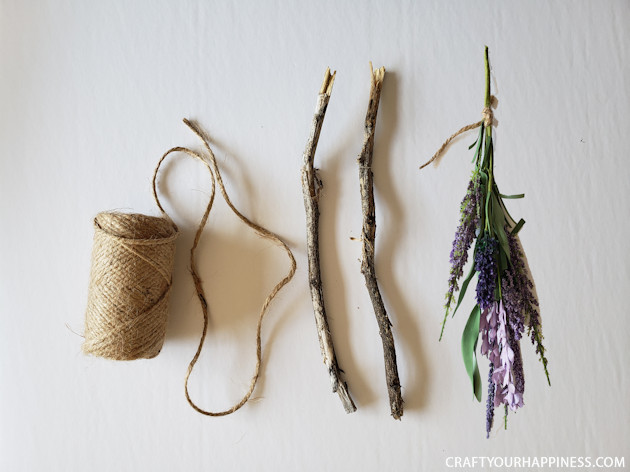 Begin by tying the twigs together as shown.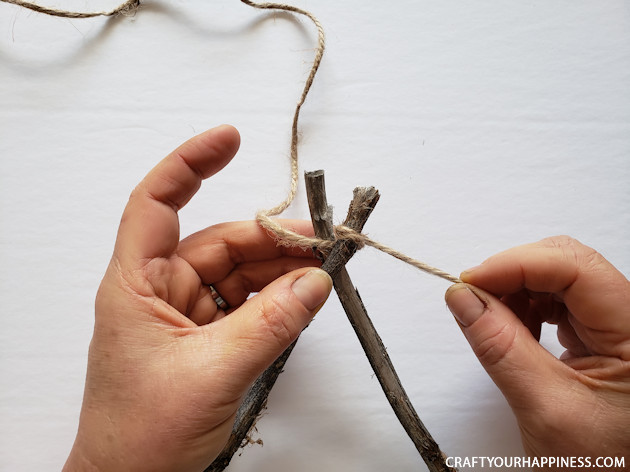 Wrap the twin around to secure the twigs.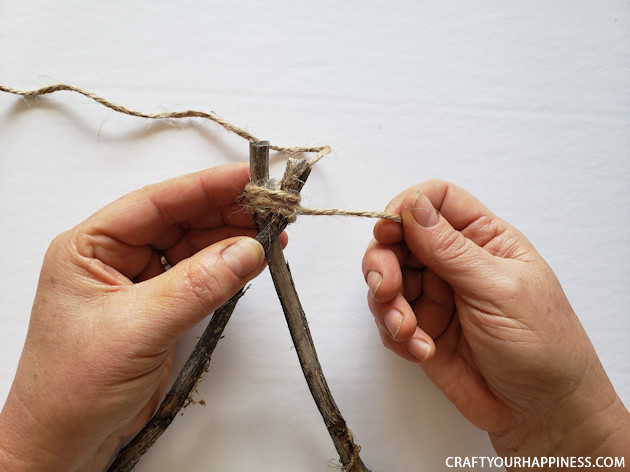 Cut the twine close, giving you enough to tie it into a knot.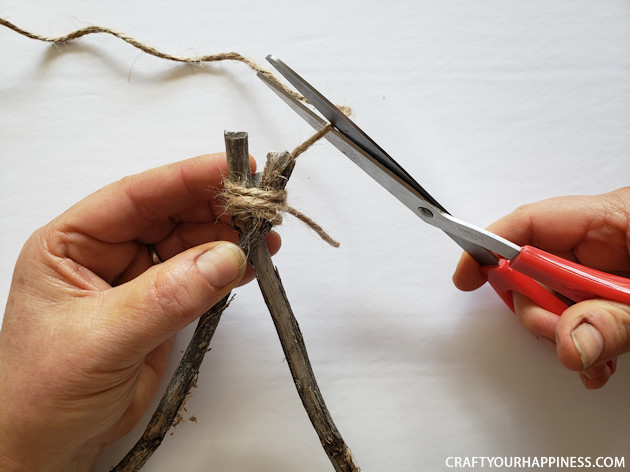 Tie the twine snugly.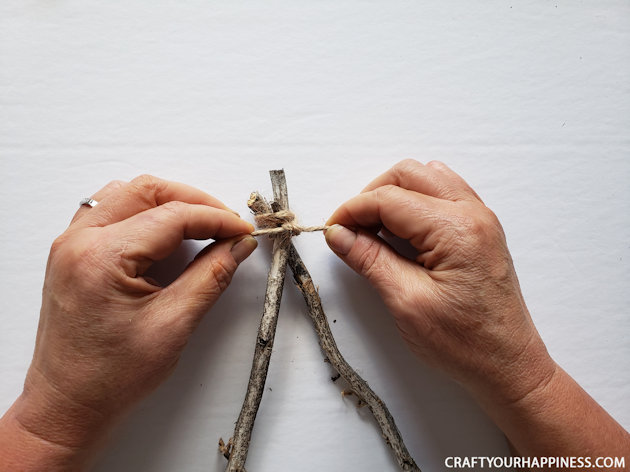 Continue tying the twigs together to complete the star shape.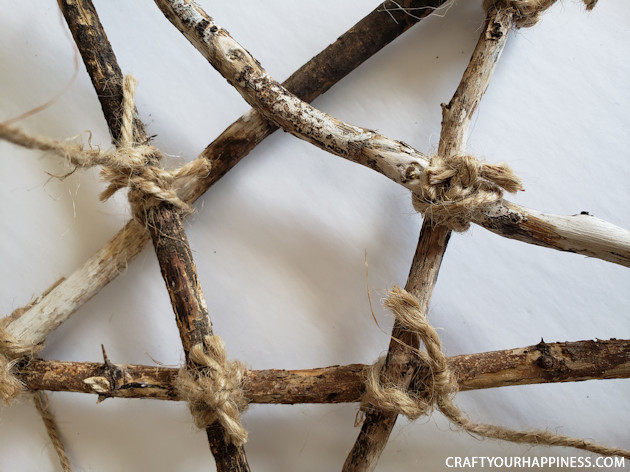 Add 4 longer pieces of twine as shown for hanging the woodland décor.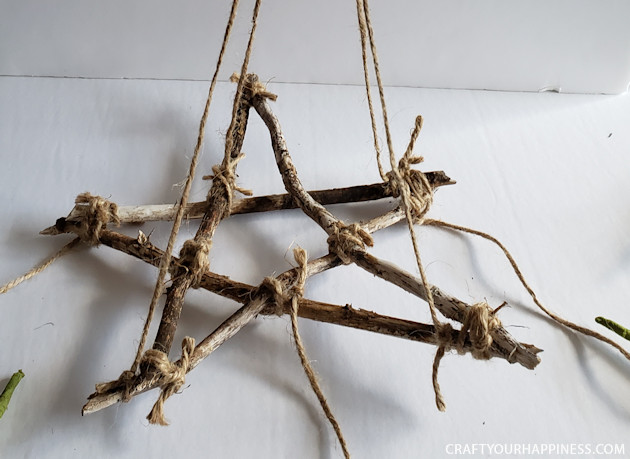 Create three bunches of flowers to attach to your hanging.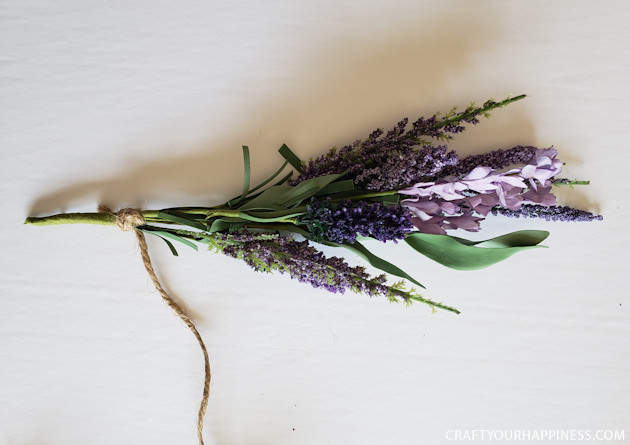 Your woodland décor can be hung inside or even outside in a covered area.