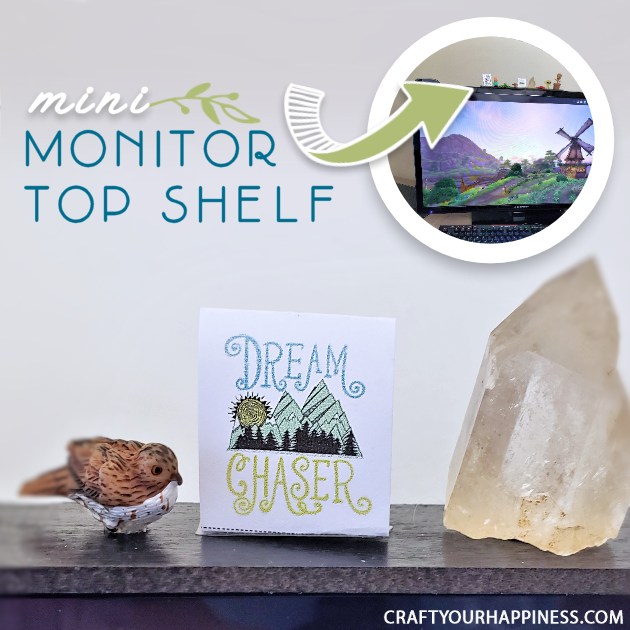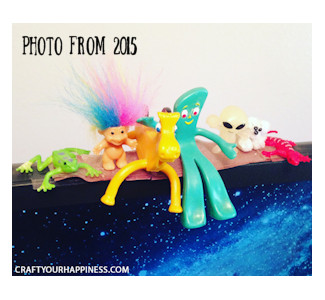 We're going to show you how to make a TV top shelf from paint sticks. What's a TV top shelf you ask? It's a small shelf that lays on the top of your tv (or monitor) and can hold items such as a small size modem or even photographs etc. Its not for super heavy things and I use mine for decor on my monitor. But I love it!  We did a similar post on How to Make a TV Top Shelf from Paint Sticks.  Make sure to check that out too! If you're looking for more creative office organizing ideas you're going to love our Office Makeover posts!
Also, make sure to take a peek at our large TV Top Shelf made, once again, from paint sticks.
How to Make a TV Top Shelf from Paint Sticks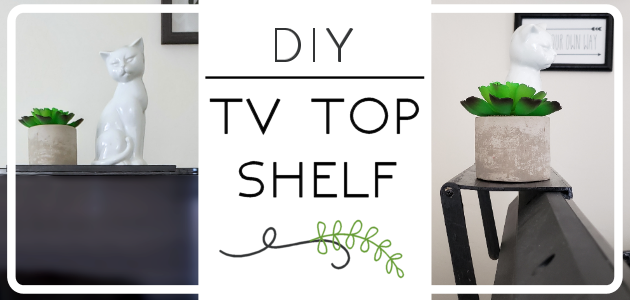 Whimsical Office Posts & Reveal
::::::::::::::::::::::::::::::::::::::::::::::::::::::::::::::::::::::::::::::::::::::::::::::::::::::::::::::::::::::::::::
Supplies
Printable PDF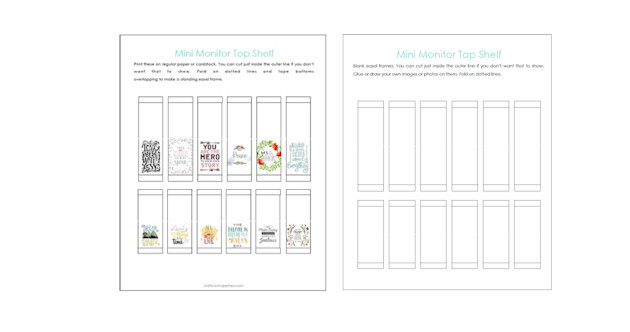 Instructions
Basic supplies.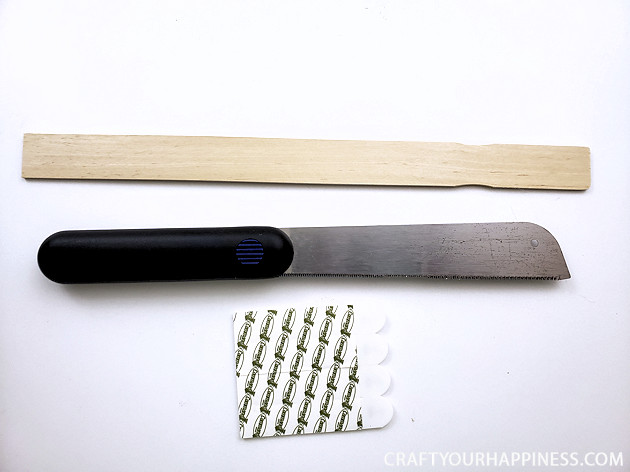 My monitor goodies.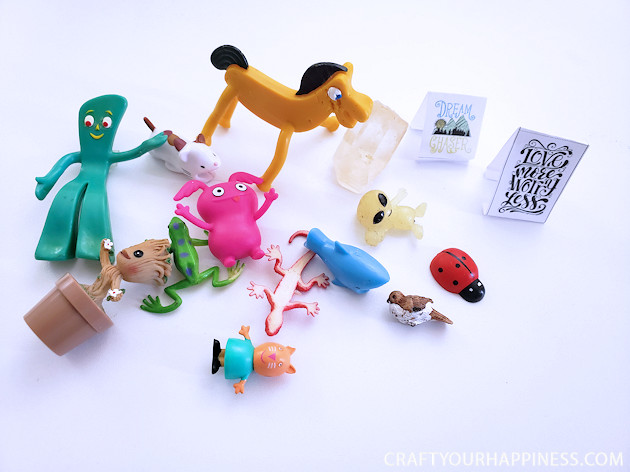 Mark paint stick so you can saw off the end part where it dips in.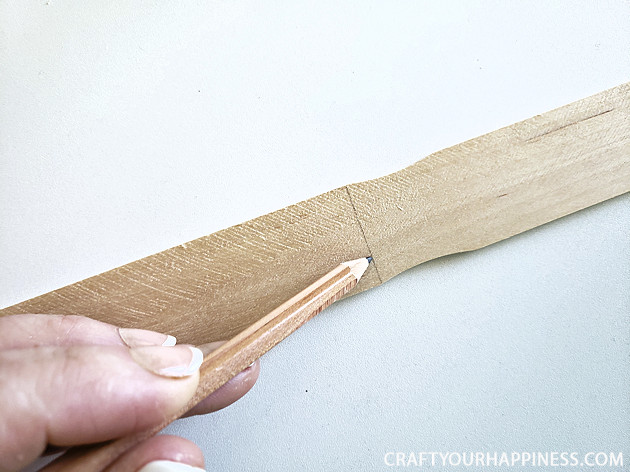 Saw off the end.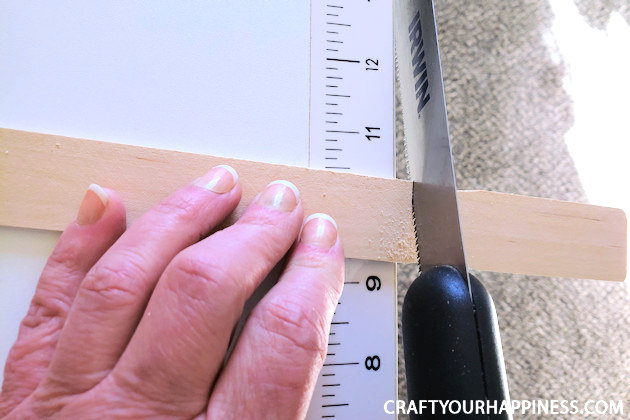 Sand the sawed end a bit.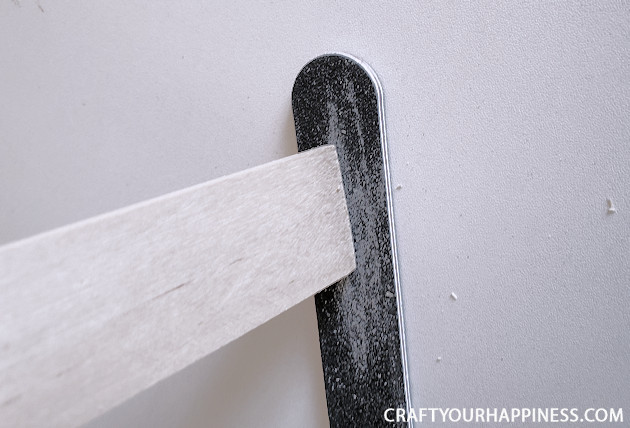 Cut stick.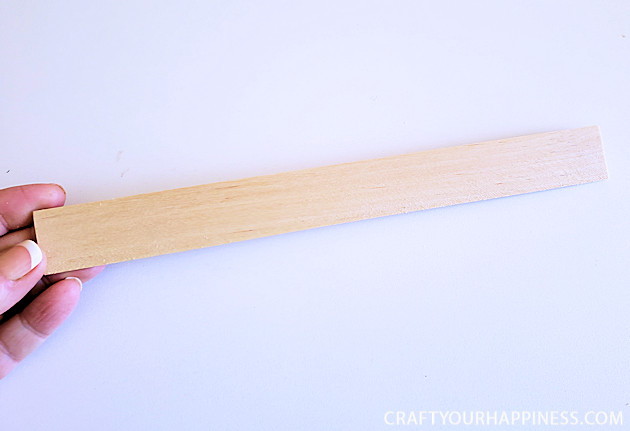 Paint your stick whatever color you choose.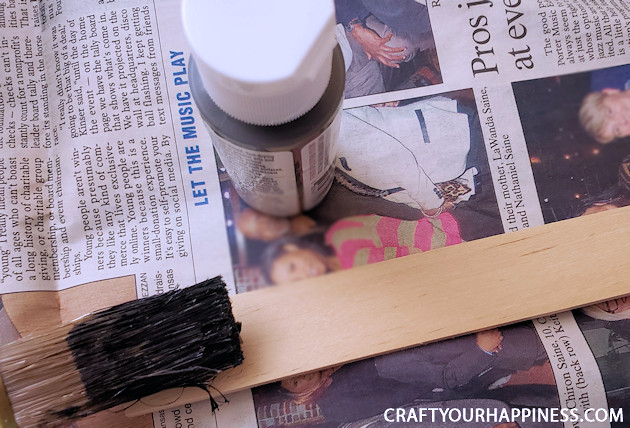 Painted stick, my goodies including free printable quotes. Notice: The Velcro Command strips are TOO thick. We swapped out the poster board command strips as those are thin foam and work great!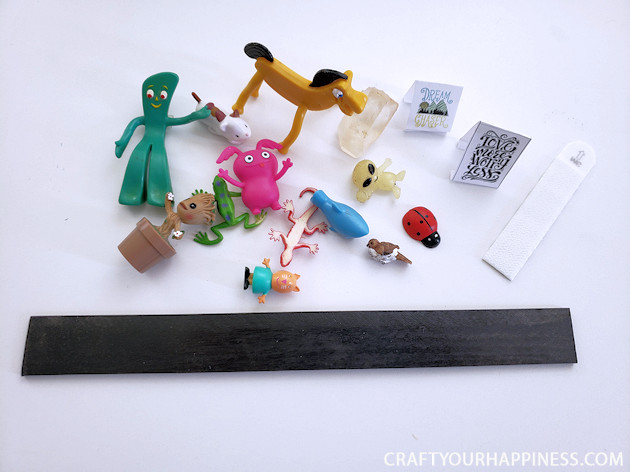 Attach posterboard command strips.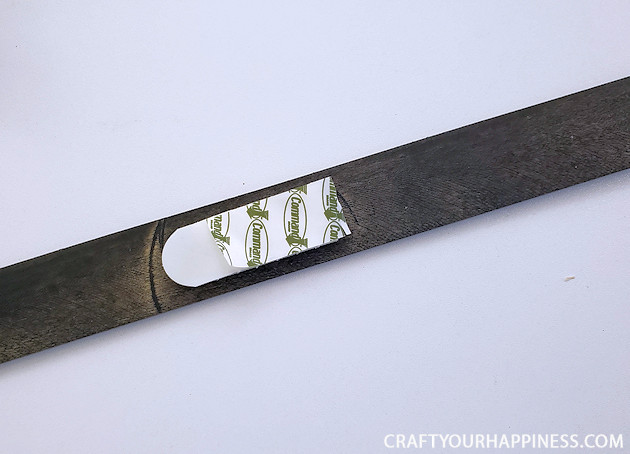 There are a variety of things you can use to hold your little items onto the mini shelf. Even hot glue will work. I used the Glue Dots for most things.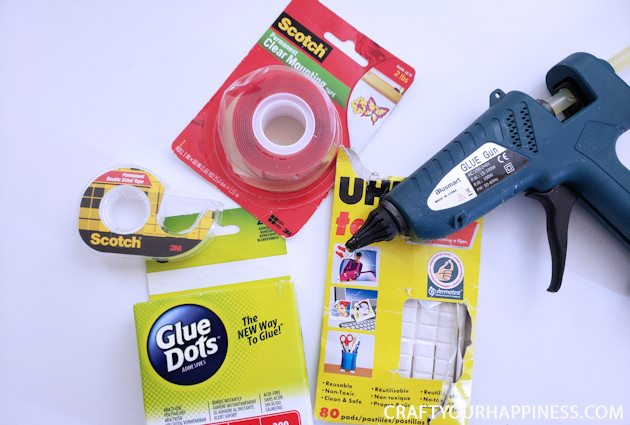 Glue Dots are thin and transparent and hold most lightweight items.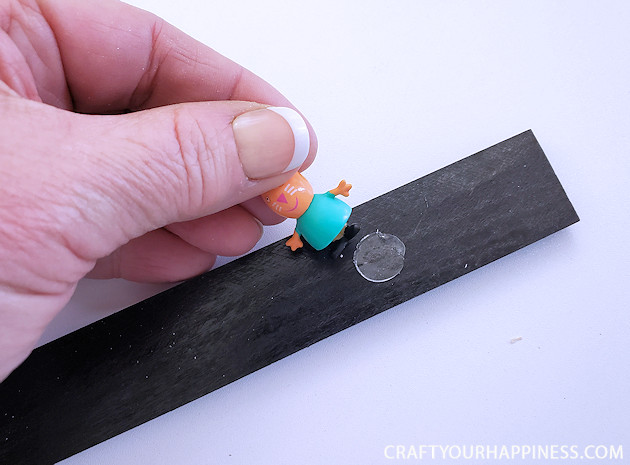 Print out our free quote sheet and out the quote(s) desired. There is also blank templates to add your own quote or photo into. Cut and fold then tape bottom together.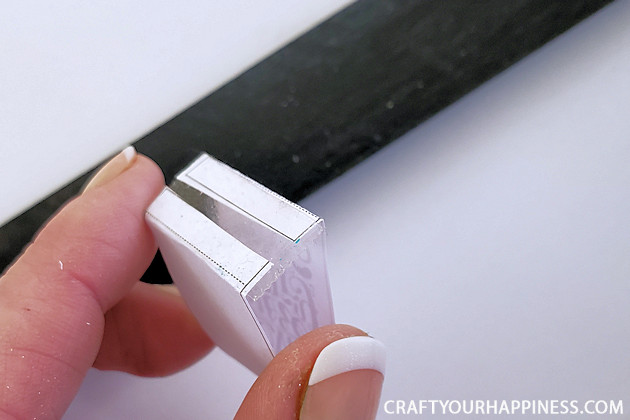 Heavier items might need to be hot glued or a thicker double sided tape used.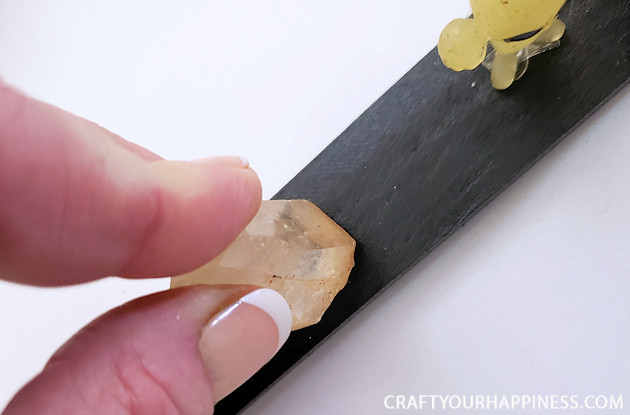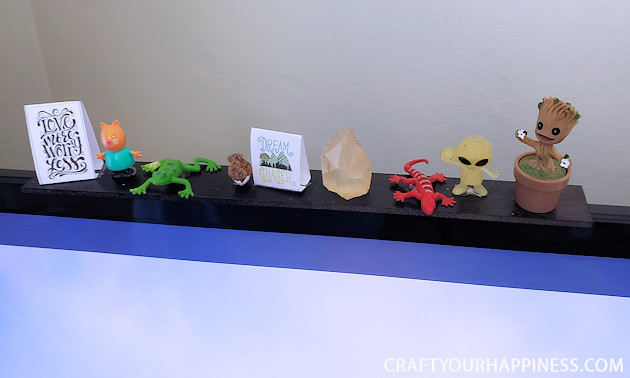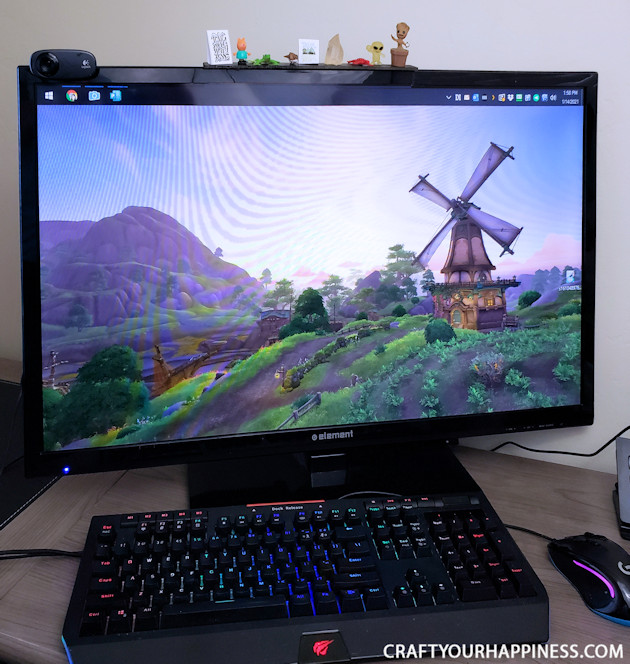 Press shelf onto top of monitor.