Whimsical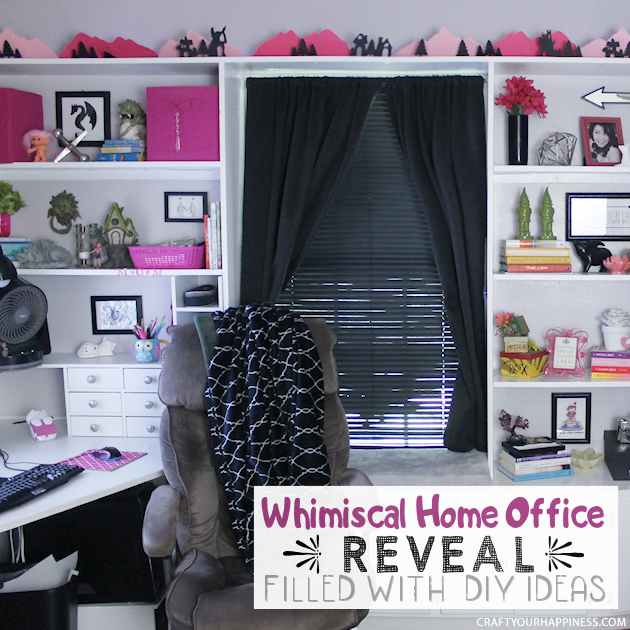 I spend a lot of time in my home office. When we moved into this, our first purchased home, I quickly commandeered the room that had built in bookshelves and cupboards for my office. I created a "secret" board on Pinterest title My Office and during the next year or so  I gathered home office ideas I liked and stuck them in there. I really needed the room to be off the charts special… or maybe unique would be a better word. It had to be a place that was a joy for me to walk into and one that didn't cost me a fortune to create.
Finally, in January 2016, I had a general idea of what I wanted and month after month I'd do a post on something I did to my room… replacing the floor, organizing, building the wall desk etc. My daughter Jennifer helped quite a bit with the decorating. I just took it slow and easy and the finishing touch was done in July 2017. So it was a year and a half in the making. But I ended up with exactly what a wanted. A fun, whimsical room that makes me smile every time I walk into it.
List of DIY Posts Used For the Makeover
My Whimsical Home Office Ideas
*Items shown that I purchased are linked above the photos.
This is the room as it was. We painted it a light grey along with other rooms before moving in.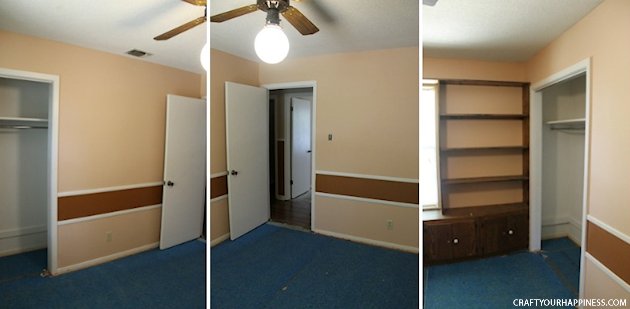 This is hanging on my door. Roy cut the wood for me and I used my Silhouette Machine for the text. I attached a business card holder.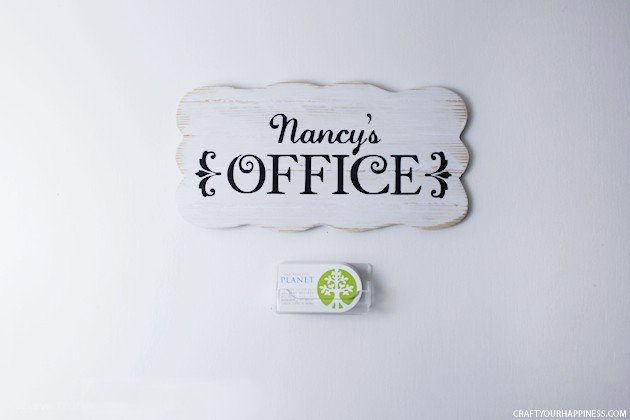 First, some photos of the full room.  Built in Desk DIY HERE.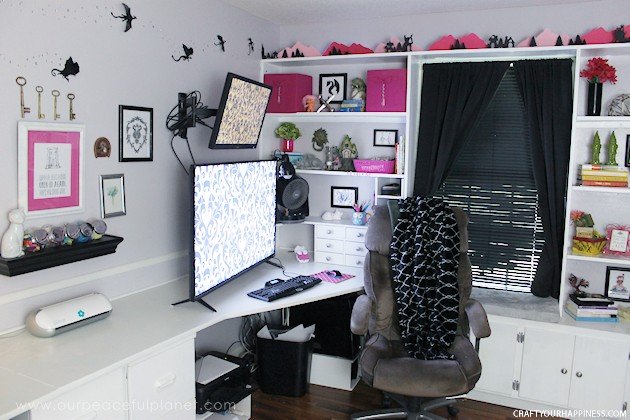 On the top shelf: Paper Town DIY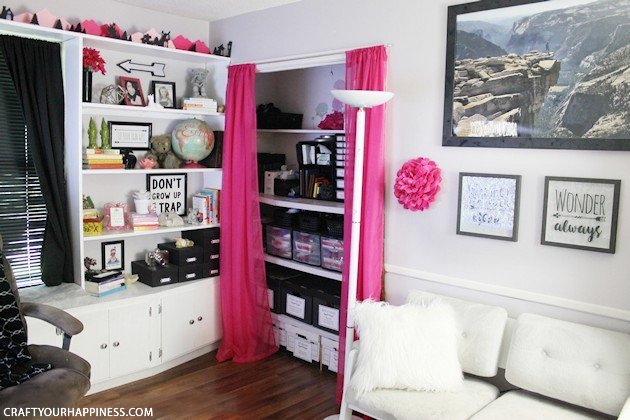 The globe was purchased at a thrift store and updated. World Globe DIY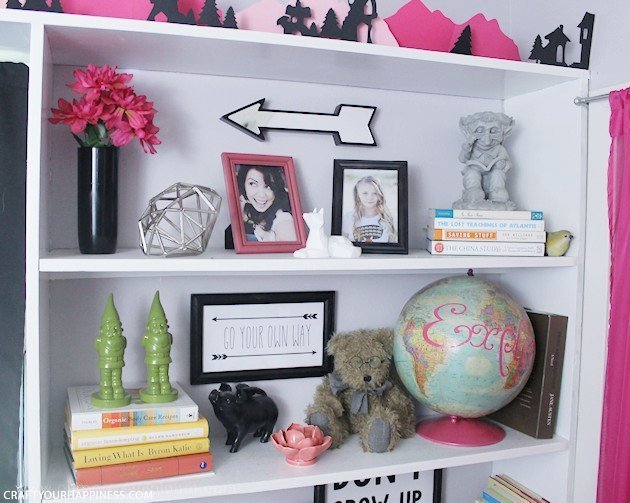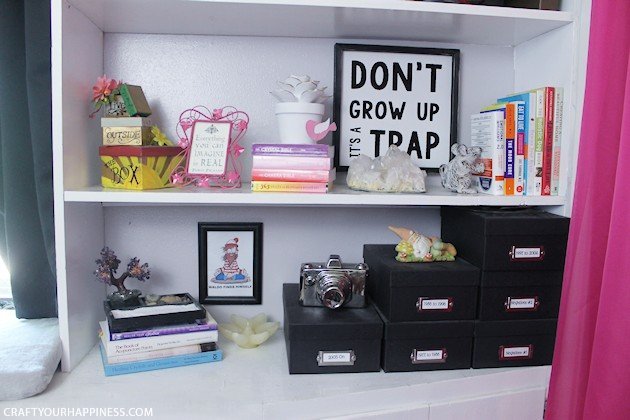 Zen Garden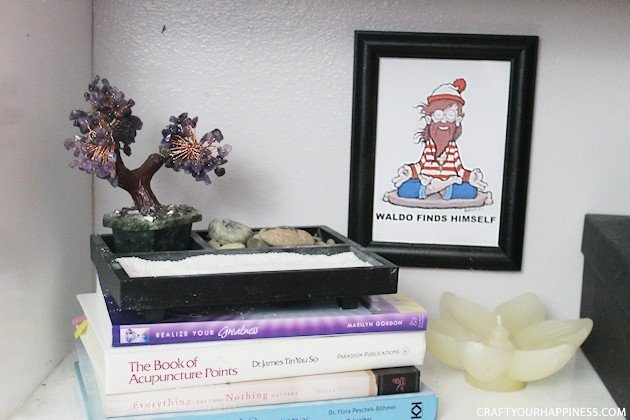 My daughter Amy made this for me a few years back.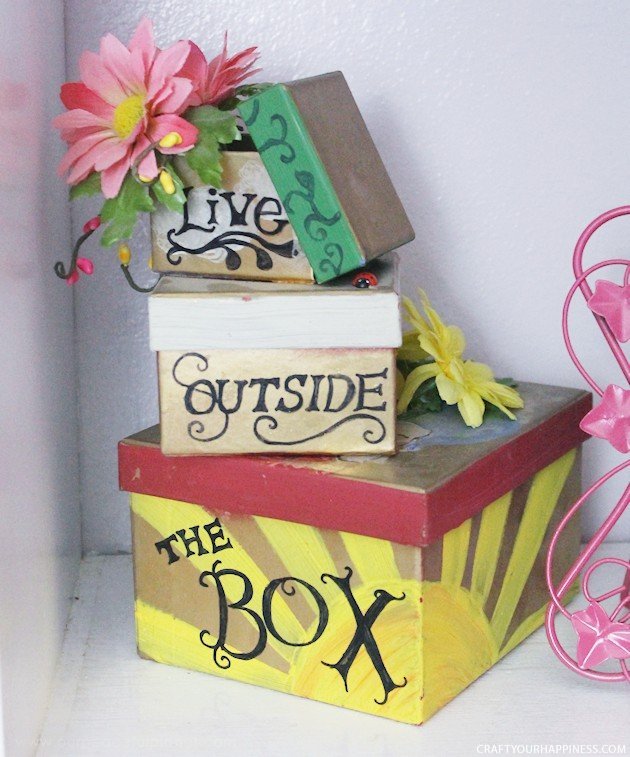 Printed the framed items ourselves. 
Cast Iron Mouse
  used as Book End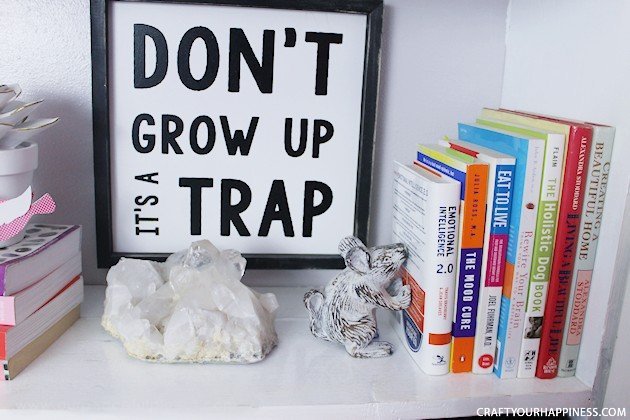 Another print we made ourselves. The flying pig I purchased is not in stock. They do have others though.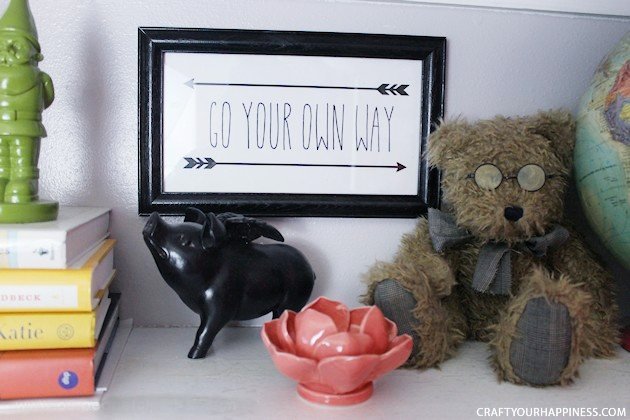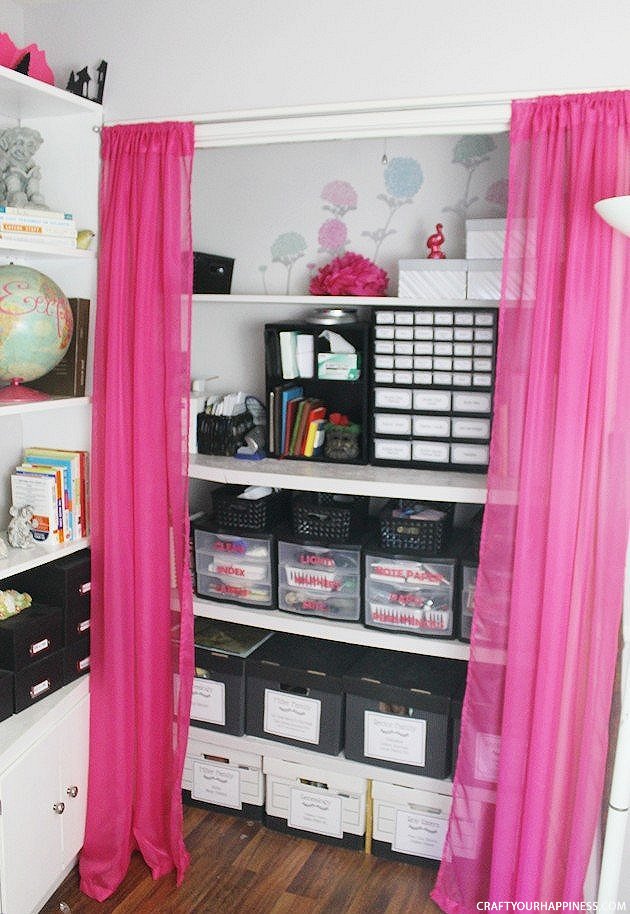 Black Organizer with Jewels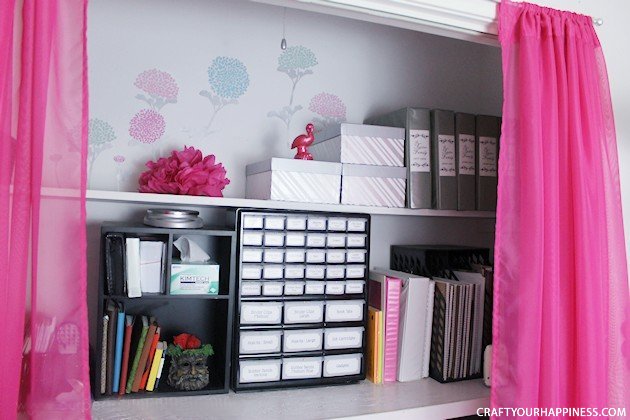 The photo is one I had printed large of my oldest son Charles.   The bench are made from $2 chairs. Bench DIY Here – Large Flowers DIY Here.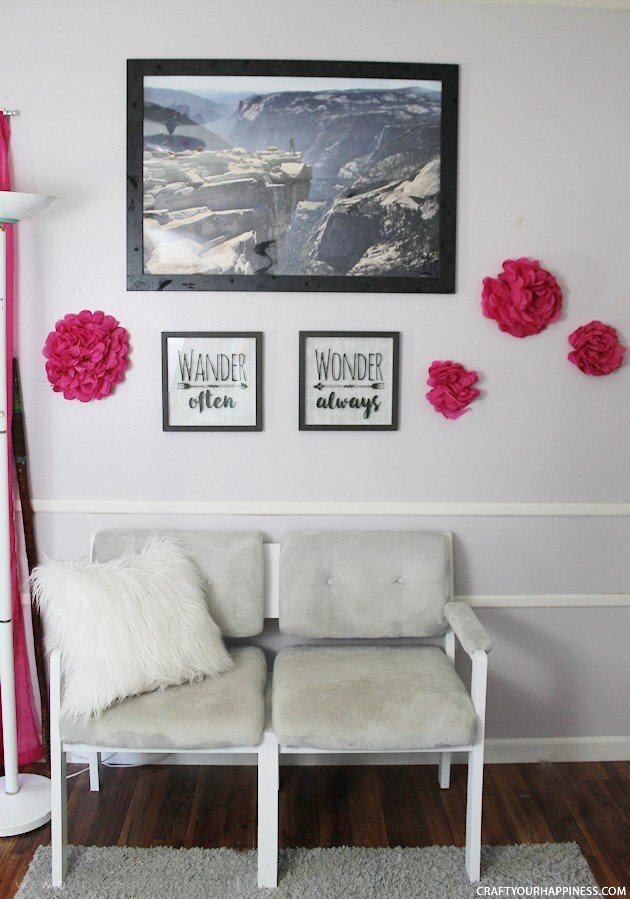 Over the door hangers.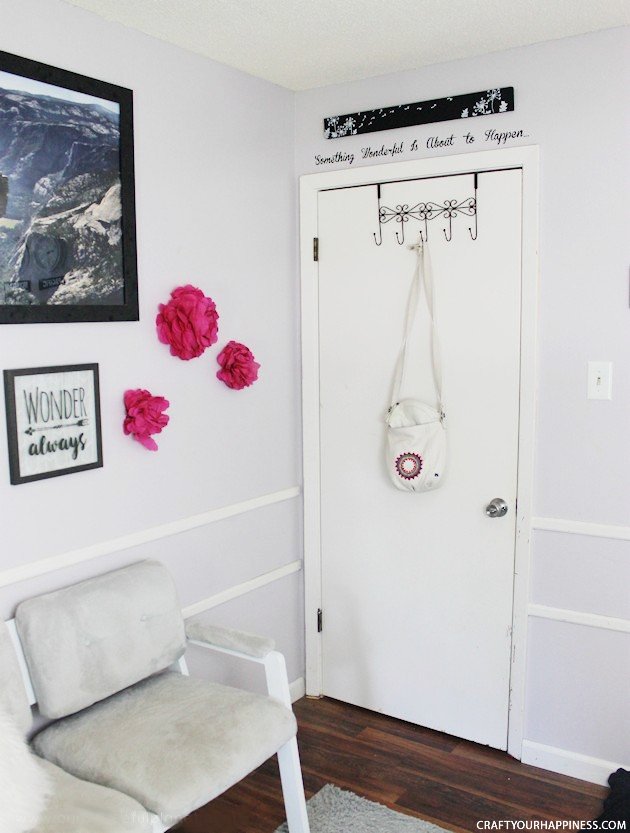 Quote made using my Silhouette machine. Wood painted by my daughter Jennifer.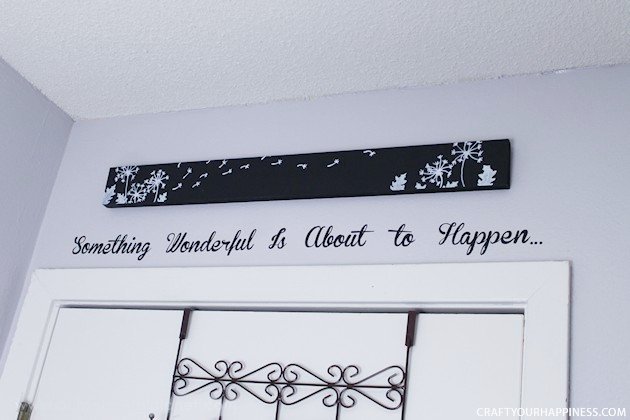 3D Wall Dragons DIY.   Many framed items were created on our computer. The globe was a gift.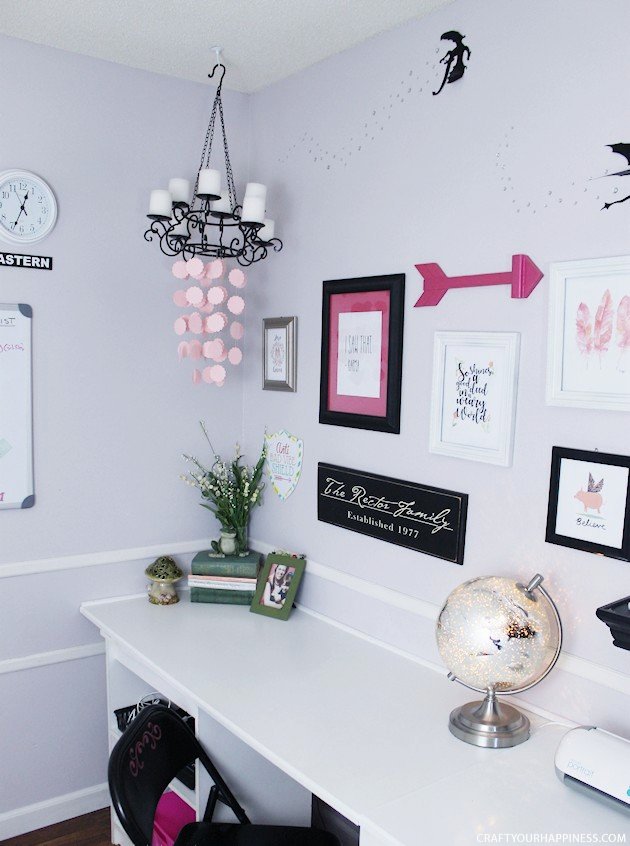 Anti-Bad Vibe Shield  DIY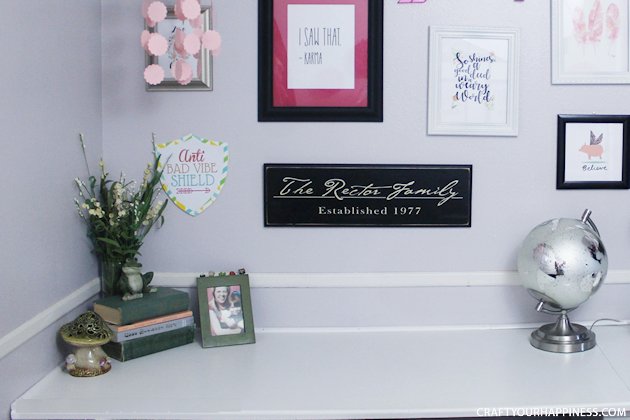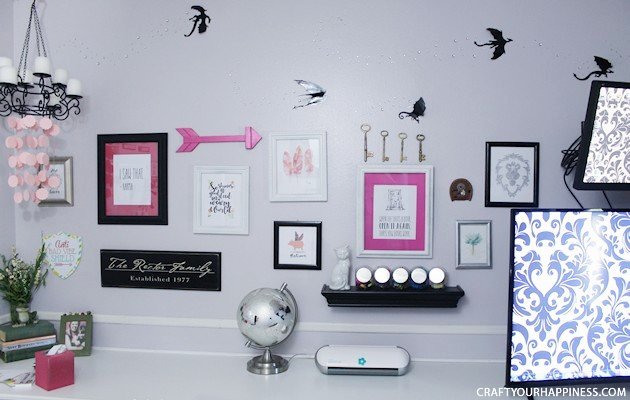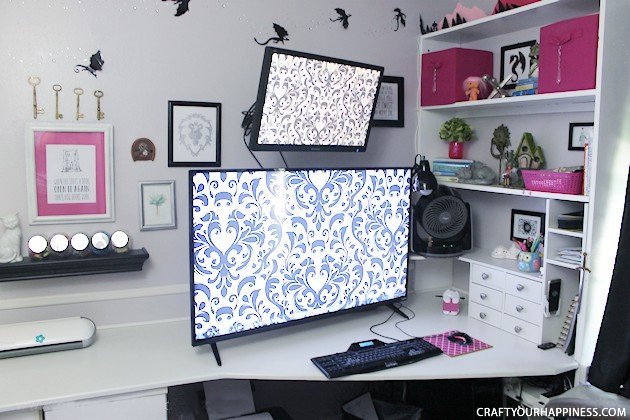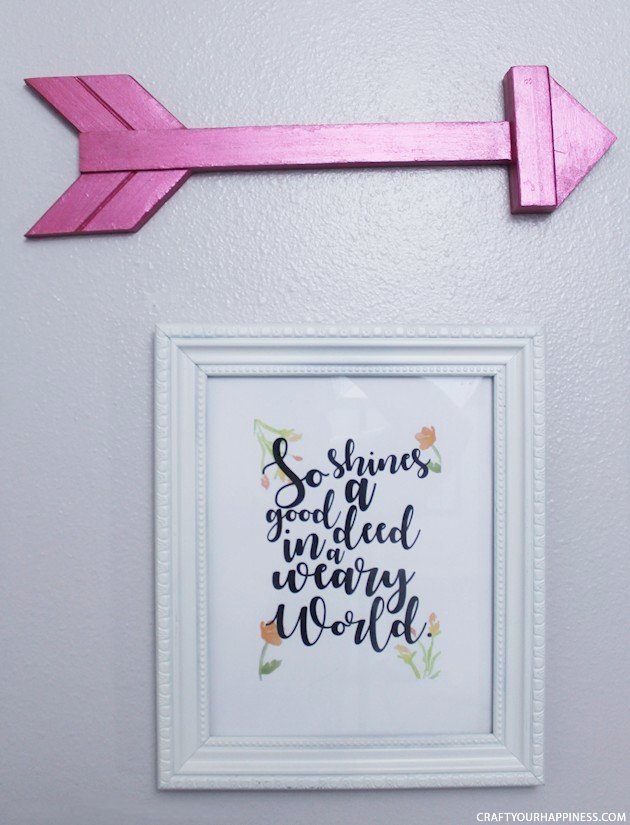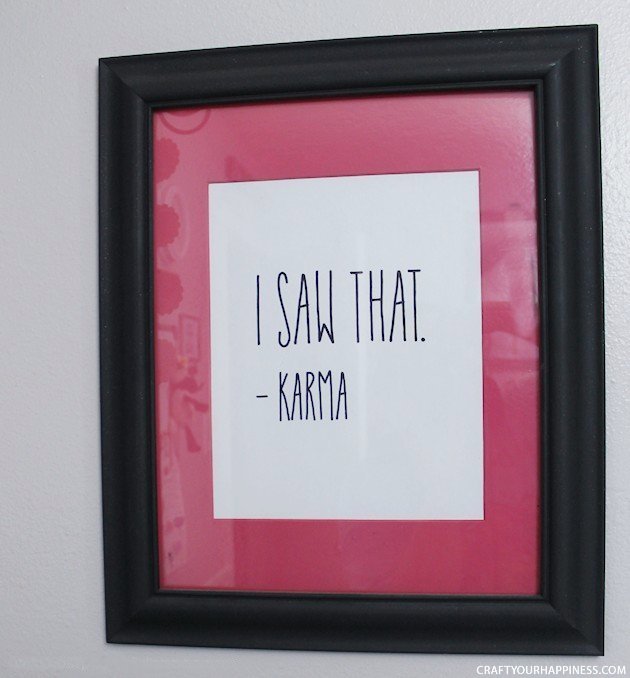 I had the keys. We created, printed and framed the quote.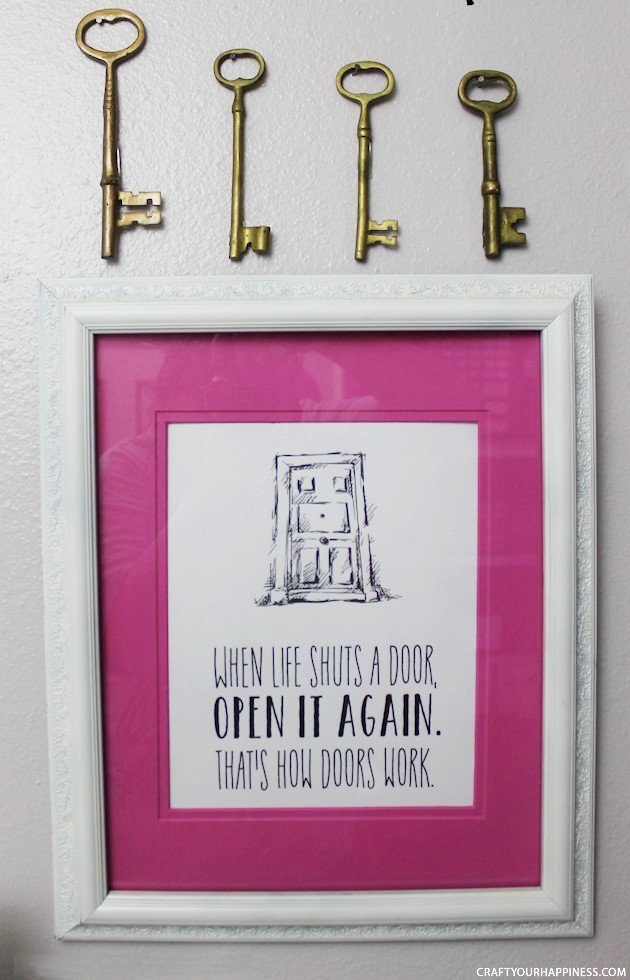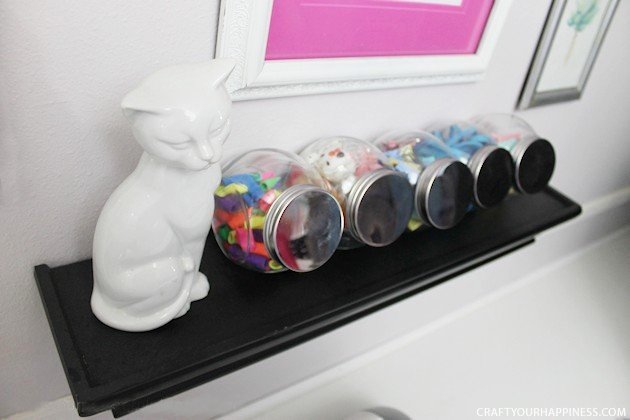 The lion is the Alliance Logo from  game World of Warcraft which I play. We created it.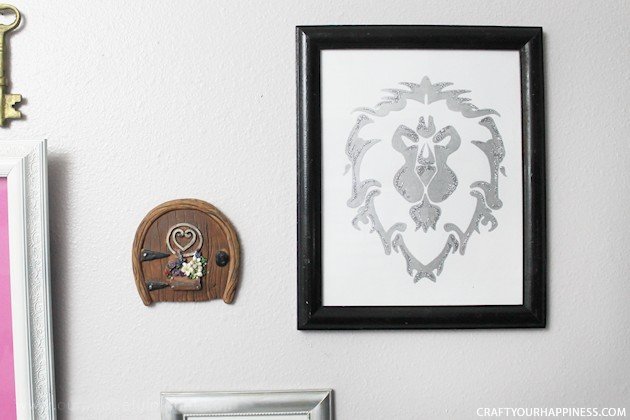 Another quote I chose and printed to frame.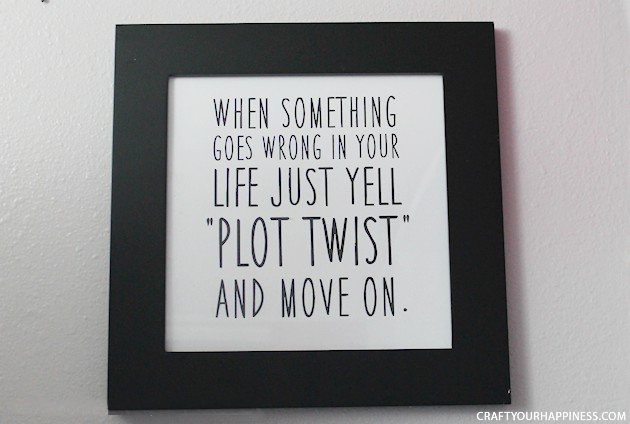 Roll-up cat pencil holder. Holds my Primsa colored pencils.  Used with book seen Color Me CALM, an adult coloring book.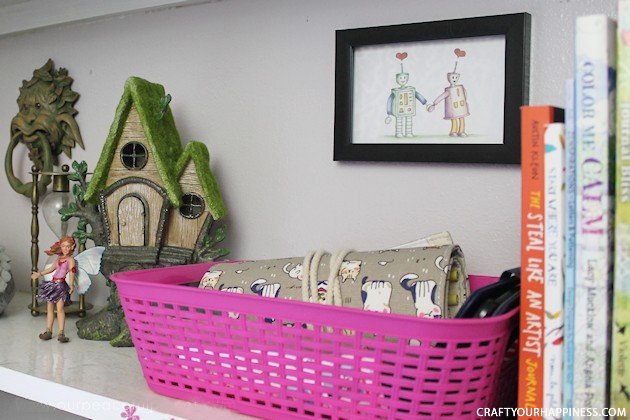 Baby dragon and Gnome House purchased at Hobby Lobby. Similar Dragon here. Door knocker was purchased years back online at an overseas store. I can't find anyplace that even sells that style now.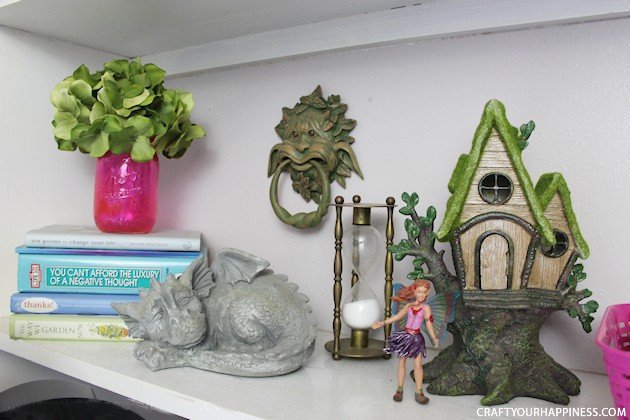 Pink cube storage. I added dangles.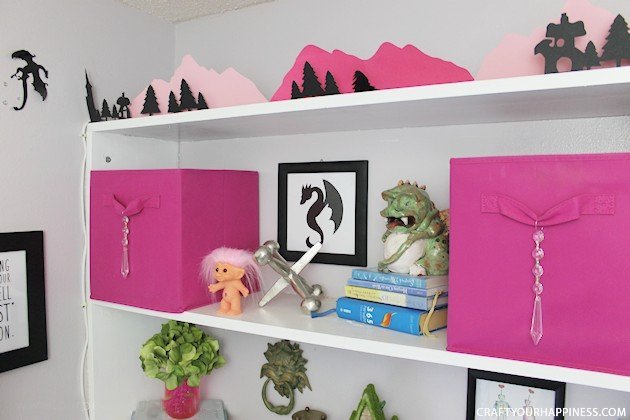 Remote Control Fan.  Cat Post-it Holder.  Sword Letter Opener.  Drawer Unit DIY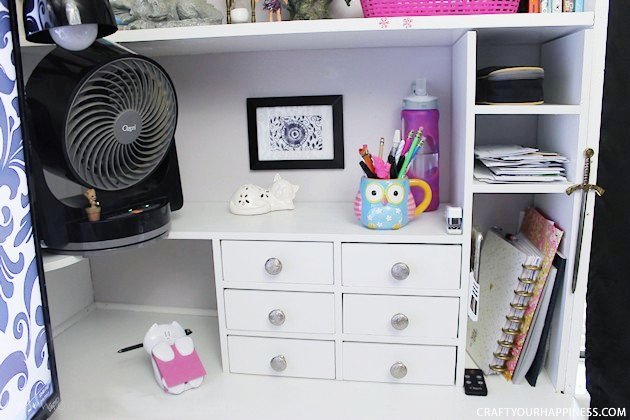 Mouse Pad DIY (Long Mouse Pad DIY) 9 Button Gaming Mouse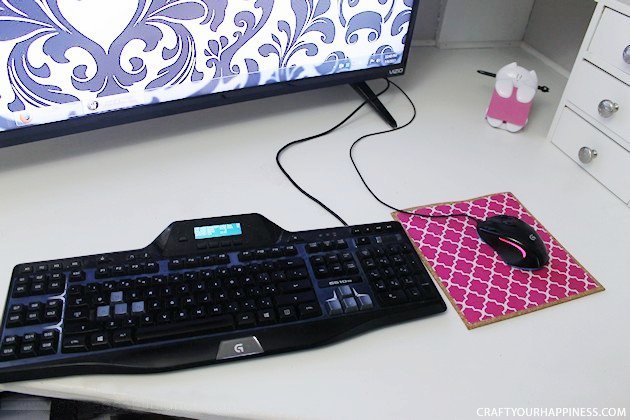 Stand Roy built to raise my CPU up and also hold external drives etc.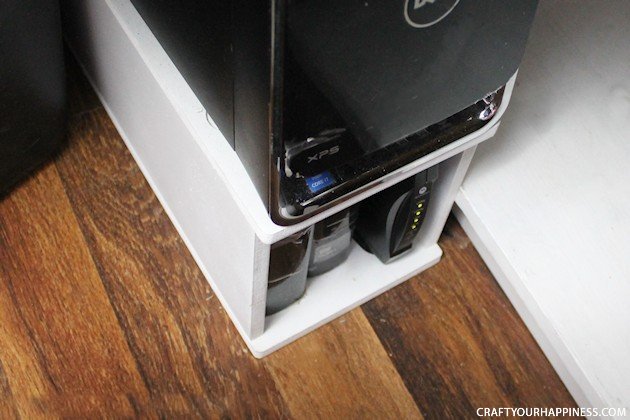 Printer stand my dad made me.  Clear Wall Pocket.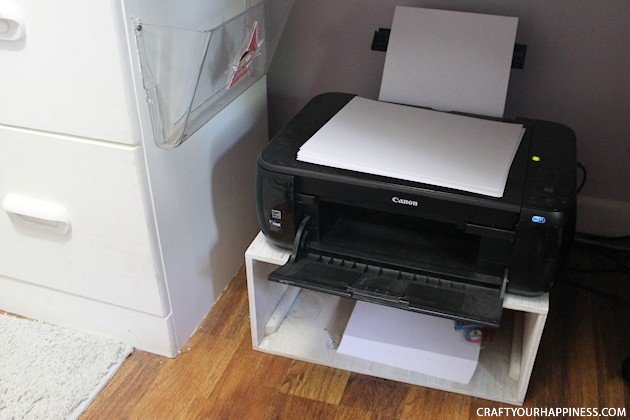 To the right of my desk, within reach, you'll see a cord with a white box and a button. I purchase this type of cable so I can turn my desk light on and off easily. You'll also see a 10 Port Power USB hub next to it.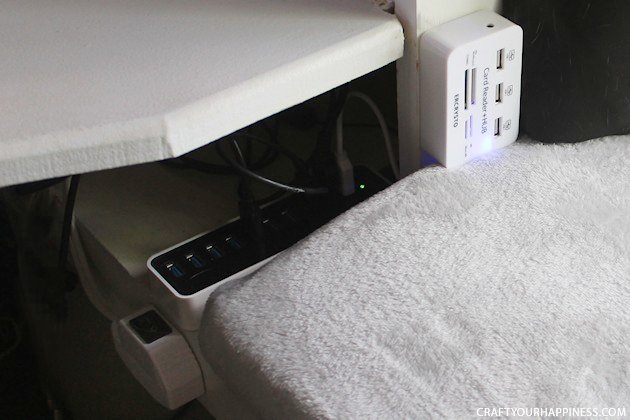 I mounted this card reader where it was also handy. It comes with three USB ports also.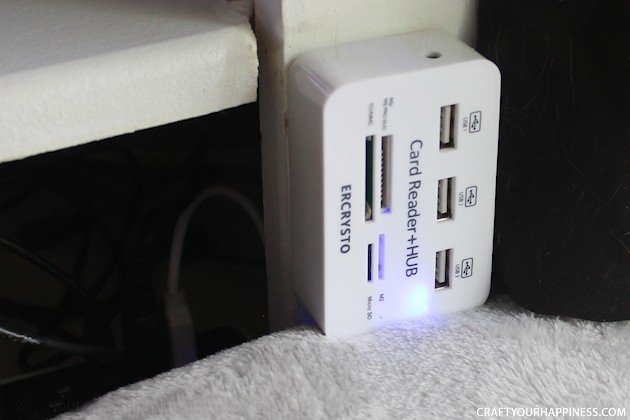 We installed the wood floor ourselves. Wood Floor DIY.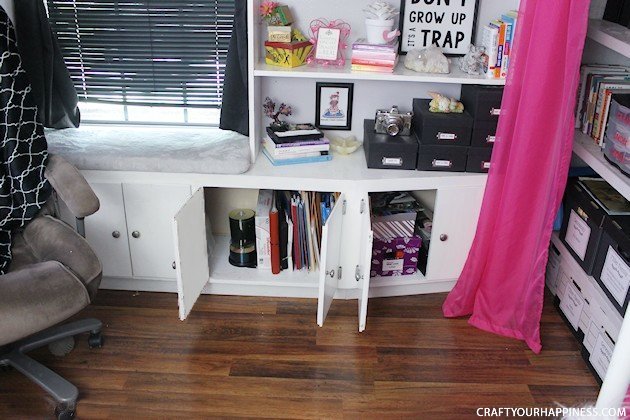 We made a cushion and covered it for the window seat. Oliver is very comfy.  No-Sew Covered Window Seat (I've changed fabric since the original.)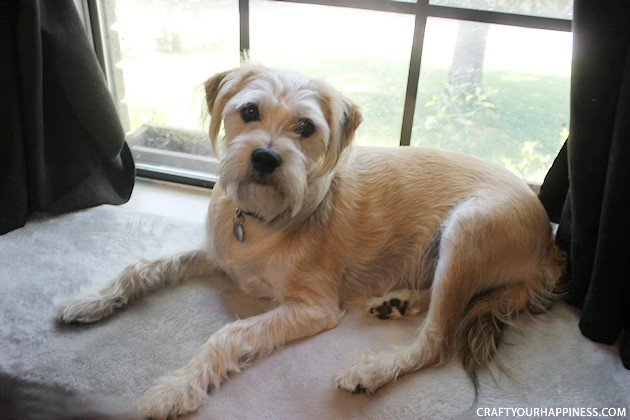 My daughter Amy designed the quote. It can be purchased in a huge variety of formats  at her Red Bubble shop. Dragon Fly Hook.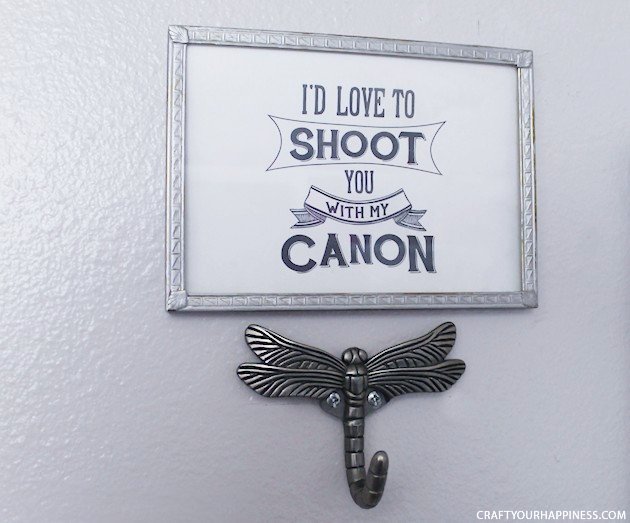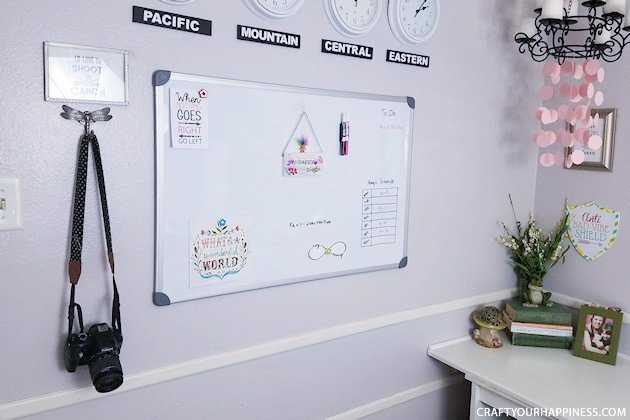 Clocks purchased at Walmart for $4.00 each. I made the signs underneath using wood and then my Silhouette machine for the words. Similar magnetic whiteboard.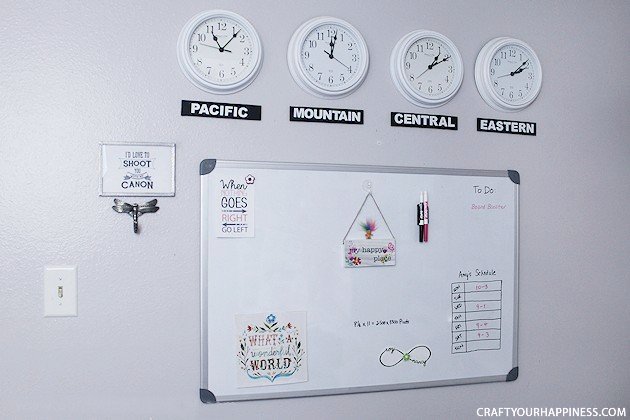 Black Fold-Up Chair DIY