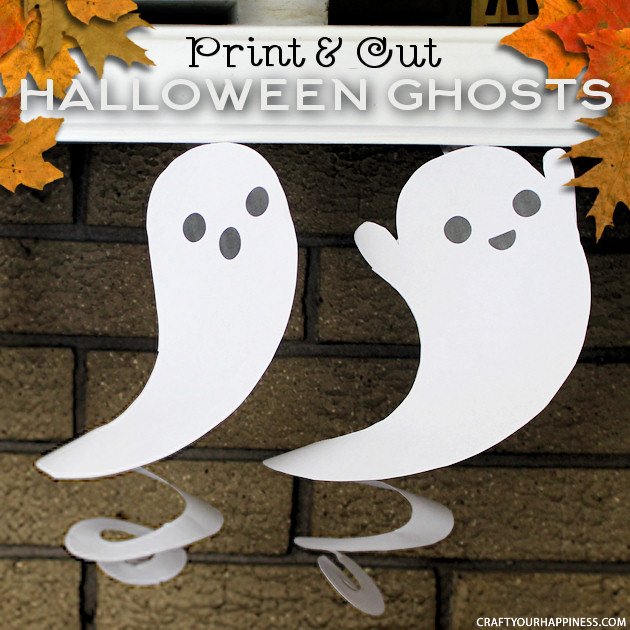 If you're looking for some quick and inexpensive Halloween decorations, you can't beat our dangling ghosts! All you need is paper, scissors and tape. There are three patterns and all you do is print and cut. Imagine a ceiling filled with these! Or hanging along your mantle which is where I put  mine. And if you want to have some fun, sneak one dangling down inside a family member's closet so they get a surprise when they open it up. These are just the right size to fit in all kinds of places!
We also have another easy  Halloween craft: A Batty Treat Box! For more awesome ideas just view our Halloween category!
Ghost Halloween Decorations Supplies
Printouts provided below. Print on white paper.
Scissors
X-acto Knife (this works best for the smaller spiral)
Cutting Mat (optional) I own the largest one and I love it!
Items you can hang with. If you kept the tabs on the ghosts, tape works well for hanging them as does white thumbtacks, if you're putting them on a spackled ceiling. Fishing line is great for hanging them lower.

Ghost Download
pdf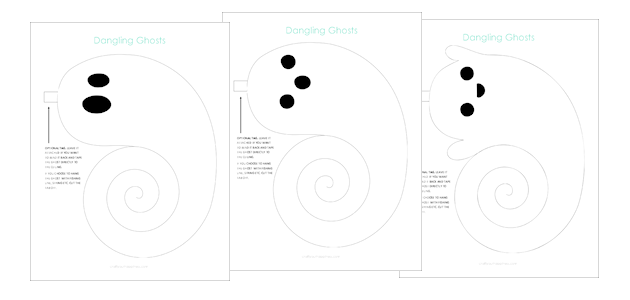 Instructions
Print out as many ghosts as you want on plain white paper.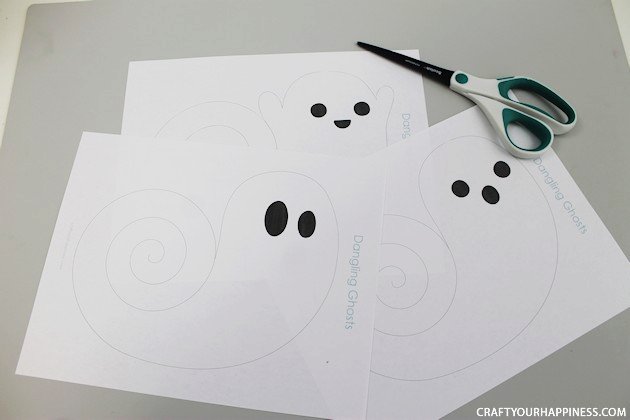 Depending on how you want to hang them you can either cut the tab on top off or keep it on. We'll show you why further down.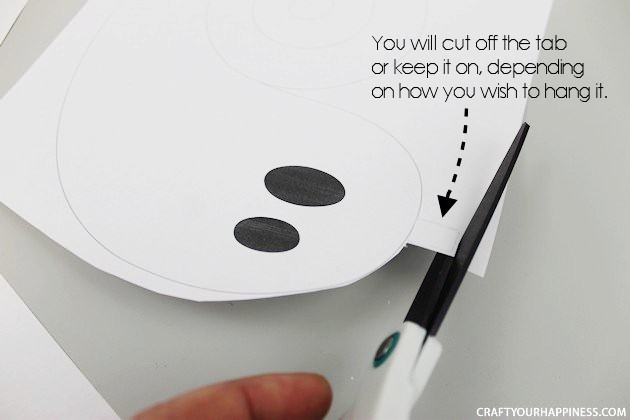 Cut out your pattern. Once you get to the inside curl, small scissors can help but…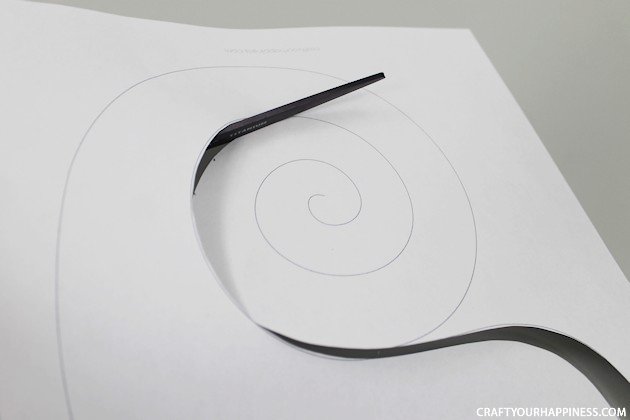 We quickly learned that an X-acto knife works best for the small curves.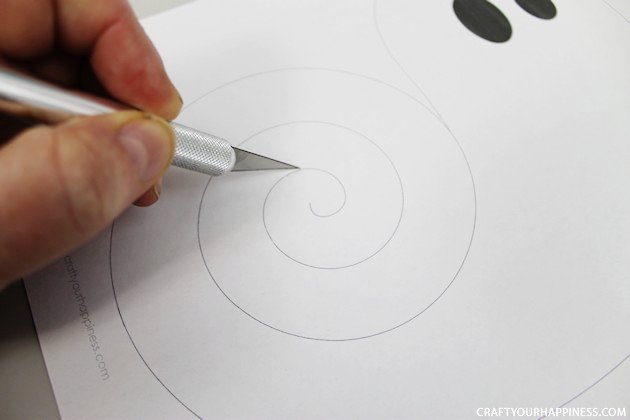 You can see we only kept the tab on one of our ghosts.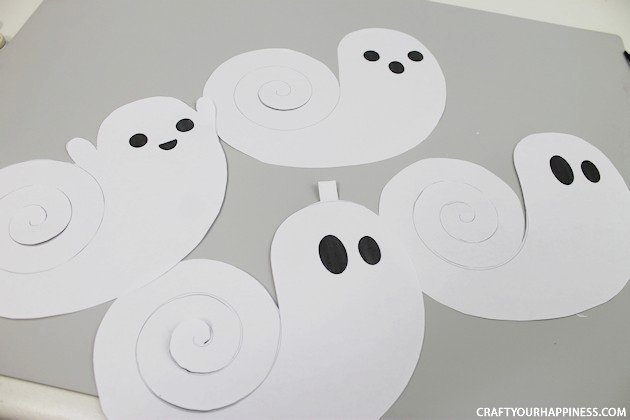 Once they are cut out you want to carefully pull them down a bit… just so they dangle better.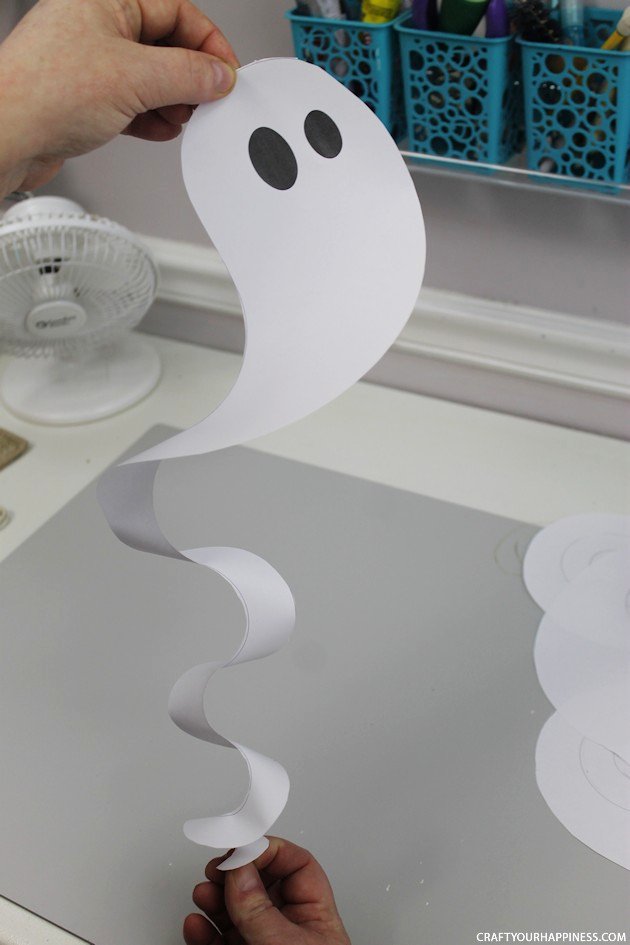 If you decide to use the tab you fold it over.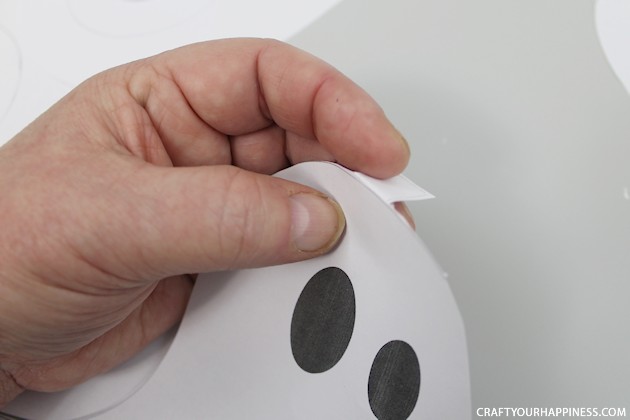 Then attach tape to it.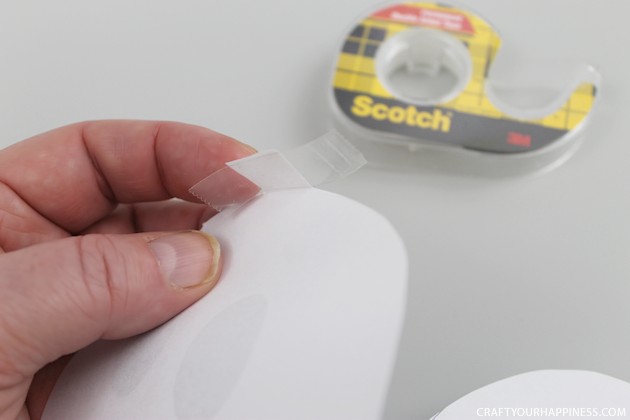 And tape it underneath your surface. For ceilings you might want to use string and thumbtacks.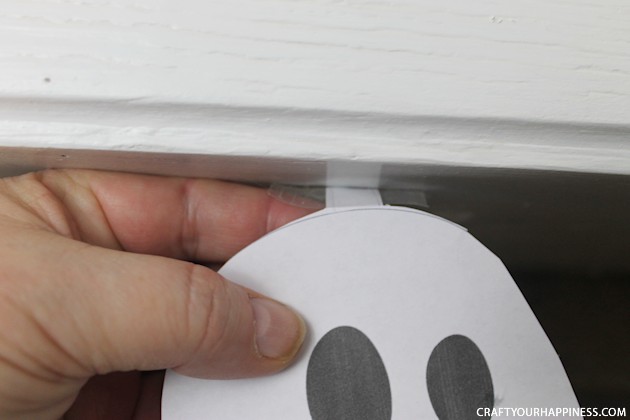 Your Halloween Decorations are completed!