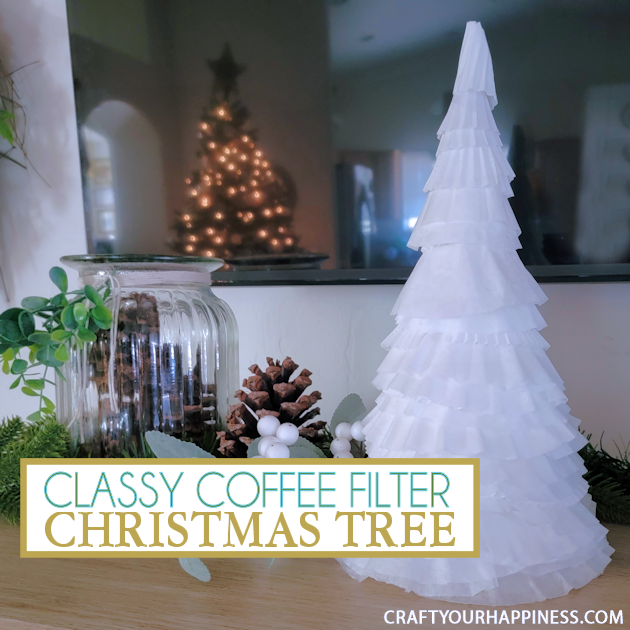 All you need to make a simple classy coffee filter Christmas tree is a piece of poster board, some tape and coffee filters and 20 minutes! I'd seen these trees at various places on the internet and thought they looked awesome, so I decided to give it a tree. No artistic skill needed! It turned out beautiful!  If you're into clever unique holiday ideas make sure to check out our Christmas Category! It's filled with stuff like our Pocket Mistletoe DIY For Quick Kisses, and Creative Gift Wrapping Ideas : Soda Bottles! Plus a lot more!
No Fireplace? Make a Simple Stocking Holder!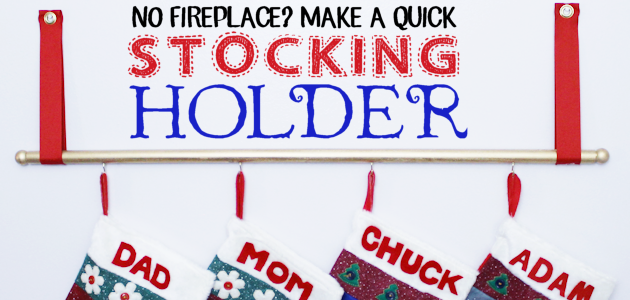 The Christmas Spider DIY : Free Poem Printable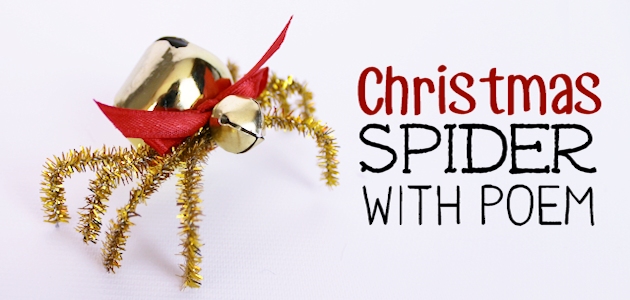 Supplies
Note: You can make the tree with ONLY coffee filter however we stuck in a few cupcake liners to give it a different texture. You can also make these any size you wish, from small to larger.
Instructions
It's possible you will have part or all of the supplies you need on hand. We had them all!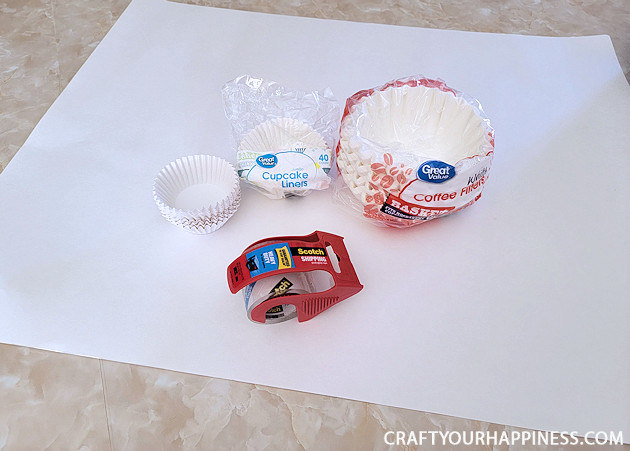 We didn't measure anything. Just grabbed our posterboard and make a cone.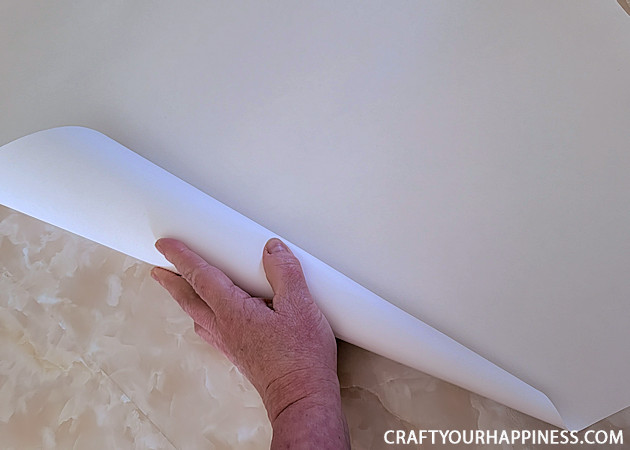 Tape it and trim it to size!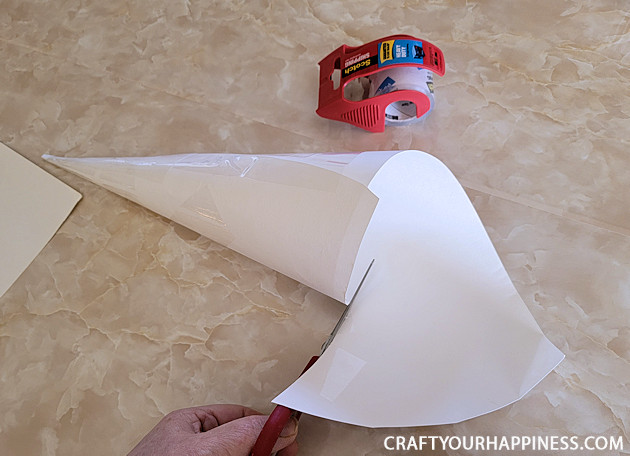 Cut the center out of a few coffee filters. how may you need will depend on the cone size. j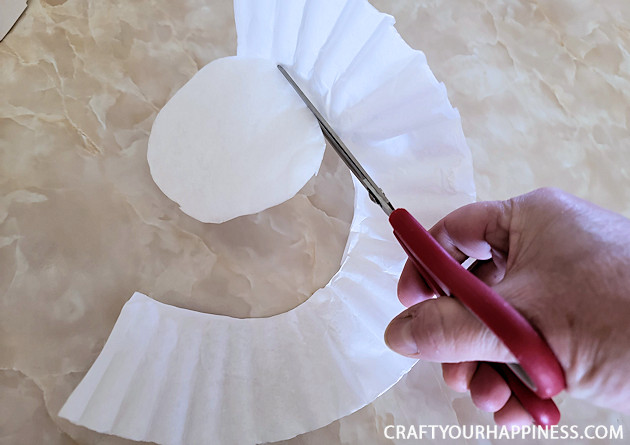 Starting at the bottom open end of the cone layer the filters one at a time, taping them down as you go. At the start it will take more than one to wrap around the cone. Just overlap them!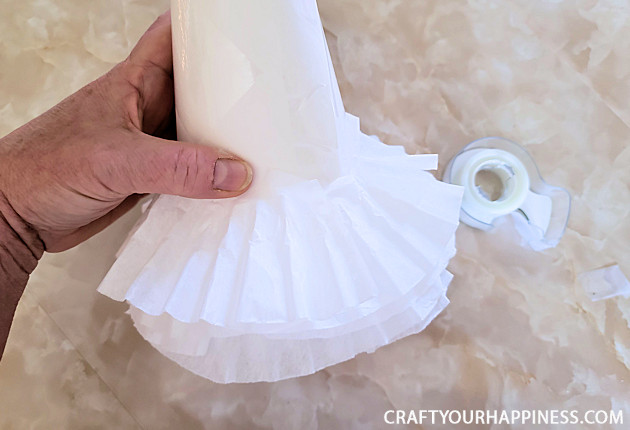 We decided to use some white cupcake liners we had to mix in with the coffee filters just to give it a different pattern. They work the same way!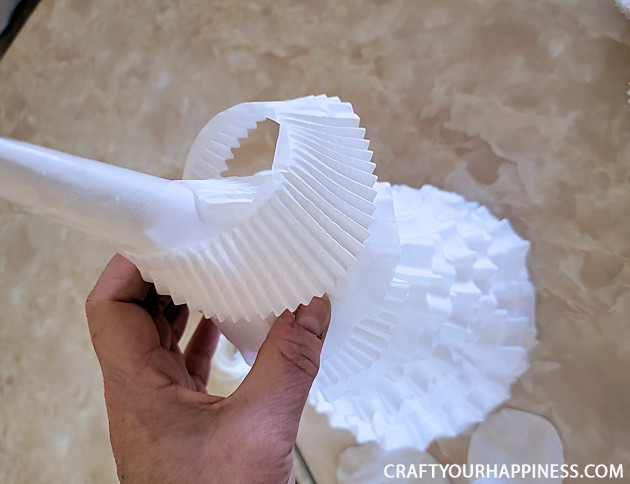 A bottom view.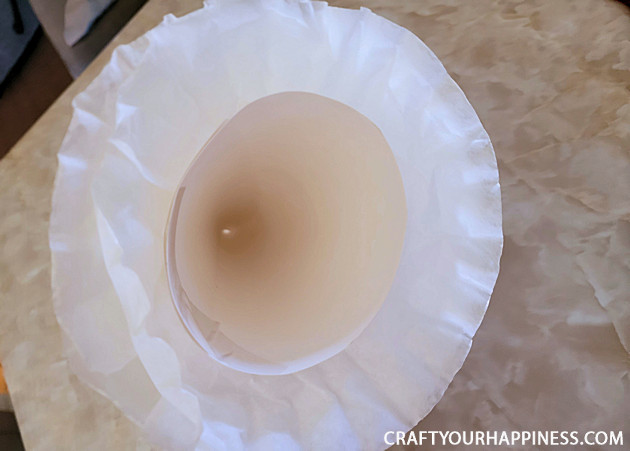 When you get to the top simple twist a filter or cupcake liner up to a point. Super easy!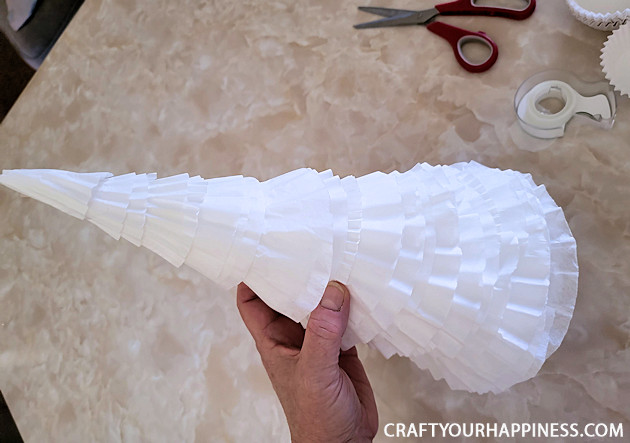 It turned out gorgeous! 20 minutes and no cost as we had everything!