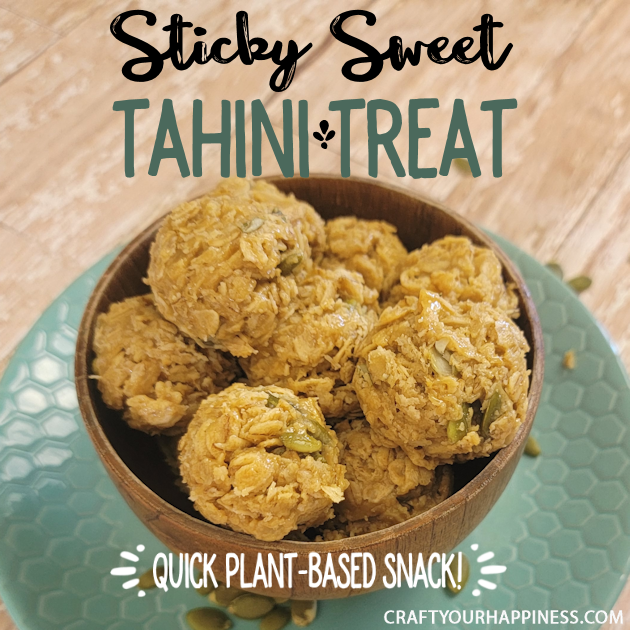 You can make this easy quick healthy plant-based energy balls snack with a few basic ingredients, guaranteed to satiate any sweet tooth!  One of my favorite things about a vegan lifestyle is the delicious healthy snacks and desserts you can make. This recipe uses Tahini which is one of the BEST sources of healthy protein you can find! It has it's own unique flavor and compliments this snack beautifully.  Looking for more great plant-based snack ideas? Check out our Healthy Recipe Category!
Healthy Apple Nachos Supreme Recipe!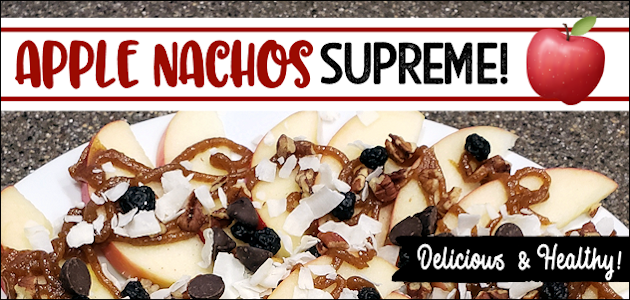 Printable Recipe
Sticky Tahini Treat Plant-Based Energy Balls Snack
Author:
www.craftyourhappiness.com
Recipe type:
Snack, Dessert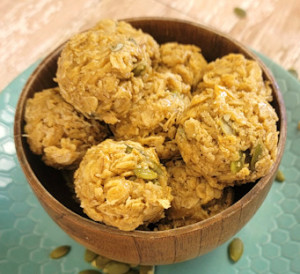 Quick, healthy snack!
Ingredients
1 cup Tahini paste
1 tsp vanilla extract
⅔ cup honey
3 cups oats (we prefer whole oats)
⅛th tsp salt
¼ Cup Pumpkin Seeds OR Raw Sunflower seeds
Instructions
Stir the tahini paste, honey and vanilla together in a bowl till well combined.
In a separate bowl mix together the oats and seeds.
Pour the dry ingredients into the wet ingredients bowl and carefully fold or stir till well combined.
Place mixture into a covered container and place in the refrigerator to store.


*SERVING METHODS*
Small amounts can be scooped out into small containers to eat or optional serving methods explained below.
Can be pressed into a glass or metal pan and cut into pieces after chilled.
After the mixture chills you can roll it into aproxmiatly 1½" size balls or desired size and place in another larger container.
Instructions
A few basic ingredients. You can use any type of nut or seed you like or leave it out. We've made this with raw sunflower seeds also but especially love pumpkin seeds!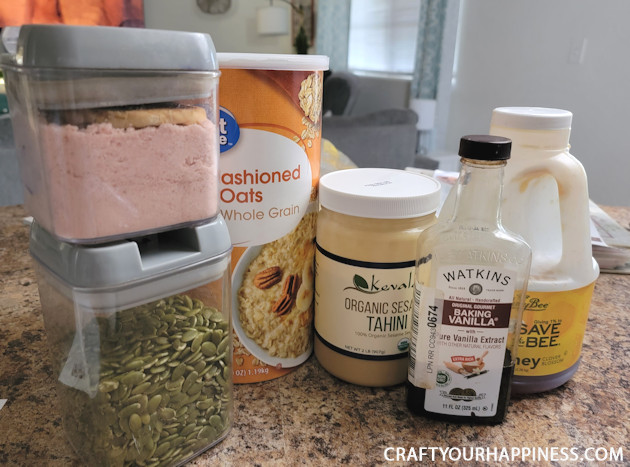 Measure out your ingredients.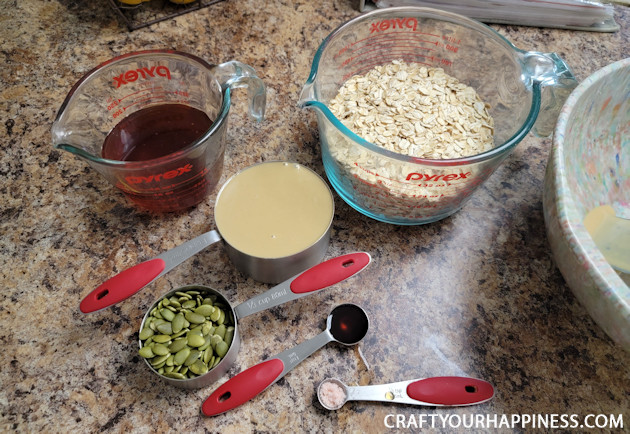 Mix the honey and tahini in a bowl first.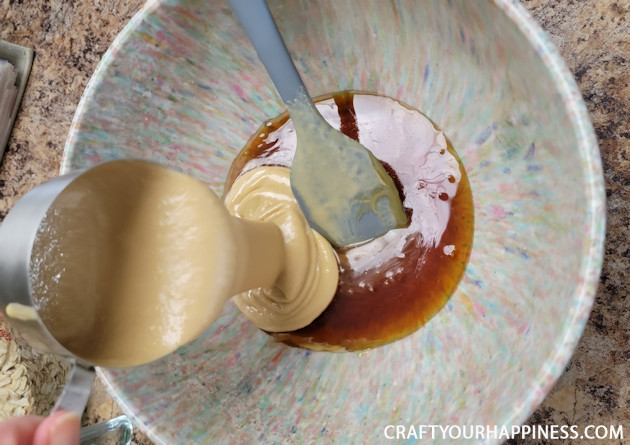 Add in everything else except the oats.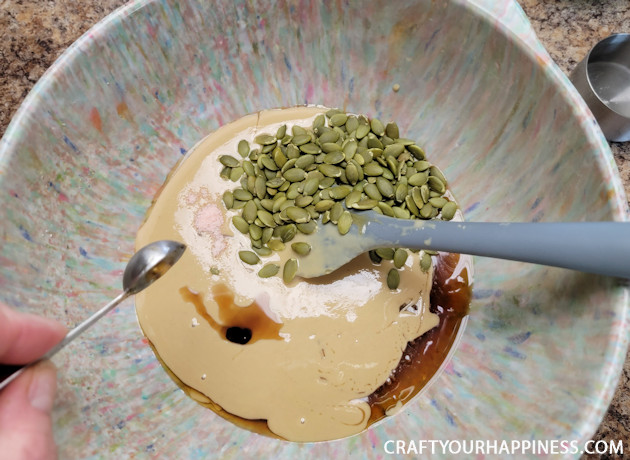 Carefully mix.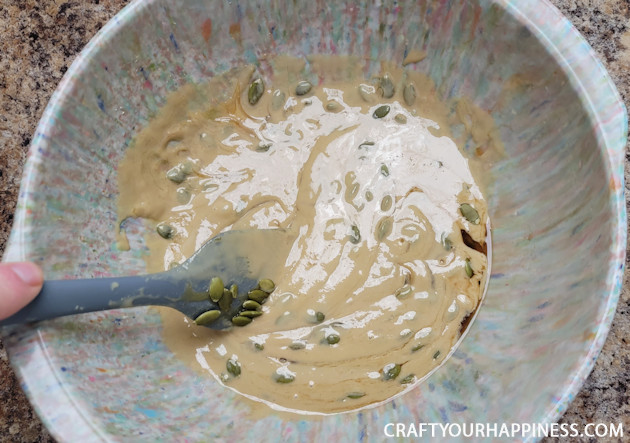 Last, stir in your oats.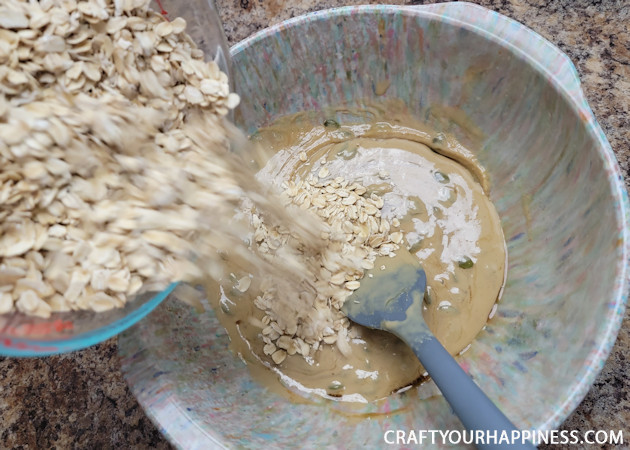 It should make a thick mixture. If its too dry add a bit more honey!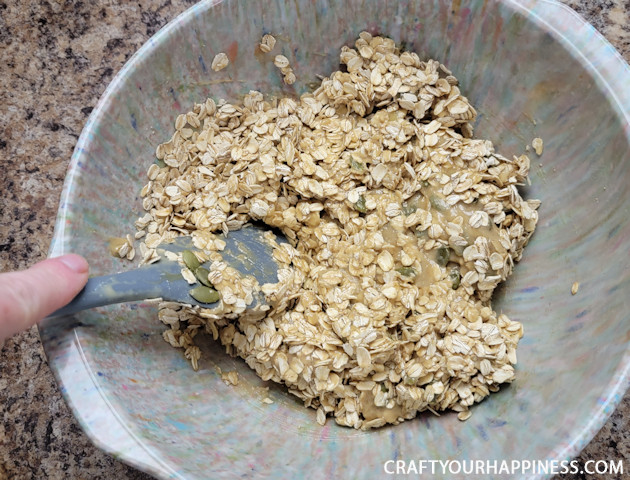 The final mixture should look like this.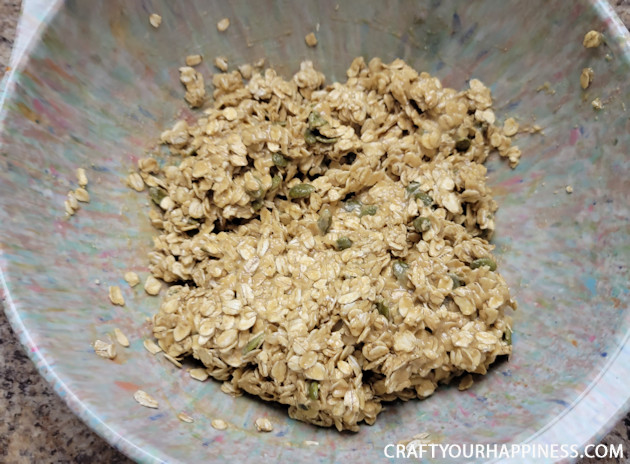 Place the mixture in a covered container.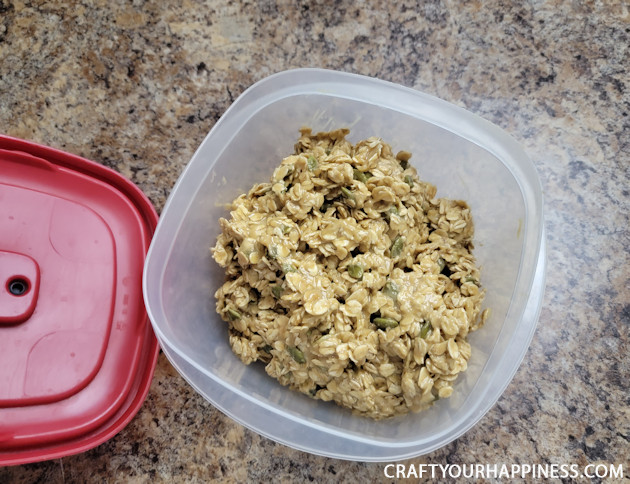 Place in the fridge.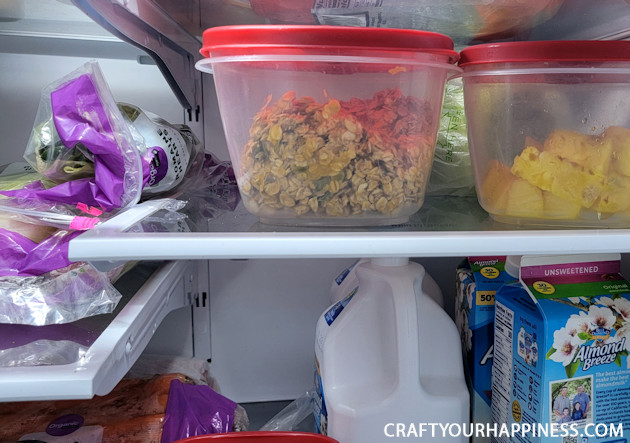 If desired, after the mixture chills you can make balls out of it or press it into a pan and cut into squares. You can also scoop it right out of the bowl!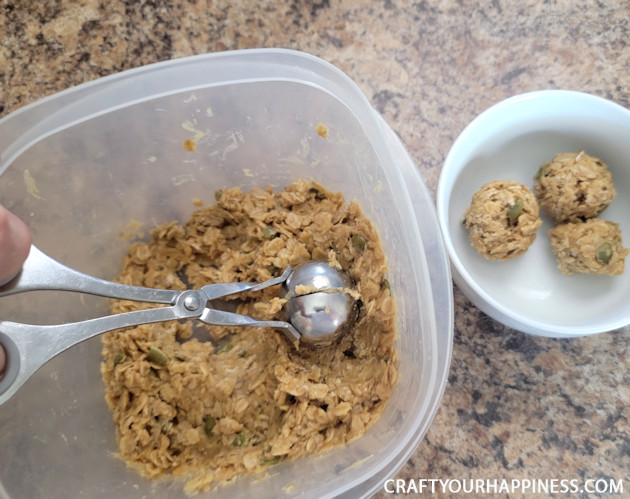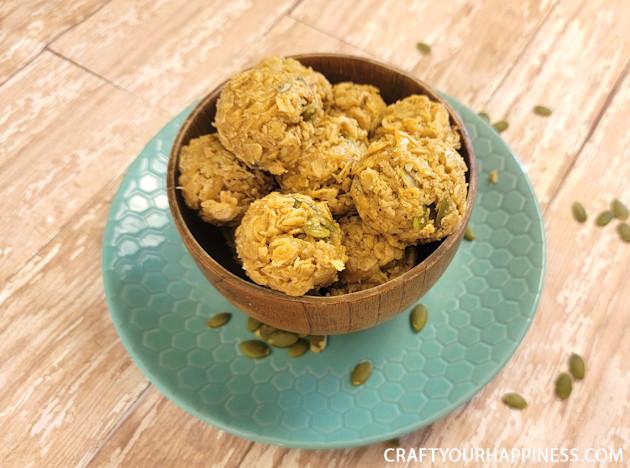 Sometimes we just scoop it out of the container into small bowls to eat!