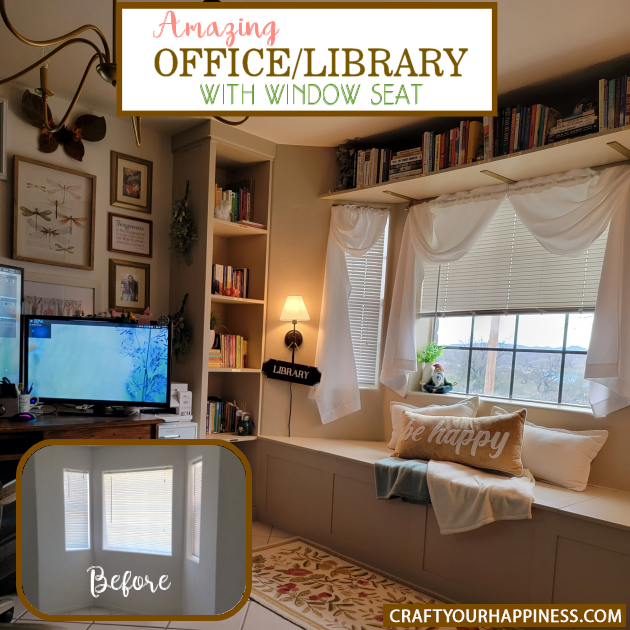 If you're looking for some inspiration for your home you will LOVE our home office library makeover with a window seat. It's a magical place to walk into! We lean towards the unique when decorating our home and this room is proof of that. What was once a plain small home office is now a beautiful oasis filled with photos, art, books and a spot to sit and read! (We hit the thrift stores for a lot of the decor.) Hopefully you'll find something that will spark your own creativity! Also, don't forget to check out our other room makeover projects like our Budget Bedroom Makeover Series and our Outdated Kitchen Transformation SERIES. And don't forget our Final Reveal of My Whimsical Home Office Ideas!
NOTE: This is an inspirational post as opposed to a tutorial. Ü
Quick 60 Second Video Tour
Index to Sections
We've divided the project into sections. You can scroll down or jump to the one you're interested in. The final photos are at the bottom!
Where to Buy Cool Things Shown
Some of the items used as decor etc are listed below.
Board and Batten Wall
On one wall we did a board and batten effect for a classy touch. This is the room before we started. The big hutch was left in the house when we purchased it. We used part of it.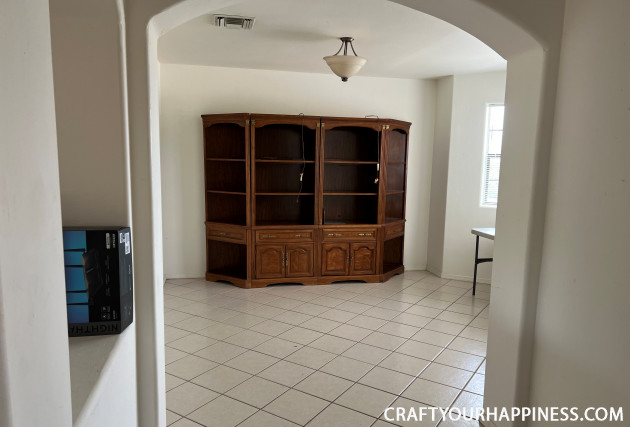 This is the wall we did the effect on. As this isn't an instructional post we'll mainly be showing photos but many things we did we're looked up on youtube for instructions!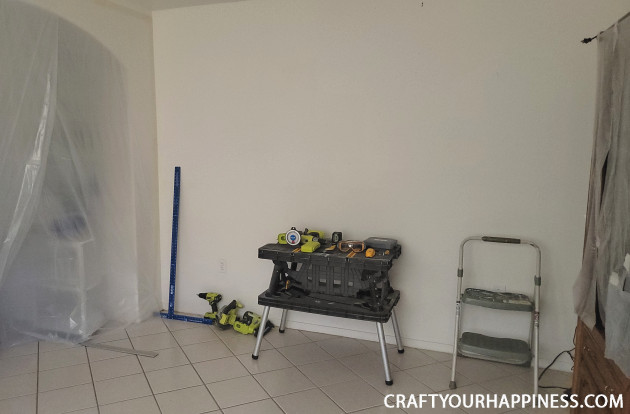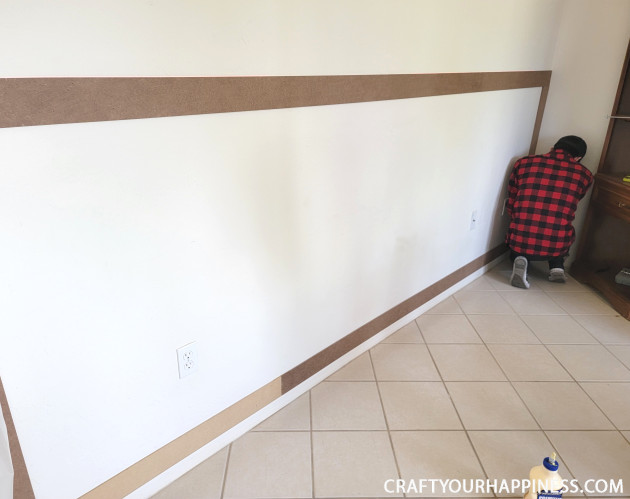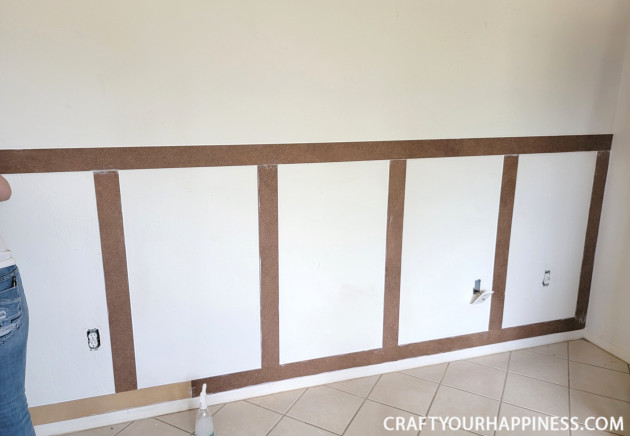 This is the finished wall… well part of it. Ü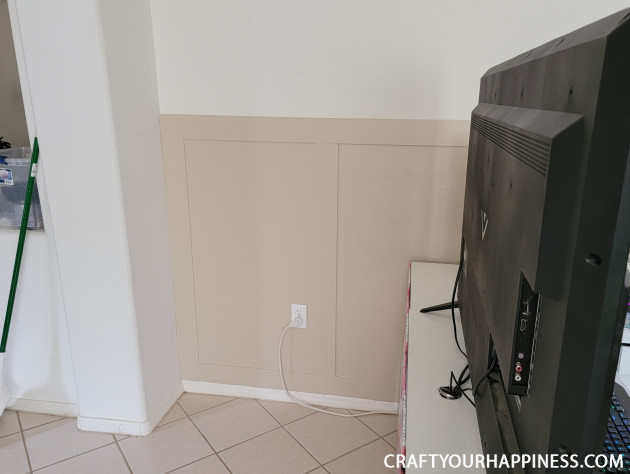 Built-in Window Seat
This is the side we wanted to transform into a library and window seat!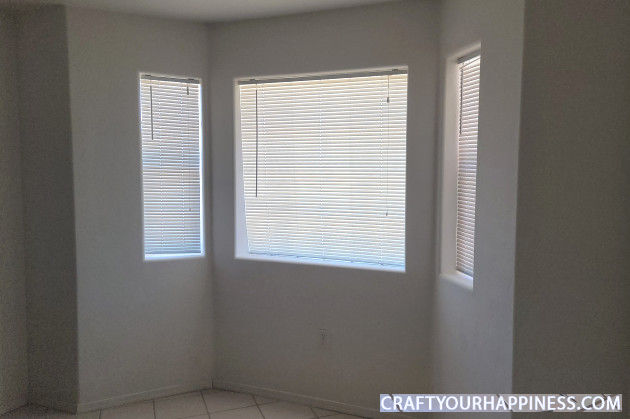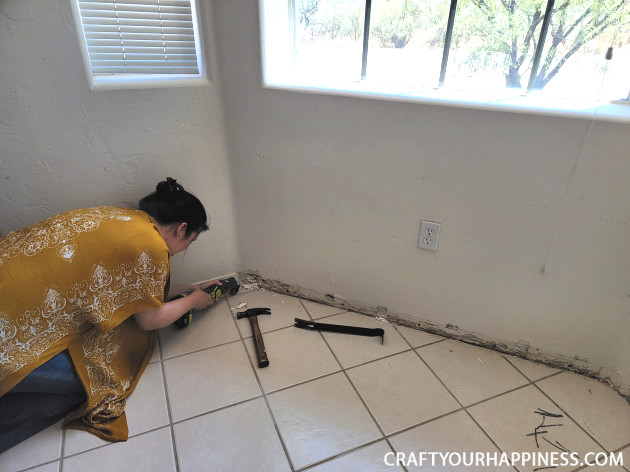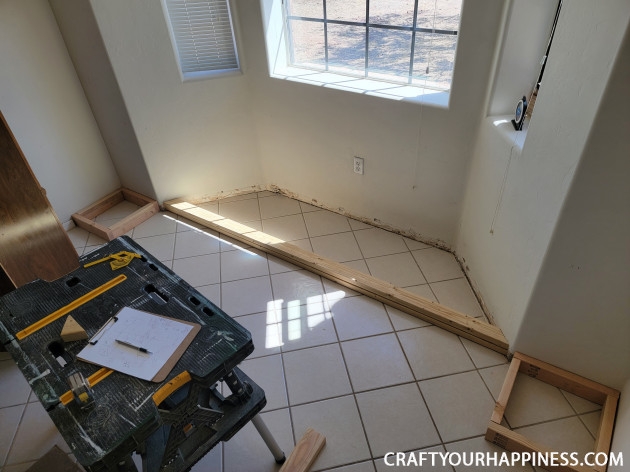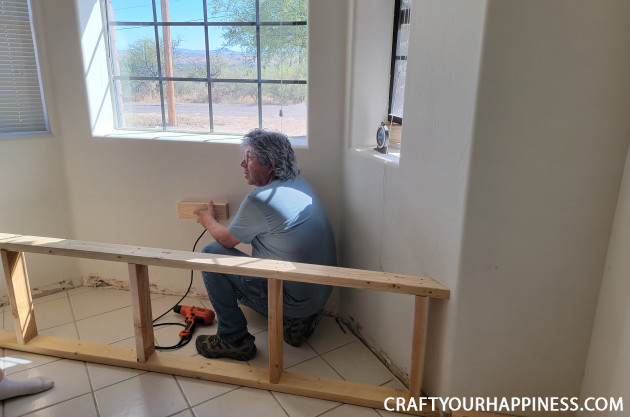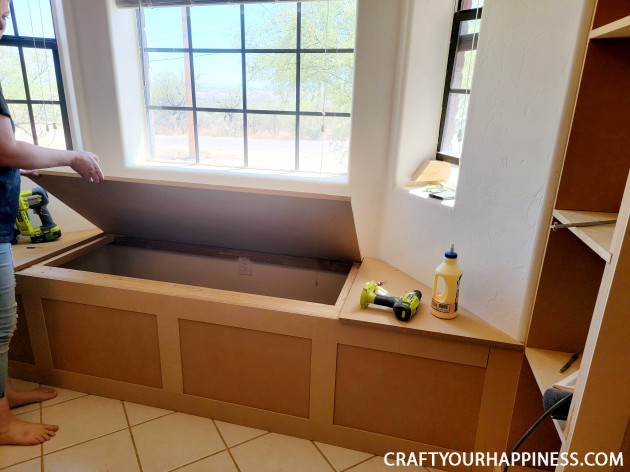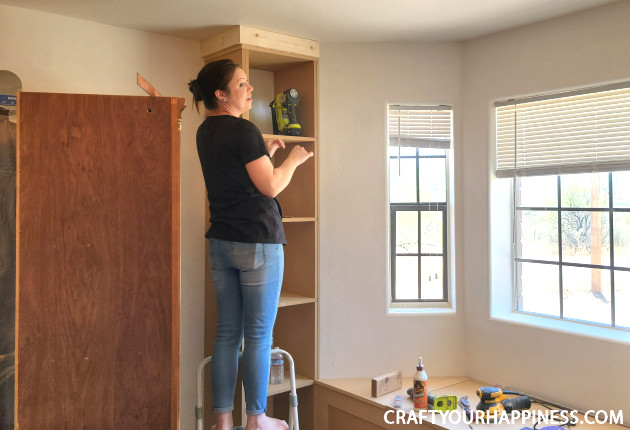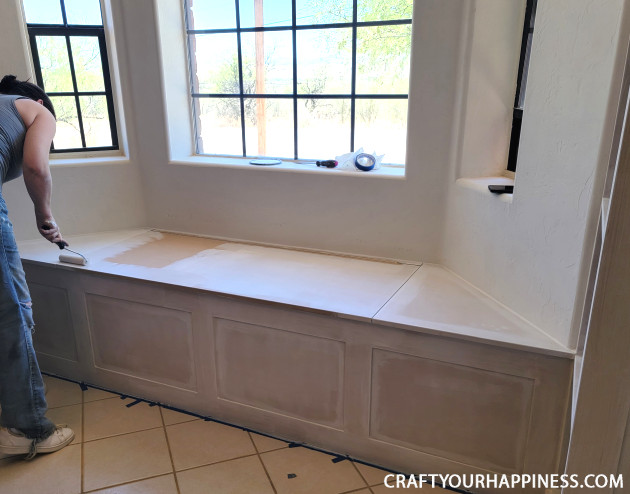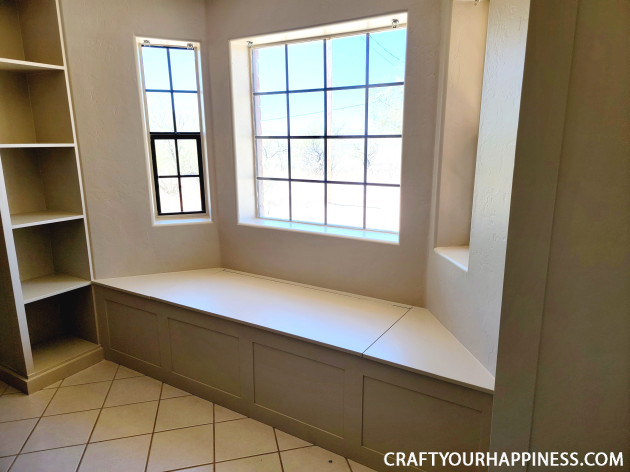 Lot of storage room in here!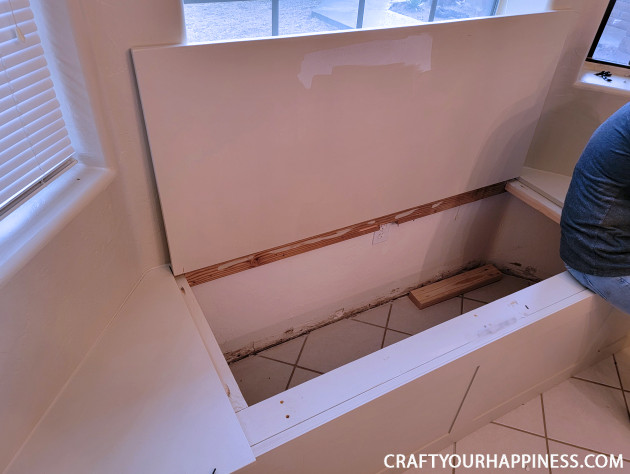 We added a hinge to hold the lid open. Only needed one of the set!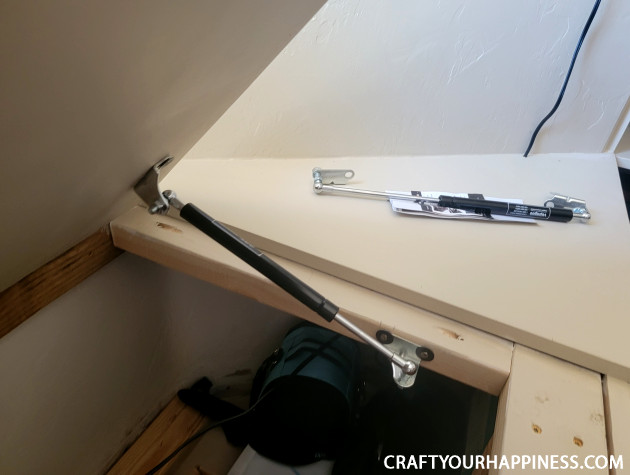 Filled this full of things I don't need access to regularly.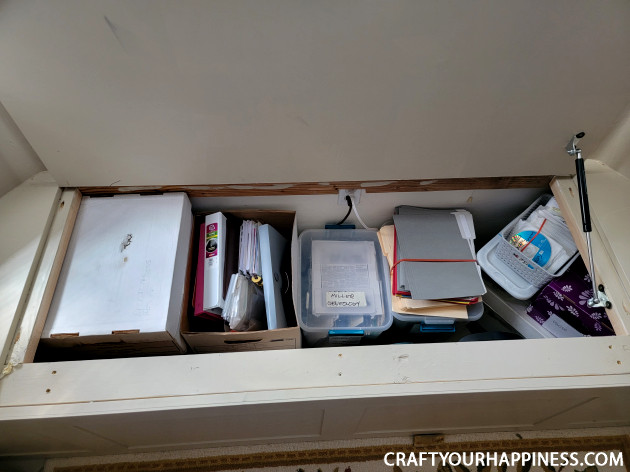 Lighting
We replaced the ceiling light.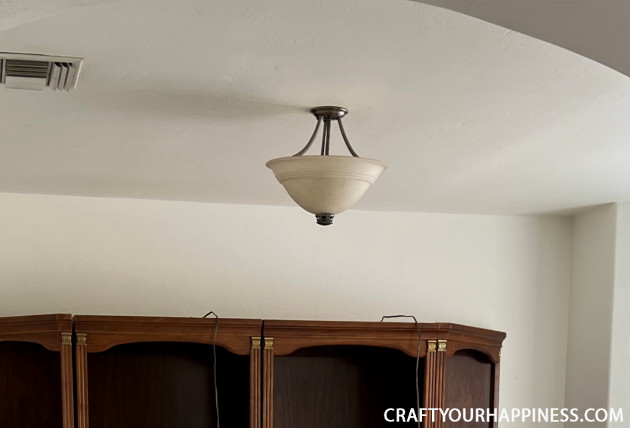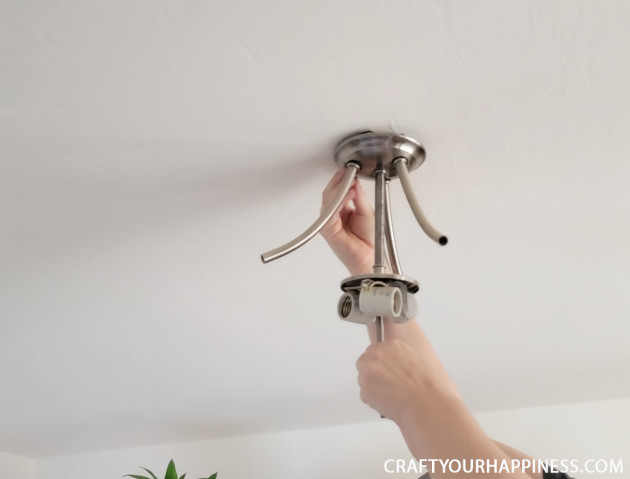 The new light!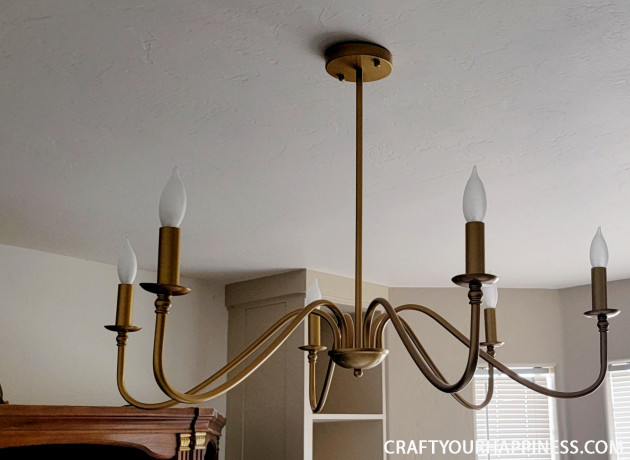 Two small lamps were added to each side of the window seat.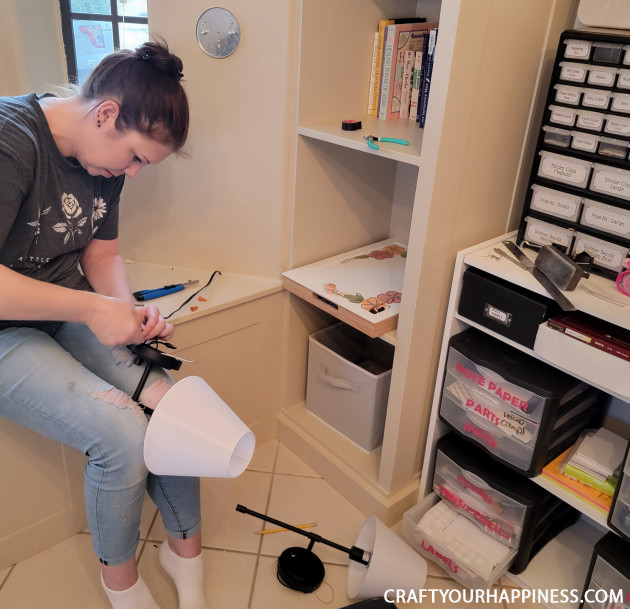 Desk & Decorating
We found this beauty on Facebook marketplace! Just needed a little touch-up work.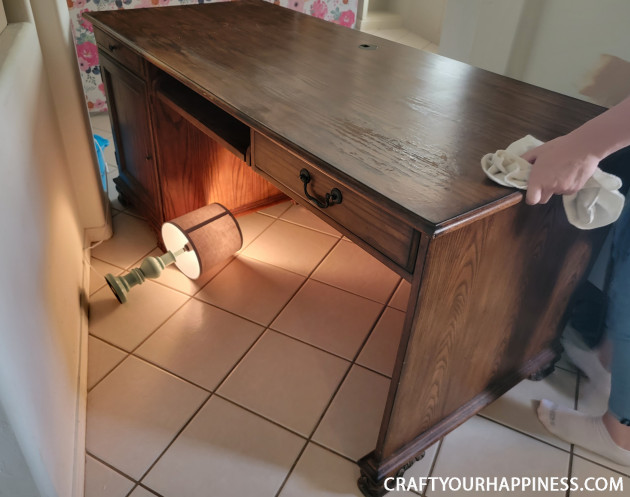 We chose this because it matched the hutch that was already in the home when we bought it!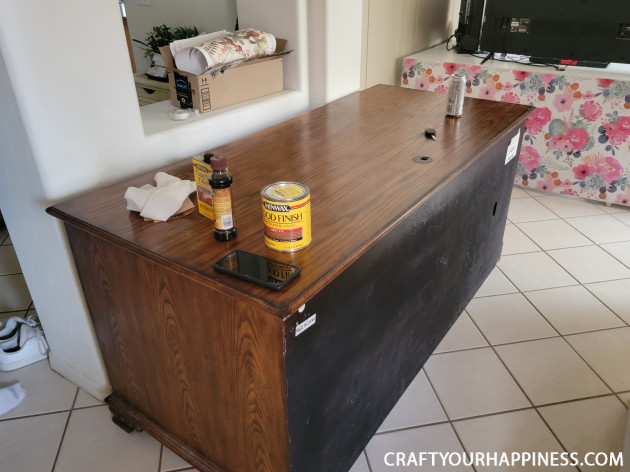 Next was some decorating!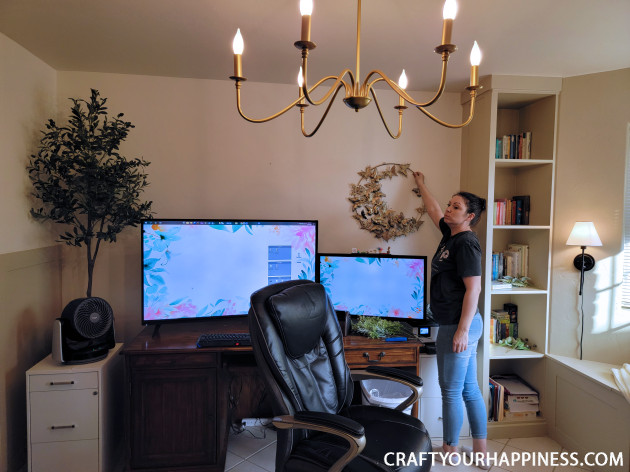 Many things we purchased at the local Ross store and others from thrift stores.
I also had many things that we incorporated in.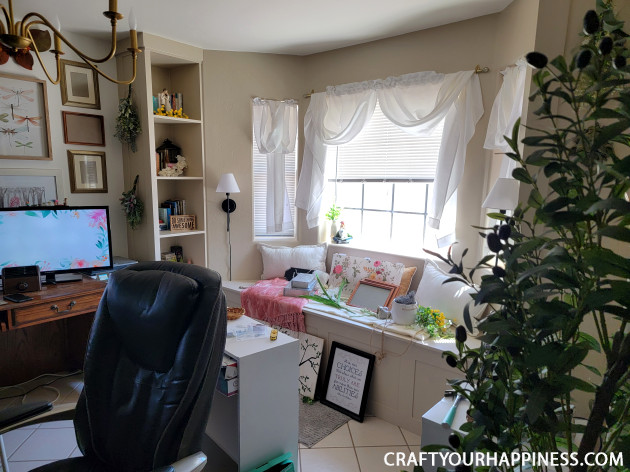 Oliver did not hesitate to jump up on the window seat. It's his favorite place!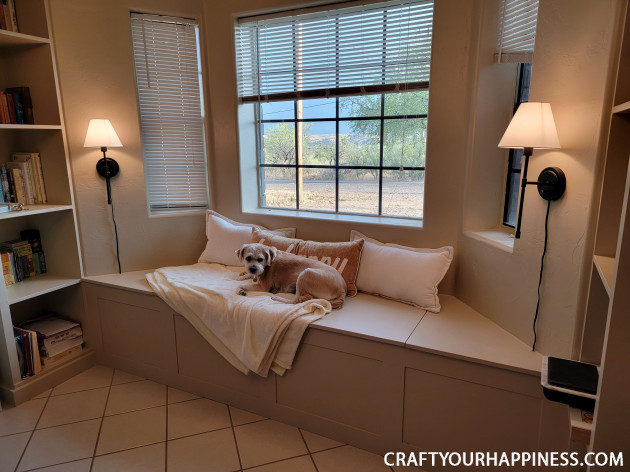 I've always wanted a bead curtain. My daughter found this one.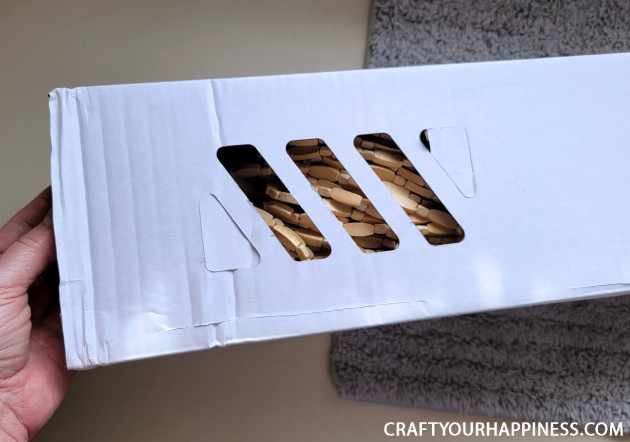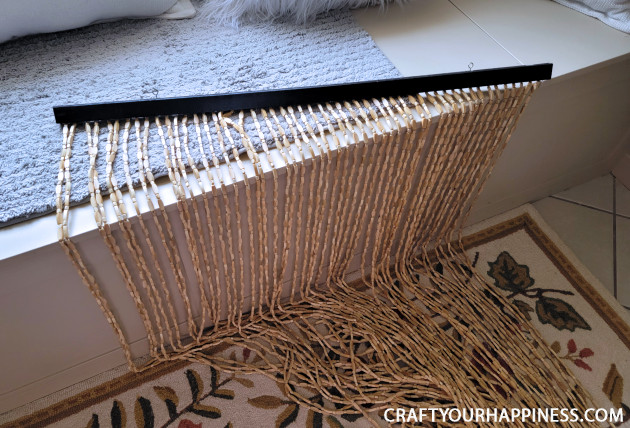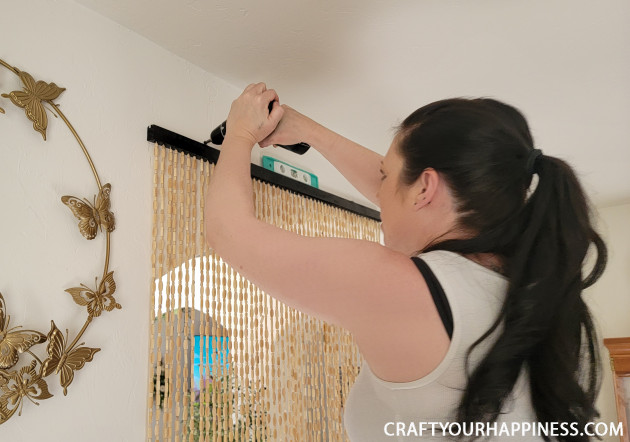 I LOVE it!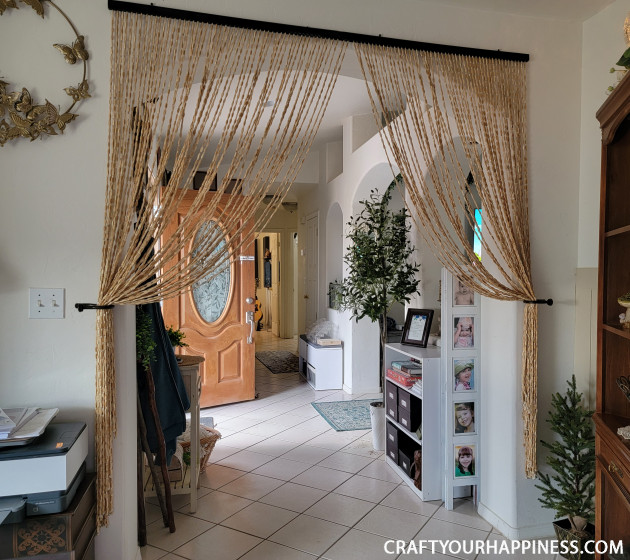 Library Book Organizing
 I've had many libraries in my home even when we didn't have a lot of space. Below are two of them.  This home was no different.
Easy Room Divider for a Gorgeous Global Library Laundry Room Combo!
Make A Library Nook In a Small Home (& Organize It!)
I had HUNDREDS of books, mostly non-fiction.  They were still in boxes from the move. Once the shelves were completed we emptied them out and began sorting… no small task!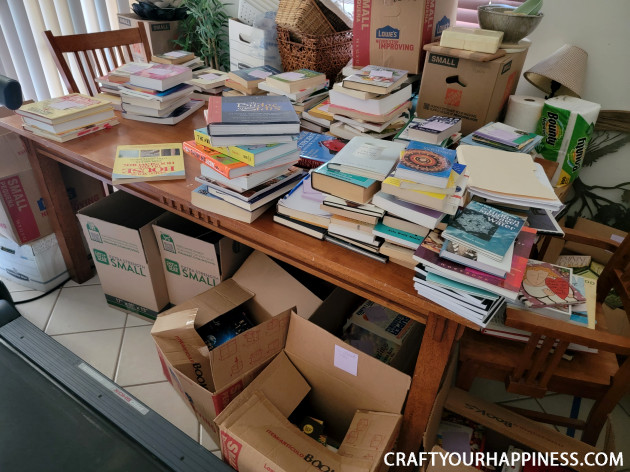 Then we started placing them on the shelves with post-its for the various categories.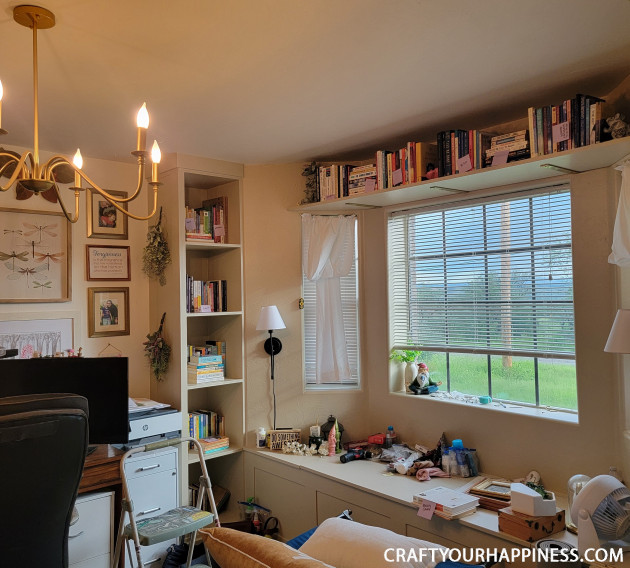 After they were put in place I pulled out my label maker! I purchased some gold tape for this project and make labels for each section.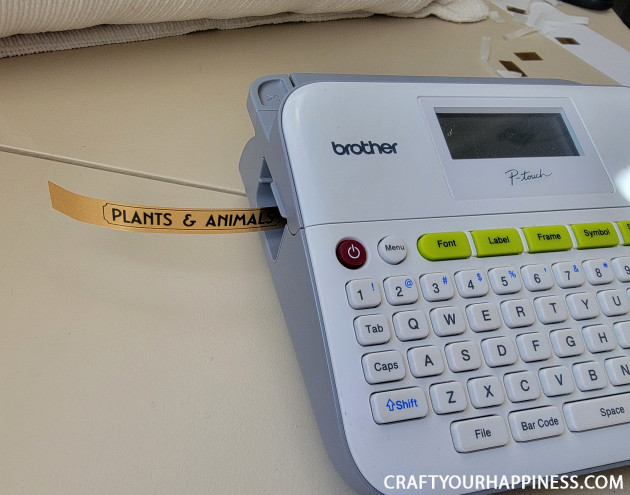 The labels were placed on the shelves under the books.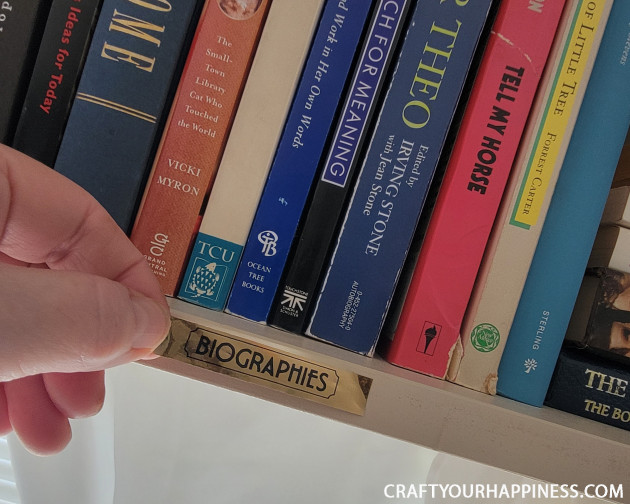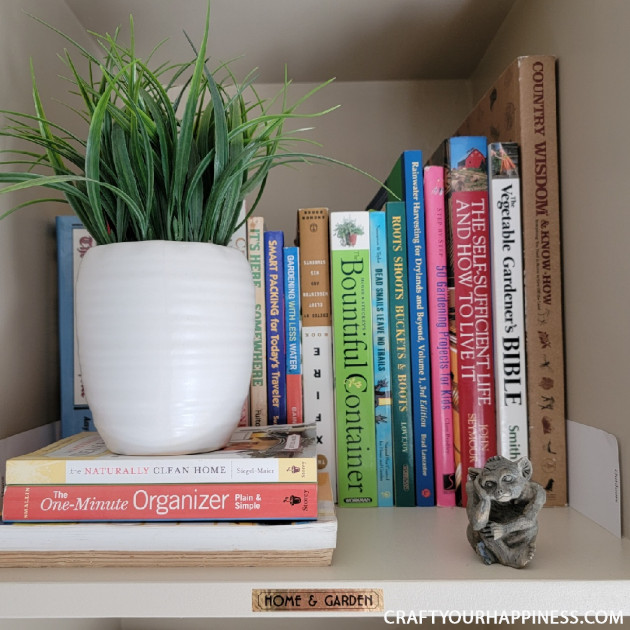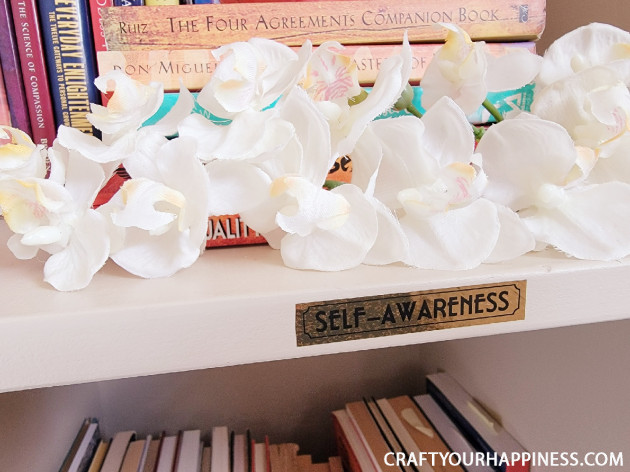 Final Photos
While there will be changes and additions this is how it currently looks! Needless to say, I'm VERY happy.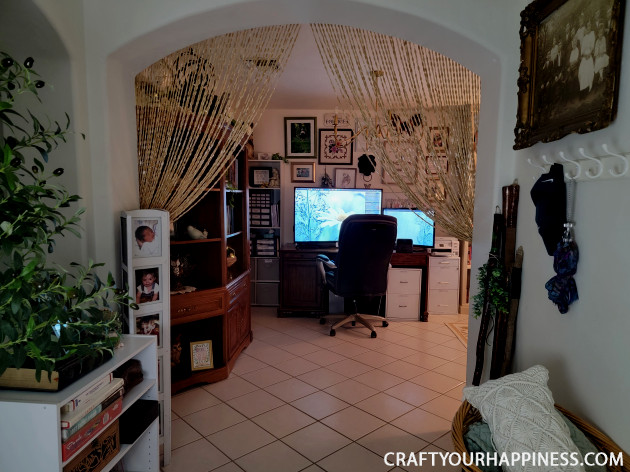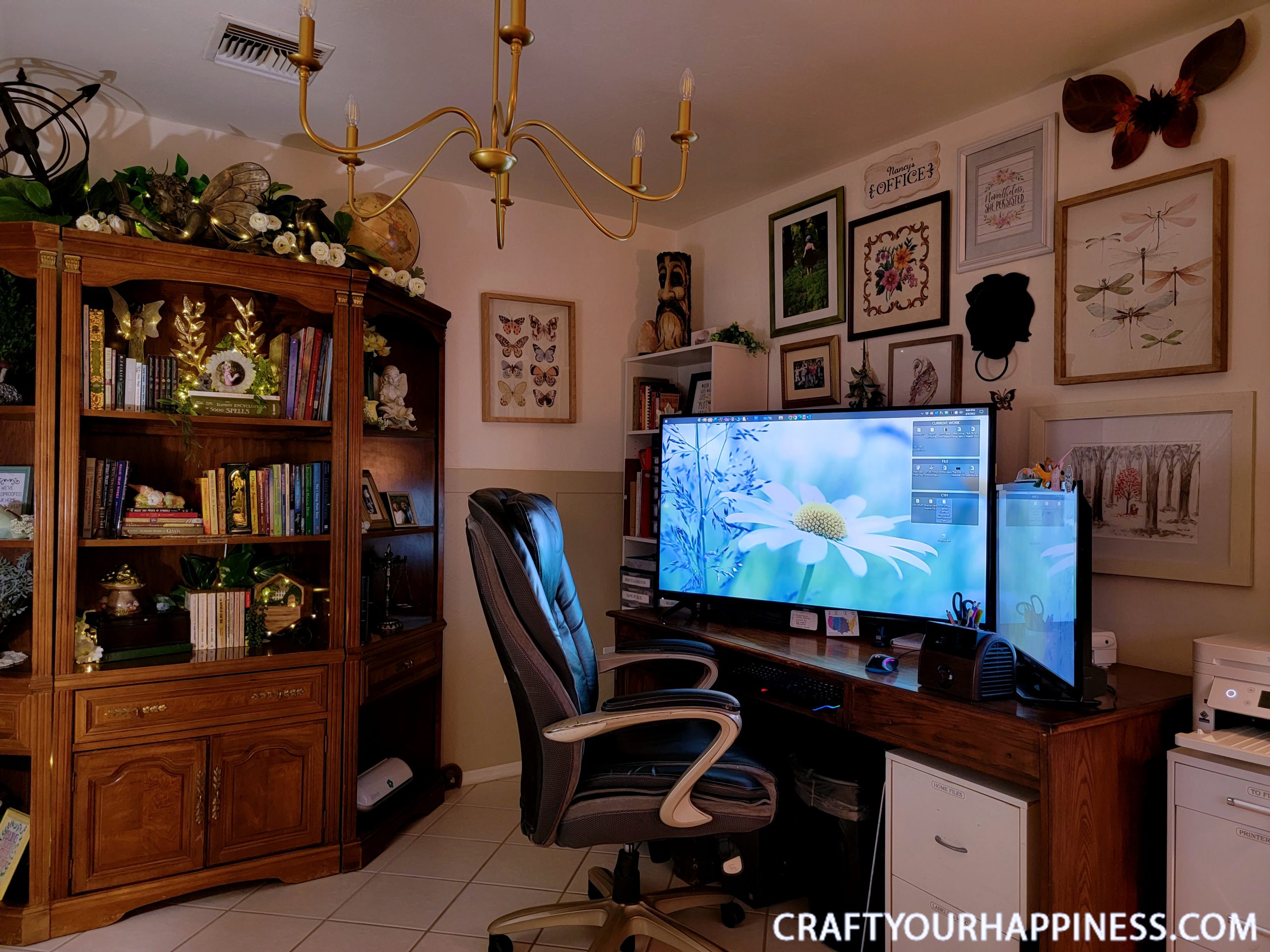 Check out our Inspirational DIY Book Nook Idea!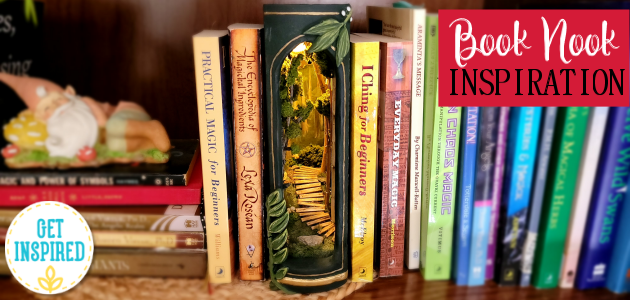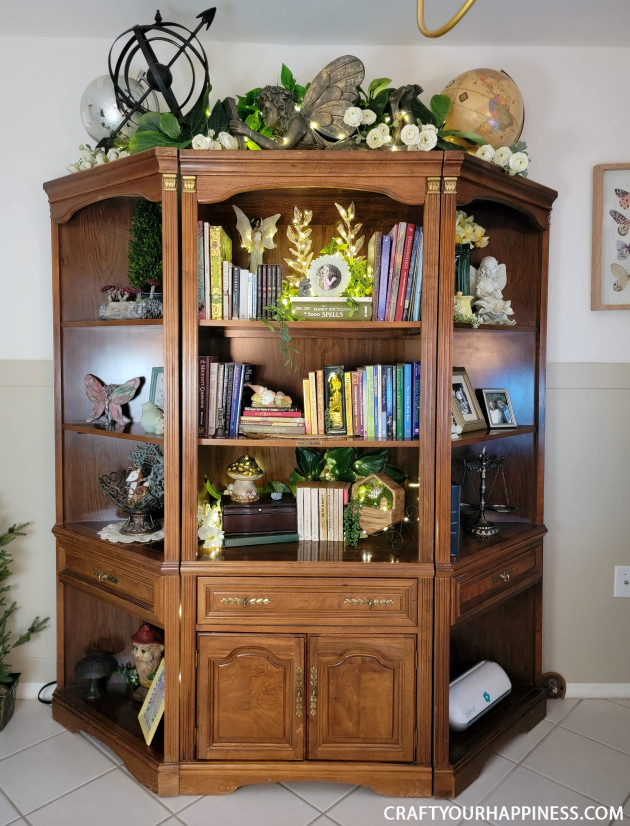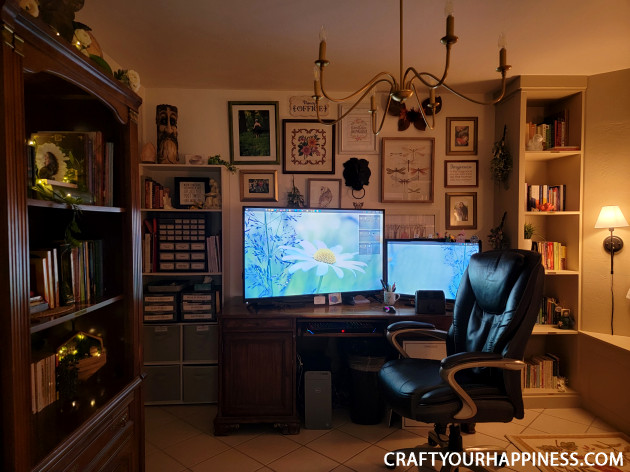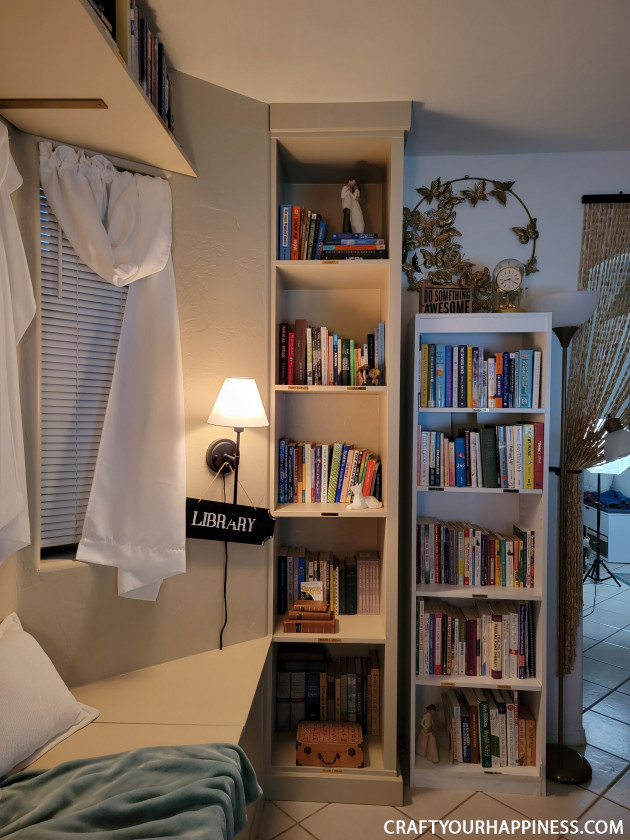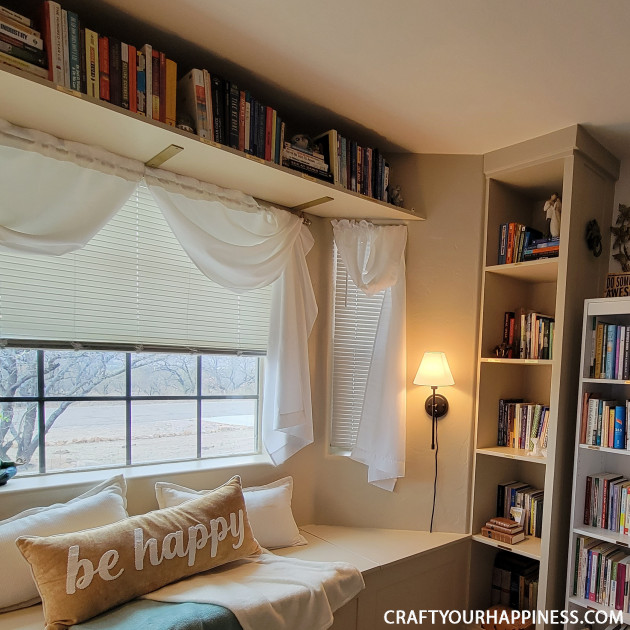 The window seat is Oliver's favorite place.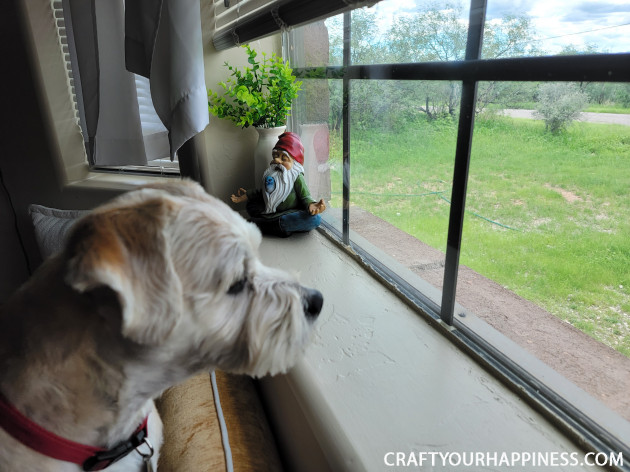 It's also perfect for gaming!