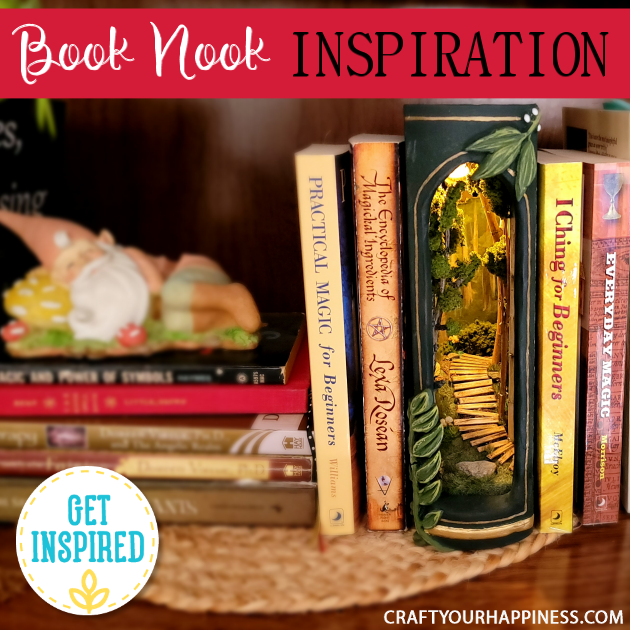 If you don't know what a "book nook" is you're in for a treat! It's a decor item for your shelf that is a mini-environment of your choice. You can purchase them ready-made, in kits or you can make your own. My daughter made this one for me after buying a blank paper mache book box frame. She then created her own filling… so to speak, using a bunch of miniature doll house items and foliage. The outer book leaves and design were made with air dry clay.  An led light, which is optional, was added!  I wanted a whimsical feel… of course, which she accomplished beautifully. It fits into my home office library makeover with a window seat perfectly! The sky is the limit on what you can do with these!
Check out all the styles of kits available!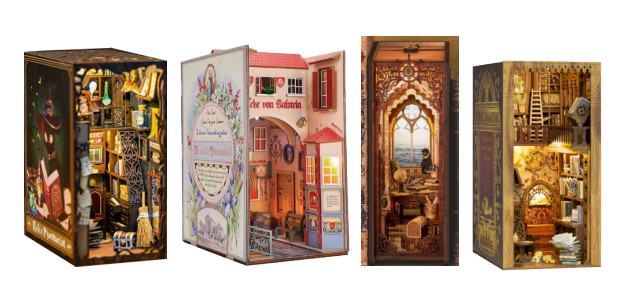 Basic Supplies
These can be made from scratch or you can purchase a blank book frame. This one was made with the type of paper mache book box shown below. It was then adapted for the nook. Cardboard frames are also available with the spine already cut out.
Photos
A paper mache blank book box was used as the base. A section of the spine had to be carefully cut out for the nook. This is a box that opens up on one side for holding things. But it's great for this purpose!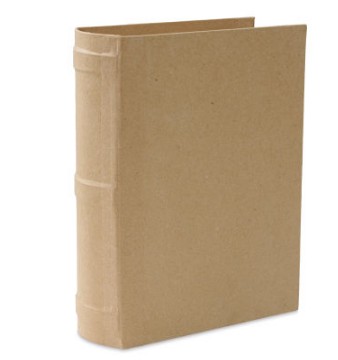 The box was painted and then some air dry clay was used for the leaves and also painted. Gold paint was used as a flourish.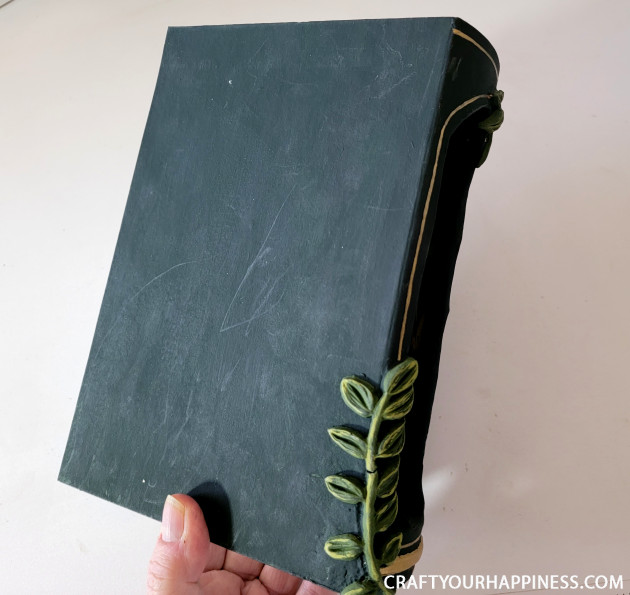 The spine was cut out and some clay was carefully used to smooth the edges.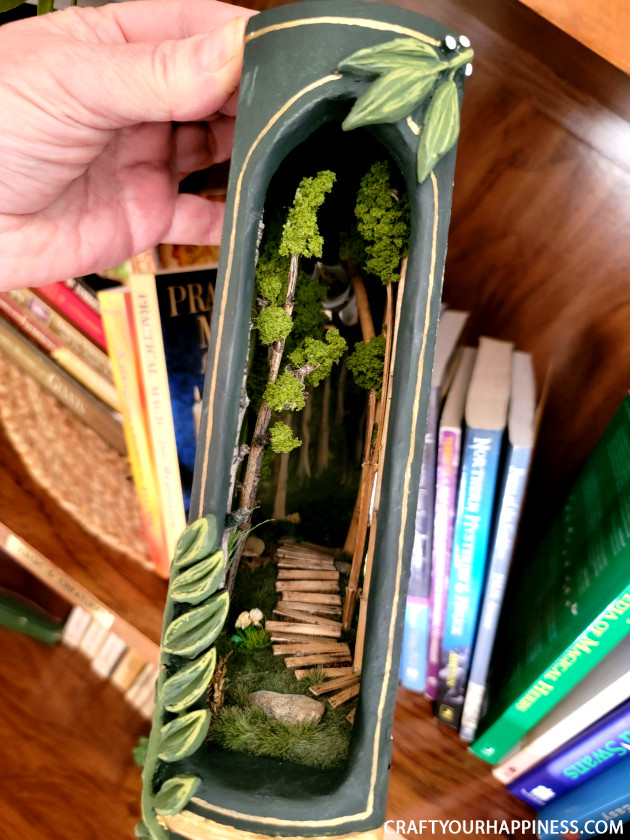 The inside was painted and filled with a variety of things including images, some miniature items purchased, and other things like sticks found in the yard!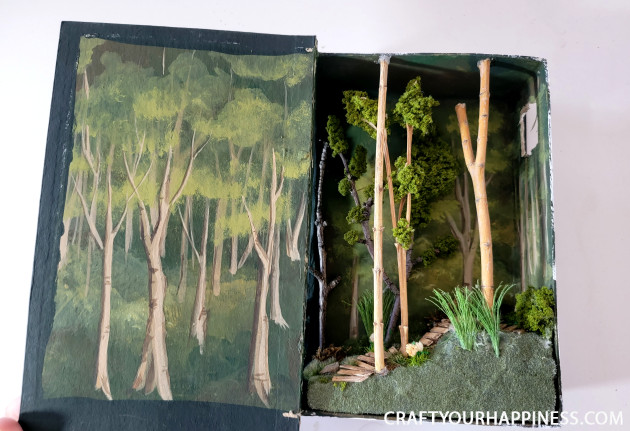 A hole was cut to allow for the insertion of an warm LED light.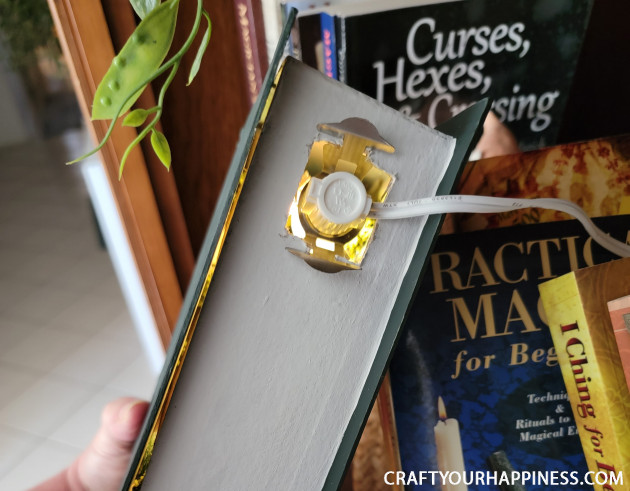 Make sure to use a low-wattage preferably LED light, with a cord switch, that does not get hot.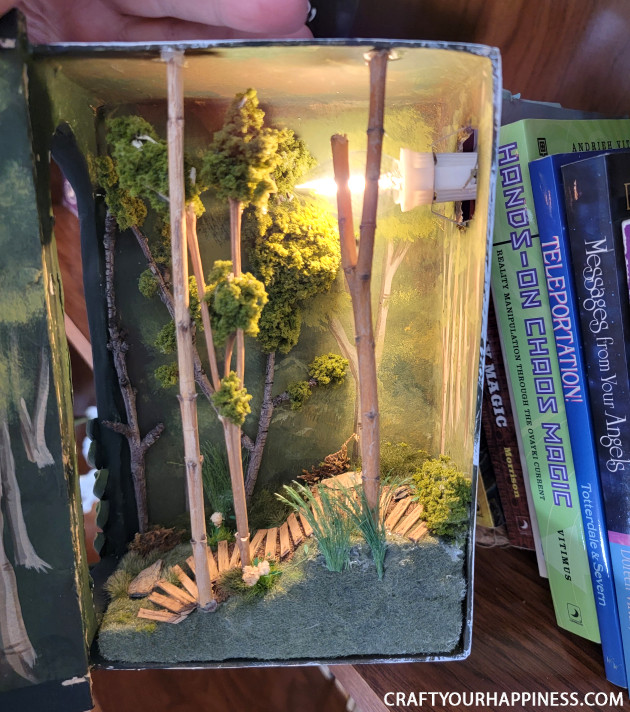 Most items were hot glued in. Floral foam was carved and used to fill the base.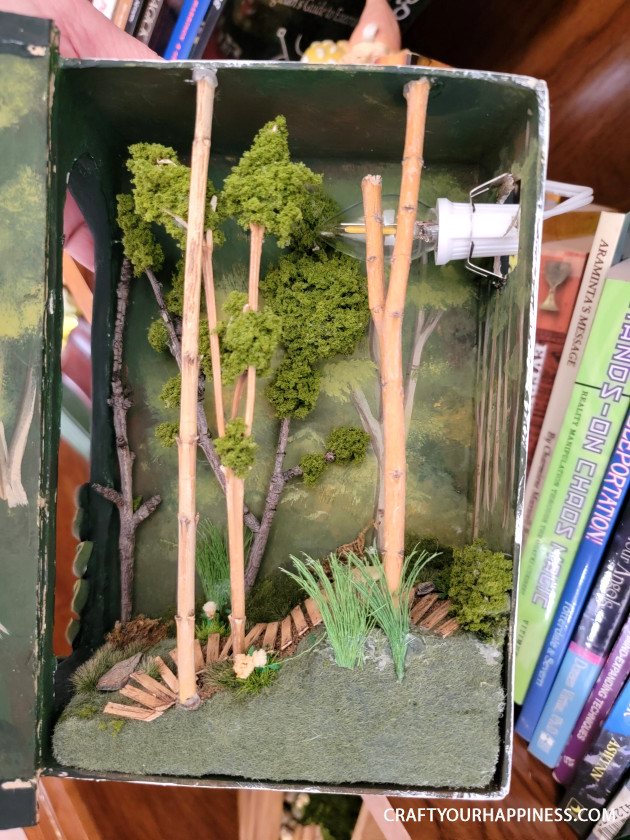 It fit right into my aesthetics!