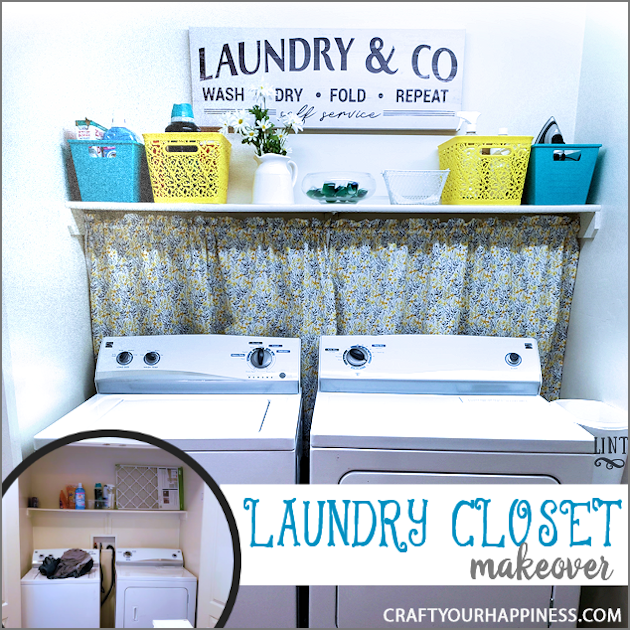 Doing laundry isn't most people's favorite thing to do which makes it Doing laundry isn't most people's favorite job. Having the area beautified can make it a more pleasant experience. Check out our bright small closet laundry room makeover! extremely important to make that place as lovely and inviting as possible. Our current rental home has more of a laundry closet. And I needed it to be as beautiful as possible when we opened the doors. Most of the items were purchased at various places as inexpensively as possible. Some things I already had.  So check out our small closet laundry room makeover and hopefully get inspired!
Looking for more laundry room ideas? Check out how we turned a large laundry room into a closet/laundry room. For real!
Easy Room Divider for a Gorgeous Global Library Laundry Room Combo!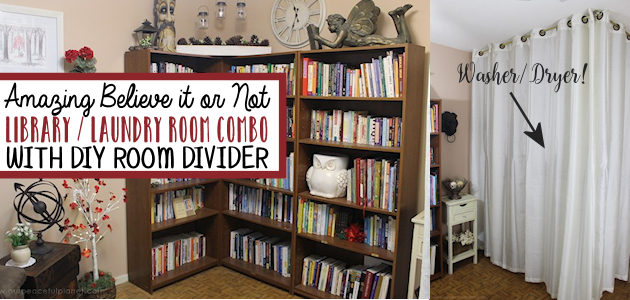 SUPPLIES
Our laundry closet.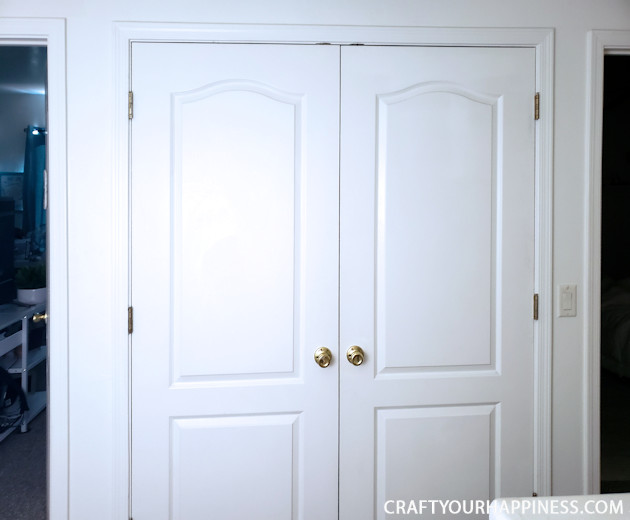 This is what it looked like when we moved in.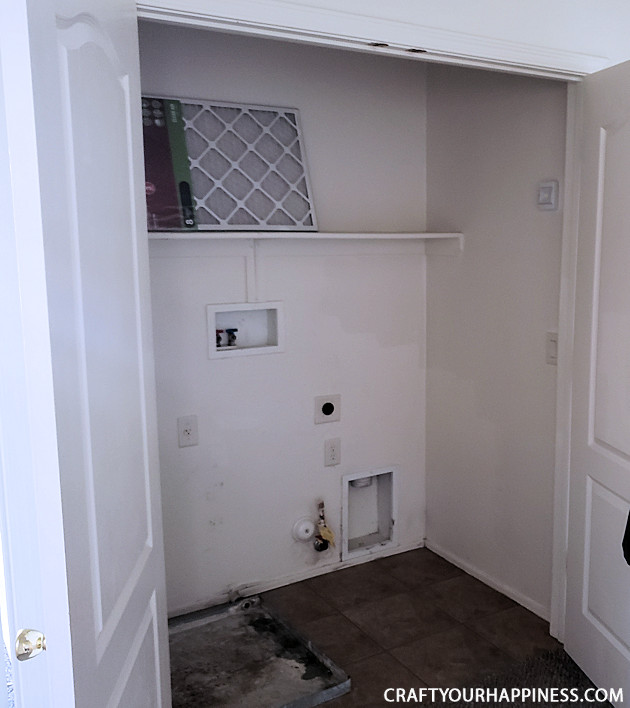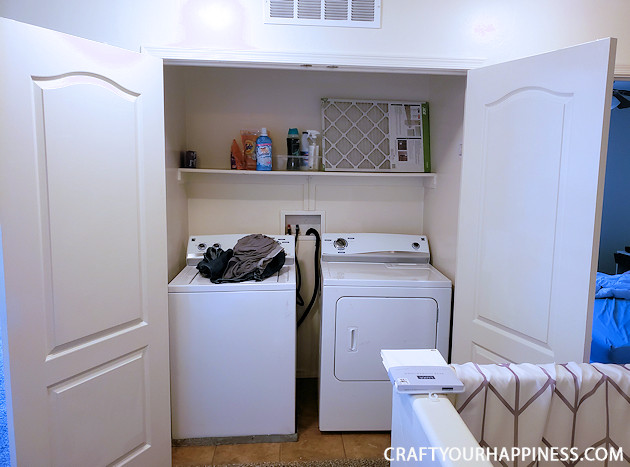 the closet had no light in and of itself so we purchased a long bright LED light. It was chargeable by USB and the charging cable came with a switch on it. It can also be activated by motion. I wanted to keep it plugged in so mounted the switch with a Command Strip inside the the door frame then ran an extension cord to the plug outlet behind the washer and dryer.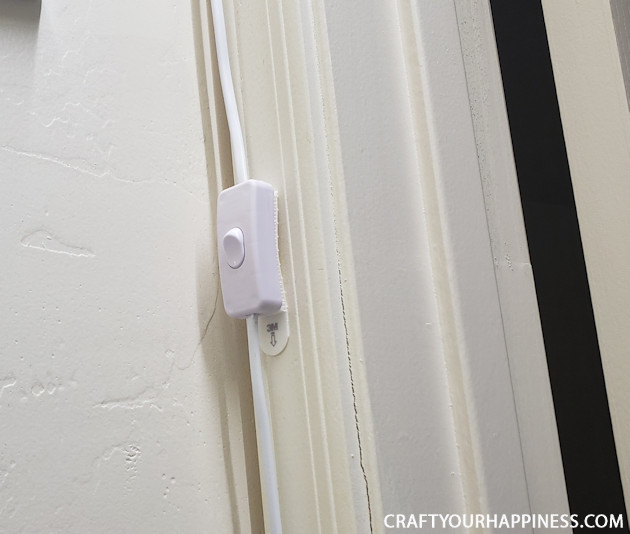 This is the light mounted above the double door frame.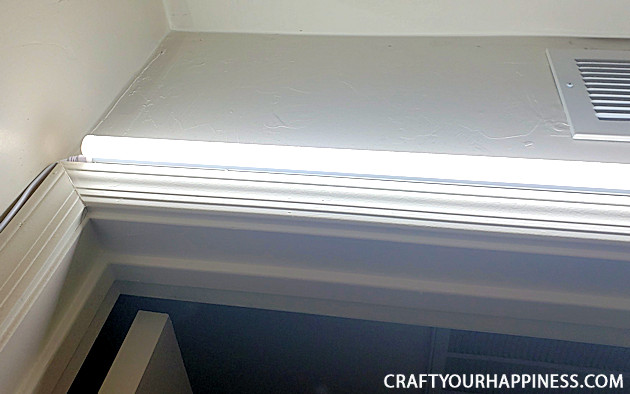 The washing machine hoses were in plain view. In order to cover them I decided to make some quick curtains. First I got a spring-type extention rod.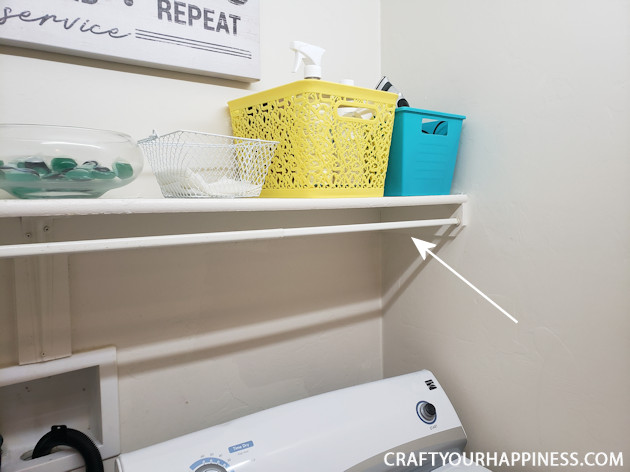 Then I purchased a yard of material that matched my theme.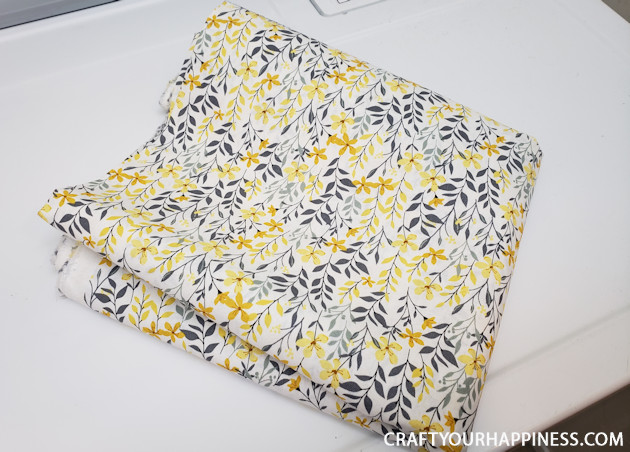 I pressed the top before sewing to make a rod pocket.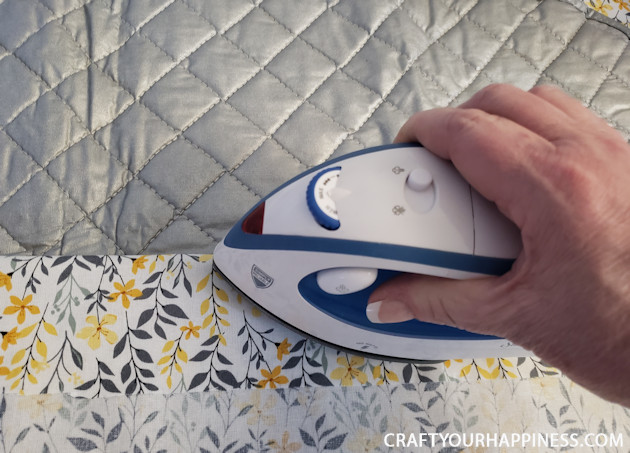 Then did a quick seam. I have to admit I didn't bother hemming them as the bottom was not going to show.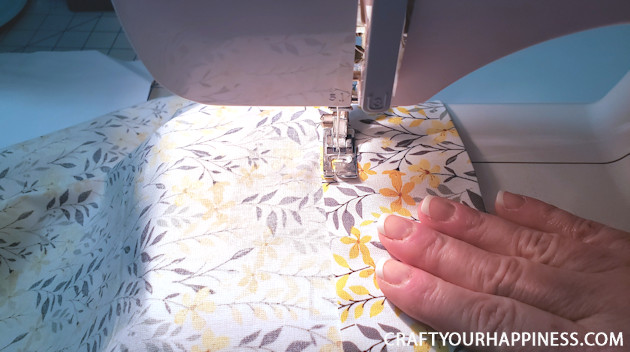 Once completed I fed the curtains onto the rod and put it in place.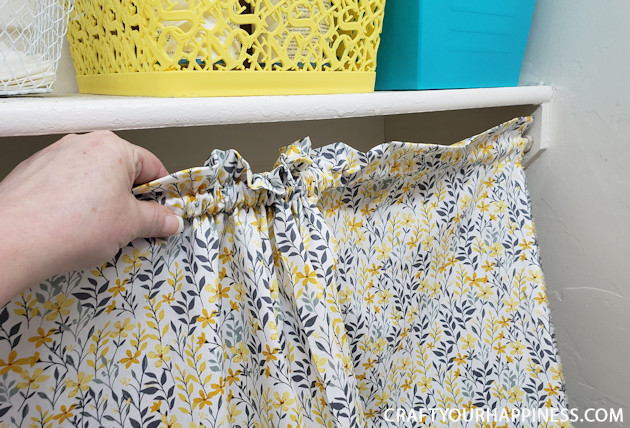 The back wall and hoses were covered beautifully!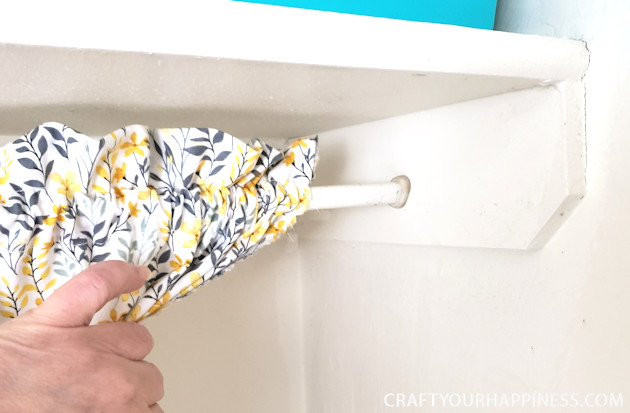 I was lucky enough to have a lot of containers for storing laundry items. The only purchase I made was the bowl to fill with Tide Pods. I found the laundry sign as the local Ross store.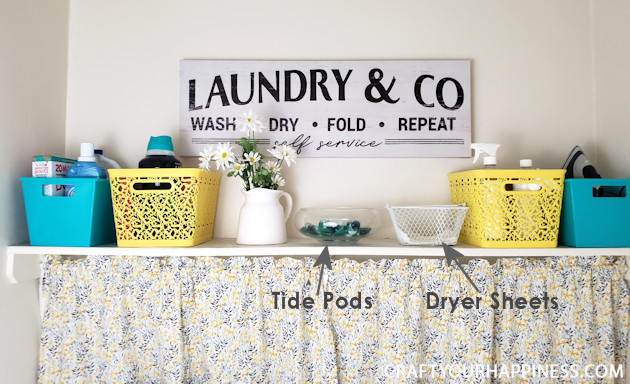 I used a wire basket to hold dryer sheets.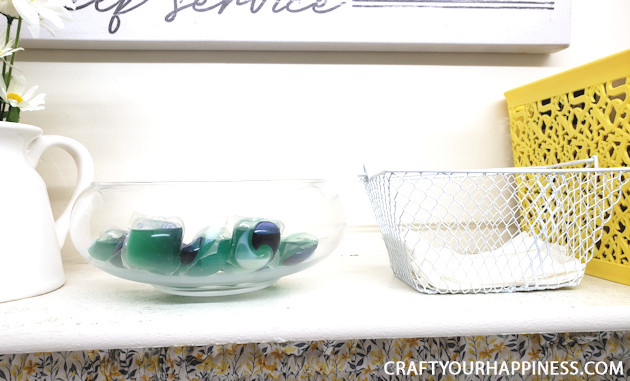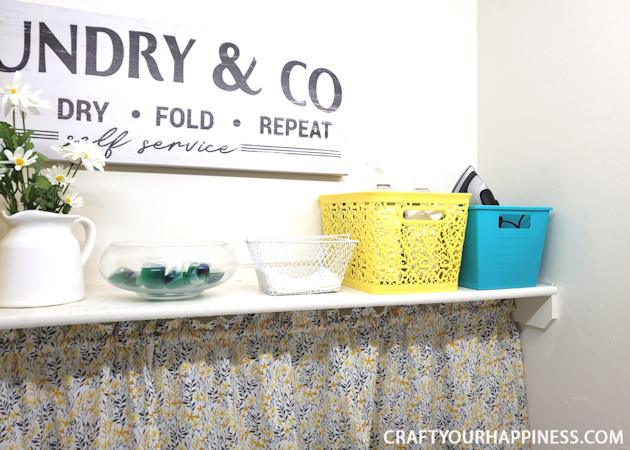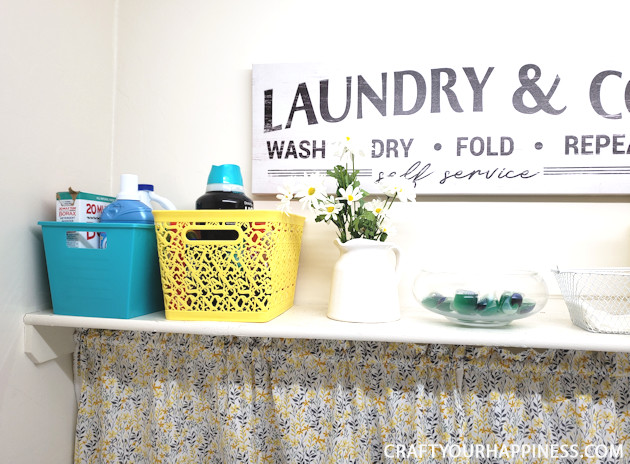 I used a small wastebasket on the right for lint. You can also buy cute lint bins.