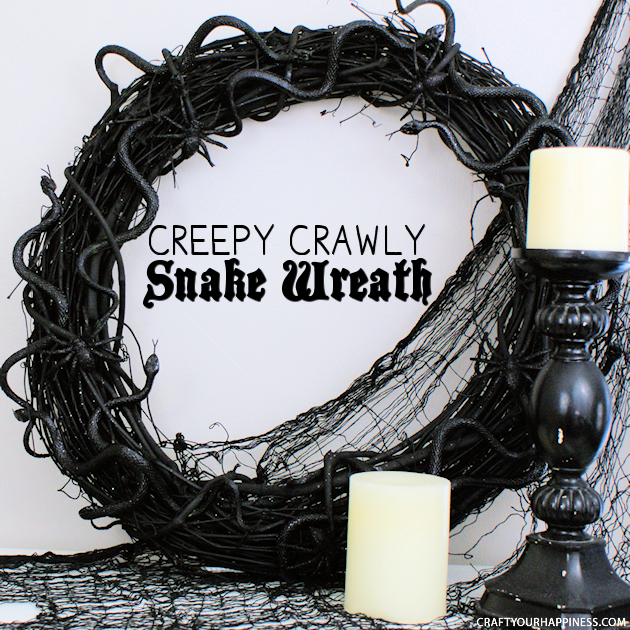 Make this creepy crawly DIY Halloween wreath to "frighten" up your front door! It only takes about 30 minutes to whip one up. We went with a "spiders and snakes" theme but you can stick on any kind of bugs you want. You can even use it as a accessory for a small table as we did. And if you're looking for more quick ideas, check out our Eye Popping Popcorn  Balls or our ready to Print & Cut Dangling Ghost Halloween Decorations.  We've got lots more ideas listed in our menu under Occasions/Halloween!
DIY Halloween Wreath Supplies

Instructions

Gather your supplies.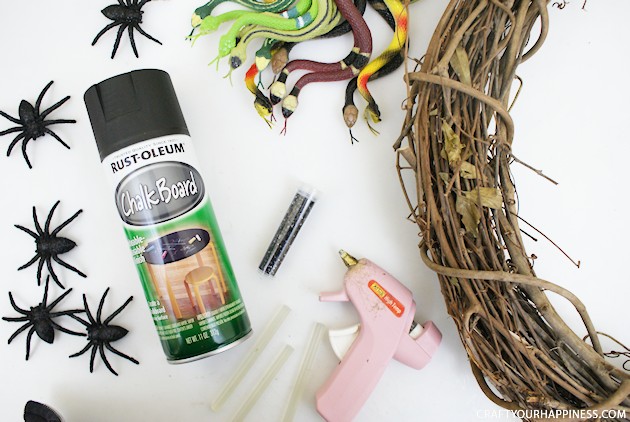 Weave the snakes where you would like them around the wreath. THEN glue them.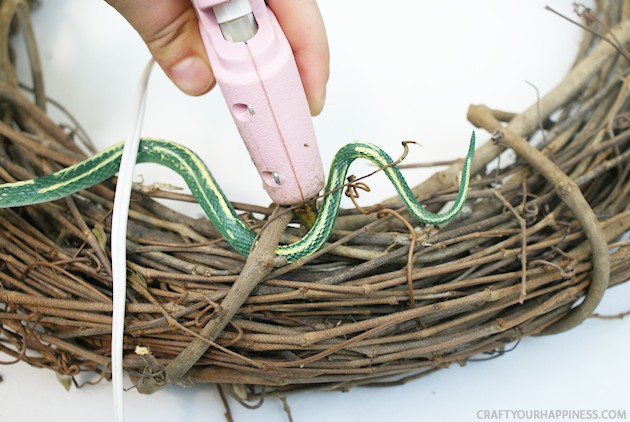 If possible get a nice glob of glue on the backs. Glue heads or tails down if needed.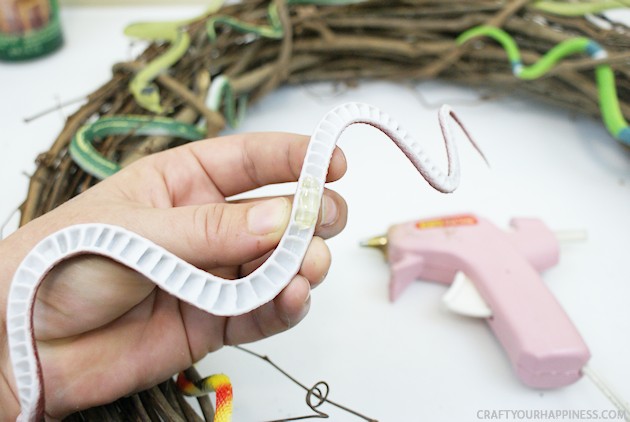 Once your snakes are in place, grab your spiders or other bugs.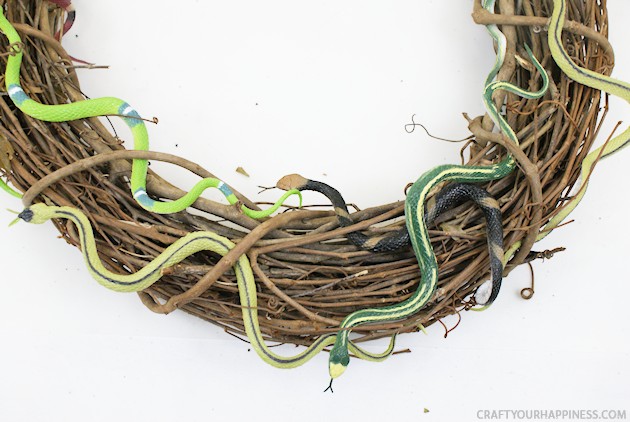 Glue them around the wreath.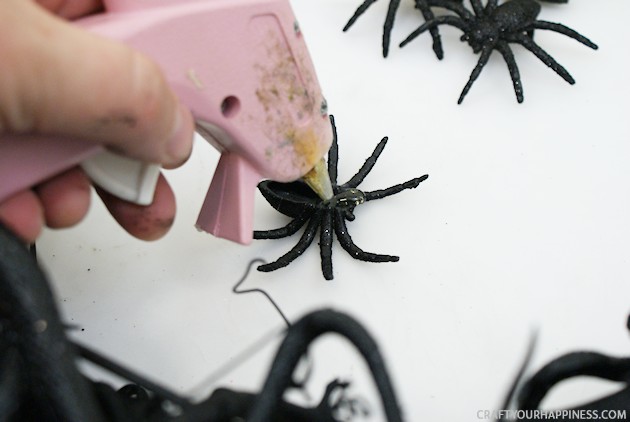 Spray paint the wreath with the creepy crawly's on it black.  IMPORTANT: We sprinkled the glitter on before the paint dried.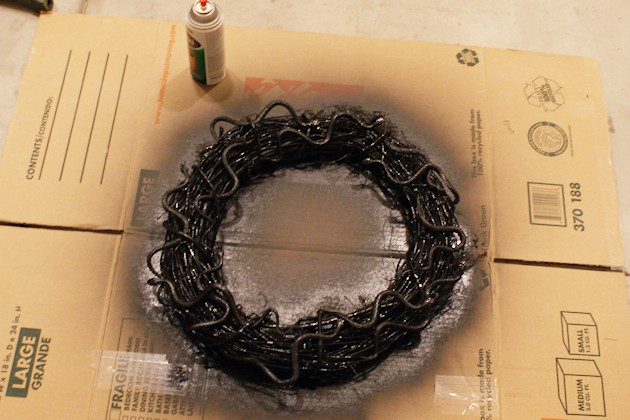 Your DIY Halloween wreath is ready for hanging!