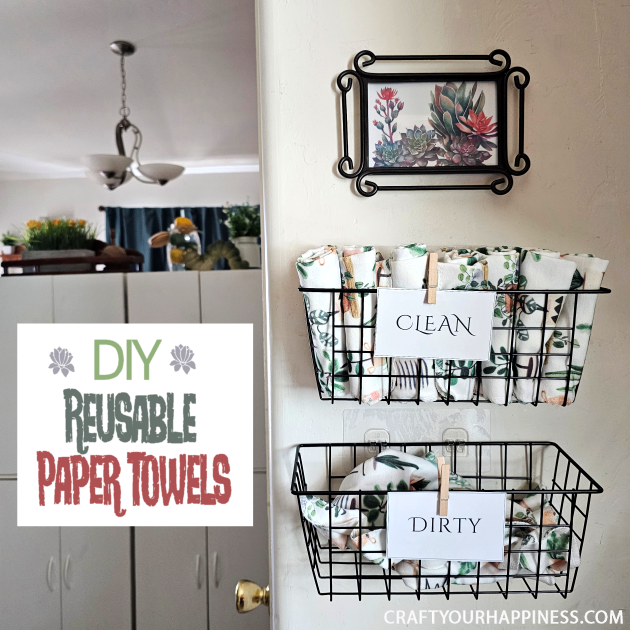 Save grundles of money by making your own easy no-sew reusable paper towels for less than $5! If you spend money on paper towels and are looking for a way to not only be more earth-friendly and help your budget, using reusable paper towels are the way to go. For Mother's Day my daughter gave me a set of reusable paper towels complete with containers to hold them. I realized it would be super easy to make them yourself so with a few dollars I did just that. I'll show both versions below but you can customize these to match any decor! Plus no sewing is needed!
Supplies (Make Your Own)
Kitchen dishcloths of choice (Find the right fabric. Patterns do not show stains the best.  I personally do not like terry. You want absorbable and strong.)
Baskets of choice that can be hung  This link is a pricy version. We used white ones from the Dollar store!
Mini wall hooks (we used this type in white as we had that already)
Mini Clothes pins (optional for the labels)
Printable Clean Dirty labels (Free download below)
Supplies (To Purchase the One Shown
Mini Clothes pins (optional for the labels)
Printable Clean Dirty labels (Free download below)
Free PDF Labels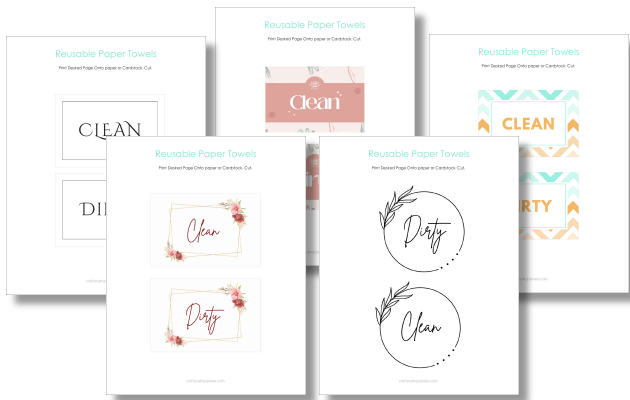 Instructions
I received this set of ready-made reusable paper towels from my daughter. (This set is linked under supplies above for those who don't mind spending money for them)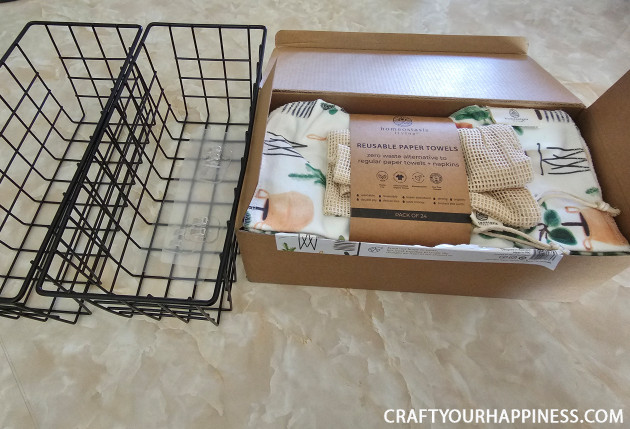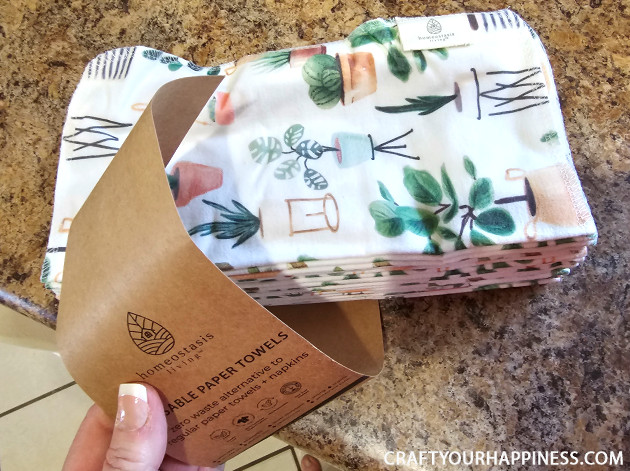 This is what I used to make my own reusable paper towels. The total cost less than $5 as I had everything except the waffle dishcloths.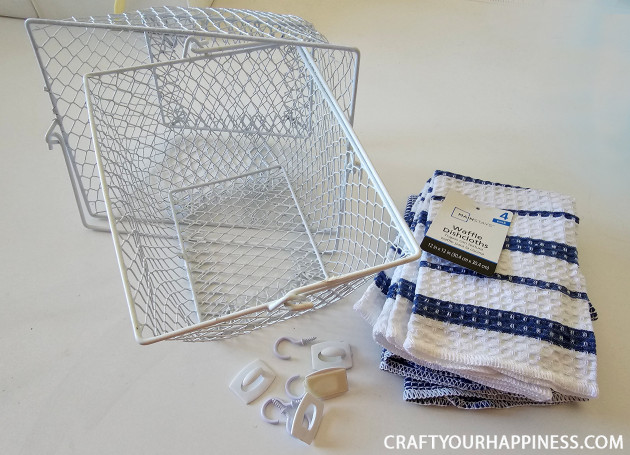 I choose a spot in my kitchen for the set I was given.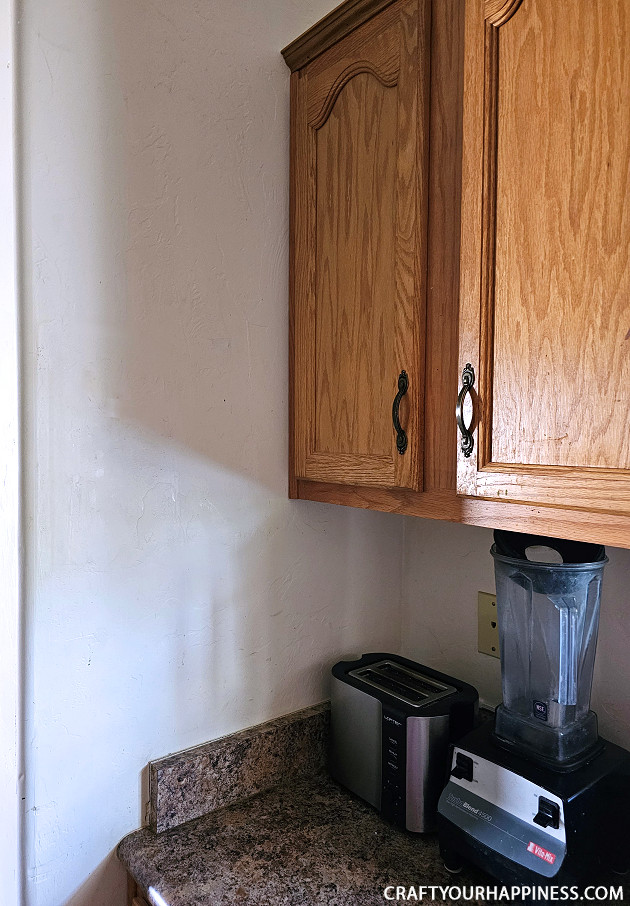 The baskets came with plastic hooks to adhere them to the wall.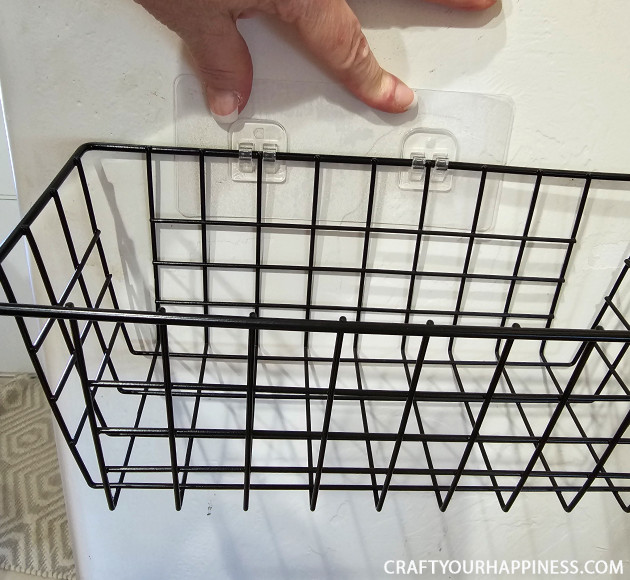 I printed out the labels I wanted (optional) and cut them out.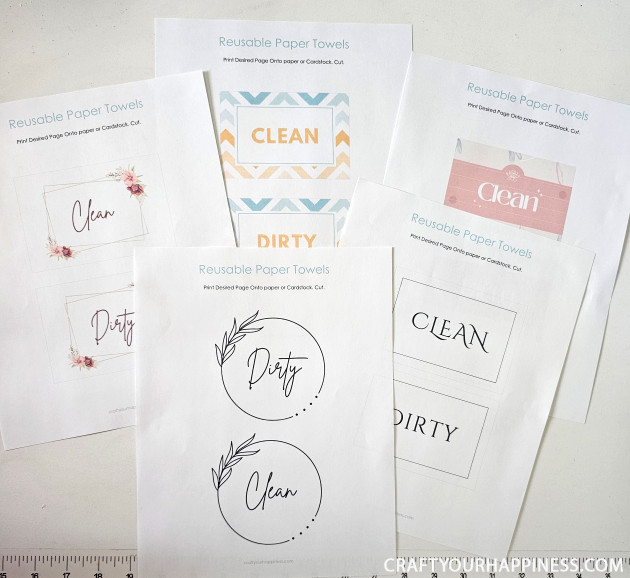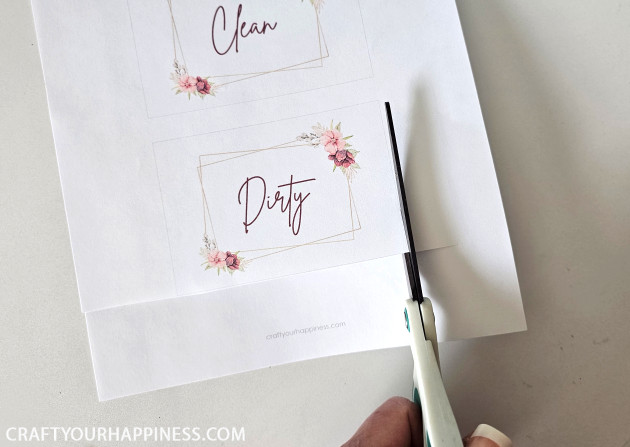 After looking at the labels I decided to go with the black and white for these baskets.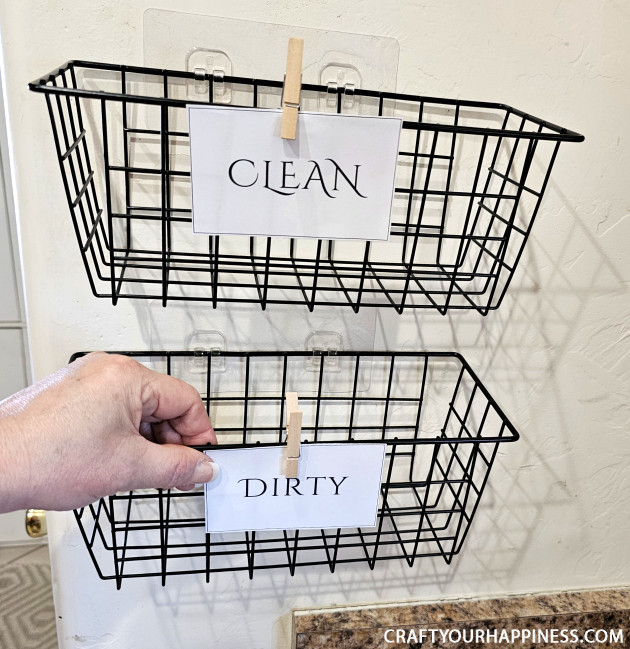 I printed a lovely matching art piece to go over the baskets.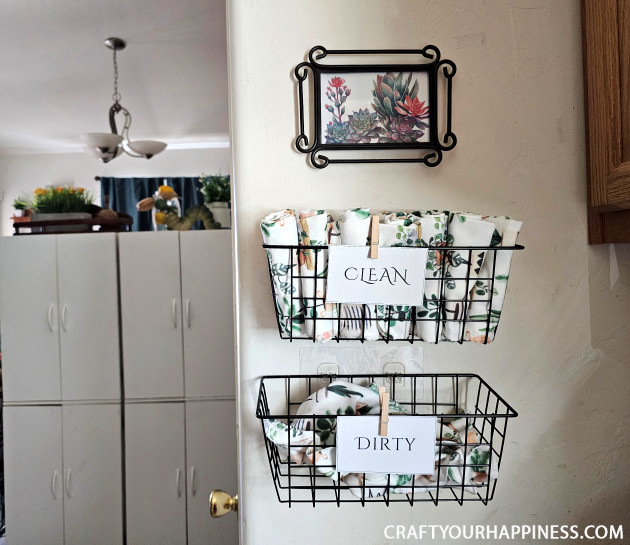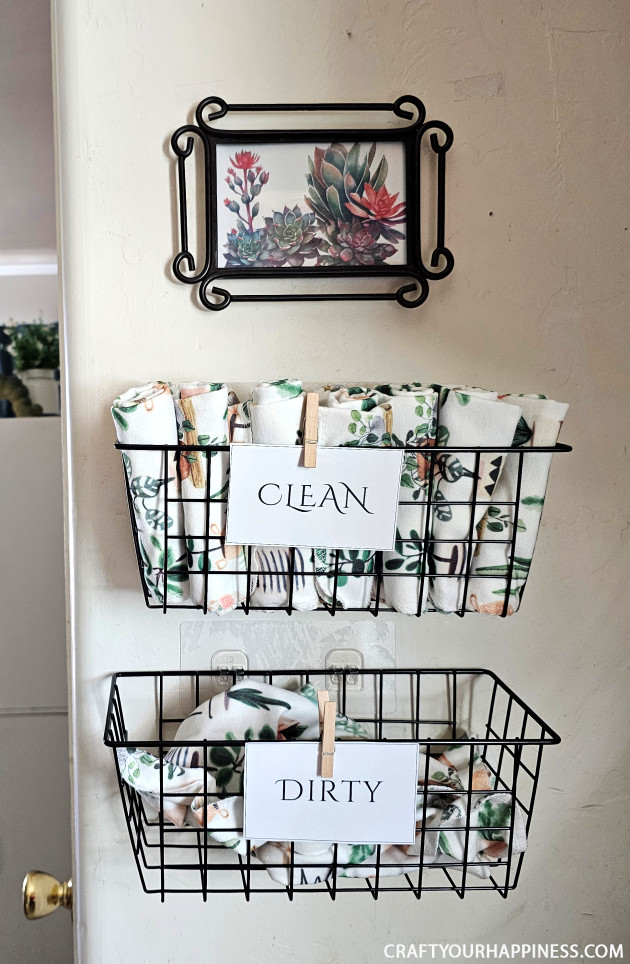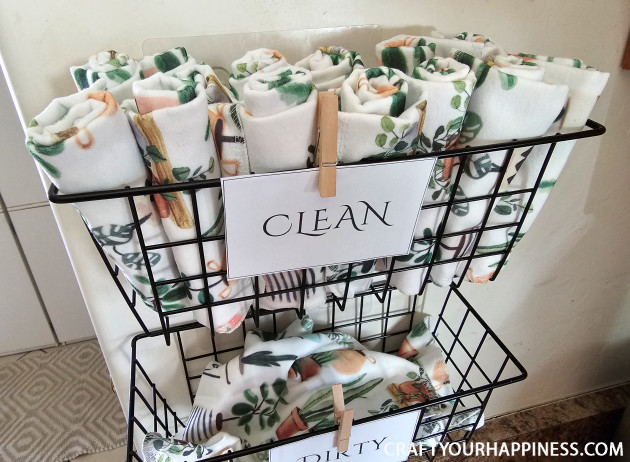 Next, I found a place to put my DIY Reusable Paper towels. As the baskets I had were smaller I decided to put them on the front of our refrigerator using Command hooks I also already had.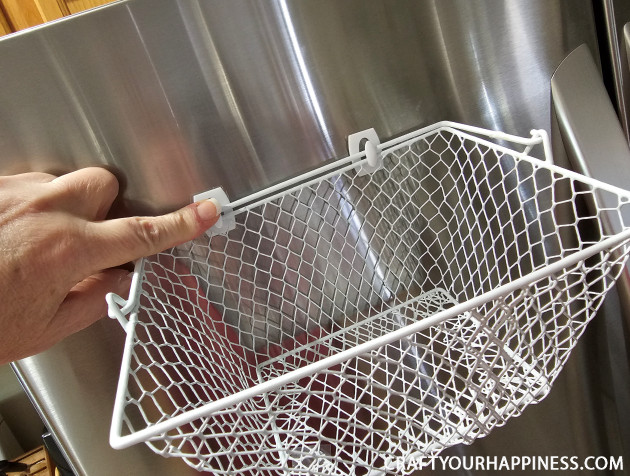 I chose another set of labels and clipped them on using white mini clothespins.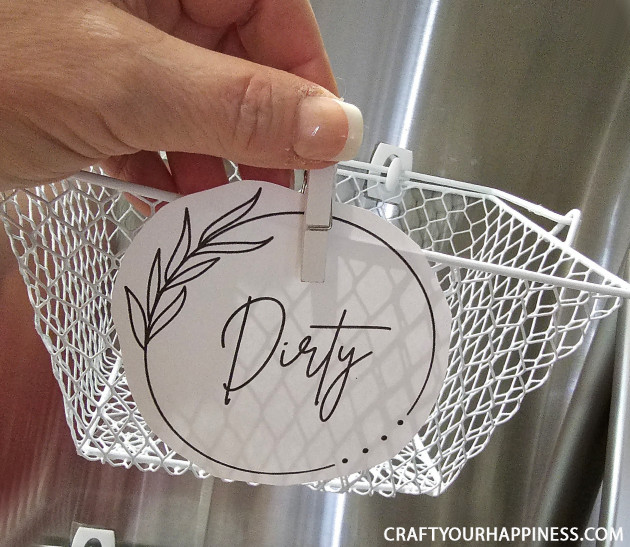 Done!