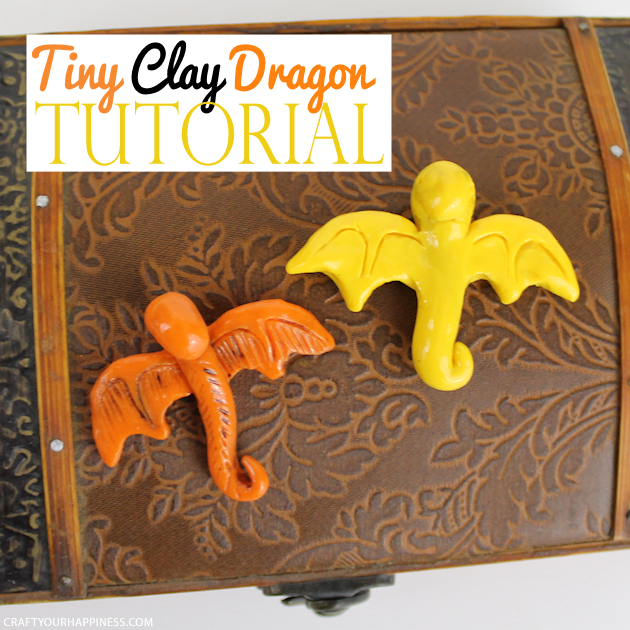 I admit it. I have a thing for dragons. Which is why if you do a search on this site for the word "dragon" you're gonna find things like   How to the
Dragon craft How to Make Dragon Eyes
and our other
3D Wall Dragon Craft
or what is one of our most popular posts our
How to Make a Dragon Egg
. So yeah… dragon lover here. So here's a  clay dragon  to add to the selection. It's super easy to make!
Clay Dragon Supplies

Instructions

Roll some clay into three balls.  The size depends on the size you want your dragon to be.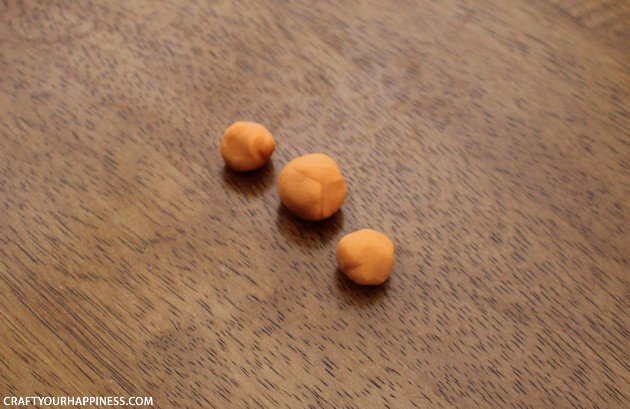 Roll the middle one out in the shape shown. We made ours the size of a toothpick.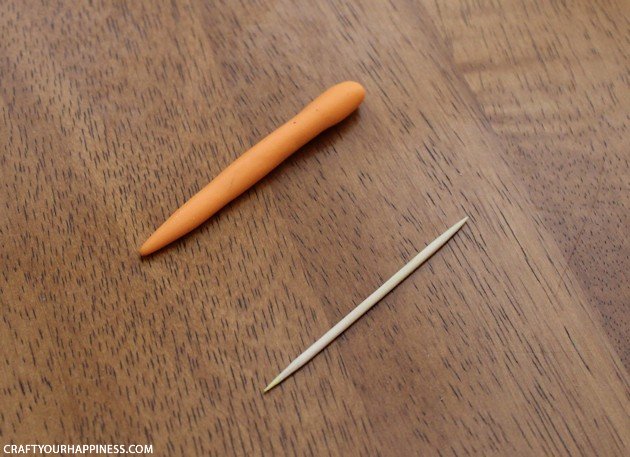 Curve the ends as shown for the head and tail.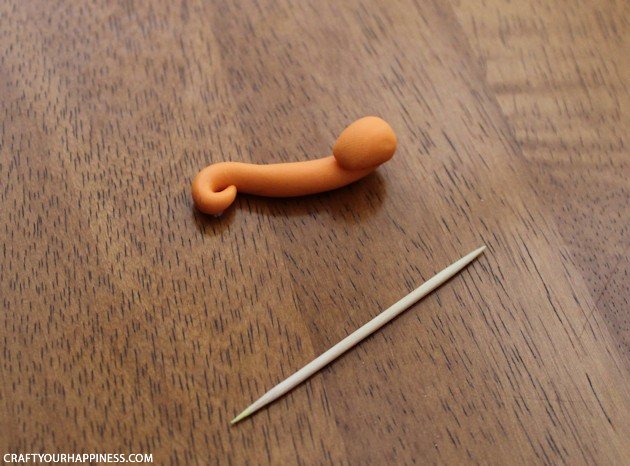 Make the wings out of the other two balls. You can match one to the other.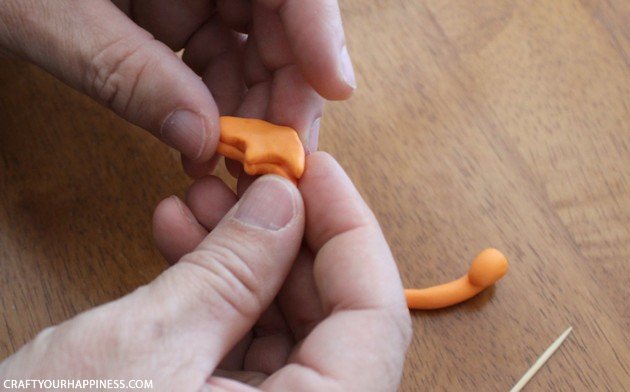 Feel free to make yours a different shape.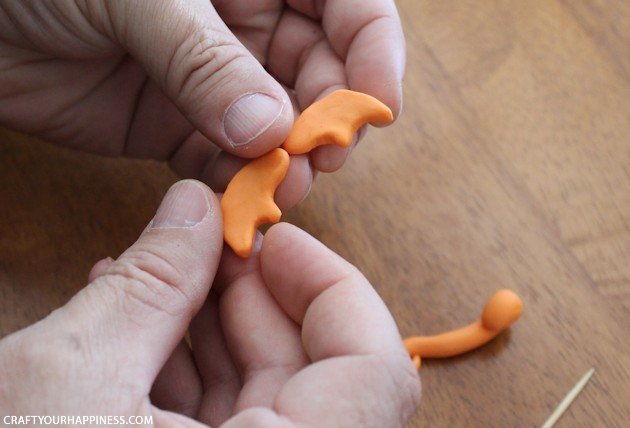 You now have two wings and a body piece.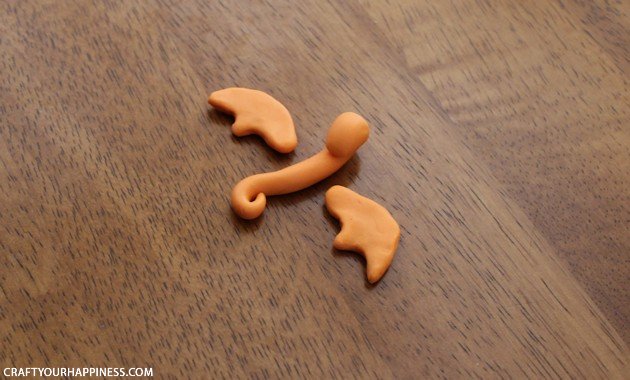 Take the wings and carefully mold  them together in the middle.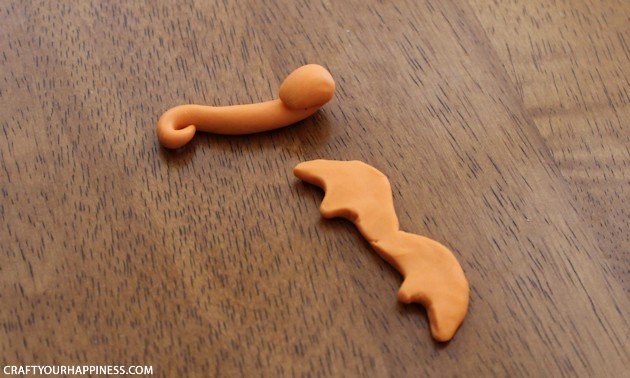 Using a toothpick or any other sharp pointed small instrument, make designs in the wings.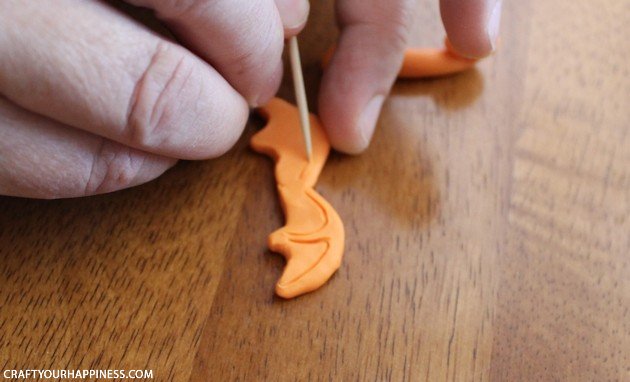 The steps after this show making designs on the dragon before putting the wings on. We found that its better to attach the wings and then add the designs. Carefully place the wings on the back of  the body and press the clay outward so that it bends into the body and attaches well. Try not to smush the dragon while doing this!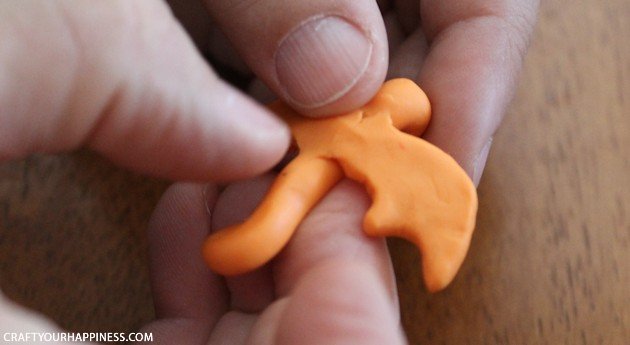 Add as little or as much as desired.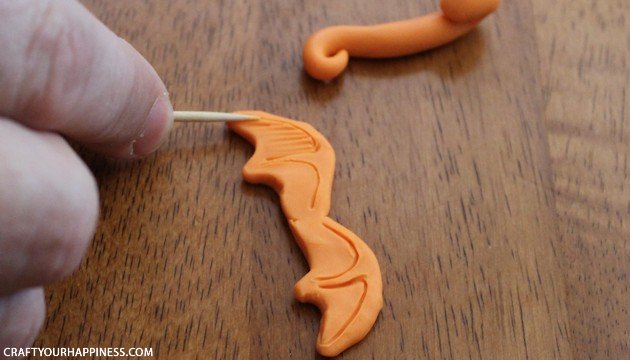 Make some on the body if desired.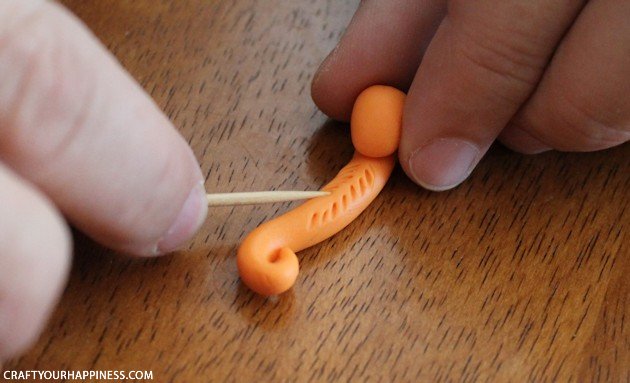 The dragon is now ready for baking.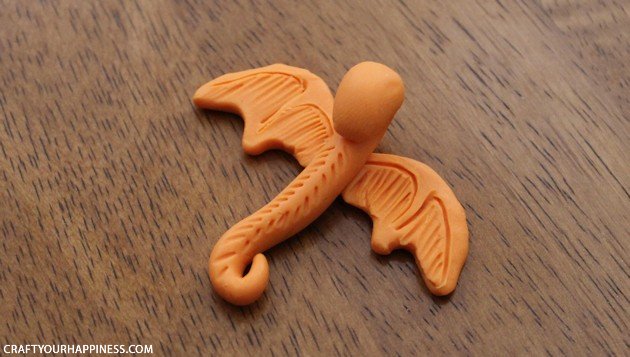 Place your dragon in a 275 degree oven. 15 minutes for every 1/4″ depth of clay. We baked ours about 30 minutes due to the head.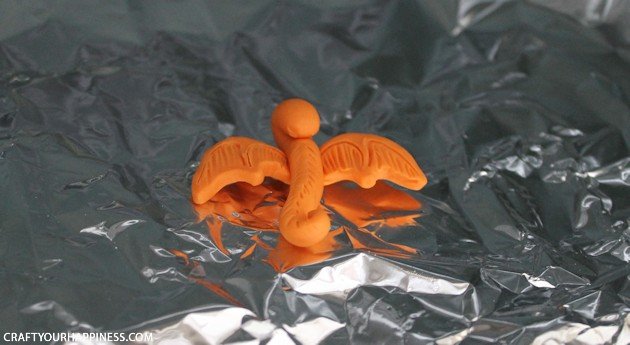 To give it some depth you can add stain to it. We just brushed on some watered down brown paint.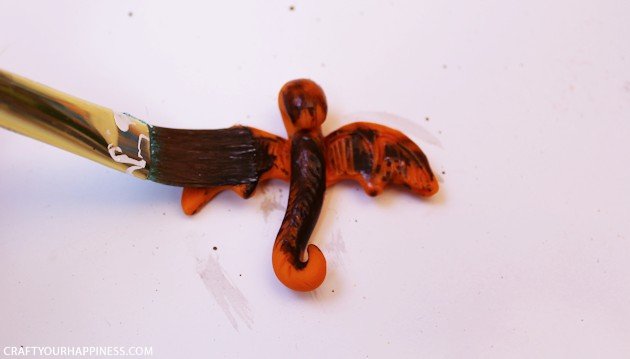 Then we rubbed off the brown paint.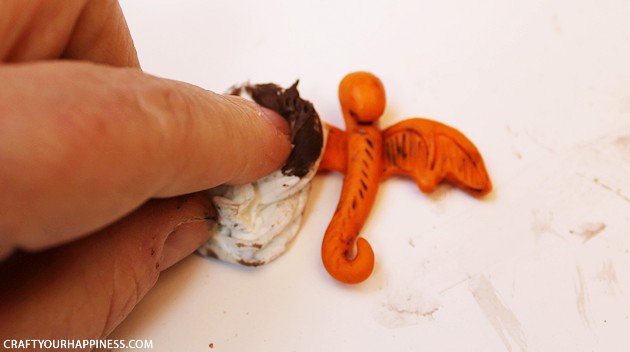 After it was dry, we added a coat of clear gloss. Any type will work!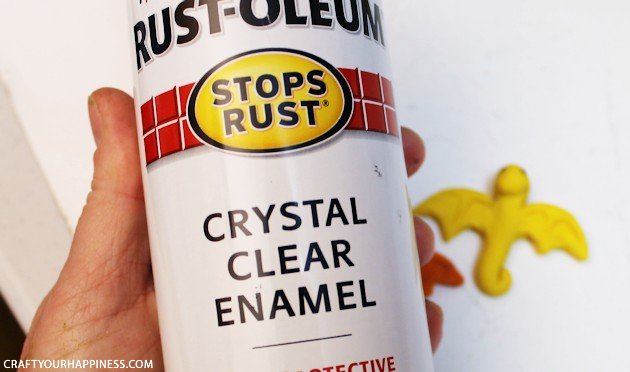 A clay dragon makes a great necklace, pin or other jewelry item. Be creative!