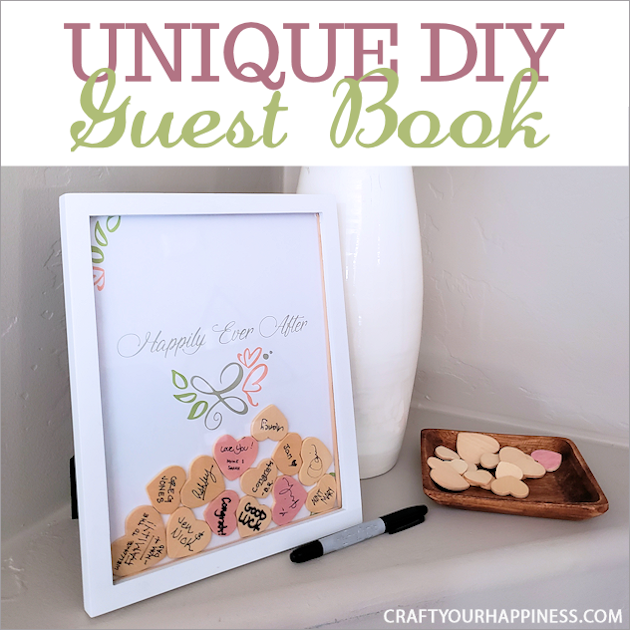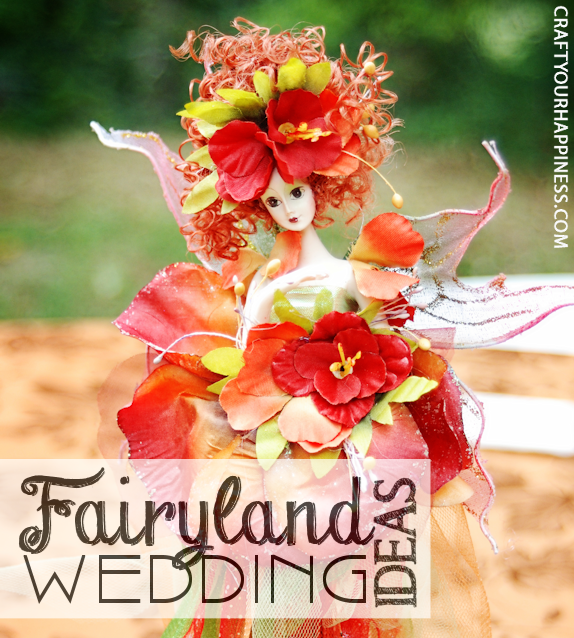 Planning a wedding is tough because you're basically taking on two tasks at once. You have to plan out the ceremony, but then you have to act like a party planner in organising the reception.  When my daughter got married she chose to do a Fairy Wedding on our property which was amazing and unique.  Make sure to take a peek at it.  Here are a few other ideas that are going to wow your guests including a unique guest book tutorial!

DIY Guest Book
This little unique guest book  is a craft is inexpensive and gives the couple a special gift to hang on their wall.  We used the tools we had on hand to cut the slot out of the frame but feel free to use another method that works for you. 
Supplies
8×10 WOOD frame Needs to have a basic square edged frame to cut the slot out of.
Wood hearts you choose size depending on how many guests you have and the size of the frame.
Fine point sharpie markers You can use one color or a variety
Dremel or something to cut the frame gap with
Mod Podge or similar clear coating for wood hearts.
Free Download Frame Graphic
You can create your own graphic if desired or use our free download below.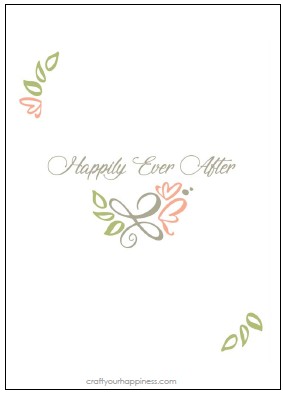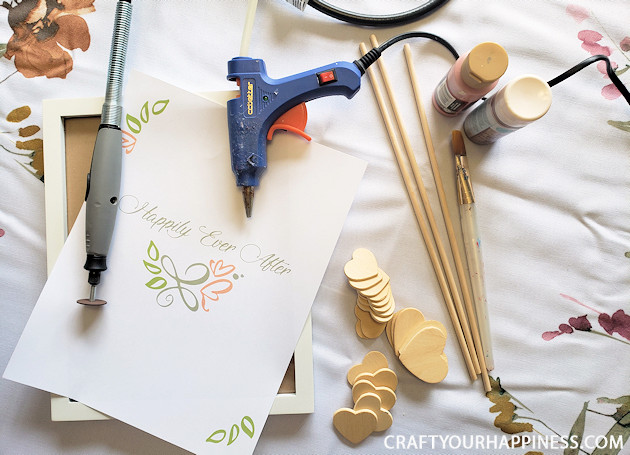 Remove the back and glass from the frame.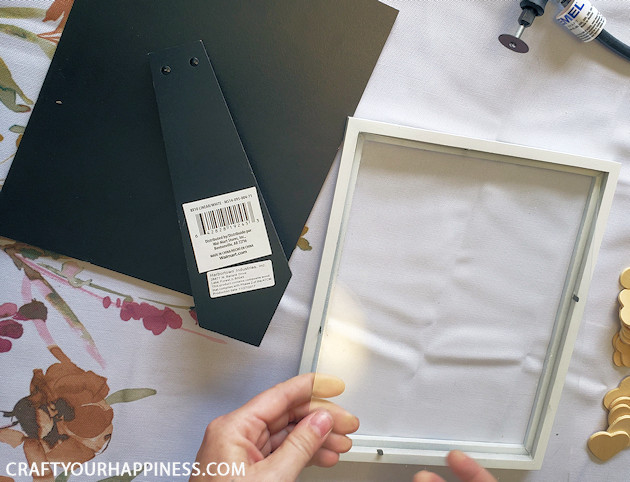 Mark with a pencil where you will cut out the slot to drop in the wood hearts. Adjust it depending on the size of the hears you choose to use.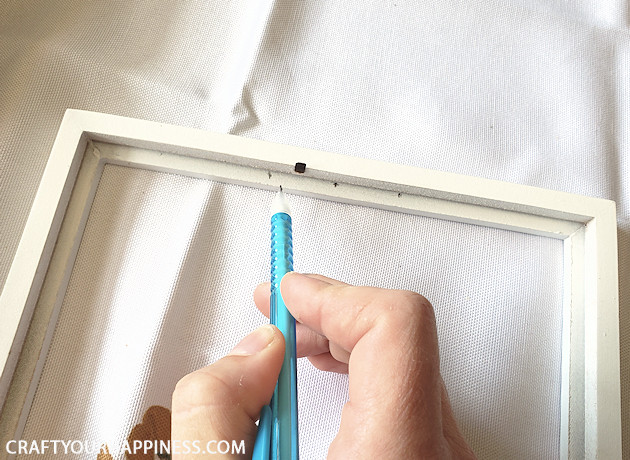 There are a variety of ways to cut out the slot depending on the tools you have. We used a dremel cutting disc along with a hand saw.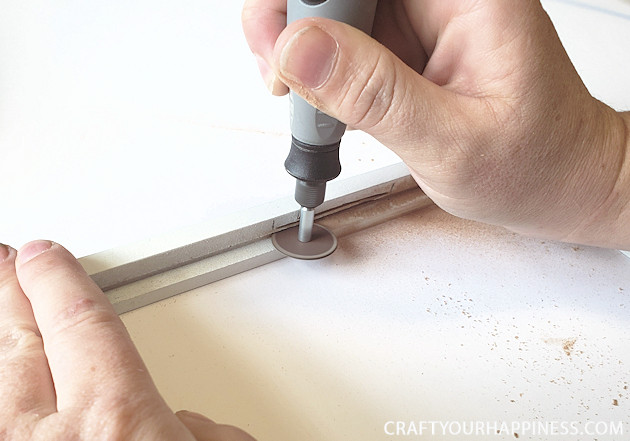 What you're going for is a slot similar to what would be in a piggy bank.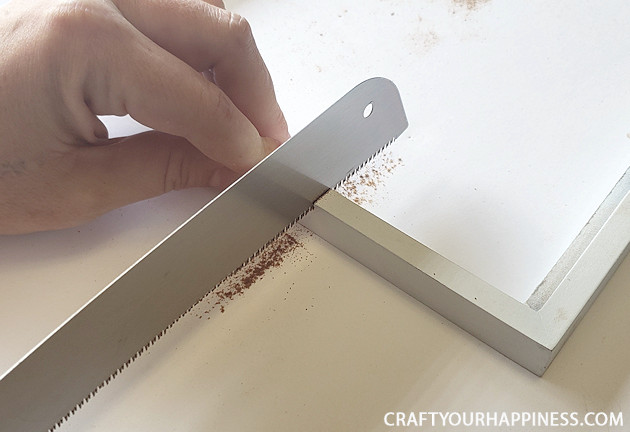 The slot can be open at the back side of the frame as shown.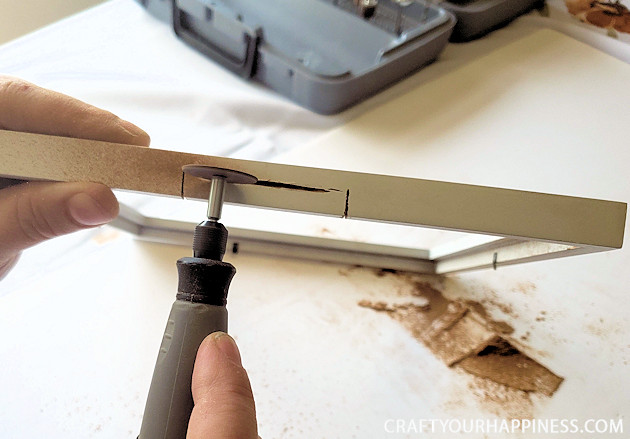 Depending on the tool you can make this look much more even and even sand and paint if needed.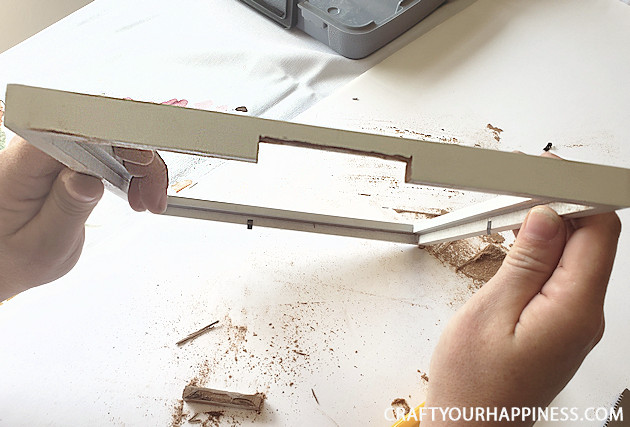 Measure your 3/16 dowels to fit on THREE sides of the frame.  Do not place a dowel on the top that has the slot in it.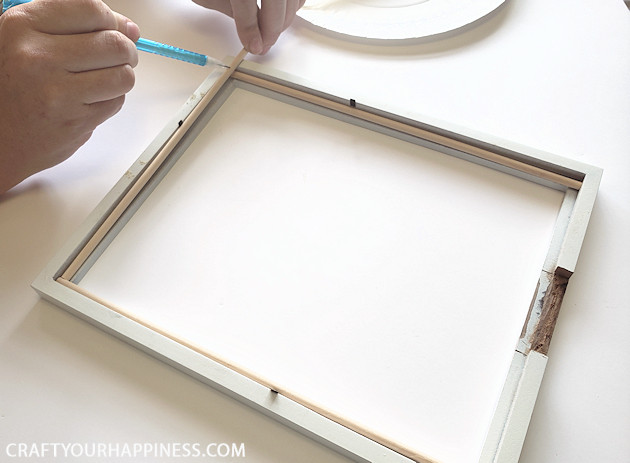 Place a FINE line of hot glue around all the edges. This needs done quickly so the glue does not dry before you add the glass back in.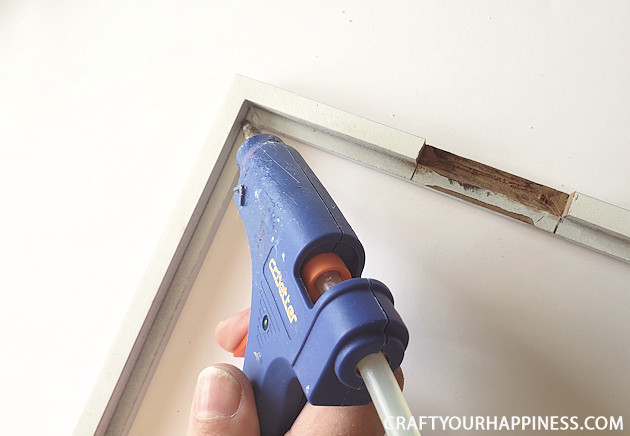 Set your glass in.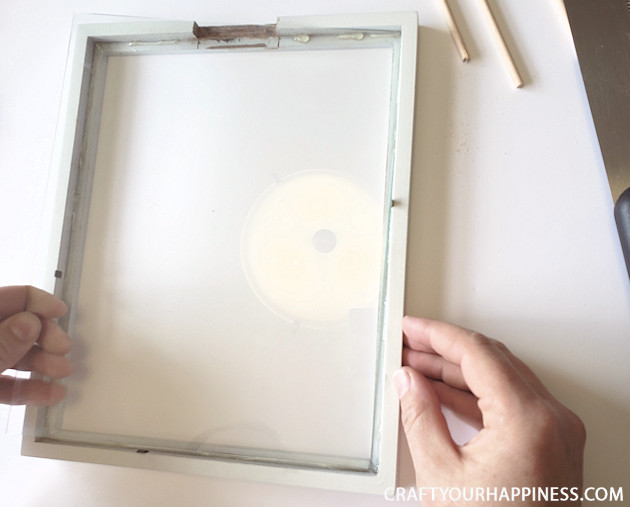 Next you will add the dowels you measured and cut. Add another THIN line of hot glue on THREE sides of the frame NOT including the top.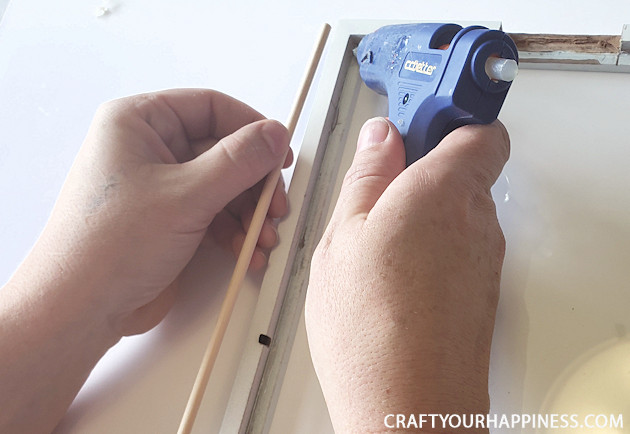 Add the pre cut dowels. These allow the back frame piece to be placed on leaving a gap between it and the glass for holding the wood hearts.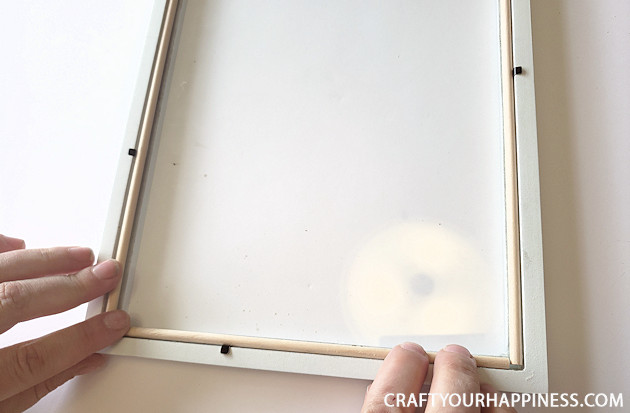 Download and print the frame insert and but it to fit the back cardboard piece.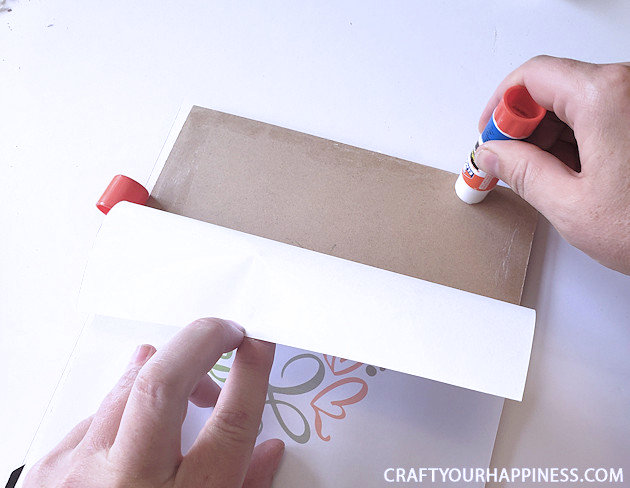 Place another THIN LINE of hot glue on the top of the THREE dowels.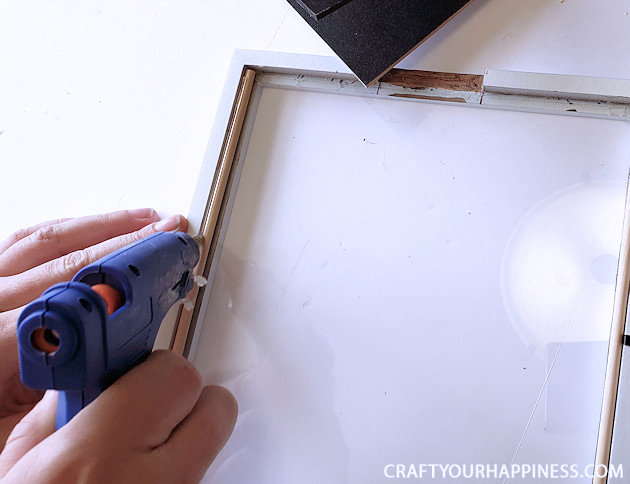 Carefully set the back cardboard frame back into place. It will stick above the edges of the frame just a small bit which is fine.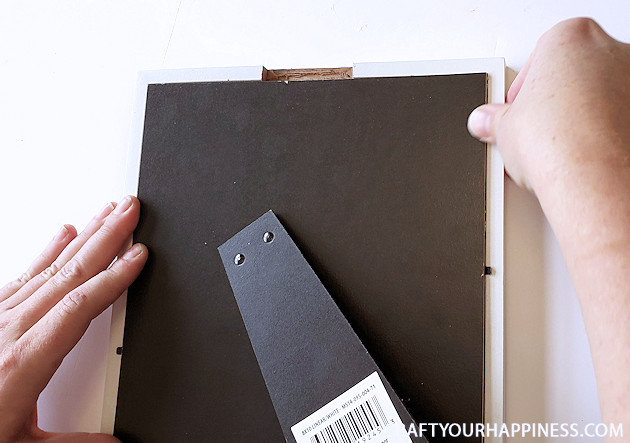 Paint your wood hearts if desired. You can mix or match or just keep them wood grained. TIP: Coating them with Mod Podge of some gloss coating will allow them to be written on easier. Marker can bleed into the raw wood so this can help.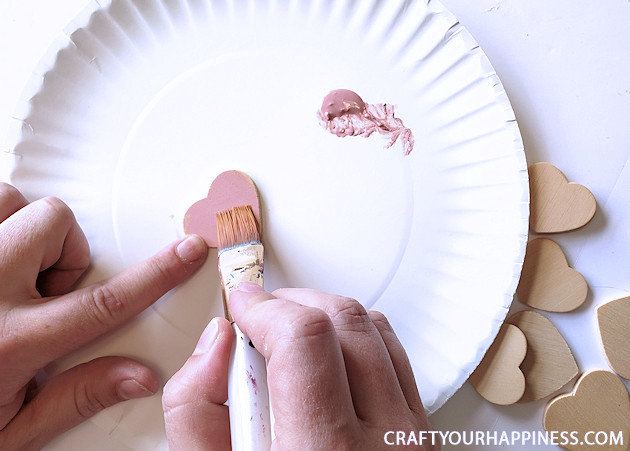 Its now read to use!  Guests can write their names and drop their hearts into the slot.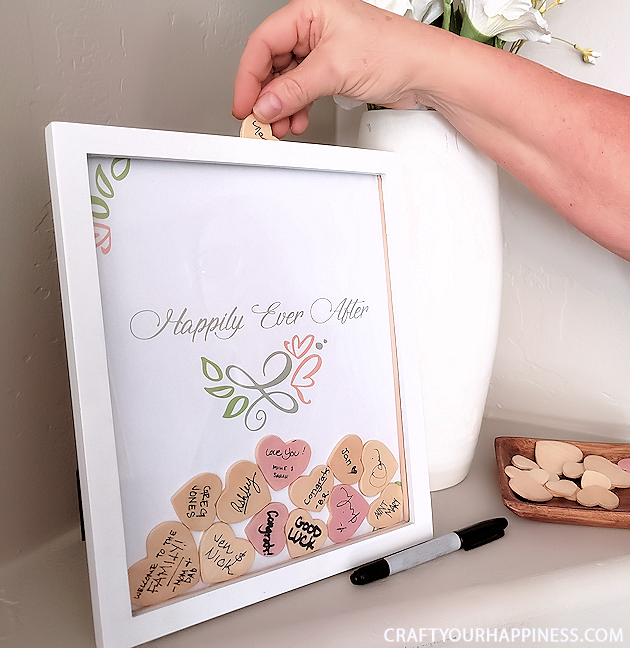 Karaoke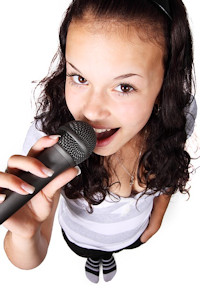 You need some musical entertainment at your wedding, but what if you take things a step further and get your guests involved? Karaoke is always a winner; people love getting up on stage and belting out some classic tunes – particularly when they're a few drinks deep! It's one of those things that you might need to do yourself, just to get the party started. After a couple of people have tried it out, you'll soon see a long queue for the karaoke booth. It gets people more involved in the wedding, and it will definitely cause a lot of laughs!

Photo Booth
What's the best way to remember a wedding for years to come? By having loads of fun photos to look back on! With photo booth hire, you give your guests a chance to take photos and get a little creative. Photo booths come with loads of props, and they're incredibly enjoyable. It's fun for all ages too; kids love them, but adults will have just as much enjoyment as well. People can print out strips of photos to take home, or you can leave a guestbook next to the booth where everyone can stick their photos and leave a little message. You can also easily do your own too. Check out our Simple DIY Photo Booth Props Printables.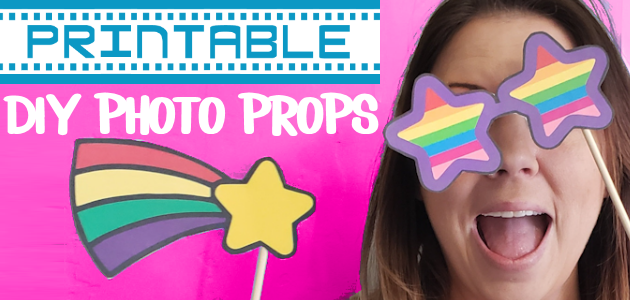 Sparklers!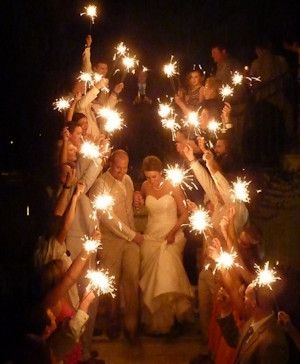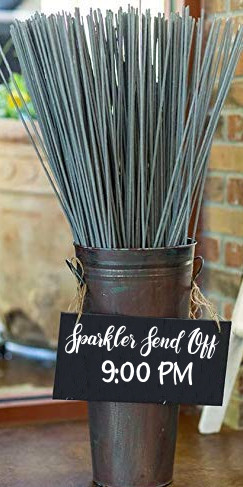 This is a fun magical addition to a wedding/reception. All you need is enough sparklers for each guest. Place them in a container of choice with a sign instructing them at the correct time to pick one, light it and send the couple off in style!  
Wedding receptions should be an entertaining experience. As the host, it's your job to make sure everyone has a smile on their faces and a laugh at their lips. Keep them intrigued and entertained by using any of these ideas. Each one serves a purpose, and you can always combine them to create the most incredible wedding reception ever.