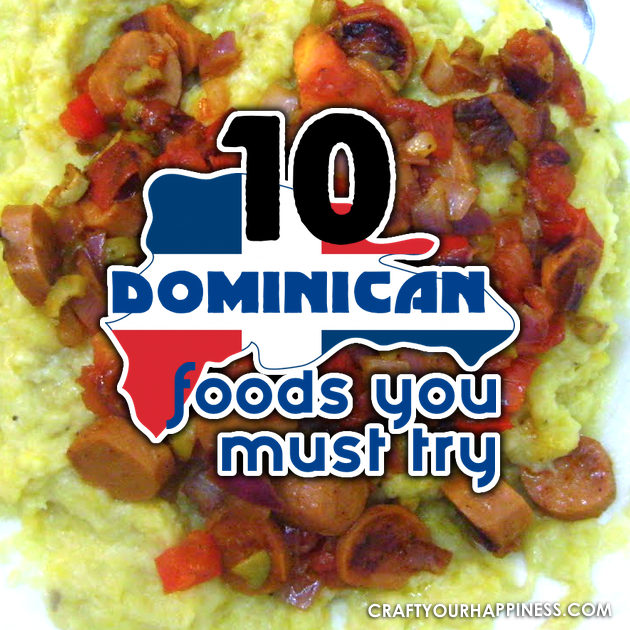 Wikimedia Commons
The Dominican Republic has always been proud of its cuisines, and they have every right to be so. If you ever visit the place and want to know more about its culture and history then start with its food. Dominican food has a very unique history and their variety of local dishes come from the influence of several cultures like the French, Asian, Caribbean, and African dishes, making their cuisines finger-licking good. These mingling, over time, have resulted in some delicious and healthy traditional Dominican foods that we are going to know more about below.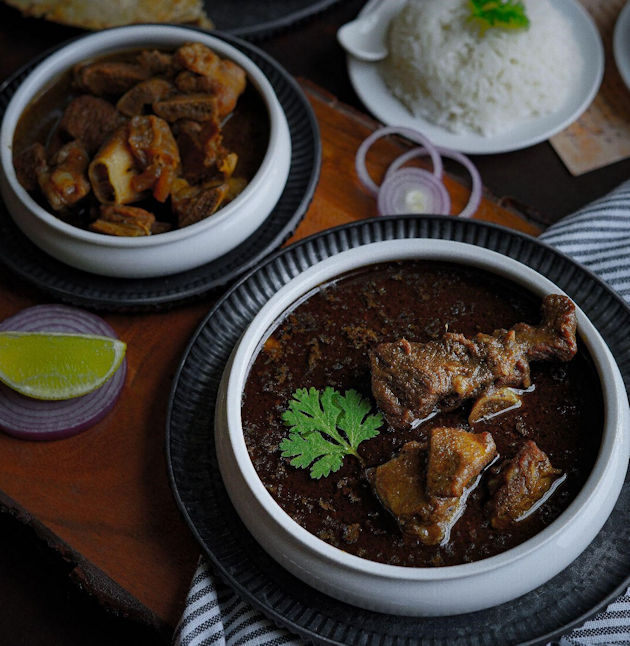 1. Sancocho
Sancocho is a saporous stew usually made with different types of meats and local vegetables. Beef, pork, chicken, mutton are commonly used along with yams, pumpkins, plantains, and some other greens, and roots available in the area. The dish goes best with a side of plain white rice and avocado. The array of herbs and spices like cilantro, cumin, garlic, and paprika adds an extra flavor to the dish,  a sauce made of onion and tomatoes is added on top while serving. The dish is a true treasure of the Dominican cuisine and is a must-have delicacy if you ever visit the place. There are other versions of this dish in many Latin American countries, but Dominican Sancocho sets itself apart from the rest with its thick broth and assorted seasonings.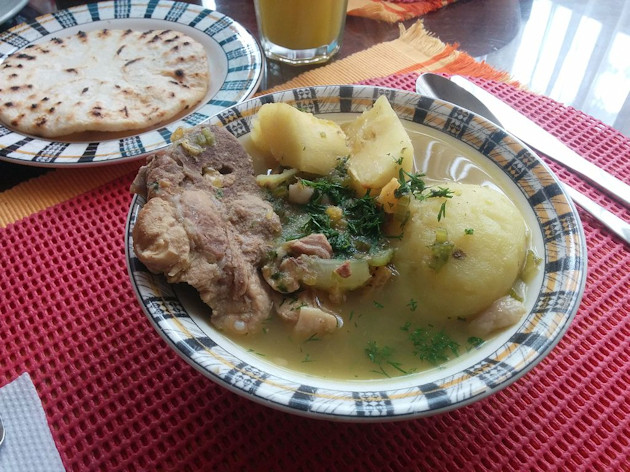 Photo By Daguerreroa, CC BY-SA 4.0, via Wikimedia Commons 
2. Tostones
Tostones are a popular staple on the island which is usually eaten as a side to many dishes, and sometimes just on its own. There are several ways of cooking these plantains and frying them is one, it can be eaten at any time. You may even find yourself eating these fritters all day once you land on the island. This delicious snack was brought to the area from Africa during the colonization period and has been a regular meal for them ever since. Just grab some fried Dominican salami and a chilled beer to have with the tostones, and you are good to go. Finding this snack won't be hard, every local restaurant has them on their menu.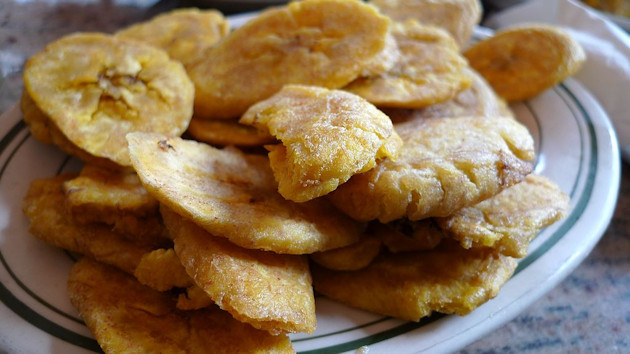 Arnold Gatilao from Fremont, CA, USA, CC BY 2.0, via Wikimedia Commons
3. Mountain Chicken
Don't fall for the name of this dish because it is not prepared with chicken at all. Yes, you heard me right. The dish is made of a  species of giant native frog, and that's where it gets the name. Still, finding it hard to fathom? Well, the dish is made of the frog leg and is considered the national food of the Dominic Republic. The dish tastes more like chicken and is usually fried with spices and seasonings. It is commonly served with freshly grown local vegetables such as yucca, pumpkin, yams, and plantains.
4. Mangú
Mangú is another plantain-based dish that is served mashed with a topping of caramelized onion. It is often served with eggs, salami, and fried cheese. There are approximately 12 different varieties of plantains, and every mangú dish is different from the other. Some you will find sweet while the other saltier, depending on the plantain used, but try to have some from all the variants. This appetizing snack can be found in almost every diner or household on the island and can be eaten at any given meal of the day.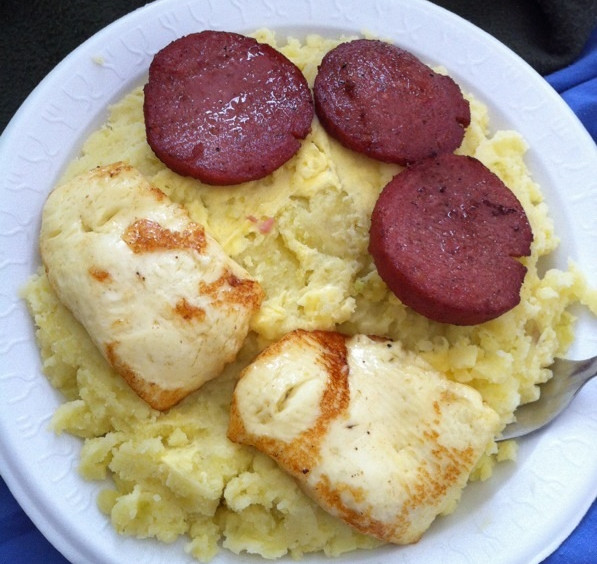 5. Mofongo
If you are a garlic lover, then this dish is for you. Mofongo is made from a mash of plantains and garlic, and crunchy pork scratching, this mixture is made into a ball then topped with pork rinds or shrimp. The dish is commonly served with pilon, and it also comes with a garlic broth which can be used to moisten the plantains as you take the bites. Plantains are the heart of most Dominican foods and this dish is a culinary treasure that came from the Africans. La Vega is a great place if you feel like having this and they serve it with shrimps.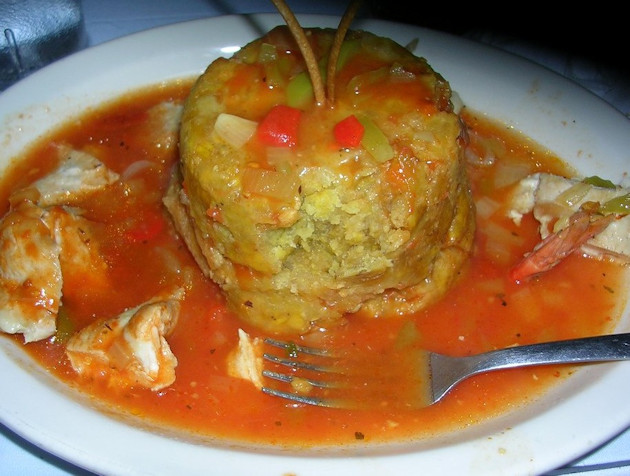 Diane, CC BY 2.0, via Wikimedia Commons
6. Niños envueltos
This is a popular Dominican recipe made with rice & beef that is then covered in cabbage and served in tomato sauce broth. Ninos envueltos is seasoned with several herbs and spices like garlic, basil, bell peppers, and onions, and the tomato sauce is made with olive oil, garlic tomatoes, sugar, oregano, salt, and pepper. The dish is baked until the cabbage is tender and juicy as well as the wrapping is completely cooked. The wraps are better served with fresh bread and lettuce on the table. It is said that the dish was brought to the country by immigrants back in the 19th century.
7. Yaroa
This is another traditional dish that originates from Santiago in the Dominican Republican. This relishing casserole is found in many versions all over the country, it is most commonly made with beef, mashed sweet plantains, pork, chicken, fries, cheese, and condiments like ketchup, mustard, and mayonnaise. The dish can be found from food truck vendors and is a popular munchie for late-night clubbers. Don't forget to grab some on your way home next time after partying all night on the island.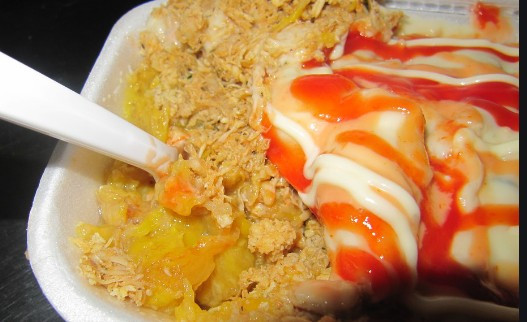 8. Chimichurris Burger
You might have had burgers from McDonald's and KFC all your life, but never eaten one like this. Chimichurris is a Dominican Burger that is well known for its addition of several spices to the meat patty like garlic powder, parsley, oregano, and red pepper flakes. You can buy this happy meal from the street vendors, and like most burgers, they are served in a bun with a variety of toppings such as tomatoes, onions, shredded cabbage, lettuce, and of course mayonnaise. And when you are buying a chimichurri do take a frosty chilled beer with it.
9. Chapea
This is a Dominican stew that consists of rice, beans, and vegetables like Auyama squash, plantains, onions, green peppers, carrots, and garlic. To add more flavors to the stew it is usually garnished with coriander and sour orange or lime juice. Chapea is often accompanied by longaniza sausage and apart from that, smoked ham or pork chops also go well with it. Freshly diced avocados are also a favorite side to serve with the dish.
10. Chivo Guisado
It is a delicious Dominican goat stew that is commonly made of mutton, onions, garlic, bitter oranges, and tomatoes. The main ingredients behind the taste of this native delicacy are wild oregano and Scotch bonnet peppers. The local goats are fed on wild oregano that adds unmatched flavors to this dish.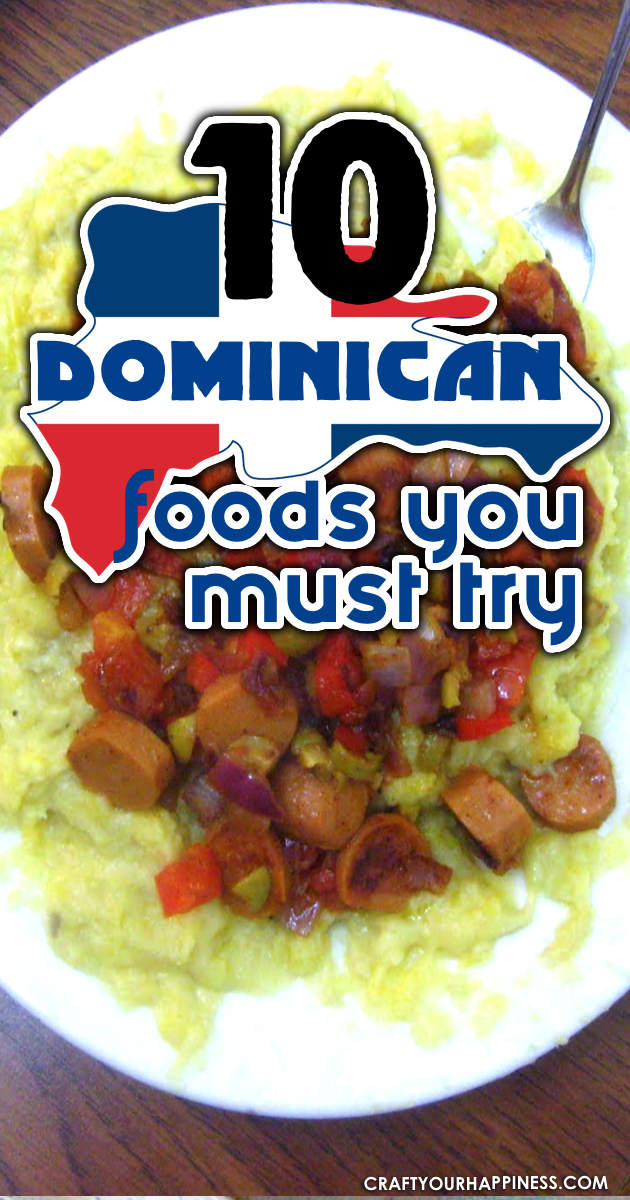 Wikimedia Commons