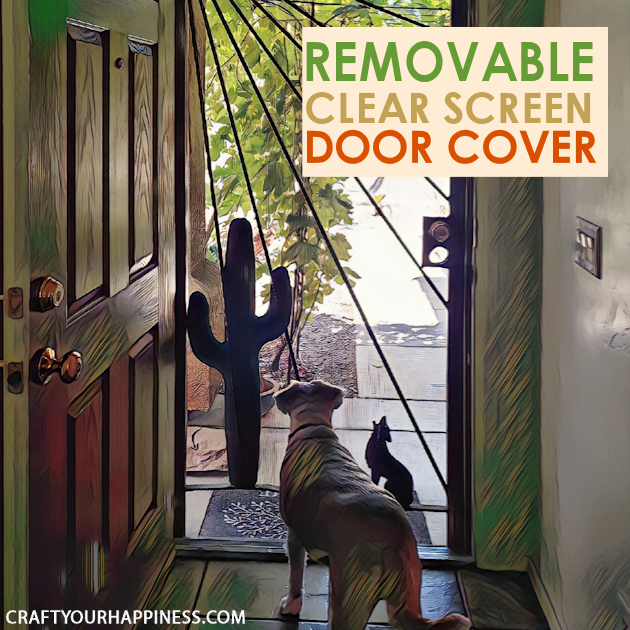 If you live where it's extremely hot or cold and have a screen door with no glass here is a fairly simple DIY removable clear screen door cover you can make for minimal cost. We currently live in Arizona in a rental and I like to keep it open so my dog Oliver Sprout can see outside. (Dog people get this.)  As it's currently 110 degrees in June leaving it open is problematic.  I came up with a DIY to seal the screen door so all my air conditioning doesn't go outside.
PLEASE READ!
How you do this will vary depending on your screen door and situation. It can be removable depending on your choice.Keep in mind the following:
Type of  screen door  (metal or aluminum) Magnets won't work on aluminum.
Cross Breeze. Mine kept blowing off due to strong wind and because we had an open doggie door in the same area. This caused a strong cross breeze.  If your house is otherwise sealed this should not be a problem.
I'll give several options and show what we did but if you come up with a better idea PLEASE SHARE IN THE COMMENTS!
Screen Door Cover Supplies
Instructions
First, measure your screen door. They tend to be a standard size but always measure.
Next, if you go with magnets, determine if your door is aluminum or metal. MAGNETS WILL ONLY WORK ON METAL. Command strips work on most anything. Tape also works on anything.
Decide which method of attaching the cover you will use. I tested magnets. They worked great until a strong cross breeze came through.  If your screen door is black, you can use black command strips, either keeping them on even if the cover is off or reapplying when needed.  If you use tape it doesn't matter what type of screen door you have.
I tested various methods. Due to my cross breeze and the fact that I planned on keeping the cover up year round I decided to go with tape. (I would suggest BLACK COMMAND STRIPS depending on the color of your door.)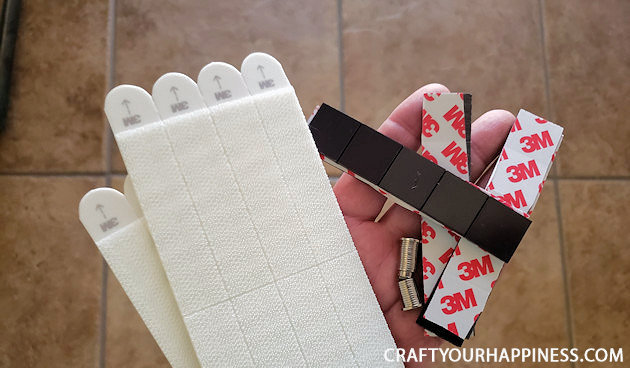 WHAT WE ENDED UP USING: In the end I opted for the packing tape It looked better and was easy to apply. I plan on keeping mine on for a long period.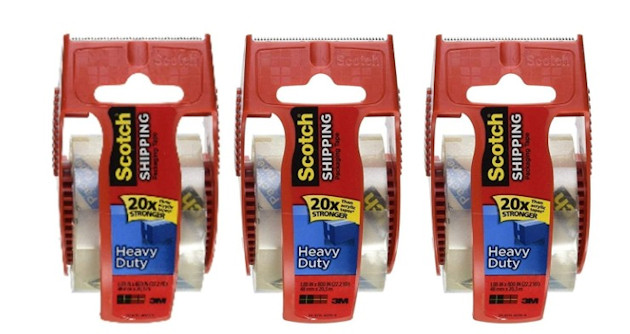 We used this clear table cover.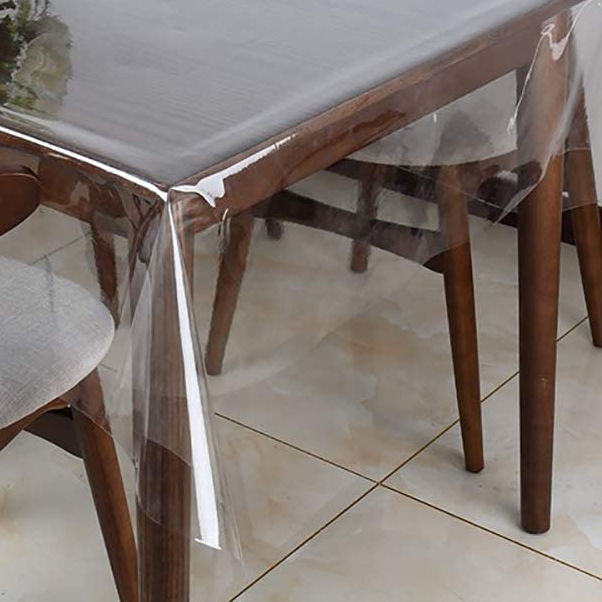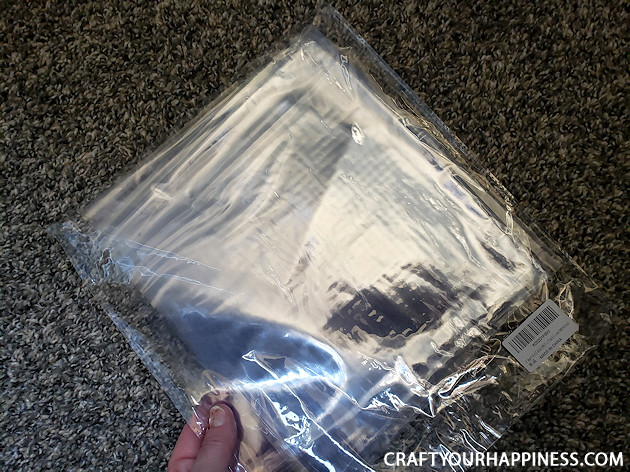 This is easier with two people but we did ours with just one person. Open up the clear cover and hold it up to the screen door. Use magnets to help hold it up while you place and cut it if you're doing this alone.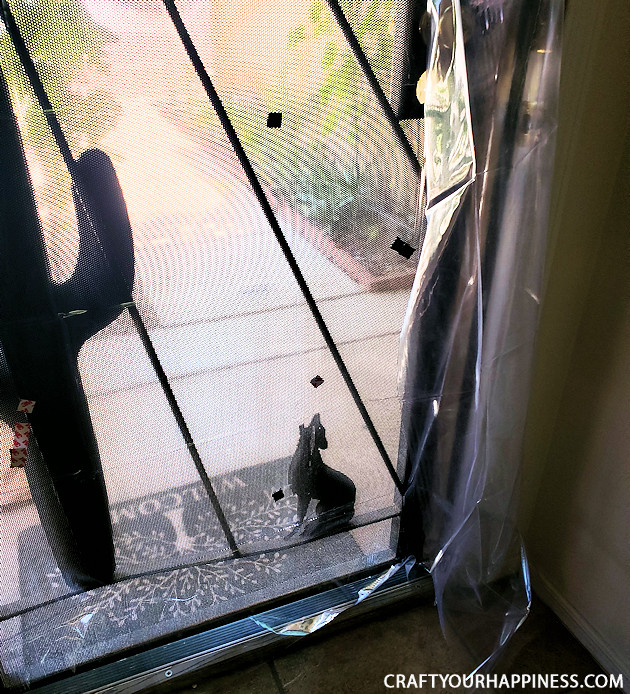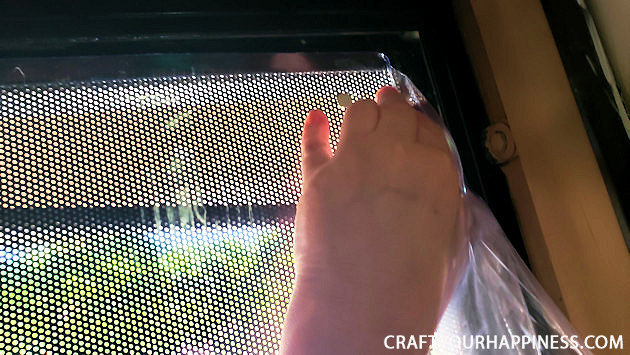 I used magnets to help hold it in place while trimming the edges carefully.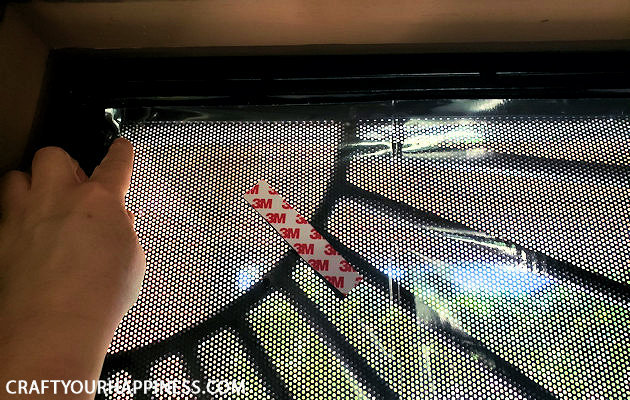 Trim with an xacto knife.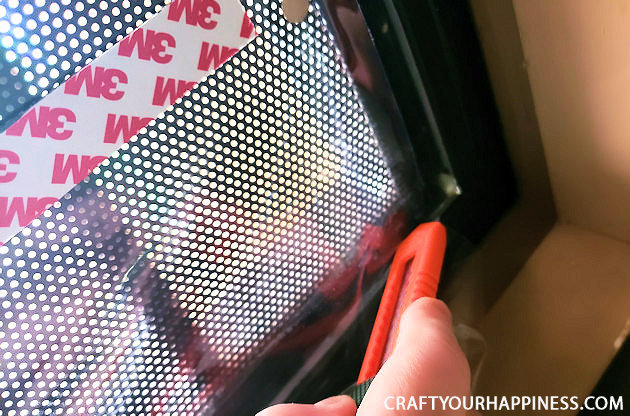 This is the plastic once I trimmed it to fit the screen door.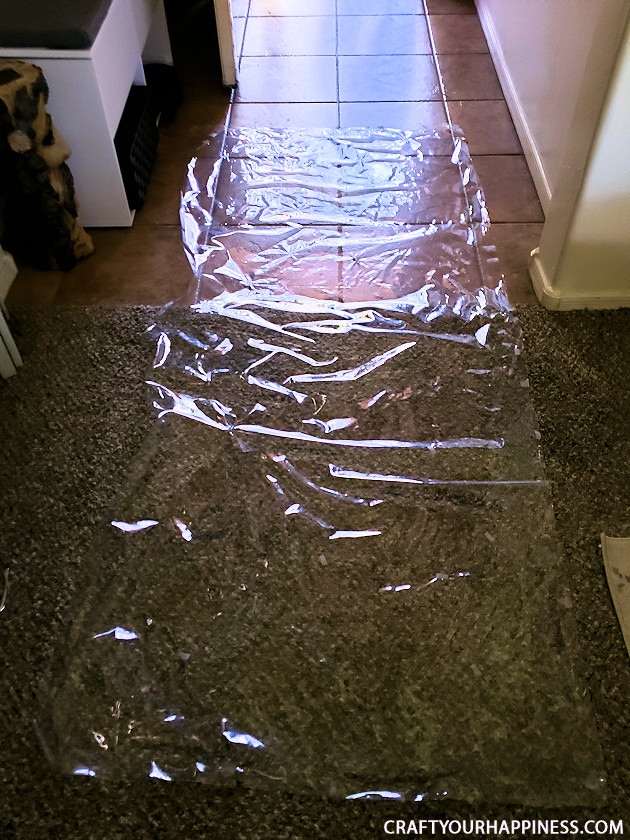 You will need to cut an opening for the doorknob. We did this method of cutting cross slits then pushing it over the door knob.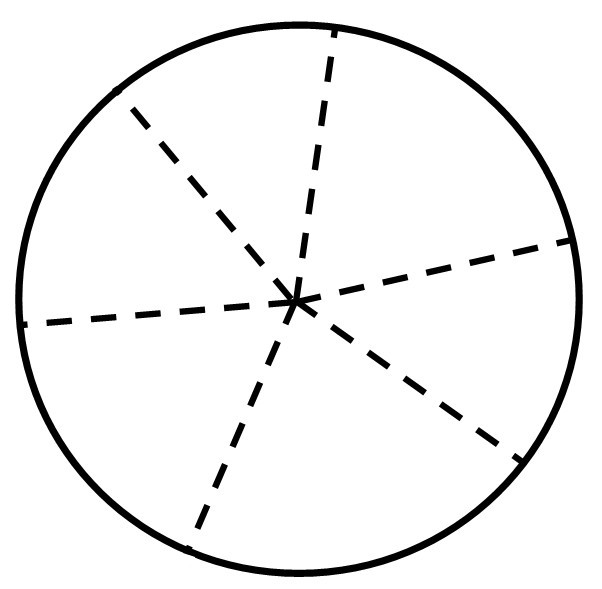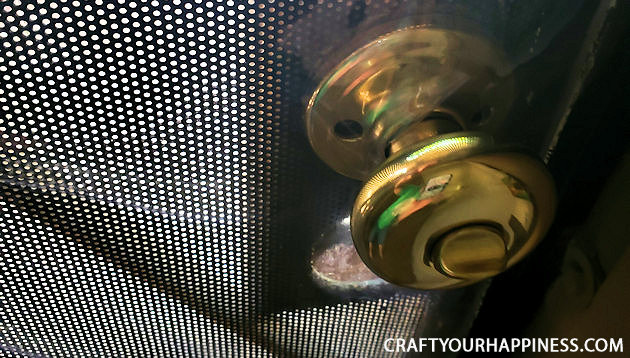 The first method we tested was using stick-on magnets. These are not heavy duty but held it in place and even cut if needed. They have adhesive backing that can be pulled off. We cut them at attached to the crossbars on the screen door. However, this did not hold if there was a strong wind.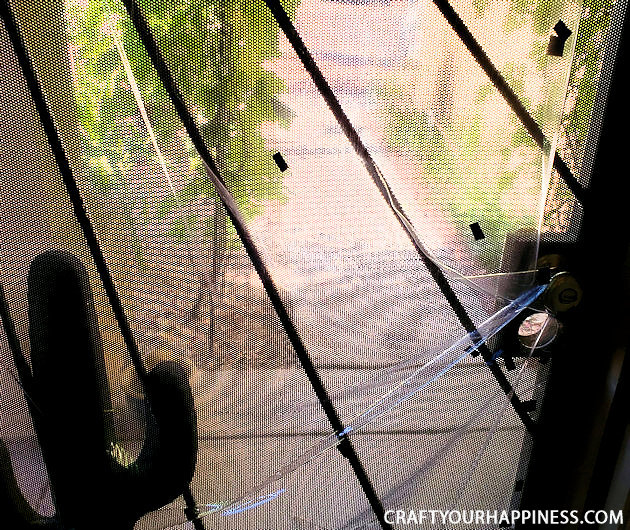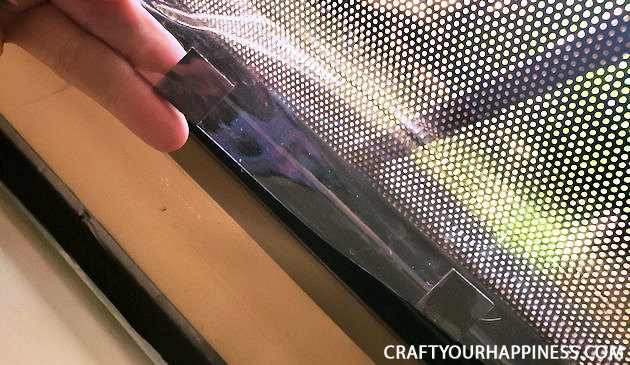 What Worked: Tape
In the end I went with packing tape. It worked great. Just cut small pieces and attach them around the edge of your screen door.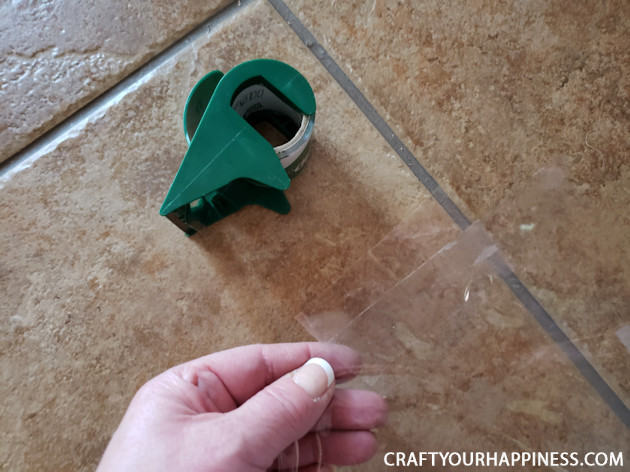 I wrapped most of them around the edge of the door.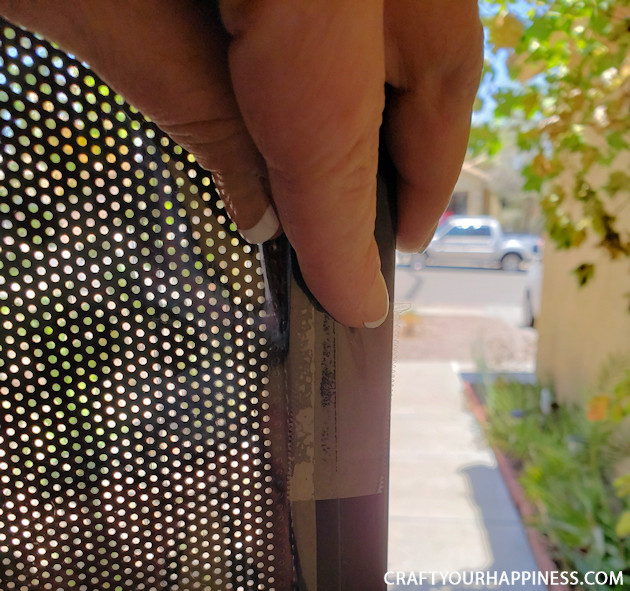 After completed I needed to trim one side a little and used an Xacto knife for that.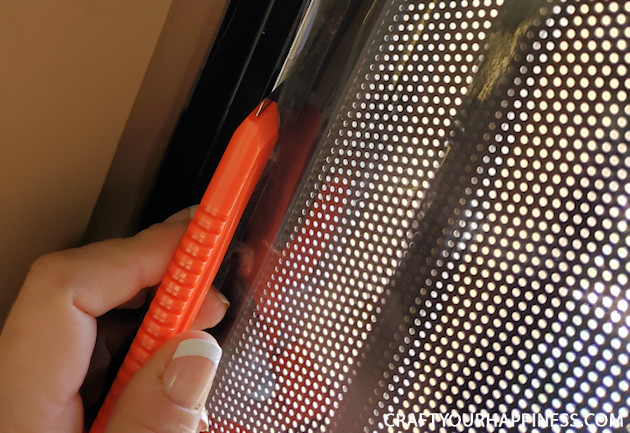 It looked great both inside and outside! And Oliver Sprout is very happy. If you'd like to read more about Oliver Sprout you can do so here: Oliver Sprout & Free Potty Training Puppy Chart