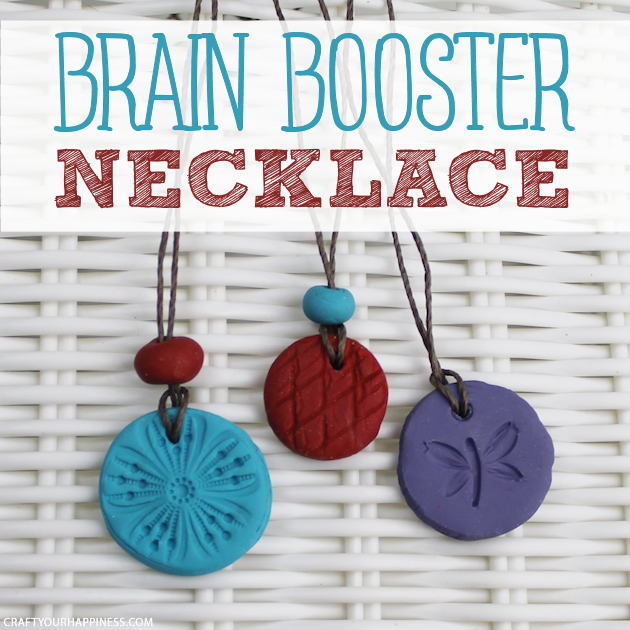 This brain booster necklace post is a twofer. Not only can your memory and recall get better but you get an awesome necklace!  Cinnamon is an
amazing
herb. In fact, we did a post on the
health benefits of cinnamon
a while back. One of the things that many studies have found are that just the smell can be a brain booster and memory enhancer. So what better time to use it than when doing homework or studying! Obviously you can just grab some cinnamon oil  and dab it on but that's kinda boring. So we thought it would be more fun to make a clay charm. This can be turned into a bracelet or necklace of course for gals or guys. After you make it, cinnamon oil is dropped onto the clay which holds the odor for quite some time, depending on the oil or clay used.  This is repeated as needed. You can shape the clay however you like.
Terra Cotta Clay is typically used for this type of diffuser. However it requires a kiln to fire. The reason it makes a great diffuser is that not only is it natural, it dries very porous so the oils seep in well.  You'll find many clays with the title Terra Cotta on them. However, they are using the name for the color NOT the type of clay. Amazon has many of them like that. So don't buy one thinking you're getting real Terra Cotta Clay.  The fact is, regular air dry clay or polymer oven baked  works and gives you color options. It just won't hold the smell as long, though there are things you can do, which we'll mention, that will help.
Brain Booster Supplies
I used polymer for the color and because it bakes quickly. Air dry can take 2 or 3 days to dry.
 Polymer or air dry clay.
Toothpick or something to make hole for string
String 1mm  I used this
Instructions
These are the basics you need for the project.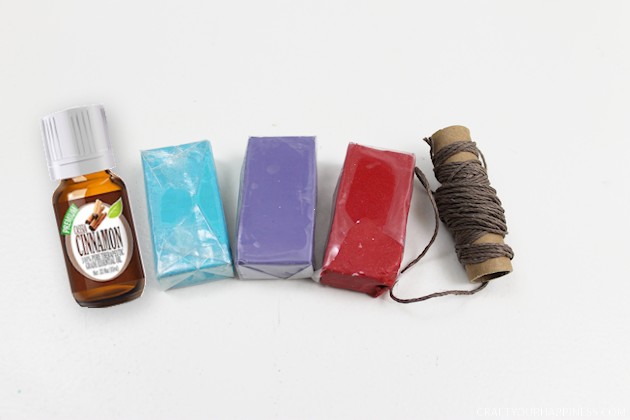 Then you'll want something to roll your clay with (jar), some things to make imprints with, something to make a hole for the string and something to use to cut out the circles.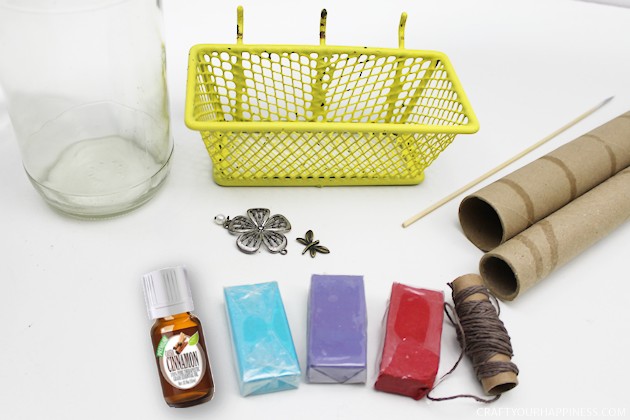 Cut or break off a piece of clay a little larger than you think you'll need.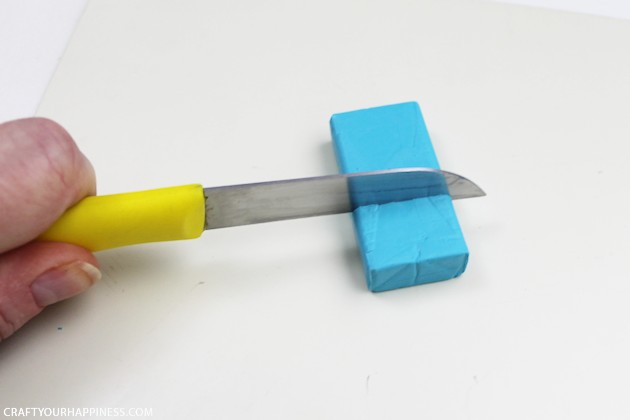 Roll it around in your hands to make it soft and then roll it into a smooth ball.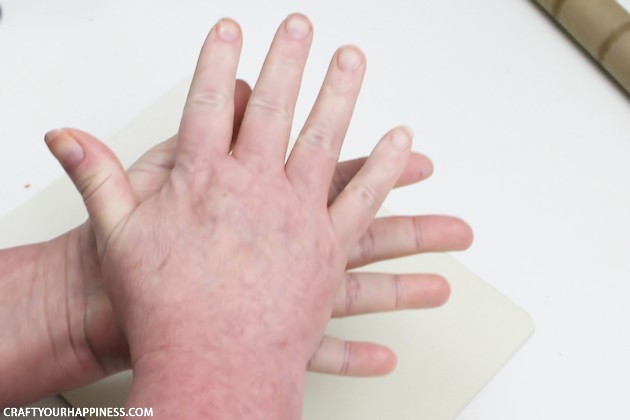 Use something to roll it out into a flat circle.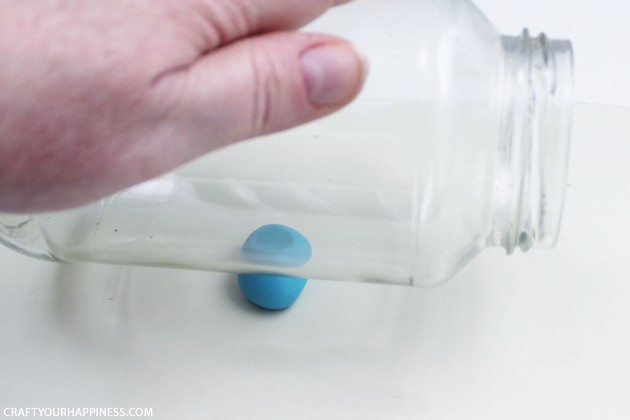 I have a special clay roller tool for rolling clay out.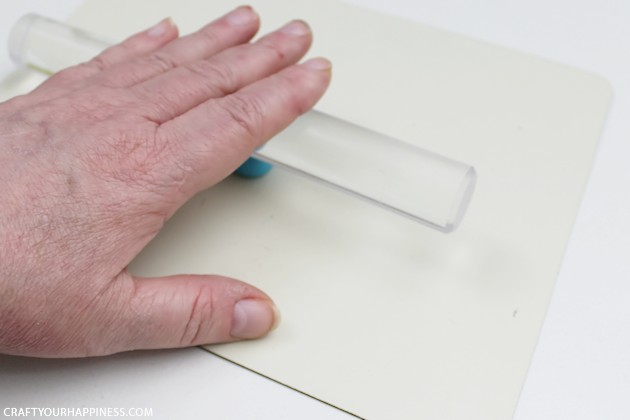 You want your clay about 5mm thick. Which is well under 1/4″.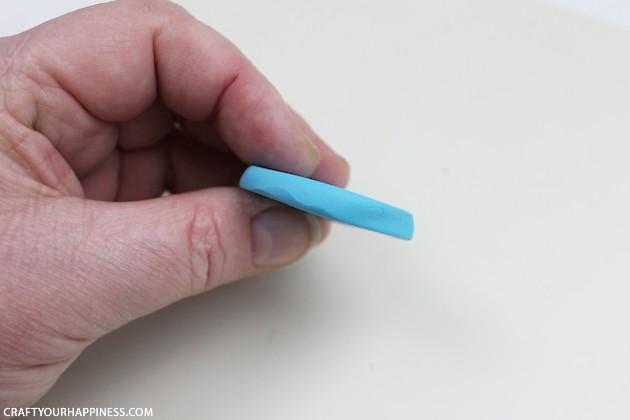 I went on a search around the house looking for something I could use as a cutter that was the size I needed for my necklace circles. The only things I found were two heavy duty tubes from inside foil  and some other roll  goods. They were smaller and heavier than normal TP tubes.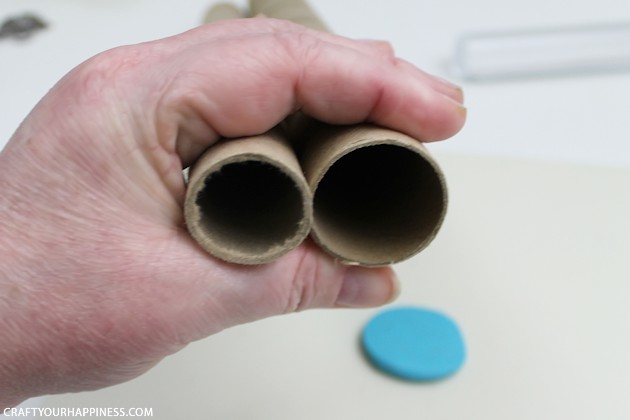 I took one and pushed it down on my clay. Because I did not have a nice clean sharp edge I learned that twisting a bit while pressing it helped.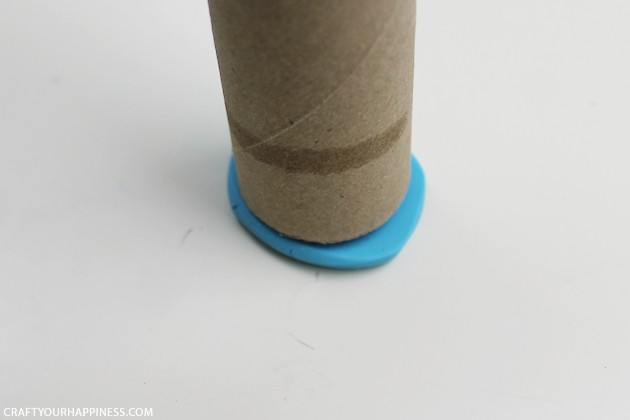 I didn't twist on this one. You can get a cleaner cut when you do.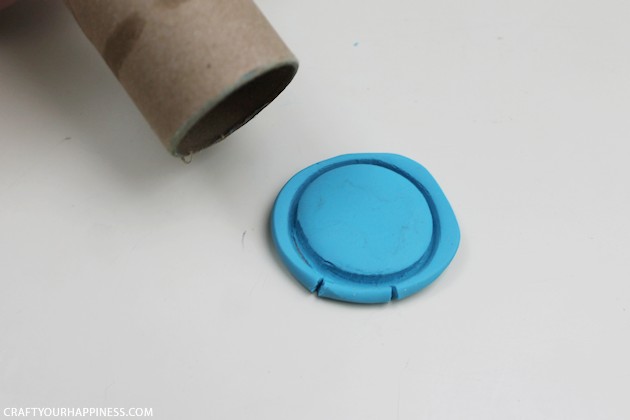 If you have a nicer clean edge cutter you won't need this step and I had to clean up my circle.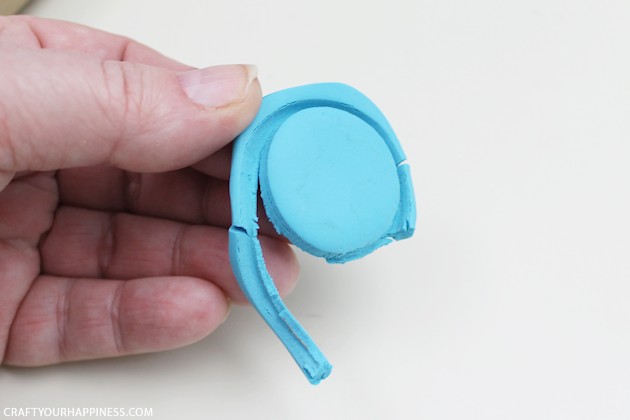 Then I had to smooth the edges.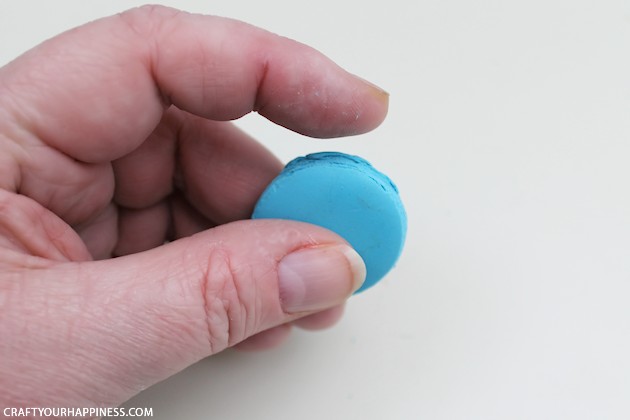 Finally, I had three circles.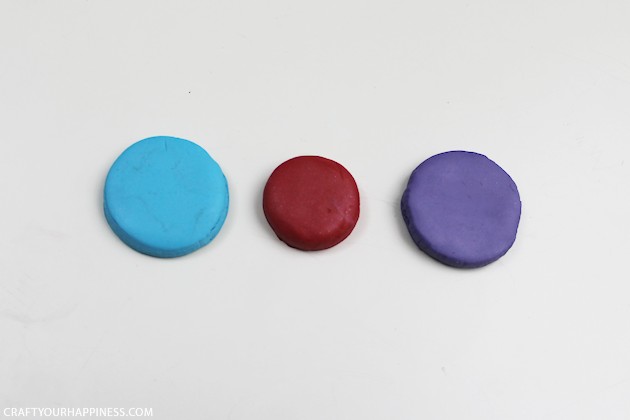 I then took a small bamboo skewer I had to make a hole for the string.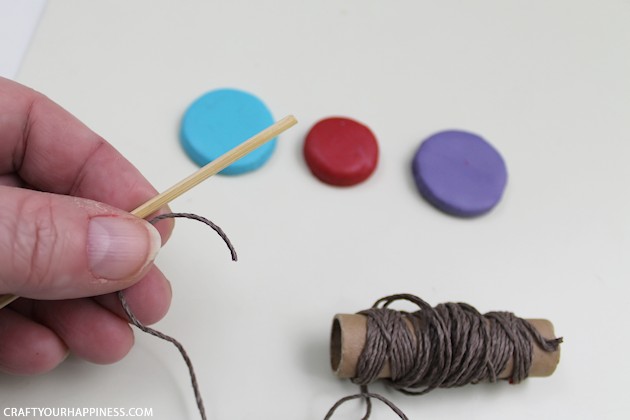 The hole needs to be large enough that you can pass two pieces of the string through it.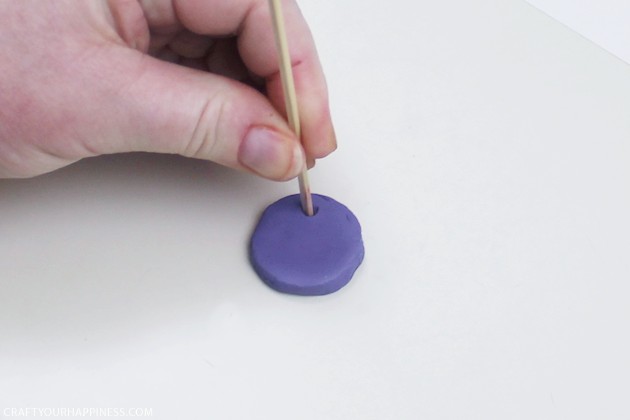 Carefully push it through on both sides.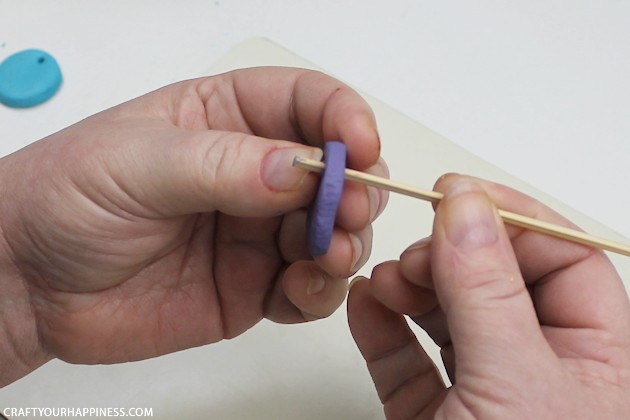 Make sure the string fits through.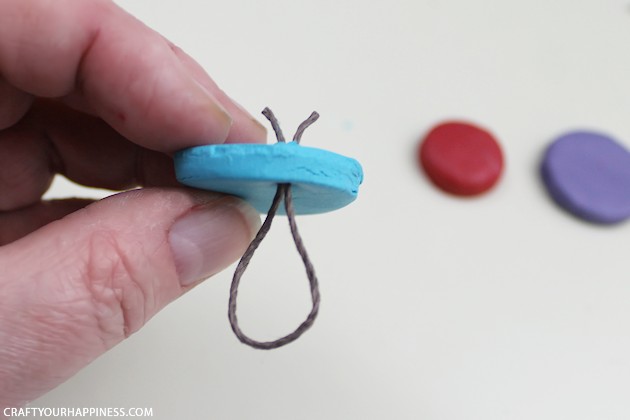 Now its time to add impressions. Adding impressions, small indentations, etc. is what will help hold the oil in so the smell lasts longer. I had scavenged my home for things I could use and found this broken piece of a necklace.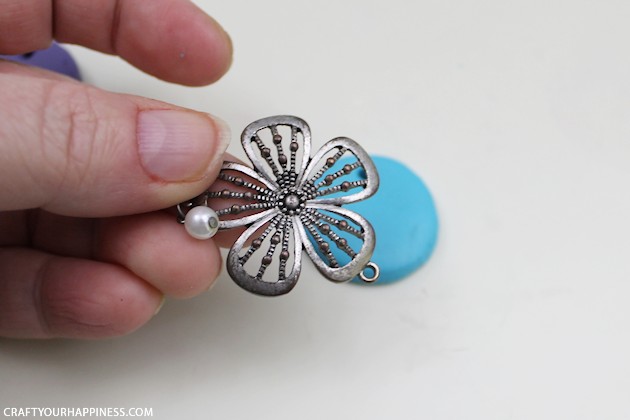 I pressed it firmly down into the clay. You want to make sure you push it in hard enough to get a good impression.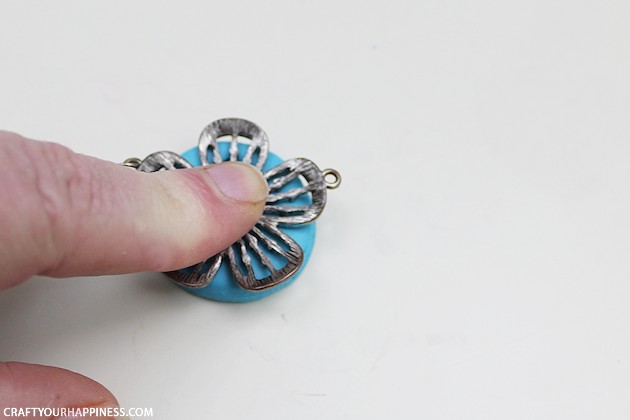 It worked great.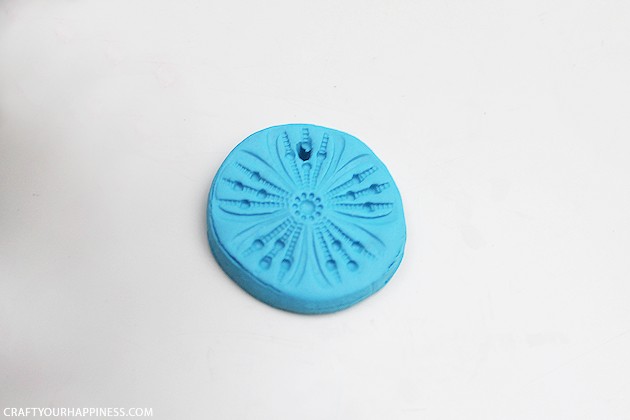 Next I found another jewelry piece. This one worked but it was tricky to remove after I'd pressed it in.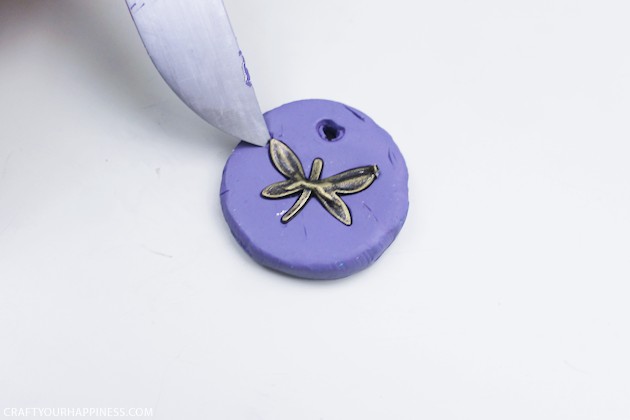 On the third one I pulled this basket off my peg board and pressed it down onto the clay.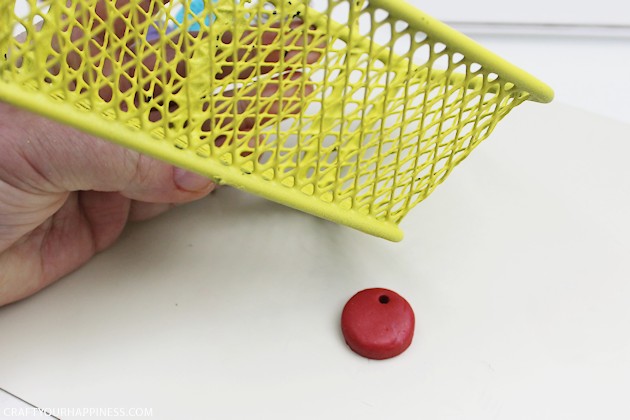 It gave a nice crisscross impression.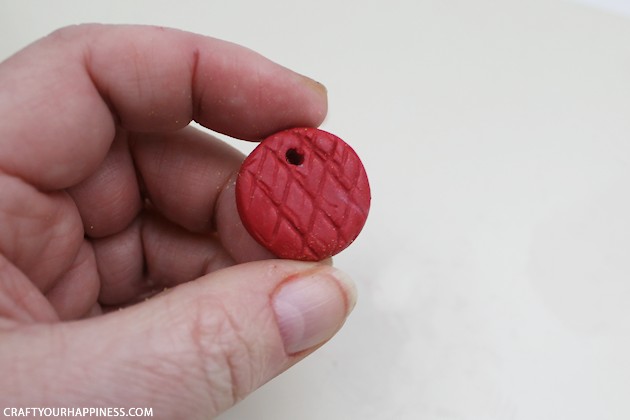 I also made two small beads and pushed a hole in each. It was then time to bake them. 275 for every 1/4″ thickness.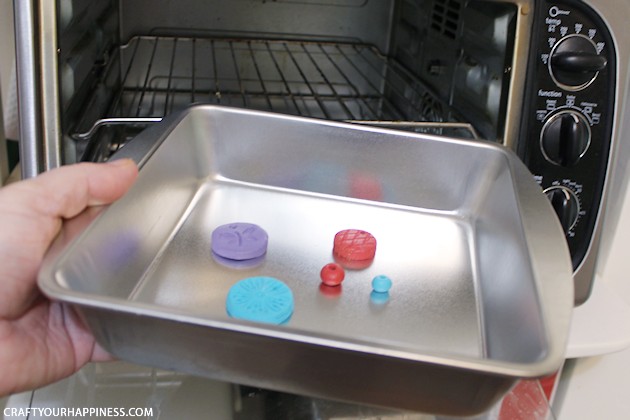 Next I cut my string to the size I wanted.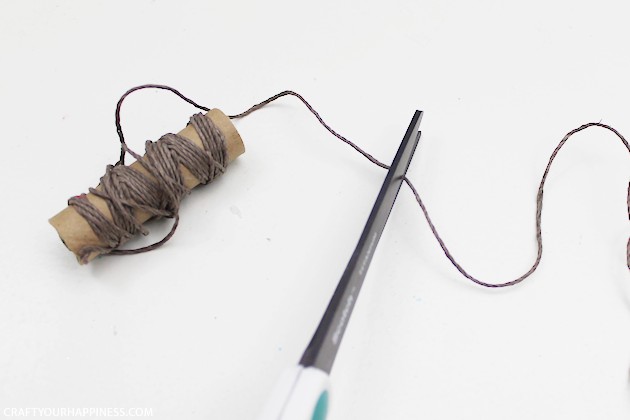 After my clay was baked and cooled I put the string through the hole.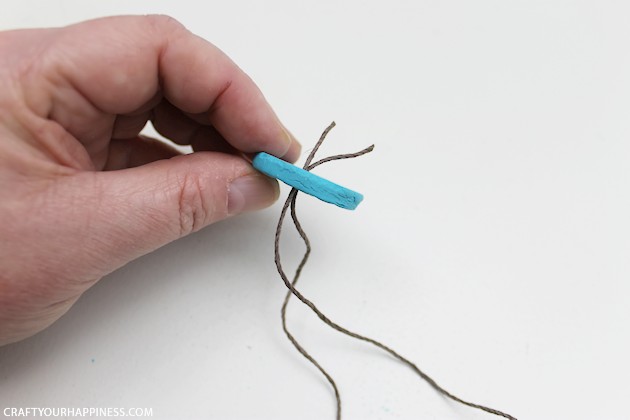 Pull the strings through to make a loop, then pull the two ends through the loop.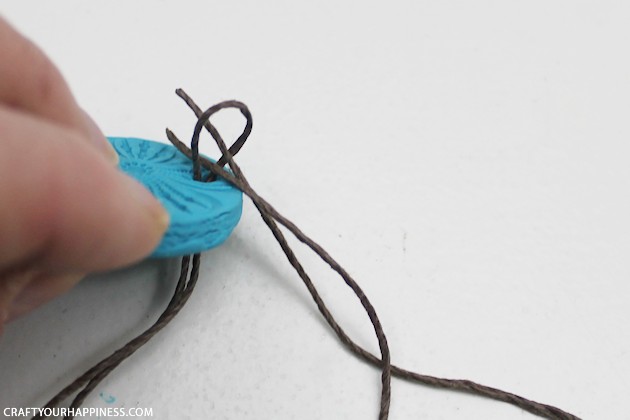 Pull it up tight.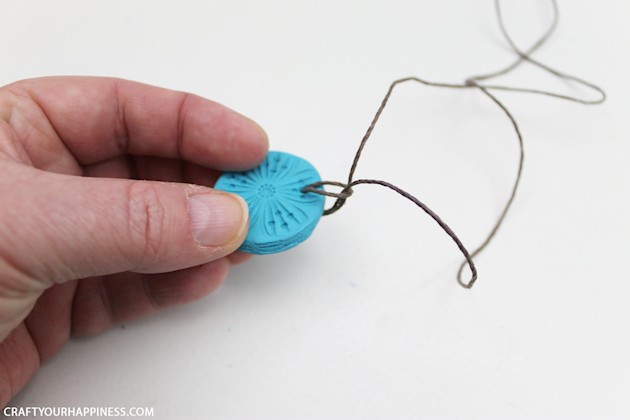 Add a bead if desired.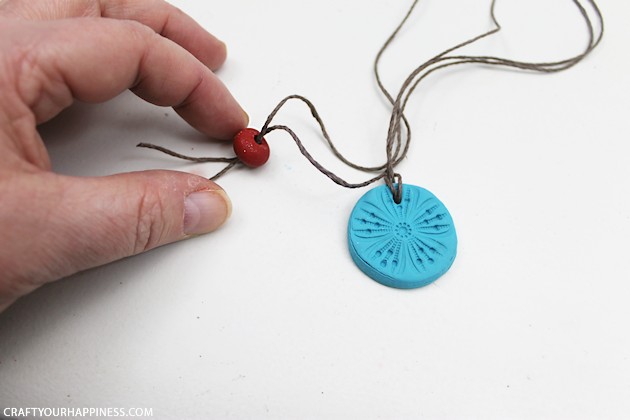 Now is the time to add the "brain booster"!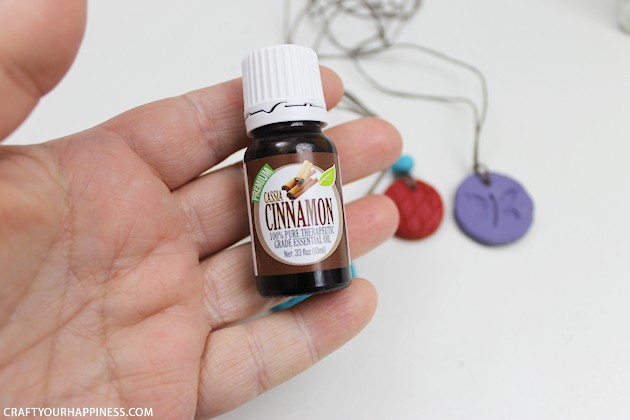 Place a drop of cinnamon oil on your necklace and rub it around.