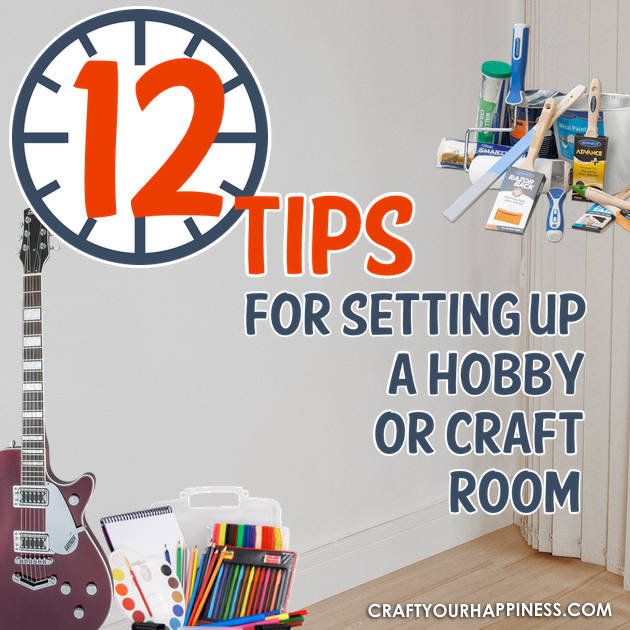 We, adults, tend to devote our time to families, work, and other responsibilities. There just seems to be not enough time for any activity or recreation at the end of a hectic day.  But giving yourself a little time can let you recoup your life energy and working power. Recreational hobbies soothe the mind, body, and soul. You will feel more refreshed to perform your duties and obligations if you just indulge a little in self-care. Setting up a craft room to spend a little time with yourself is an excellent idea to build in some recreational time. If you are looking for tips to set up your craft room, you are at the right place. Let's go through the discussion below to discover the useful tips in setting up a craft room.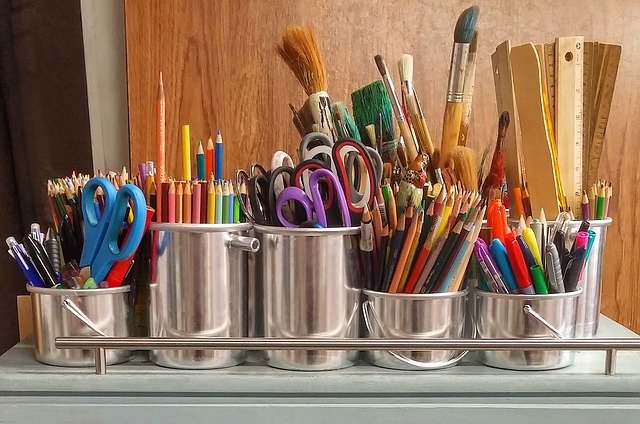 Select the Place
The first thing you need to do is select the place that will be perfect for a hobby room. An attic, garage or backyard, or any specific area special to you can do the trick. Just make sure it has enough space and offers the privacy you need. Choose a place according to your hobby. For example, if you are willing to work on a project using chemicals or paints, you can not select a poor ventilation space. Click Thecreativefolk.com to learn everything you need to know about a hobby you could enjoy.
Choose the Right Work Table
Find the right work table to work efficiently. It is the most crucial piece of furniture for your craft room. The surface of the table needs to have enough space to spread your supplies and materials. Cramped and small areas will not let your creativity flow. You need the ideal room or space to work comfortably and competently.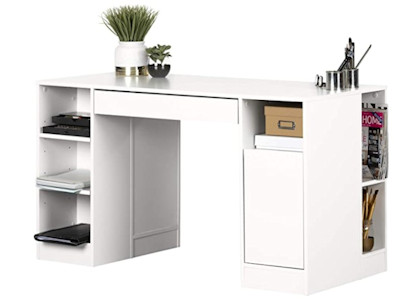 Find the Right Shelves
Shelving units, both closed and open, are necessary for craft rooms. Keep the crafting materials that you often use on the open shelves for quick access whenever you need them. Store away the less frequently used supplies out of sight to keep the workspace neat and tidy. You need to also organize your shelving and storage to maximize the space to avoid creating cluttered and visually unappealing space.
Remember the Countertops
You could consider adding countertops if you have ample workspace. These can be useful when you need to move around a lot. If you add one, more than one crafter can work in the space. Install them beautifully at a standing height to work without bending so that you can avoid sprains or back pains. You could use bar tools to work sitting at your craft bars.
Divide Your Workspace
Divide your workspace into zones for bringing order to your workspace. Have a specific area for your digital and computer needs. Have another particular area where you will work on crafting projects like sewing, painting, paper crafting, etc. You can also designate an area for gift wrapping. To take photos of your crafts, organize the equipment that is needed near the window. Divide your workspace and organize according to your preference after determining your crafting needs.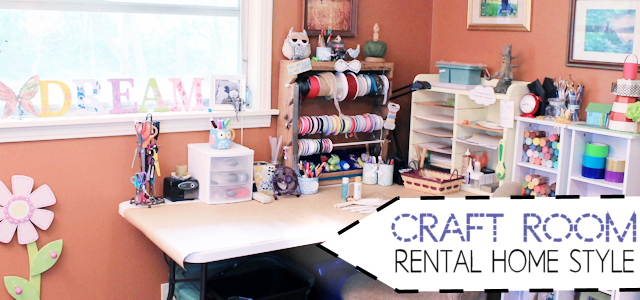 Allow Natural Light Into the Room
A large window with pouring sunlight is helpful for any craft room. It might not be possible for all crafters as many use the basements as their craft room. But if you have the luxury of space above ground, you should pick a space with lots of natural light and lots of fresh air. It is also helpful in taking good pictures of your crafts and work projects. You will have enough light to work comfortably and efficiently.
Consider Storage Space
You might want to use a utility cabinet or a closet for storage. In this case, make sure to have enough storage baskets and boxes for your materials. You can spend a lot less on these items by purchasing them from yard sales or thrift stores. Label the storage containers by using a label machine. It is essential to keep track of your supplies so you are aware of what you have already in stock and what you need to purchase.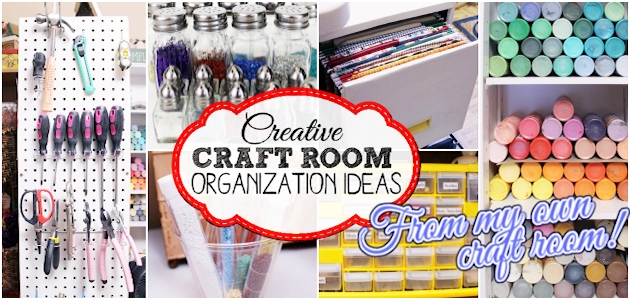 Get a Pegboard and Hooks
You might like to mount a pegboard in your craft room. Mounting it on the wall near your craft table can be helpful. If you don't want to deal with disorganization and frustration, getting a pegboard can be a good decision. You can use hooks to collect your tools on the pegboard. This is useful to remain organized and get the art tools easily whenever you need them.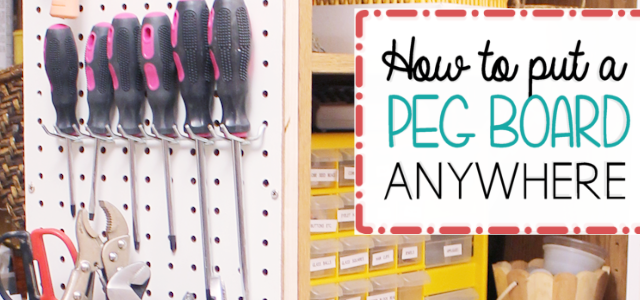 Get a Desk and Chair With Wheels
A computer is a basic need for anything you do nowadays. You can edit the photos you take and do the additional digital work you need to do by using a computer. So, to set up the computer, getting a desk with ample storage for your laptop is necessary. You also need to get a chair with wheels so that you can move without standing up. It comes in handy when you are immersed in your crafting projects.
Get a Bulletin Board
Bulletin boards are necessary to pin photos, inspirations, bills, to-do lists, and other important papers. Get a bulletin board and decorate beautifully with paper or fabric to coordinate with the decoration of your craft room.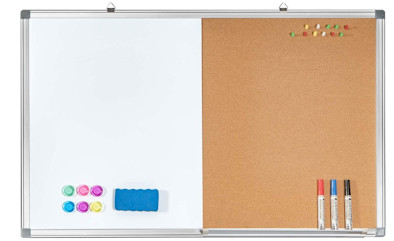 Get Soft Rubber Mats and Other Essential items.
You might like to purchase a soft rubber mat as it is helpful when you are standing for extended periods for your crafting projects. It can prevent backaches and leg pains. It helps in absorbing and alleviating leg and foot stress.
Besides this, you need to get the things below to have a comfortable craft room to work properly:
You might like to keep a coat rack or a hat tree.
Use a rack to keep the magazines and newspapers organized.
Ensure you are getting sufficient lights to work, whether natural or have installed the artificial ones.
Your craft room is your space. You can make it look however you want. It just needs to be comfortable so that you can work efficiently. Keep the things you need in your craft room to work in a stress-free environment that inspires your creativity. Give yourself the downtime you deserve. It will help you to grow your creativity while helping your mental and emotional health.
12. Invest in some good supplies. Below are some of our favorite crafting glues!
Finally, you need to get a great basic set of craft supplies. Below are some of our favorite glues. You can also find a large selection of quality craft supplies online at Craft Online.