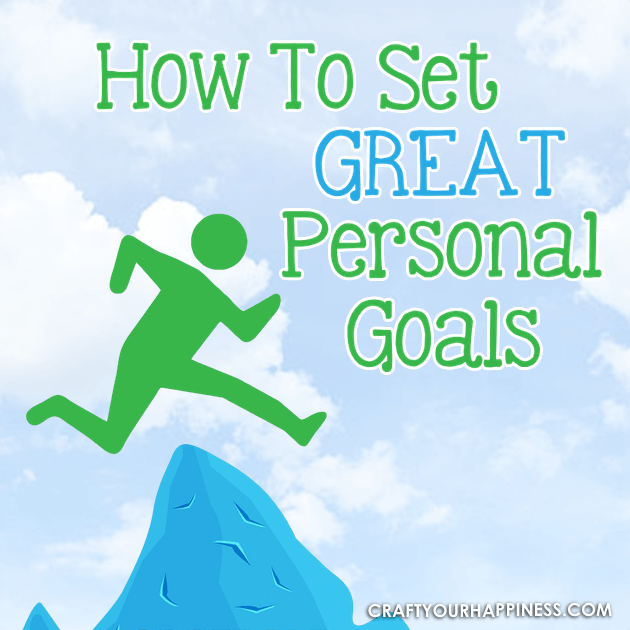 Everyone sets goals, whether they're big or small. Maybe you're the kind of person that makes a resolution every New Year's Day. Or, maybe your goals surround your finances, your health, or your fitness.  No matter what those goals might be, studies have shown that very few people actually achieve them. In fact, only about 8% of people achieve their goals.  So, what do those people do differently? How can you set the right goals to set yourself up for success? Let's look at some of the golden rules for setting goals, so you can achieve your own and find fulfillment in what you can accomplish. FYI ever January we release an updated Casual Resolutions Goal Setting Kit.  It's a free printable filled with unique ideas and ways to make goal setting stress free. Check it out below!
Casual Resolutions Goal Setting Kit 2020 Edition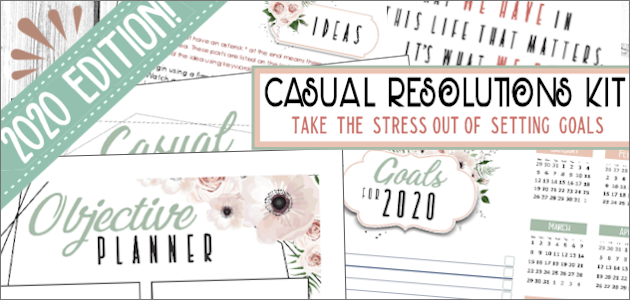 Make Sure Your Goals Are Important to You
If you set a goal to make more money, ask yourself why that is a valuable goal for you? What makes you want to achieve it? Sure, making more money is always nice, but there should be a specific reason why you're setting that goal.  The goals you put in place for yourself should be motivating. You should have a desire to want to work toward them, so they have to be personal to you. If you set goals that are more general in nature, it's easy for negative thoughts to creep in, and tell you to "give up," because the goals really don't matter.  So, when you have a goal in mind, write down why it means something to you, and how you're going to stay motivated in order to achieve it.
How to Make a Vision Board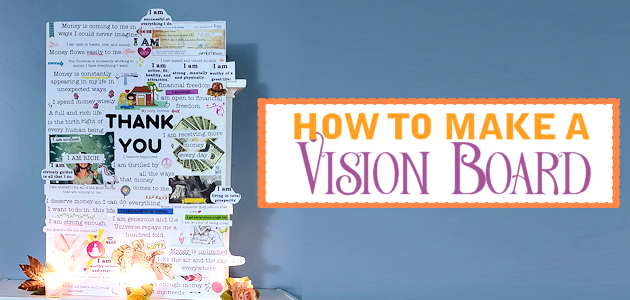 Make Them Measurable
Many people give up on their goals because it's difficult to stay motivated. One way to combat that is to make your goals measurable. For example, if your goal is to go back to school or to get an MBA from an online college like Kettering, define how those goals can be measured. In that particular instance, they can be measured by how well you do each semester, how many classes you complete, etc.  Weight loss goals are another great example. They can be measured by each pound you lose or each fitness milestone you reach. When you can see your goals moving in a positive, forward motion, you're more likely to stick with them.
Watch Those Pounds Come Off With Weight Loss Tracker Jars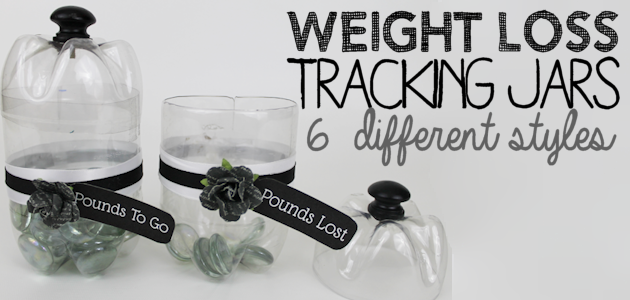 Make Them Attainable
Goals are not fantasies. They shouldn't be things that are extremely far-fetched or things that will never be achievable. It's important to set realistic goals for yourself that you can achieve through hard work.  That doesn't mean you shouldn't set big goals. But, it can help to set smaller ones along the way, so you don't feel so overwhelmed. If you start to feel like your goal is "too big" to reach, you're more likely to give up on it.  The good news? You can absolutely become one of the 8% of people who achieve their goals. Keep these tips in mind to set the right goals for yourself, and learn how to work toward them little by little. With determination and motivation, as well as a real passion for the goals you set, you can continue to want more for yourself, knowing that you can achieve the things you set your mind to.