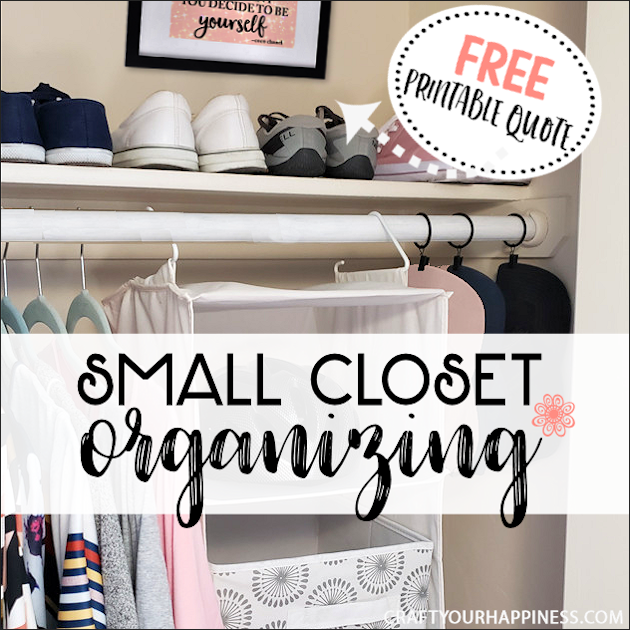 If you're someone blessed with a closet that just too tiny, we've got a few small closet organizing ideas to help make the most of your space. Unless you're one of those lucky people who have a huge walk in closet most normal closets are just way too small. But just because your space is limited there are ways to fit more stuff in there with a few tricks and I'll share just a handful below. We've got another post that has even more general Unique Closet Organizer Ideas on a Budget.  And if you're REALLY industrious check out How to Build Closet Shelves and Organizers!  As an added bonus you can grab the free quote you see in our photos below to print up yourself.

Printable Quote
pdf with two color backgrounds plus white and  in 8×10 and 5×7 sizes.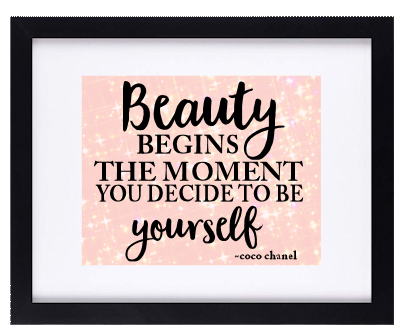 Supplies Used
This hanging shelf is perfect for light weight items.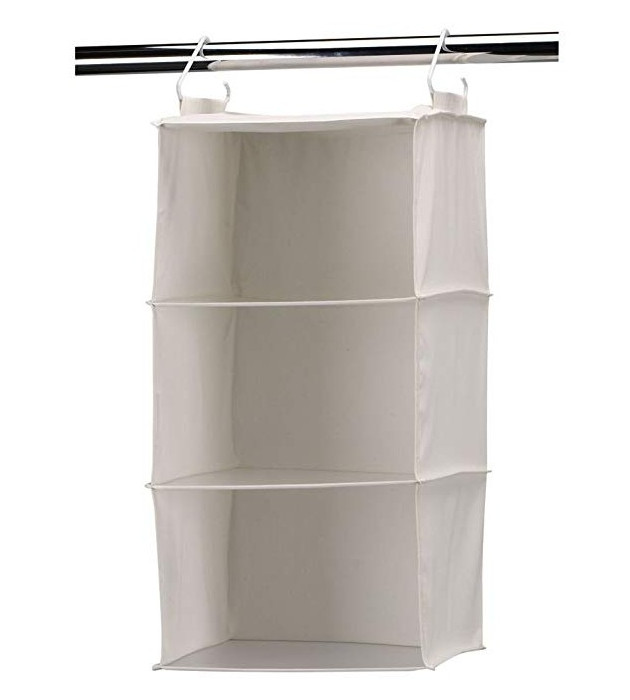 I love these foldable drawers. They come in a variety of colors and I've used them in various places but they fit perfectly into the hanging shelves shown!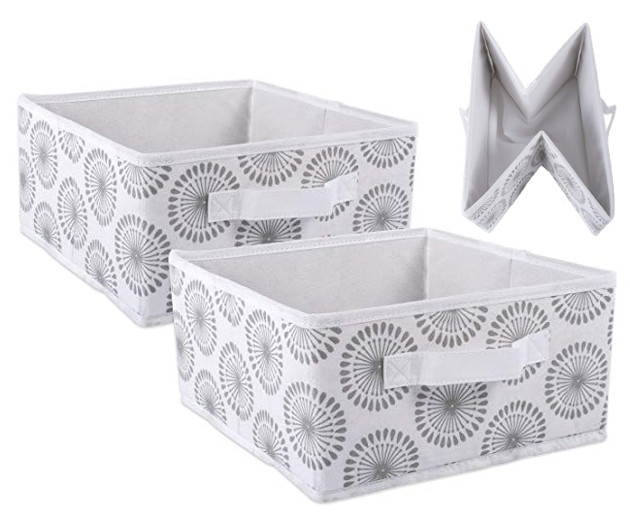 Hanging Shoe Holders Not shown but I hang these back to back for my lighter weight shoes. Set of two!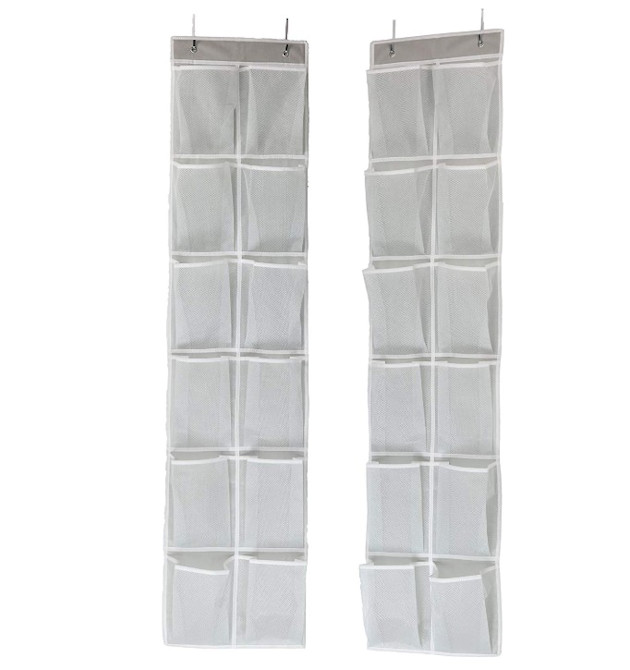 These Clip Curtain Rings are  perfect cap holders. They would work for other small items too. Spray paint if desired!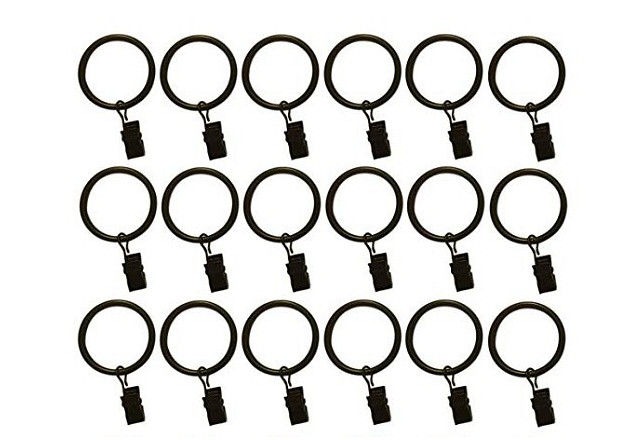 Quick Cap Organizer
I have a few caps and wanted a fun way to organize and hang them.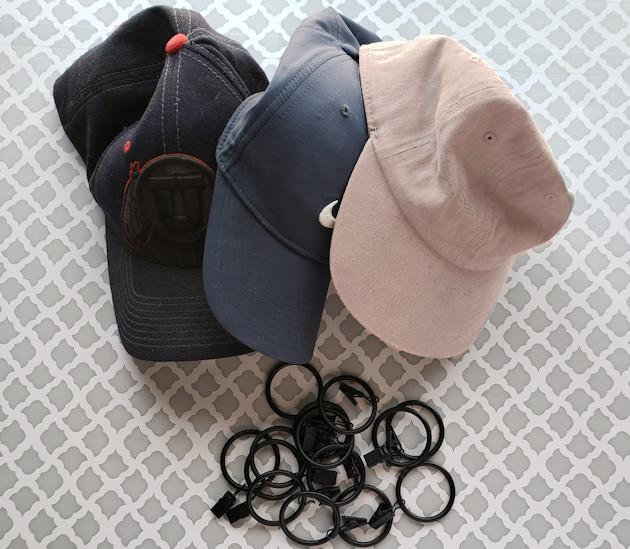 These clip curtain rings come in different metal colors however, you can also spray paint them.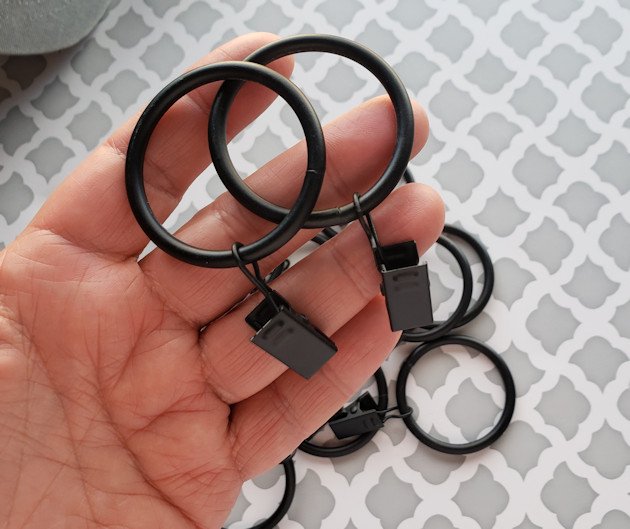 They fit perfectly over a normal curtain rod.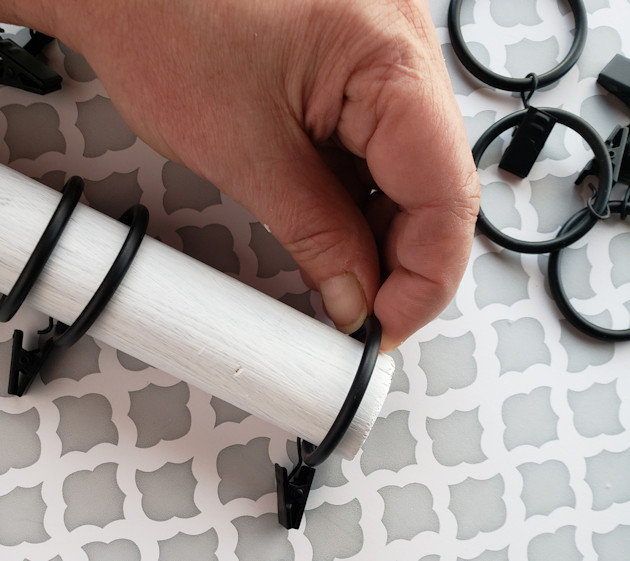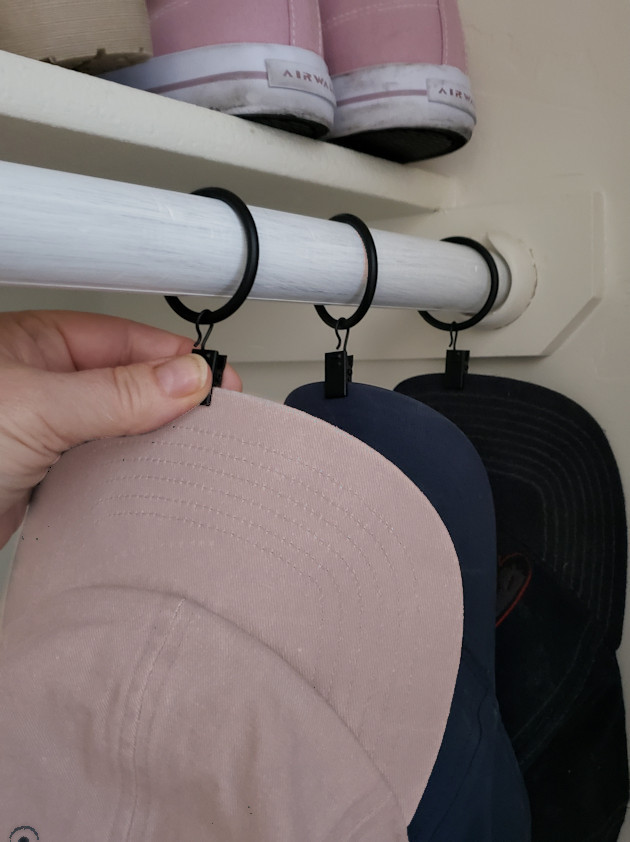 In one of my hanging shelf drawers I keep my walking items.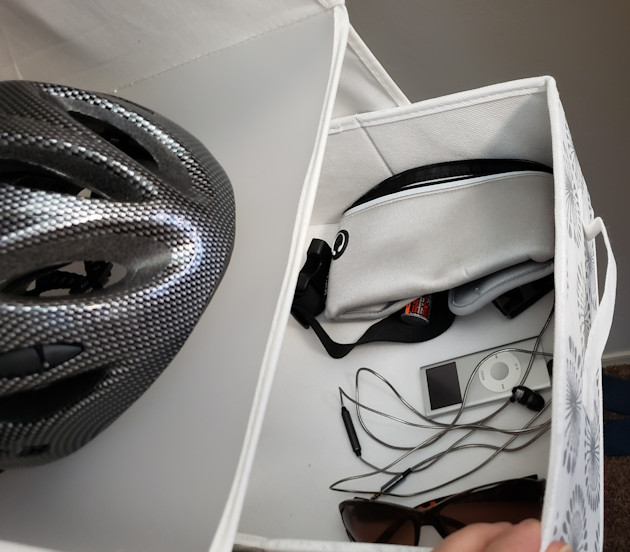 That's just a few Small Closet Organizing Ideas to get you started. The quote makes it extra special!