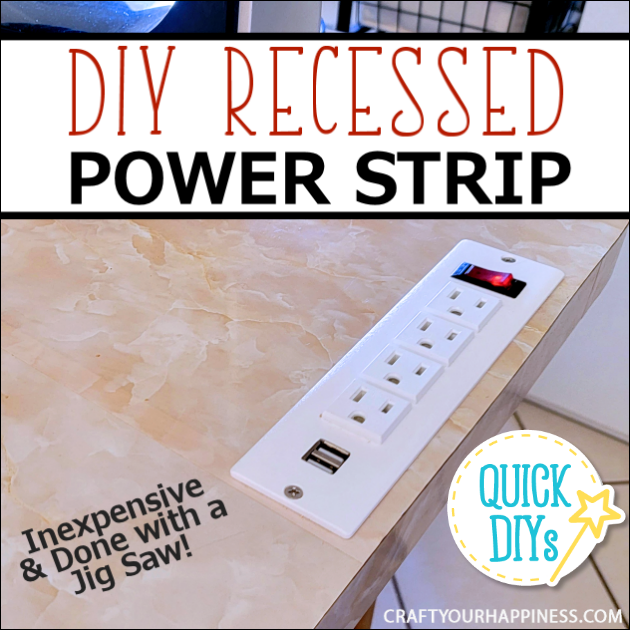 Learn how to install a handy inexpensive recessed powerstrip for areas with overhangs such as kitchen islands. It's easier than you think! We had a large floating island in our kitchen which did not have any outlets. For a while we had a power strip hung on the side with nails to plug in kitchen appliances. Then we found this inexpensive recessed power strip. Took about 20 minutes to install! Now we not only have four outlets but two use ports! Check out our other fun posts such as How to Make Beautiful DIY Paper Flowers in 5 Minutes! and our Contemporary Kitchen Craft Series : Bag Dispenser!
Unique Light Fixtures You Can Make In Minutes On the Cheap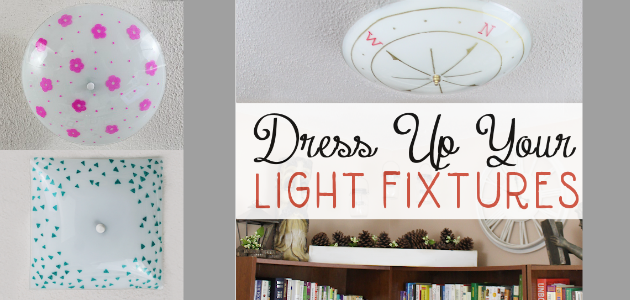 Supplies
INSTRUCTIONS
We have a big island in our kitchen with no power.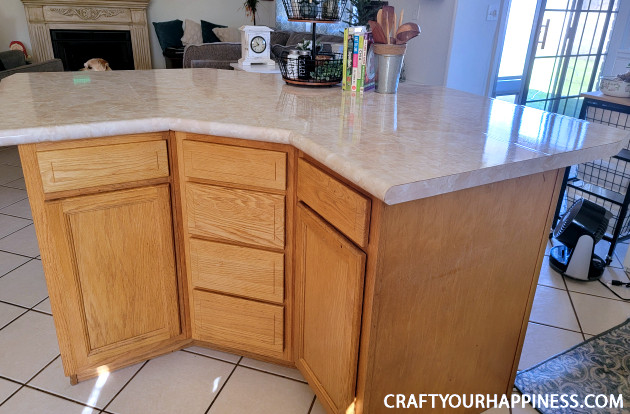 We had a regular power strip nailed underneath the back of it for power but it was inconvenient.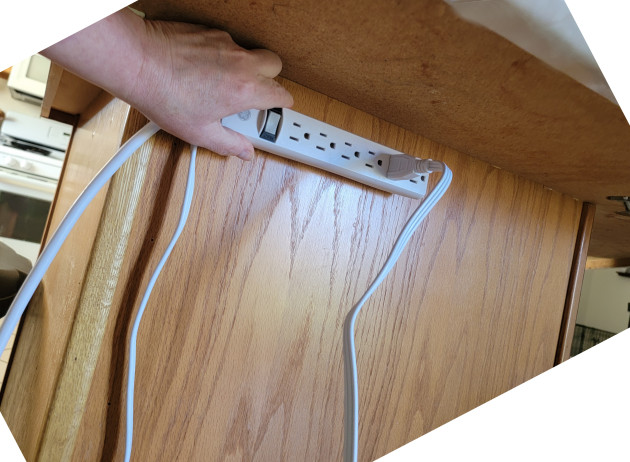 Then we found this recessed power strip for under $15!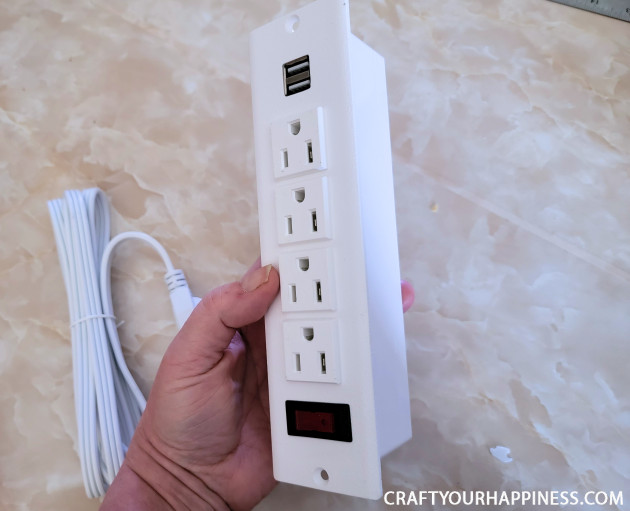 First, we measured underneath the powerstrip to mark the size opening that needed to be cut. TIP: Use a dry-erase marker!  Next, using a drill bit LARGER than the jig saw blade, drill a hole into the corner of your outline. Place you jigsaw drill bit into it and begin cutting around the outline.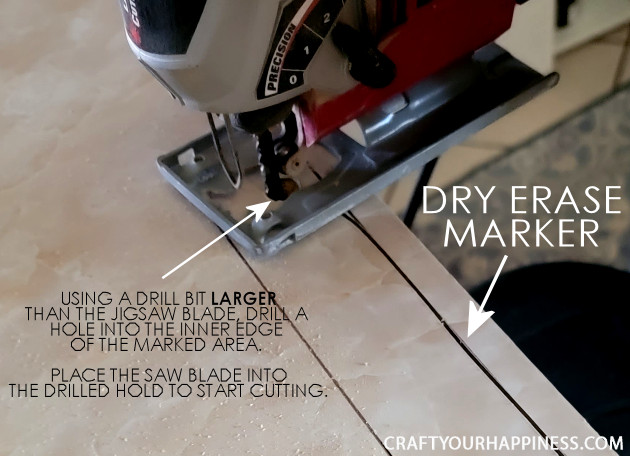 Continue carefully cutting around the edge.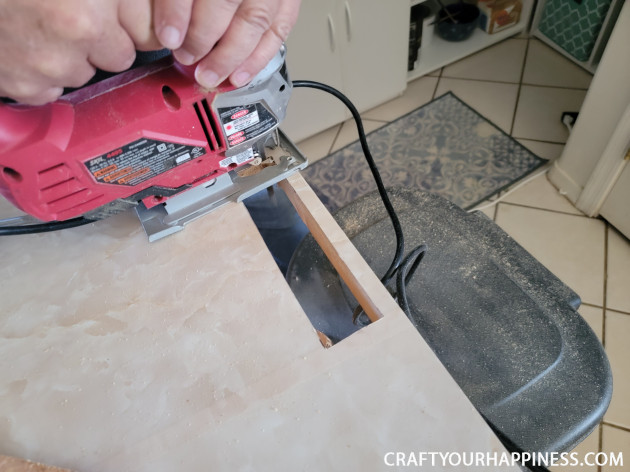 Feed the power strip cord down into the hole.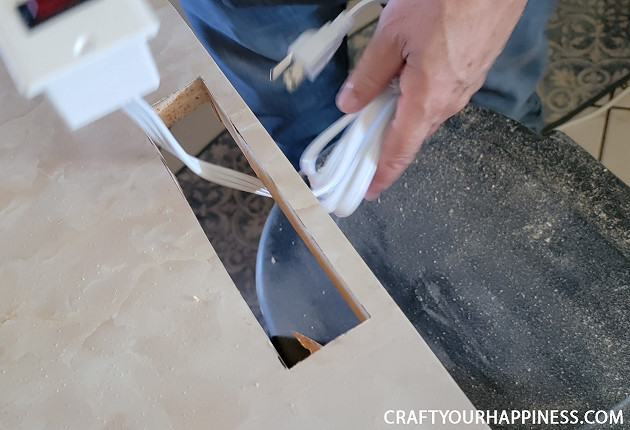 Place the power strip into the hole. You may need to trim a bit more if needed.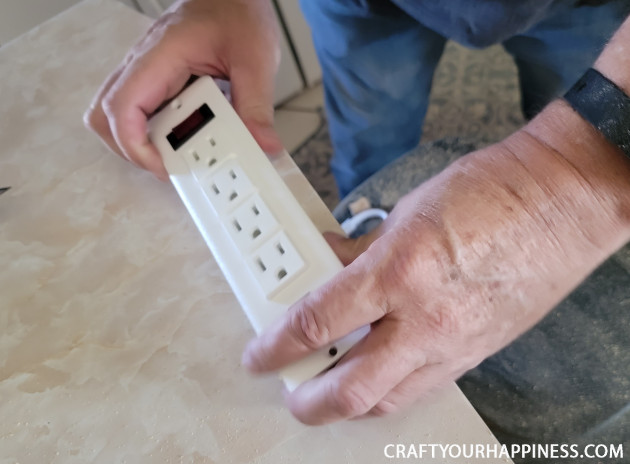 To assist putting in the screws, make a mark into each hole at the end of your strip. Drill 2 small holes. Place it back in and drill the screws into it!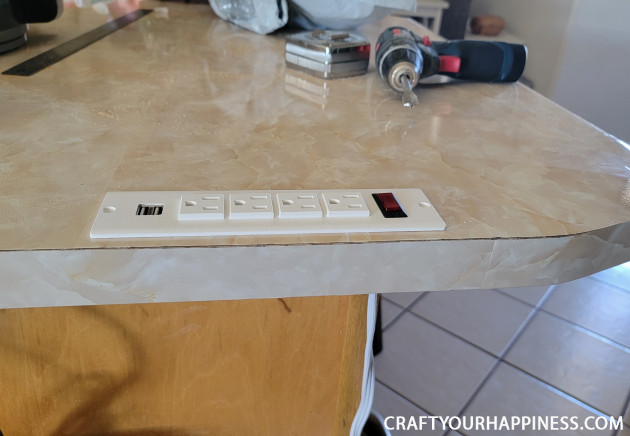 Depending on your setup you may do your cord differently. We ran ours down the back and across the floor using a FLOOR CABLE COVER to prevent tripping which you can see on the bottom of the photo.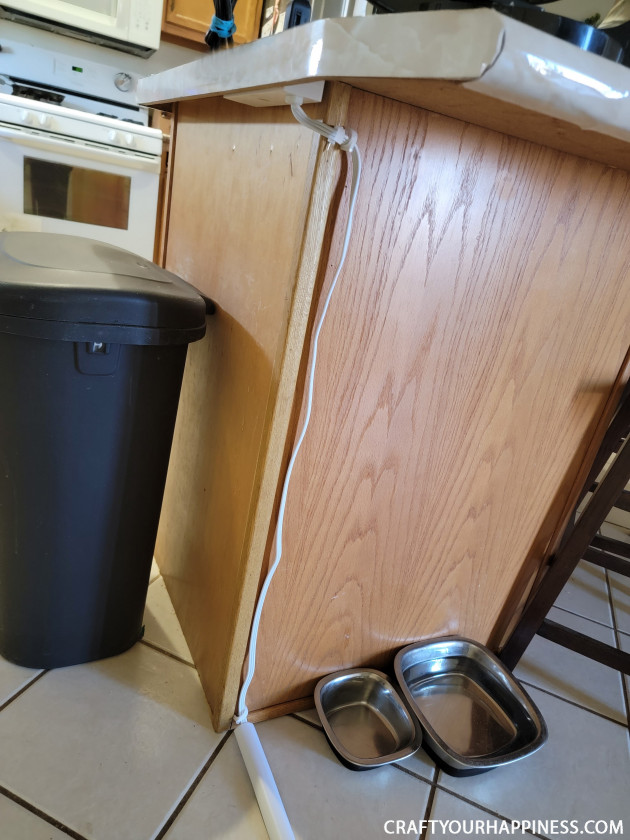 This is SO handy!