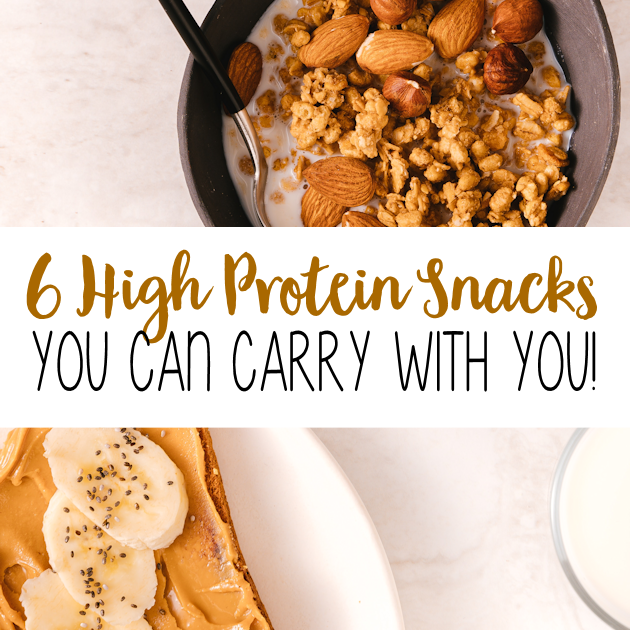 Photo by Antoni Shkraba
In today's time, with constant hurdles, it can be difficult to find the proper time to treat yourself to the right meals. This is why we are often tempted to just forget about our health and stuff ourselves with unhealthy snacks. These snacks are mostly junk food such as chips and sugary chocolates. Hungry and hear the vending machine calling to you? You should consider eating healthier alternatives to remain healthy and take care of your body. Instead of starving yourself until you find some time for a meal fit for your diet, here are some high-protein snacks you can carry with you.
Why Are High-Protein Foods Good For Us?
Protein is one of the most vital components that keep us healthy. Hence, people who try to stay fit emphasize maintaining a diet with a sufficient supply of protein. Protein keeps you full for longer, and you won't have to deal with feeling hungry every few hours. It's also helpful for repairing your cells and producing new ones. A well-maintained diet with protein will help in developing your body. Protein-based foods should be eaten every day but at a healthy level. Your protein source also plays an essential part in this process. Your body requires a good supply of protein to work optimally. There's no need for a massive meal full of meaty goods all the time; you can always switch things up and even eat foods that are easy and quick. You should eat 0.8 or 0.36 grams or pounds of protein for every kilogram or pound of weight in your body. Fish sticks are well known for being very simple but contain a lot of protein to keep you well-fed. If you want to get your hands on some, you can find the best fish sticks here. Apart from fish sticks, nuts, or dairy products, even whole grains are all high-protein snacks you can carry with you and grab a bite of when you get a chance. Now, let's look at some of the best high-protein foods you can eat even on a busy day
1. Hard Boiled Eggs
One of the most efficient protein sources for humans is boiled eggs. Eggs are cheap but provide a great protein level of up to 7 grams. Furthermore, hardboiled eggs may seem bland on their own, but they can be combined with other foods to make some tasty, protein-filled delights. Eggs also don't require much effort or time to make, so you can eat them quickly without wasting time. Furthermore, eggs won't put a big impact on your wallet either, just add a dozen to your basket of groceries, and you are set for a while. You can also keep them prepared by boiling them all together and storing them in the fridge whenever you feel hungry. Eggs also contain other components that work towards keeping you fit and healthy. Vitamins A, B, and D, and choline, are all found in every serving of eggs. To improve the taste of boiled eggs, you can use salt and pepper. Paprika or dried herbs are also known to go well with eggs. You should consider testing your food by adding different ingredients, as the right combination can make healthy food even more delicious!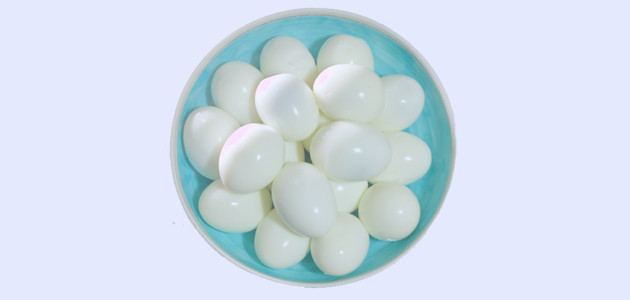 2. Cottage Cheese with Fruits
One of the most popular recipes for a healthy meal consisting of a high protein intake is the genius combination of cottage cheese with different fruits. Not only are you getting a good amount of calcium and protein, but cottage cheese also contains less fat and calories than other cheese types. Additionally, you can make it even more delightful by adding fruits such as apples, berries, peaches, etc. Not only is cottage cheese known to be as good as eggs when it comes to protein intake, but the fruits you add to this tangy cheese will also bring in their own benefits, including a richer taste. It is also worth mentioning that fruits can give your body lots of fiber and antioxidants, protecting it against cancerous diseases. This dish can be carried very quickly from place to place as well.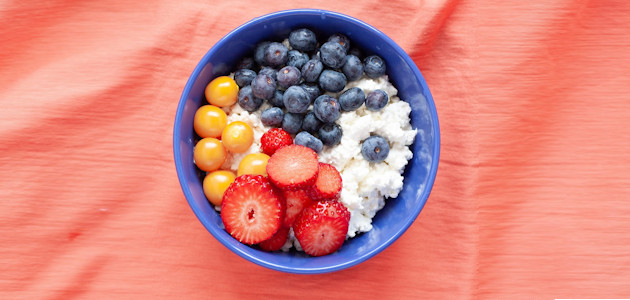 3. A Good Serving of Edamame
Another high-protein snack you can carry with you would be a sufficient serving of edamame. Natural whole foods such as edamame are among the best choices if you want a good amount of protein without a high-calorie intake. These young soybeans are convenient, as you can pop them out of their shell and eat them wherever you like. Furthermore, they are easy to come by as they are abundant in grocery stores and farmer's markets. You can boil them or even cook them in the microwave. You can also increase the flavor by mixing the greens with some salt. Edamame is also good for the body in several other ways. It provides not only protein but fiber and iron as well. All these components make edamame an excellent choice for a snack to keep your energy levels up during a rough day. Overall, edamame is great for your body, and you should see if it suits your tastebuds.
Eating Edamame is Fun, Yummy and Good for You!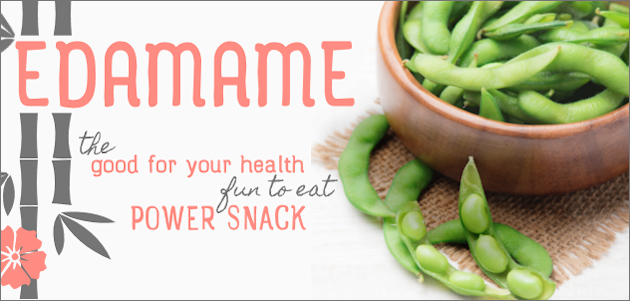 4. Yogurt With Your Favorite Fruits
If you love fruits, you should consider mixing them up with a nice bowl of yogurt. Yogurt is undoubtedly one of the best high-protein snacks you can carry around with you. Both yogurt and the fruits you want to add can be easily taken with you when you're off to work. Greek yogurt and Icelandic skyr are the best options to avoid artificial sweeteners and stick to just the protein. Berries, nuts, and even honey can significantly amplify the taste of yogurt. The fruits you eat with yogurt will also bring additional benefits such as fiber and other elements that can help keep your body healthy. Probiotics, calcium, and vitamin B are also found in greek yogurt. You can even make a smoothie with these ingredients if you're not content with just yogurt and fruits. Such a smoothie is sure to energize you whenever you take a sip!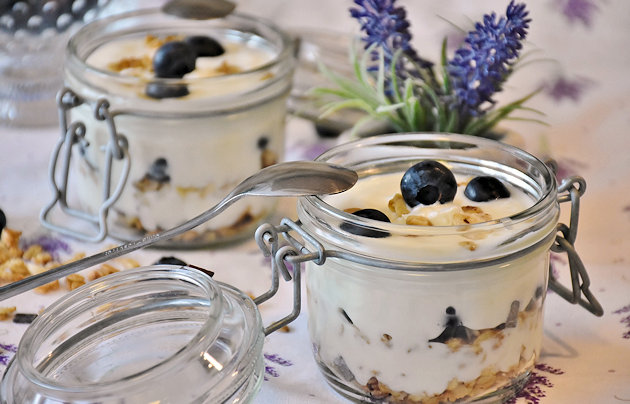 5. Protein Bars Are Perfect Snacks
When on the go, we tend to look for convenience, especially when we have a busy schedule. This is often the case for our snacks and meals as well. Luckily for busy people, protein bars exist! These bars are filled to the brim with all things protein and they are extremely easy to carry around with you as they don't take much space. You can simply put them inside your bag or even your pockets. These bars are best produced with whole-natural foods such as berries and nuts and don't contain much sugar. If you are making them yourself, try to stick to low amounts of sugar about 8 grams per bar. After all, being healthy is our primary goal here, and too much sugar can affect your body negatively.
Nature Valley Protein Bar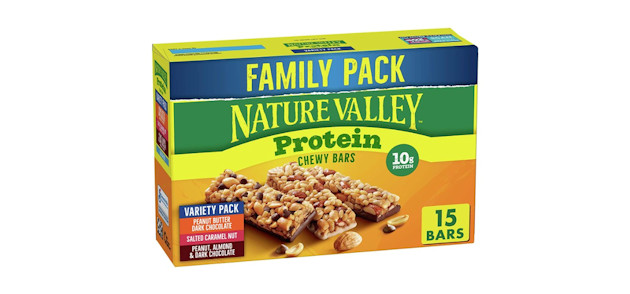 6. Nuts and Butter
Nuts, by themselves, are great snacks that contain several nutritional elements like protein and healthy fats. Mixing such complex nutrients will improve your health and keep your stomach full for longer. Go for natural nuts without the sugar or salts when eating a handful of them during your snack breaks, and you're sure to feel recharged. You can also go for nut butter. Butter made from fruits such as peanut butter is a great combination with various ingredients such as bread and even other fruits such as apples. You get the nutrients your body needs, and you can also treat yourself to an enjoyable snack! Additionally, nuts and their butter are both easily carriable as well.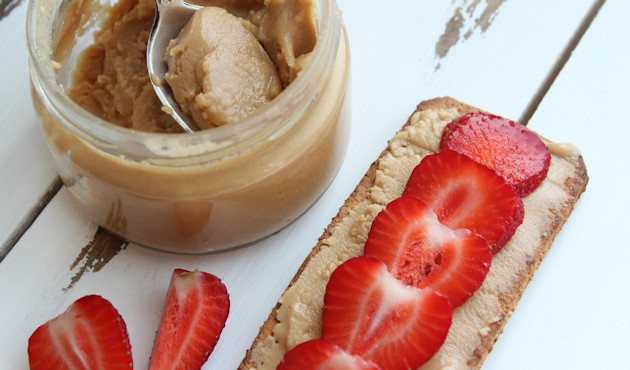 In Conclusion
Whether you aim to build your body or just cut off all the junk food in your diet, switching to foods with high levels of protein without unhealthy elements is the way to go. Not only are you providing your body with all it needs, but with these ingredients and recipes, you are also sure to enjoy your snack time. There are many more high-protein snacks you can carry with you and you should research and experiment with different healthy ingredients to see which healthy recipes suit your tastebuds best and are the most convenient for you. We hope this article has helped you improve your diet, and we wish you good health in the times to come.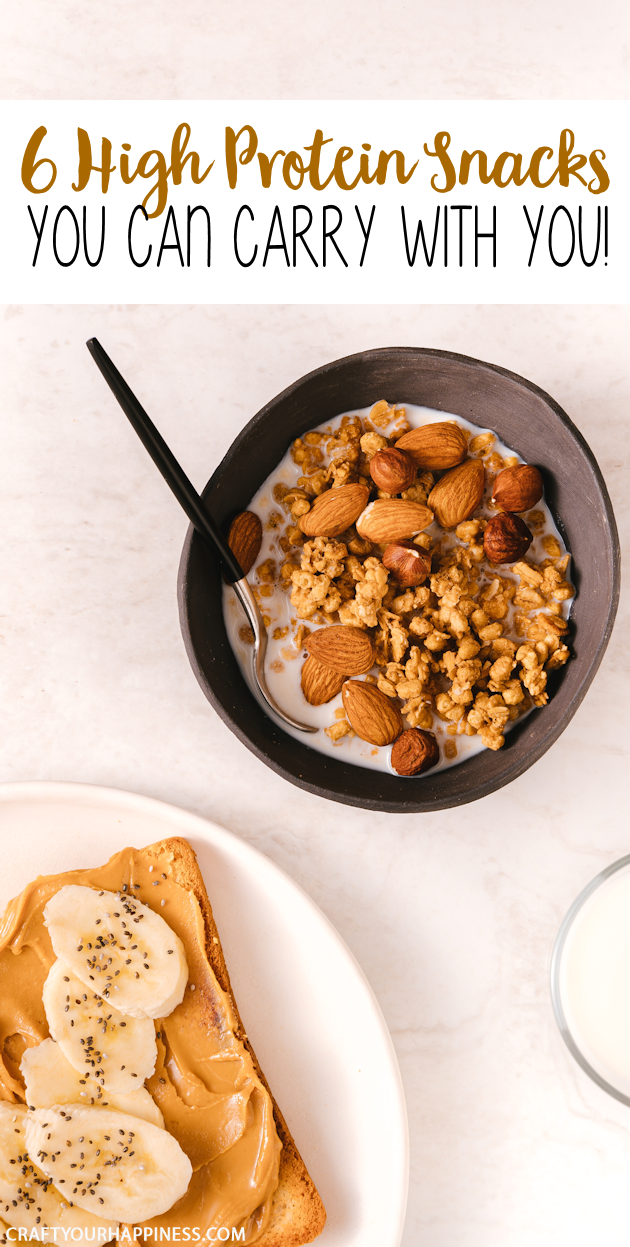 Photo by Antoni Shkraba