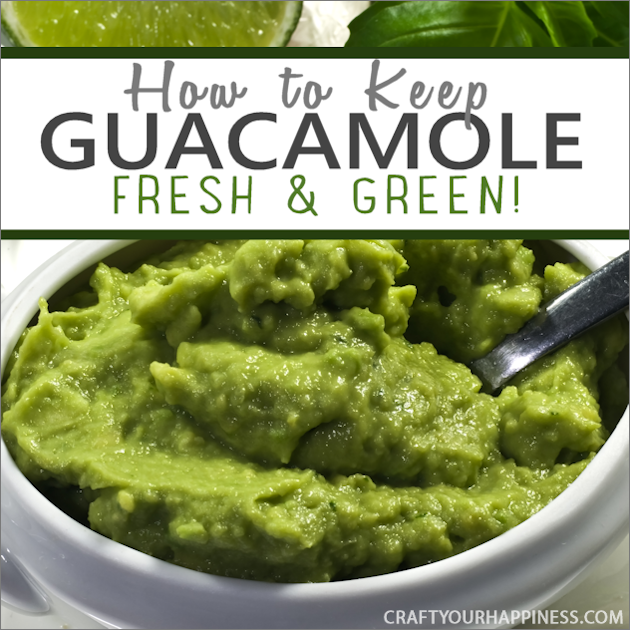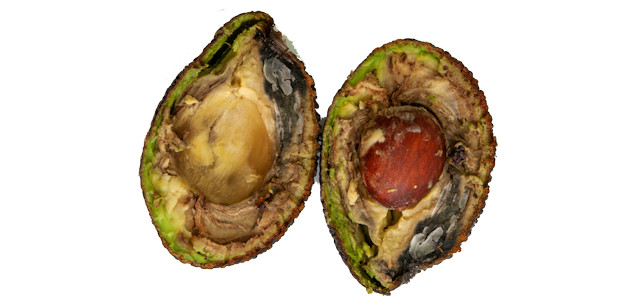 I did it! I finally figured out how to keep guacamole green and fresh in your refrigerator!  If you like guacamole then you've undoubtedly been faced with it going dark quickly.  No one likes brown guacamole… gross. I always thought it was due to light hitting it, but even placing it in dark containers it still went dark. I've seen all kinds of ideas, including keeping the pit in with it (it DOES NOT work).
I finally found the answer! The reason guacamole gets dark is that oxygen gets to it. There is an enzyme in avocado flesh that reacts to oxygen. Oxidation is the reason it turns a yucky brown color.  If you keep the oxygen from reaching it, it will stay nice and green for several days. To do this you need two things: Some Saran wrap and some water. Plus a container with a lid. Make sure to check out our Easy 3 Ingredient Raw Corn Chips also! 
How to Make the Best Raw Guacamole Ever!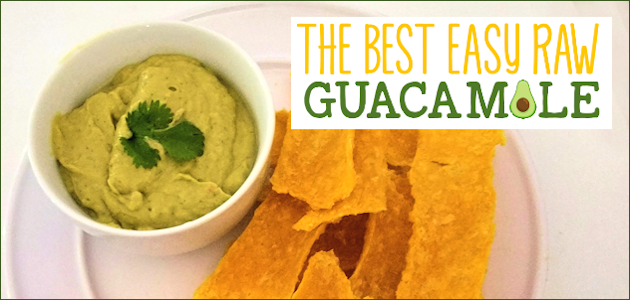 Supplies
Guacamole
Water
Saran Wrap or thin baggie
Airtight containers ( These are my favorites!) 
NOTE: The post shows a small bowl using the method and then a larger one at the bottom.
They make guacamole containers specifically to keep the oxygen from reaching it however, I find this method much simpler!
Place your guacamole in a container. Bounce the container to get rid of bubbles then smooth the top with a spoon.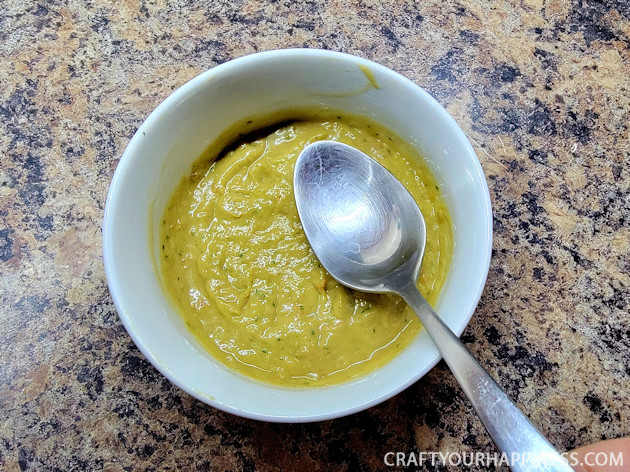 THIS IS THE MOST IMPORTANT PART: Place some water in a container. You are going to CAREFULLY drizzle the top of the guacamole with a thin 1/8″ layer of water. It must be done SLOWLY or else it till put holes into the guacamole. I USE MY CLEAN HAND TO POUR THE WATER SLOWLY INTO IT , THEN LET IT DRIZZLE ONTO THE GUACAMOLE. The layer of water prevents oxygen from getting to it.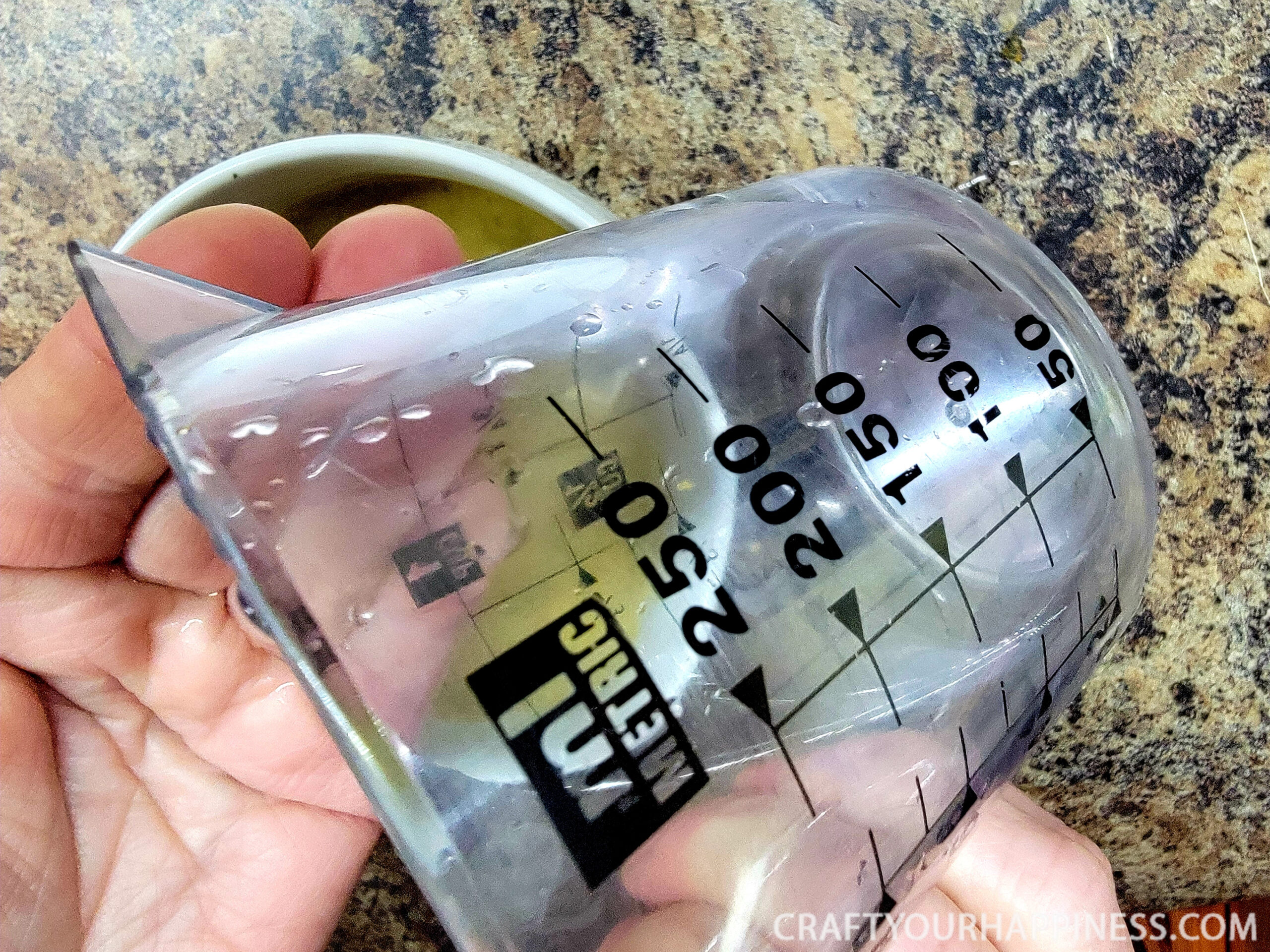 Next, take a piece of Saran Wrap and carefully lay it over the top, using your finger to push it down around the edges of the water. I used a small baggie due to the size of my bowl.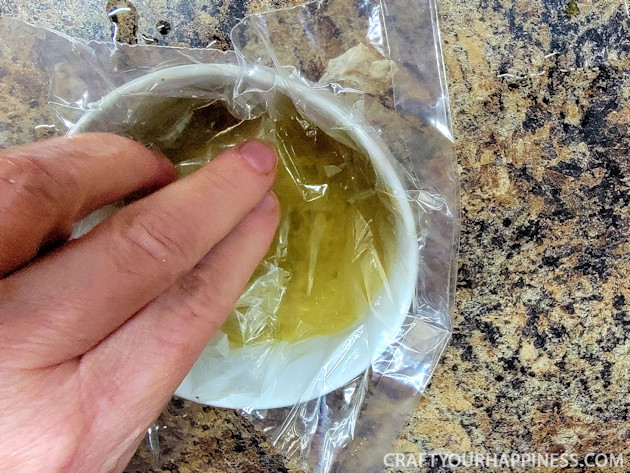 The key is to make sure the saran wrap is tucked into the edges well and there is no air in the middle if possible. Cover it and place in the refrigerator.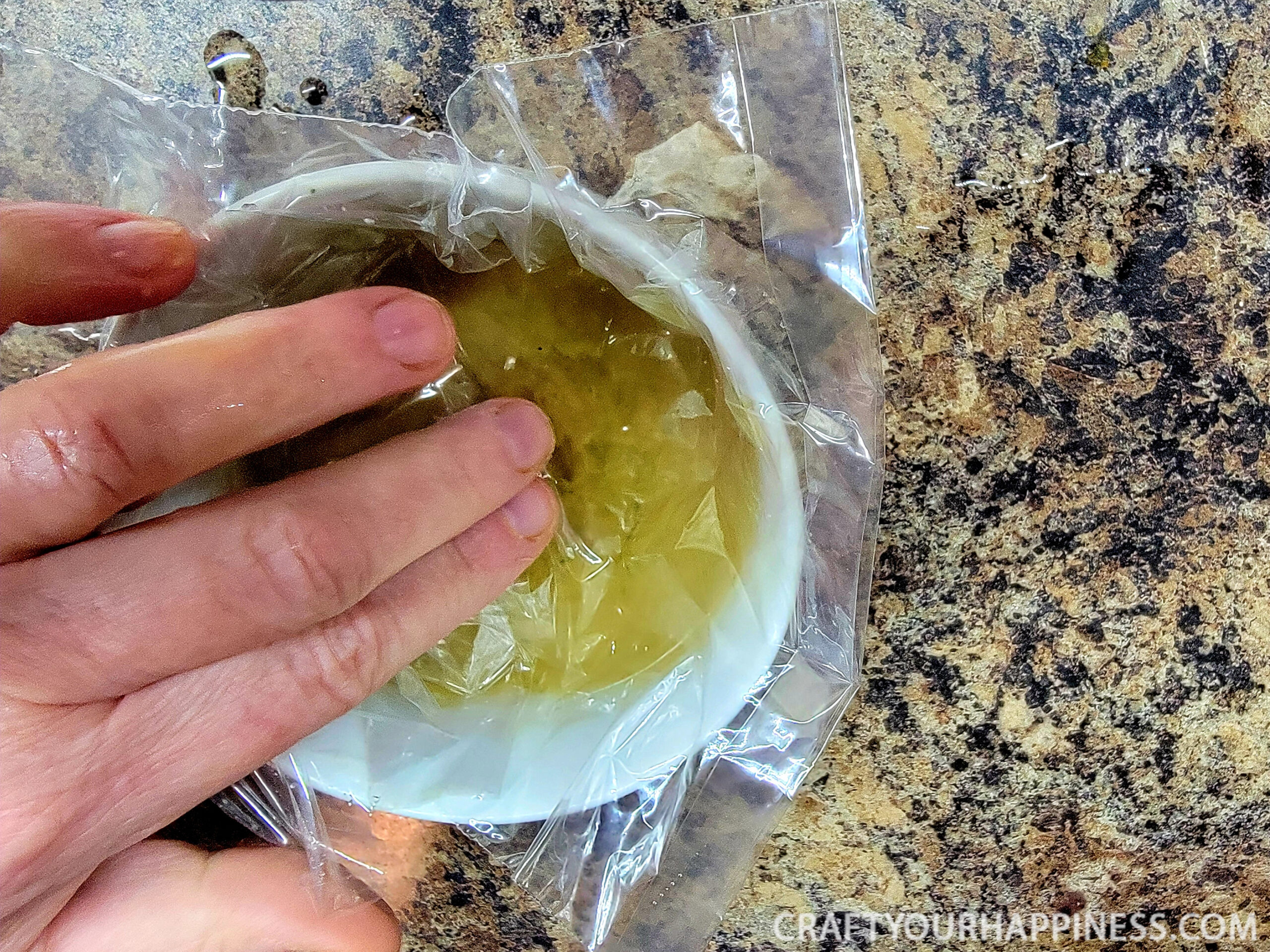 THIS IS 3 DAYS OLD!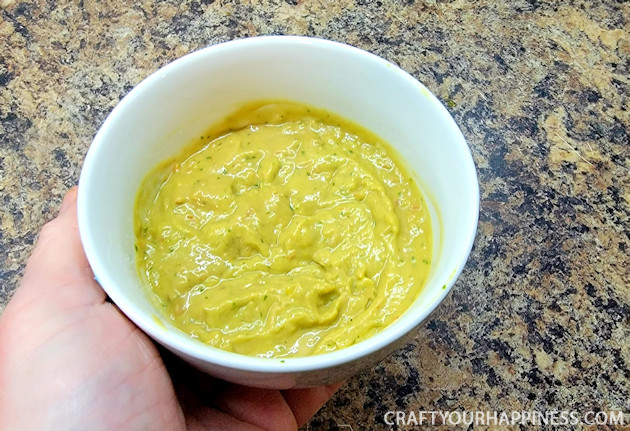 This shows my larger container. It's easier to see the Saran Wrap placed over the water and tucked into the edges a little.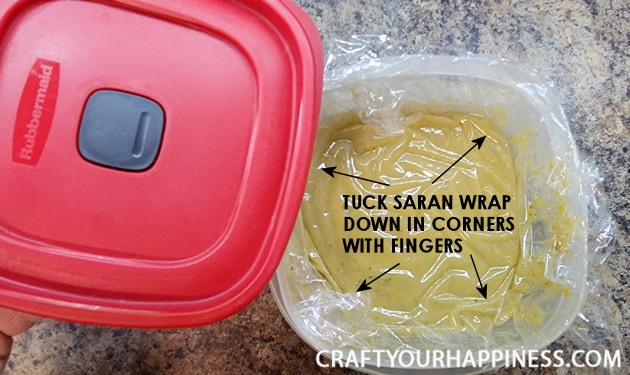 To use it, take it out of the fridge carefully and remove the plastic.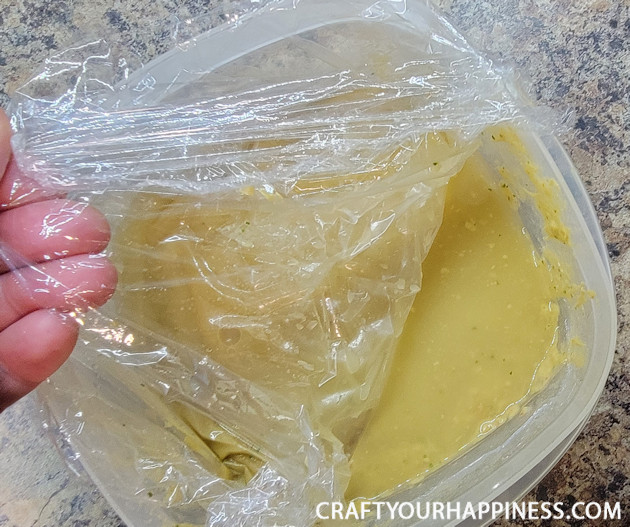 Pour the water off slowly into the sink. Mix the guacamole a little. Use and repeat as needed!