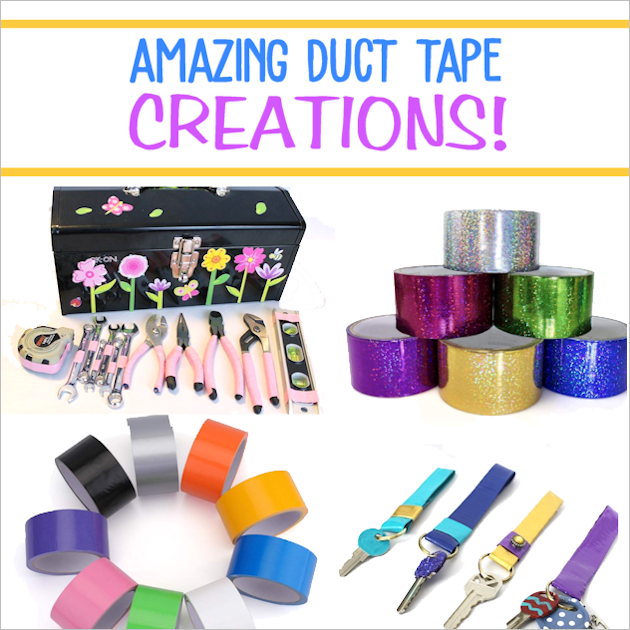 Duct tape is very popular because of its diverse usage. It is a flexible and sturdy material and can easily attach to different materials. This tape can easily be used for domestic and small repairs, packaging, and even DIY activities. You can find colorful duct tapes of different patterns to create some amazing and fun crafts.
Make a Washi Tapes Dispenser From a Box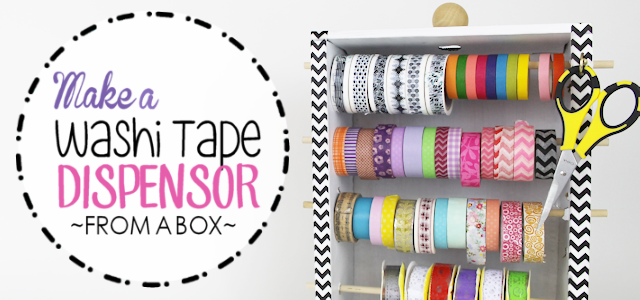 Here are some incredible duct tape activities that you can do at home.
Mobile Phone Case
Customized phone cases are always trendy and stylish. By using colorful duct tape strips and designs, you can create a customized mobile phone case for you or your friends. There are lots of shapes, designs, and colors available when it comes to duct tapes. If you can't find the right type in your local store, you will find it in the tape jungle. You can choose based on your preferences. Usually, herringbone patterns, stripes, or preppy plaid styles look good for the phone case.  But be careful when taping around the camera lens. To avoid a messy situation, use crafting scissors or a craft knife to precisely snip tape around the lens.
Book Covers
Duct tape can be used to personalize and strengthen the outer layer of books and diaries. To cover your books perfectly, try to cut the tape in an angular shape from both the front and the back. In this way, you can get a perfect base.
How to Decorate Your Laptop!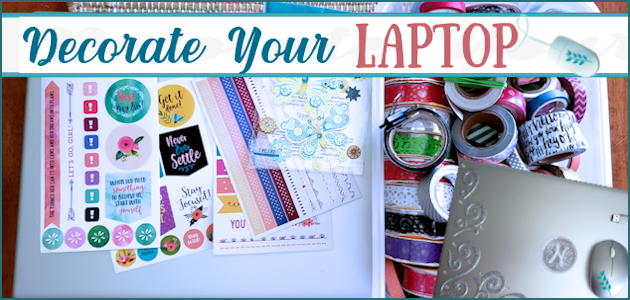 Desk Organizer
Kids and teens are often messy! They constantly struggle to organize their school materials. To ease their struggles, you can make a DIY desk organizer. All you need is cardboard boxes, toilet rolls, and duct tape.  You can even get your kids involved and let them showcase their creativity. The process is straightforward too! More importantly, the results are stellar. The organizer can be sectioned into two parts. You can use the front for stationery and the back for books and copies. You can also use the empty duct tape rolls as a pen holder. Tape two empty rolls to make them longer and seal the bottom with tape.
Get Organized with Plastic Bottles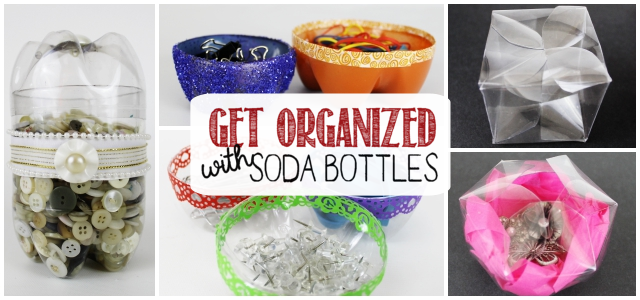 Hair-bands and clips
Do you love to craft your accessories? Then this is your chance to create some stunning hairpieces all on your own.
For designing, you can use plenty of patterns and colorful duct tapes. You can even add a few rhinestones, buttons, laces, or ribbons to make it more unique. You can stick these by using glue over the tapes.
How to Make a Huge Washi Tape Post-It Note Wall Calendar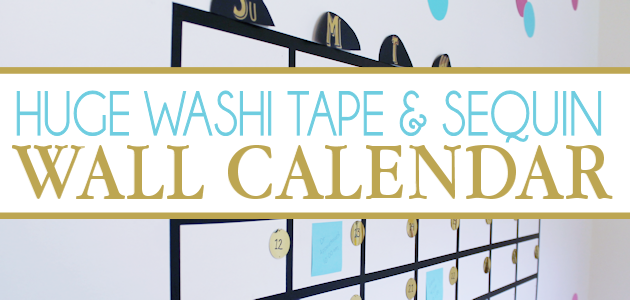 Bracelets
Bracelets have always been in high demand, particularly if you have children and teens at home. Several pieces of research have shown that thousands of dollars are being spent on this accessory every year. Wouldn't it be wonderful if you could design a piece for yourself or your friends that was both beautiful and unique? To craft a bracelet, you'll need either stones or plastic clasps that you'll need to hold together with duct tape.
Colorful Jars
Duct tape can be used to embellish any vase, bowl, container, or jar. It's simple; all you have to do is follow the instructions. Make attractive jars out of food jars or cans for the office, kitchen, and crafts. It's ideal for storing office supplies and crafting materials such as pens, pencils, brushes, and other stationery items, etc.
Useful Trash Can
Trash cans aren't a common sight inside vehicles. That's why you end up storing your waste in every nook and cranny. Did you know you can easily make a trash can from scratch? All you need is colorful duct tape and scissors. You can go completely freestyle making this! No adhesive or strict measurements are required.
15 Minute Removable $3 Geometric Door Decorations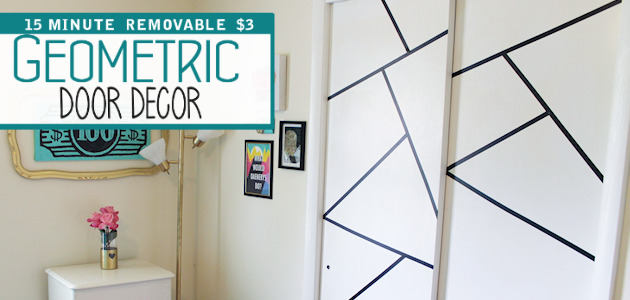 Handy Knife Sheath
Buying a ready-made knife sheath feels like an unnecessary expense, especially if you're on a budget. The good thing is you can easily design your own. However, you need to invest in two things to create it successfully: duct tape and a duct sheet. So now it's all about your creativity. Design the patterns of the knife sheath, and voila! You're done.
Bottle Holder
Drinks spill. It's inevitable. There's no avoiding it. You need your daily dose of caffeine. What if you knew how to prevent the spills? Your savior comes in the form of a handmade duct-taped sling. Here's what you have to do. First, wrap a bottle and keep the sticky side out. Then, re-wrap the bottle with the sticky side in. This process creates a makeshift beverage holder. You can also learn to add a strap to your carrier through this tutorial. If you're new to the world of duct tape, experiment with a beer koozie first. Next, wrap the bottle in duct tape; it makes the project more manageable. It adds insulation later too. Your drinks stay cold for a longer time!
Decorative Gift Sets : Clothespin Crafts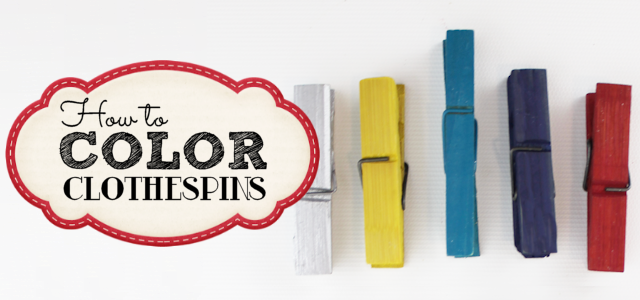 Sunglass Case
With duct tapes, you can create a lovely dyed sunglass case and protect your sunglasses in style. This is a very cheap way, and it creates a plain lining that protects your glasses from getting scratched. This project is not time-consuming at all and is so easy to do that you'll be able to design various cases to match all of your sunglasses and handbags.
Caddie
Keeping your automobile organized is no easy feat. You'll always find a misplaced item or two. Here's how to solve the problem- make a simple automobile caddy. To start, use a measuring tape to measure the gap between the headrest poles. Next, make a foundation using a duct tape cloth. You can even make numerous pouches to store your goodies. Finally, glue the pockets to the bottom. And voila! You have a chic automobile caddy with minimal effort.
Make Your Own Pink Tool Set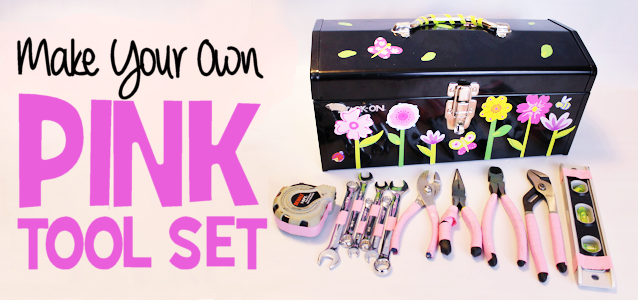 Key Chains
DIY sleek keychains add-ons a little style to your keyring. Try choosing delicate, shiny, patterned duct tape for a stylish finish or bold colors to add a splash of color to your daily routine. Adding a bunch of stones, jewels, or colorful gems will make your keychain look cooler and elegant.
How to Make a Quick Heart Keyring from a Plastic Lid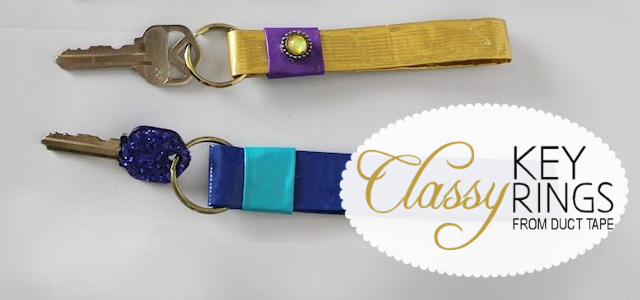 Final Thoughts
Duct tapes are easy and safe to use. You won't need any prior experience to make these small crafts, but you definitely will have fun.