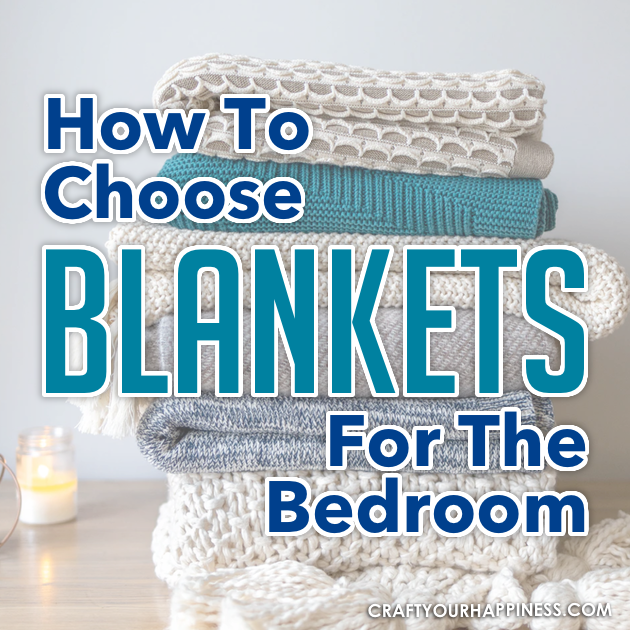 As winter approaches, blankets become one of the most essential items in the bedroom. Not only in winter, but some people prefer sleeping under blankets throughout the whole year. However, when it comes to buying a new blanket, the task can be pretty tricky. This article intends to guide you through your blanket shopping. Blankets have to be super comfortable and cozy so that you get complete relaxation while sleeping under them. The good news is that there is a wide range of different types of blankets to please everyone, from quilted blankets to electric ones. Let's look at some factors you might want to take into consideration while choosing a blanket for your bedroom.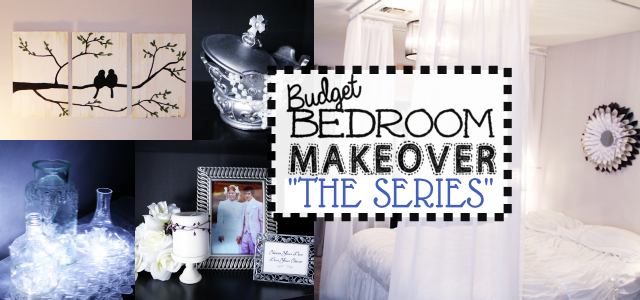 Size
The size of the blanket you choose should match the size of your bed. A smaller blanket would look very weird and unpleasant. Blankets should be slightly longer than your bed so that they can cover part of your bed completely and it becomes easier to tuck the blanket in. Blanket sizes can vary among different manufacturers. Typical sizes are mentioned below.
Twin: 90" x 65"
Full/Queen: 90" x 85"
Queen: 90" x 90"
King: 90" x 110"
Fabric
Different people can find comfort in different materials used to make the blanket. So before buying one, you might want to choose from the different types of fabrics it is made of. Fabric can also contribute to the quantity of warmth the blanket could provide, as well as, its weight and ease of cleaning.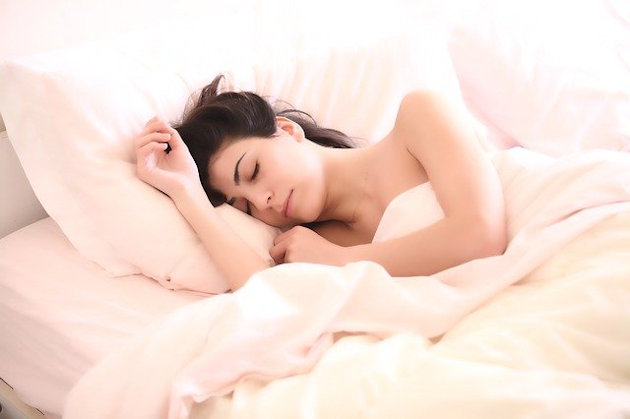 Cotton
This could be an amazing option if you are trying to make your home an eco friendly one. It is also a healthy choice if you are allergic to synthetic fabrics. Cotton blankets are easier to clean and remain in good condition even after repeated washes. They can be woven differently, making them suitable for both summers and winters.
Wool
Wool is another natural fabric that is not synthetic, but some people might have a wool allergy, so always check if you are allergic to wool. But wool blankets are amazingly warm and comfortable while being breathable. They are heavy and perfect for cold winter nights.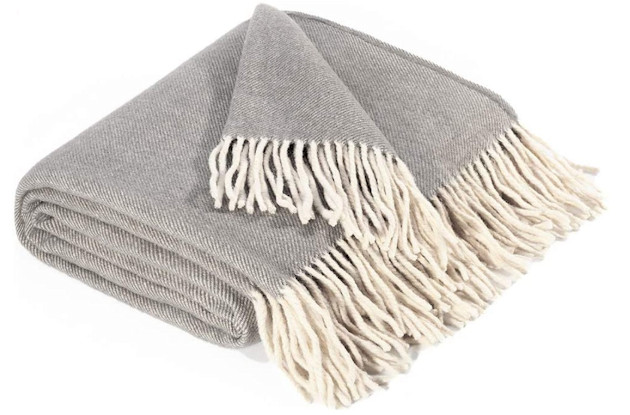 Down
It is composed of synthetic fabric placed between layers of fabric. They are lightweight but very comfortable and provide ample warmth. Be careful if you are allergic to the materials it is made of!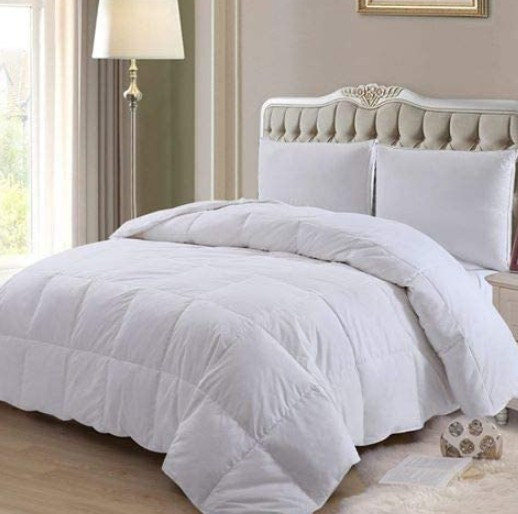 Cashmere
You should choose this if you are looking for something elegant and luxurious in your bedroom. Cashmere blankets are silky and soft to the touch and give a royal vibe! These blankets might be towards the upper range of price but are worth it.
Synthetics
Synthetic fabrics come in different varieties, such as polyester, acrylic, and microfiber. The drawback with this fabric is it induces static electricity and is not quite breathable. However, they are pretty affordable and warm but don't expect it to last for a long time.
Fleece
Fleece blankets are used popularly for children as they are soft, light, and warm. They can remove moisture and keep you dry and cozy.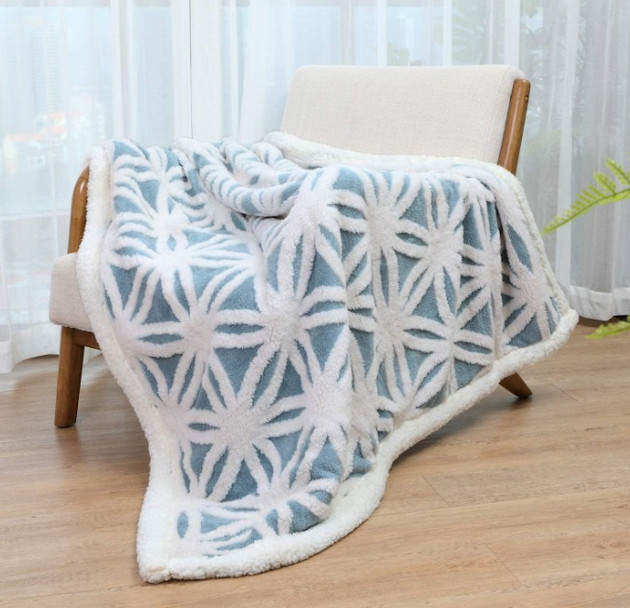 Vellux
Blankets made of Vellux are the best choice if you are allergic to any fabric. They are strong and hence, prevent wear and tear from multiple washing. They are also known as "hotel blankets" as they are widely used in luxurious hotels. The material has a nice, soft velvety texture and can keep you very warm.
Blanket Weave
The weave of a blanket can determine its weight and warmth. Blankets can be woven in different ways.
Thermal
Thermal knit blankets are loosely knit and are mostly found in cotton blankets. Having loose knits makes them breathable and also suitable for use in summer.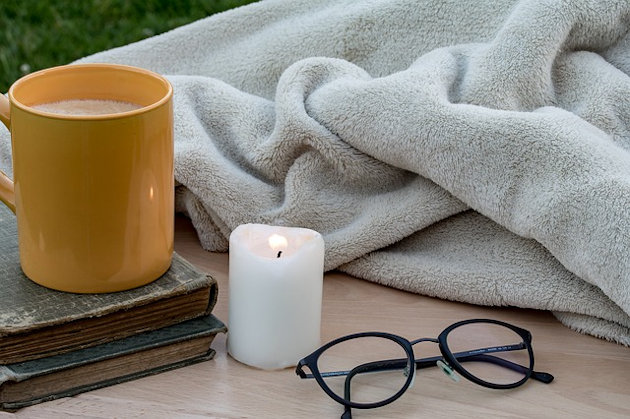 Knit
These weaving are mostly found in synthetic or wool blankets. They are warm and cozy and weigh heavy.
Quilted
This type of weaving is done to secure the layers of down blankets so that they don't move inside the layers.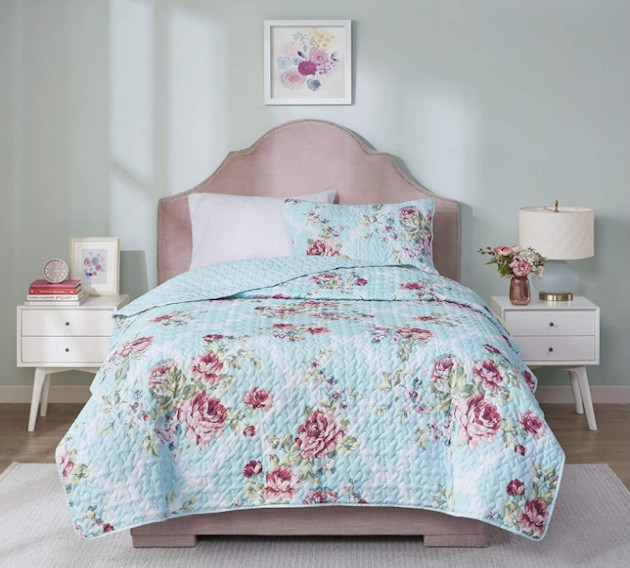 Conventional
Conventional weaving makes the blanket very warm as the knits are tight and close. However, this also makes the blanket unbreathable.
Color and Design
Blankets are big, so they are bound to capture anyone's attention who enters your bedroom. You'd want a blanket to be colorful or to match the colors of your wall or furniture or other decorative items in your room. A blanket with a random color might be a misfit in any room and might not be pleasant to the eyes. Imagine having to lay under a beautiful, cozy blanket and staring up at a well-decorated ceiling– must be amazing!
The design of your blanket is a factor too. If you are getting a blanket for your child's bedroom then you might want to get one that has cartoons printed on it or is colorful. Whereas, if you want one for your room then you may want a monochromatic one or with a certain pattern. If you are getting a blanket for you and your partner's room then you can choose from prints with different love quotes or even customize with your names printed on the blanket.
Electric Blankets
Electric Blankets are comfortable and very convenient. You can control and adjust the temperature you want under your blanket and the best part is as long as it is plugged in, it won't turn cold. But you have to be extra careful using this since it contains electricity and also might not be suitable for children.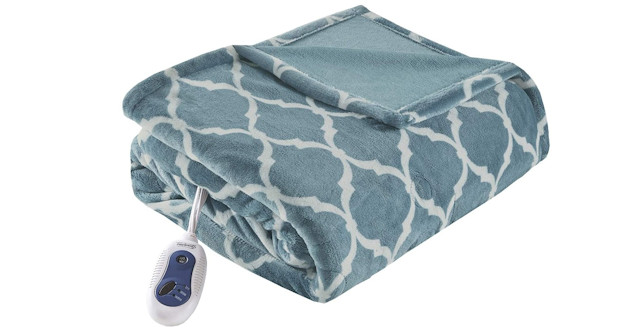 Ease of Cleaning
Blankets are large and also quite heavy. You have to break a sweat when it comes to cleaning them. The easiest option would be to get them cleaned by a laundry shop. But if you were to clean them yourself, cotton blankets are the easiest while wool might be the most difficult as they are both heavy and take a long time to dry.
So now that you know about the different types of blankets available out there and the advantages and disadvantages of them all, it should be easy for you to choose the perfect blanket for your bedroom that would be both cozy and eye-pleasing.