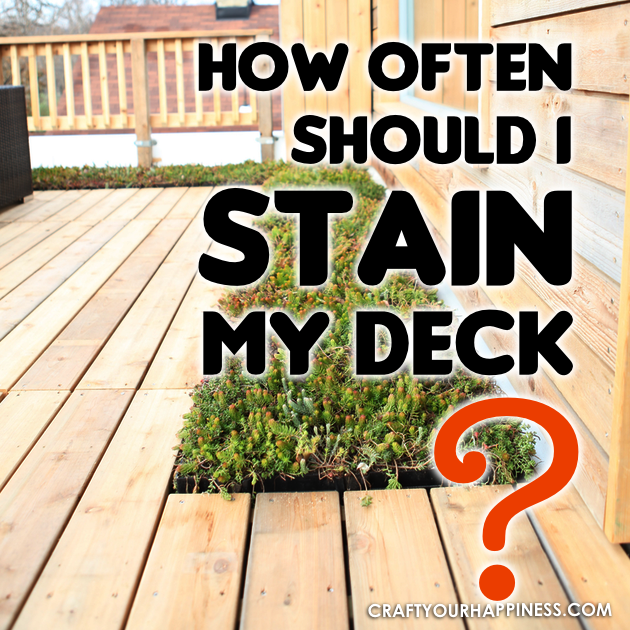 A wooden deck extends your home's outdoor living room, making it suitable for hosting visitors or simply unwinding at the end of the day. However, you must maintain your deck regularly to keep it clean and looking attractive. Find out how often you should stain the wood and learn about other maintenance activities.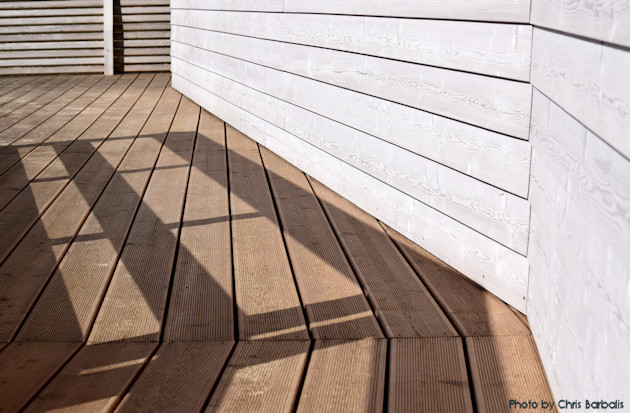 Staining The Deck
One of the most perplexing tasks includes staining or sealing your deck. When it comes to staining a deck, you have a variety of options. Transparent stains, solid stains, semi-solid stains, and semi-transparent stains are all available. Strong stains, like paint, will produce a coating on top of the deck surfaces, while translucent stains will absorb into them. The type of stain you use (along with other variables) can significantly impact how much you need to apply it to stain your deck. What's even more perplexing about staining or sealing your deck is that you have no idea when you should do it.
When it comes to staining or sealing your deck, keep the following considerations in mind.
All Decks Aren't the Same!
Although you may believe that staining and protecting your deck is a one-size-fits-all solution, this could not be further from the fact! When deciding how much your outside decking should be stained and covered, consider the following factors.
If you use Clear or Semi-Transparent Stain to cover your deck, you should plan to reapply a new coat of protective stain every two years to ensure that your natural wood deck receives the full degree of protection.
The average time between stain reapplication for decks painted with Semi-Solid or Solid Paint Stains like Redwood, Cedar, Moss Olive, Mountain Ash, White Birch, Riverwood, and Charwood is about five years. These stains look like paint on the wood's top layer and act as a stain guard as the paint seeps into the wood.
Weather Conditions
When your deck is in a shady area and exposed to high humidity, it can wear out much quicker than decks exposed to hot and dry conditions. If the stain is exposed to wet and humid air, it is more likely to be washed away. Fungus and mold can also enter the wood during wet weather. You can also note blackened areas on your deck, which will involve sanding, bleaching, and cleaning to remove. Decks exposed to year-round sunlight or humidity will need more regular staining and sealing to keep up with the weathering process.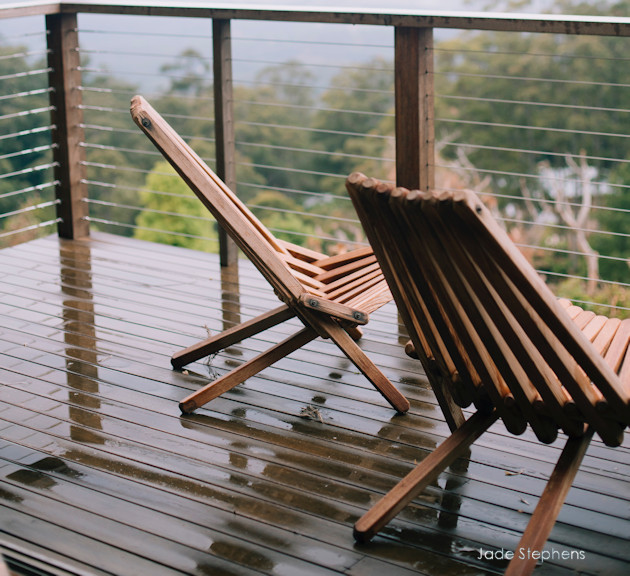 High-Quality Stains
A high-quality stain is the best defense you can offer your deck. You will have to choose between water-based (latex, acrylic) and oil-based (alkyd) stains, each with its own set of benefits. Pick yours from Tom Bradly. Color preservation is better for water-based stains – they are also much easier to deal with than oil-based stains as a result. There is less odor, cleanup is simple with soap and water, and water-based stains are not flammable, so you don't have to worry about storing them. Also, water-based stains dry faster than oil-based stains.
Nevertheless, oil-based stains have their advantages too. They last longer and penetrate more deeply than water-based stains. They are more resilient, which is a major benefit for decks in harsh climates. Additionally, the longer drying period permits for a more even finish. Because of the extra care and effort needed with oil-based stain, you could hire an experienced professional to do the stain work –  unless you have prior experience.
Check Your Deck
To see if your deck is secured, you can perform a simple test. Simply spill a few drops of water onto your deck's surface to see what happens. If the water beads up and stays on the surface, all is probably perfect. However, if the water absorbs into the wood easily, it is a sign that your deck boards are at risk of breaking, twisting, or rotting. You will need to paint your deck in that situation. Since each board is unique, you should measure in a few different areas of your deck.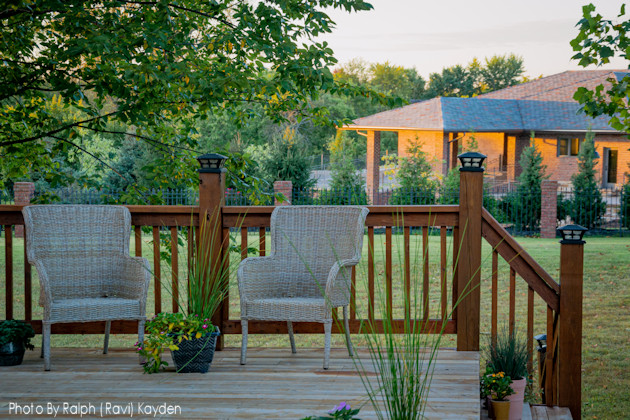 How Often Should You Stain Horizontals Wood Surfaces?
Depending on the brand, style, you should reapply solid content of the stain, exterior wood surfaces such as deck floors, the tops of railings, and wood walkways every 1-3 years. To decide when to reapply, check for signs of fading, wearing, or peeling.
How Often to Stain Vertical Wood Surfaces?
Fences, wood-framed houses, log cabins, and deck railings are examples of exterior wood surfaces that usually last twice as long as a horizontal surface. On a vertical floor, this could take 3-7 years.
Wood Stain Stripping  Tip: If a semi-transparent or transparent wood stain has failed with more than 25% wear or peeling, you will need to strip and shine the wood for the prep. This will aid in the application of the new coating evenly. If you're changing stain brands or shades, you'll need to strip and sand the current coating entirely before continuing.
Sealing
The stain will spread between the storage process twice a year with a UV weatherproofing water sealant. They provide water resistance and ultraviolet or UV inhibitors to shield against the sun's harmful rays. Since complete safety requires application twice a year, you may need to plan several days for operation and drying until the deck can be used again.
How To Stain A Deck To Last
If you stain your deck properly, you will reinforce the bond between the wood and the protective coating, extending the stain's life.
Clear all sealant residue from the deck.
Clean the deck entirely with a pressure washer.
To avoid scarring the wood, hire a professional if you are not familiar with pressure washing techniques.
Using a semi-transparent stain that will reach the wood more profoundly than solid-color stains.
Oil-based stains are more durable than water-based stains and give the deck a more natural, polished appearance.
Our decks provide years of joy and summer memories!  They deserve the best care possible.
We hope you could provide you with the knowledge you need to start the staining process for your deck.  If you are unsure, always consult a professional.  Happy summer!