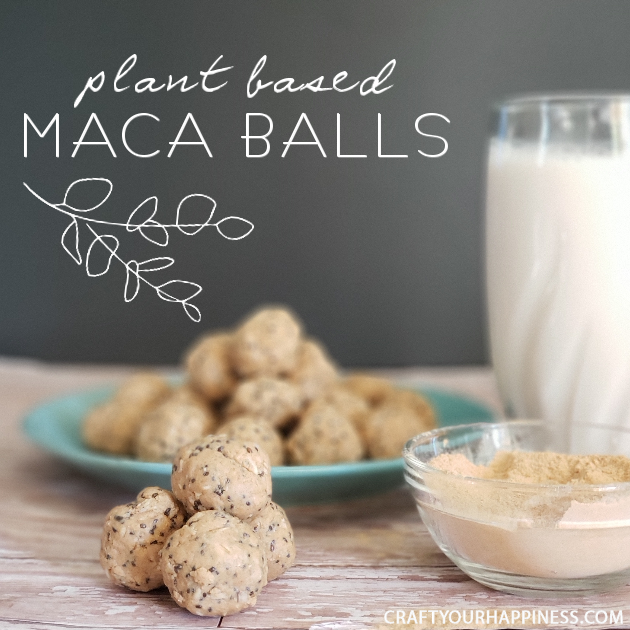 Learn how to make a delicious vegan snack using our quick, healthy plant-based Maca energy balls snack recipe. Maca is an edible plant native to South America in the high Andes mountain of Peru. I have to admit I'd never tasted Maca nor knew much about it until recently. It's now one of my favorite things with a unique flavor unlike anything else I've tasted. Maca is not only delicious, it has many health benefits.
If you're looking for other healthy plant-based snacks check out our healthy no-bake (and no heat) cookies just to name a couple.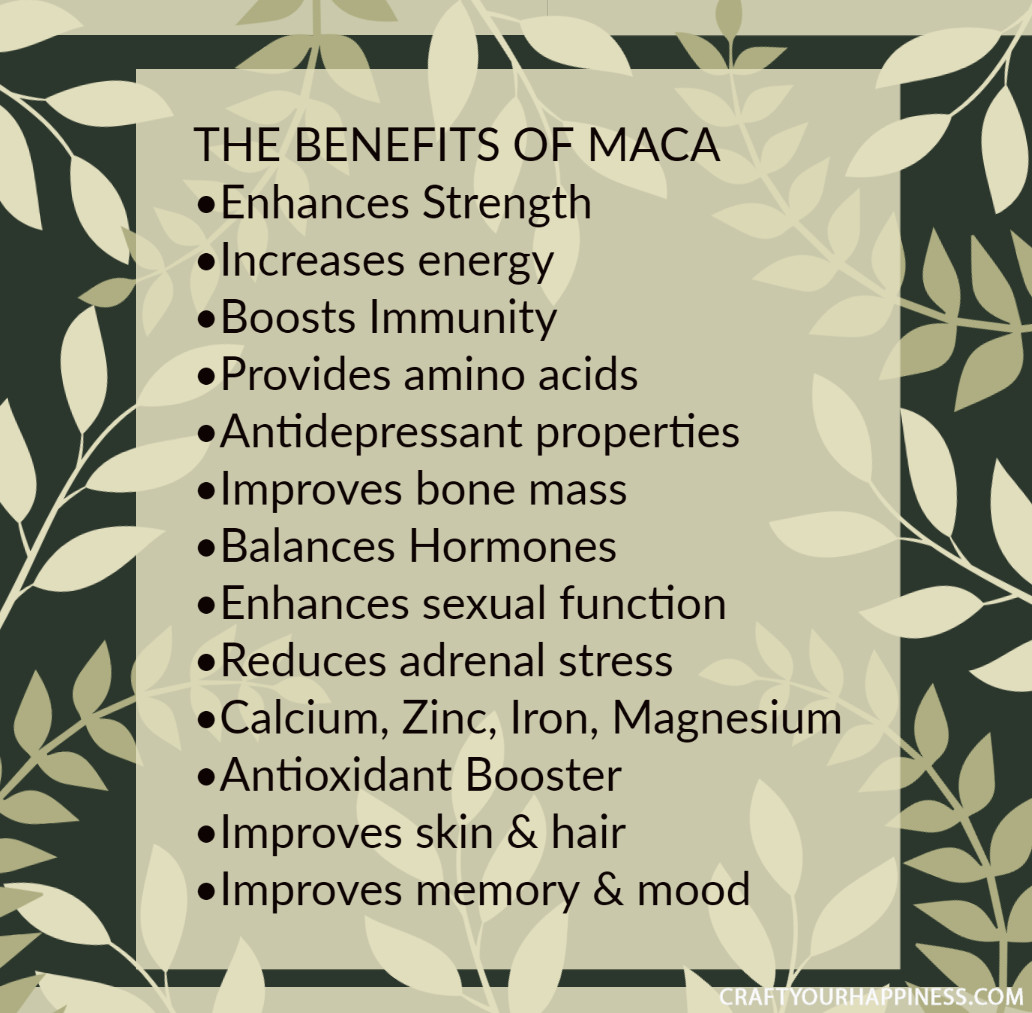 Ingredients
These are the exact ingredients I use. I buy all these items regularly from Amazon.
Recipe (Printable)
Quick Healthy Plant-Based Maca Energy Balls Snack Recipe
Author:
Craft Your Happiness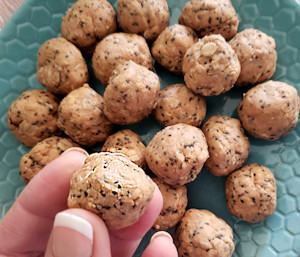 Ingredients
1 cup Rolled Oats
2 Scoops Vanilla Protein Powder
2 TB Chia Seeds
4 tsp Maca Powder
½ C Almond Butter
2 TB Honey
4 tsp Coconut Oil
Princh Salt
Instructions
Mix dry ingredients into a large bowl.
Add Almond Butter (Can be heated slightly if it's really thick)
Add coconut oil (melt in the microwave or on a stove on low if the oil is solid)
Add Honey
Crumble/knead with hands.
Roll into 1" balls
Keep in fridge
Visual Instructions
Gather ingredients. Coconut oil can get hard when its cool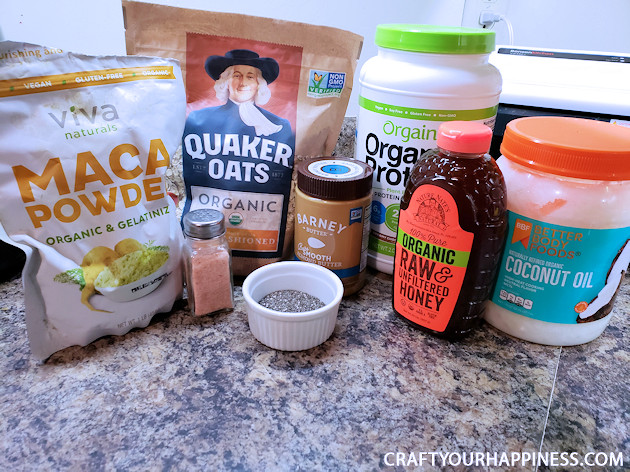 Maca powder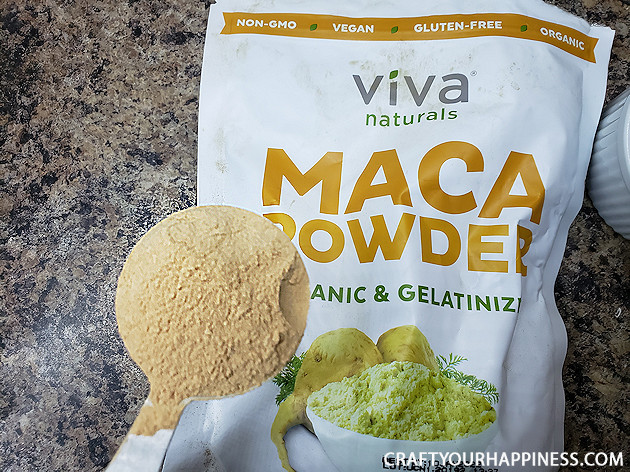 Coconut oil. (I heated it for about 20 seconds in the microwave to soften.)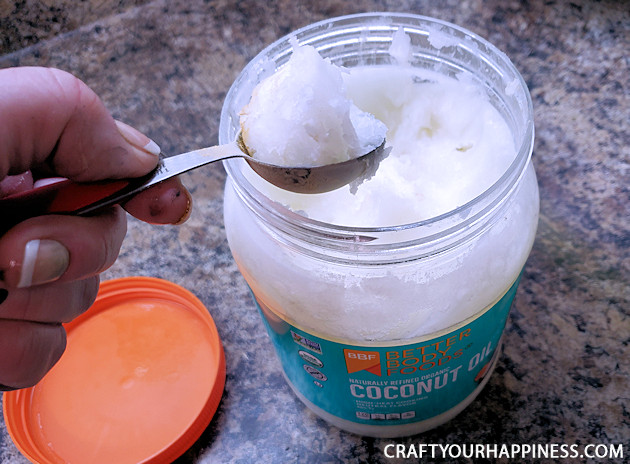 Melted Coconut oil.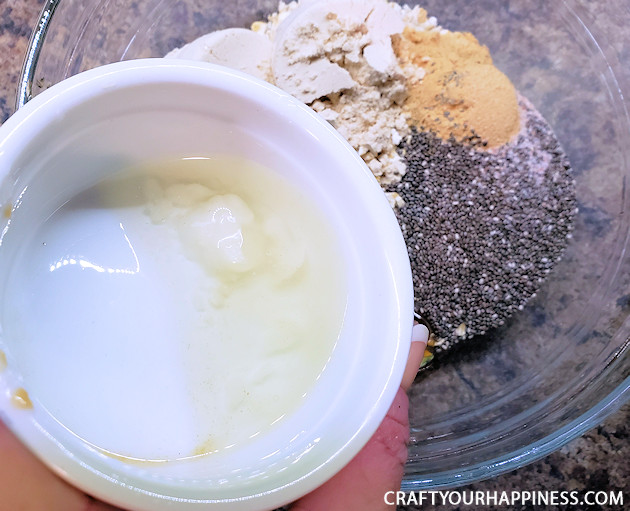 Place all ingredients into a large bowl.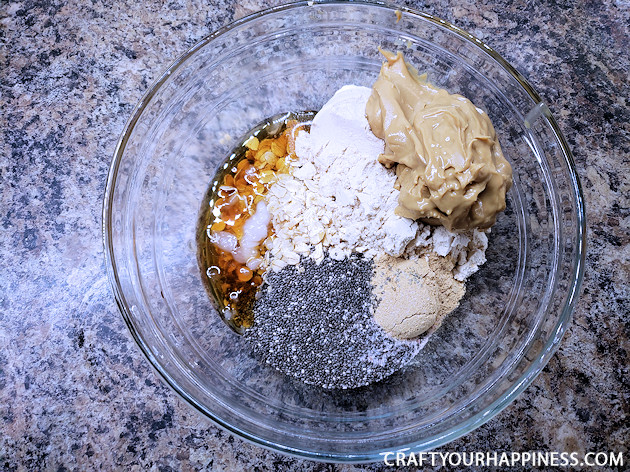 It's easiest to mix with your hands.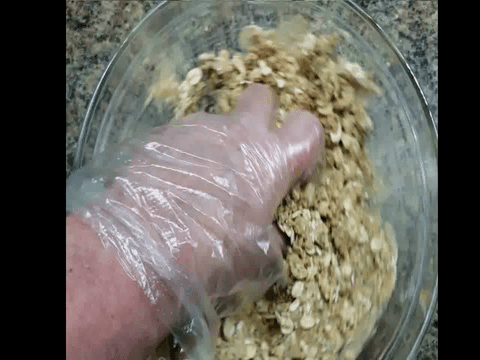 Roll into 1″ balls and keep in the fridge.j