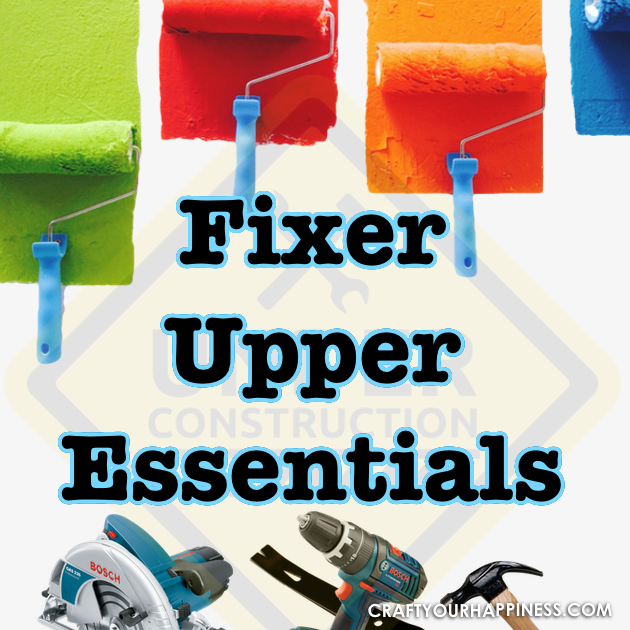 If you have recently got your hands on a fixer upper, the chances are that you are beyond excited at the prospect of renovating a derelict shell into your own dream home. The possibilities are endless with fixer uppers. They may look old fashioned, have dampness in the walls and may not have been inhabited for a decade or two (okay, that's a little extreme), but they still have potential. As long as the building is structurally sound, you can transform something that needs some TLC into a well loved family dwelling or rental property.
Fixer uppers are renowned for being problematic. Often there are unforeseen problems with fixer-upper homes especially if they haven't been lived in for a while. The roof, the plumbing and the internal areas of the home may have been neglected, not to mention the yards and external areas. It's now up to you to breathe new life into this project to help it live up to your dreams and vision for it. If you are planning to make a fixer upper your forever home, you need to take heed of these fixer-upper essentials to help you create a dream home without breaking the bank.
Our Free Room Makeover Kit can help a lot. (Free printable)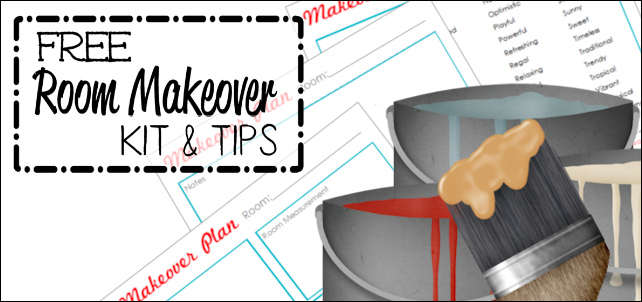 Before The Decor
While you might be itching to get in there, pick paint colors, choose a new kitchen and start planning an extension, you need to take a look at the boring, yet essential parts of your dwelling that need considering. It's vital that you get relevant and reputable tradespeople around to make sure that your home is fit for the basics of someone living in it. Hire a roofer and get them to check out the integrity of your shingles. Look up and see if you can spot any missing sections or bowing of the gutters. If you notice something that you suspect could be a problem, the earlier you find it the better.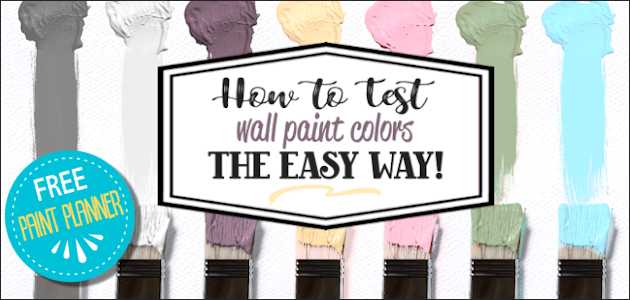 Hiring Professionals
Managing a project like a fixer-upper can quickly turn into a headache. There will be a whole host of tradespeople that you need to hire to complete those jobs that you simply cannot do. Have you ever plastered a wall? It is a highly skilled job that needs a professional touch. Try and plan out your renovations so you hire the right tradespeople at the right time. If you don't it can delay your fixer-upper project. A roofer may alert you to potential problem areas, or if it's really in poor shape, may even suggest replacing the entire roof. This may be essential for the safety of your dwelling and to ensure that your home remains structurally sound. Alternatively, you may just need to replace the odd tile or two. Secure the services of a plumber and an electrician to check the pipes and wiring of your home. Many older houses are not equipped with modern wiring meaning that they aren't up to current safety codes or fit for twenty first century living. Rewiring a home can be expensive but it is essential if you want a forever home, or if you are looking to sell it and move up in the future. If you notice any leaky pipes or you plug something in and smell smoke, it is crucial that you get your home safe before you consider whipping out the power tools and immediately starting your DIY projects.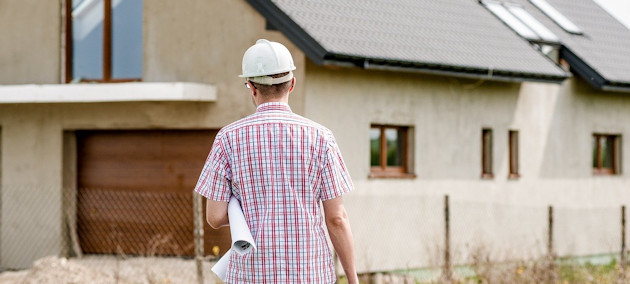 If you are planning to carry out a renovation to create a larger kitchen, dining room, or to create an expanded loft, you may also need a team of builders and an architect to plan out the best configuration for your lifestyle. Renovations are costly, but should add square footage that, in return, will increase the value of your completed dream home. Kitchens and dining rooms that are open and airy are very much the hubs of the home nowadays and are conducive to family living. If this is perfect for your lifestyle, go for it.
The Exciting Stuff
The most exciting aspect of a fixer upper when completing renovations is actually getting in there and sorting out the decor, choosing the kitchen and bathroom and selecting the furniture. When you head into a fixer upper, you might be surprised at just how much has been left there by the previous occupant. It's not unheard of to find vintage sideboards, retro coffee tables or even white goods that still work. If you are sticking to a tight budget, look at any white goods that you do have and see if it will be cheaper to utilize Fisher and Paykel parts for your washing machine or oven rather than replacing them. This could be infinitely cheaper and could save you money that you can allocate elsewhere. 
When looking at your kitchen, go for a set of units that work for you as a family. Look at the deep pot drawers, the integrated wine coolers and the nifty space saving extractor fans. If you are worried about splashing out a little too much, head to your local kitchen showroom and enquire about potential ex display models. Sure, their drawers may have been opened a few hundred times and you might not have as much choice as you'd like, but the units will be in near mint condition and you could be paying less than half of the recommended retail price. You also might save enough cash to go for that granite quartz worktop that you fancied. Don't go for trends and shun the interiors magazines. Opt for a style that you love rather than going for a fad. This way, you know you will love your kitchen for a decade or more rather than getting tired of it in the short term.
Color schemes can be tricky to get right. You have a choice – you could either go for a muted palette that you carry throughout the entire dwelling or you could opt for thematic rooms that create a more eclectic style. If this is the home that you foresee yourself spending your twilight years in, then go for your own personalized style. Only consider a more muted tone if you are looking to sell up in the near future.
Think about the colors that you like to surround yourself with. Perhaps you want a bold damson purple in the dining room or you want a white walled minimalist look in your living room. You could opt for a bright yellow kitchen or a calming duck egg blue bedroom. Or perhaps, you fancy a wallpaper rather than a painted facade? Wallpaper can be an effective way to add a feature, draw the eye and add interest to a room.
Period Features
If you have bought a fixer upper, the chances are that this is an older property. Being older means more maintenance, but can also mean more period and original features. Even if they are no longer there, you can head to a reclamation yard and enjoy scouring round for original cast iron Victorian fireplaces, cornice and coving. If you want some old school iron radiators for your bare brick walls in your study, go for the originals rather than reproduction equivalents. They can cost less than you think. Reclamation yards are perfect places for bartering. If you are buying a lot, you can get some great deals.
Fireplaces are the perfect feature to hone something unique. Purchase some original tiles, buy a new tiled hearth and mix this with a wood burner to create a one of a kind feature. The art of renovating a fixer upper is harnessing the beauty and aesthetically pleasing nature of period features but mixing this with the modern luxury of twenty first century living. Get this right and you could create a perfect dream home.
Outside
Fixer uppers often look tired from the outside, but with a little bit of work, can look incredible. If the pebble dash facade is looking gray and dull, get some white render paint and brighten up the outside for very little money. Clean the gutters so that they are free from leaves and moss, and enjoy giving the front door a new lick of paint. The color of your front door will say a lot about you. Do you want a classic country cottage blue, a regal and sophisticated black, or a naturally varnished wood? Composite doors are secure, robust and come in many different styles.
If the driveway is looking messy and the gardens are overgrown, take a few weekends and give them a facelift. Start wedding, power wash the driveway and enjoy putting up some hanging baskets around your front door and windows. Splashes of color from foliage can be perfect to freshen up your external area and make your entrance more welcoming. Put out a pleasant doormat, plant a bay tree or two and give your home some much needed curb appeal. You want to turn heads for all the right reasons so make the outside of your home as delightful as possible.
When you buy a fixer upper, you might be a little overwhelmed at just how much you need to do. However, set yourself a budget, hire the tradespeople you need, take advice when you need it, and take your time. Enjoy the process of crafting your dream home and before long you will find that buying that fixer upper was the best decision you ever made.