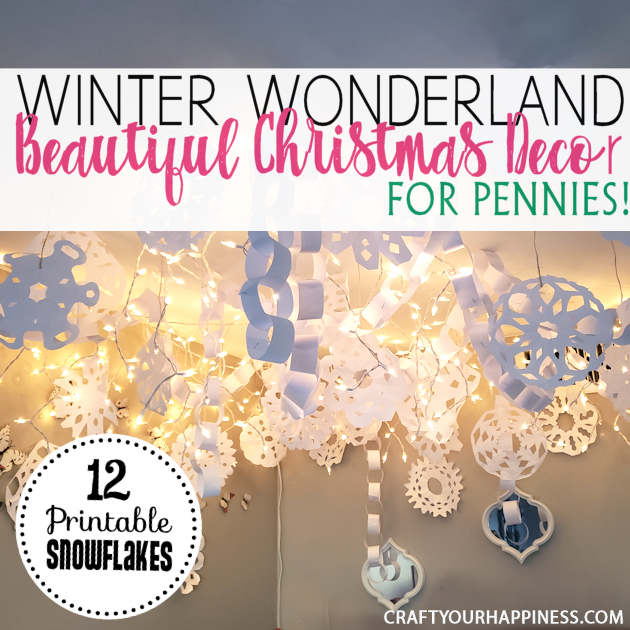 If you've seen the movie Elf you no doubt saw the winter wonderland Buddy made using only white paper and scissors. Well, now you can make your own using our free snowflake patterns! It literally costs pennies and is beautiful! We added white twinkle lights to our wonderland. For more inexpensive DIY Christmas decorations and ideas check out our
Christmas category
. It's full of unique things such as our
Easy DIY Hanging Wall Christmas Tree
and
How To Make Poinsettia Lights Using Twinkle Lights & Tissue Paper.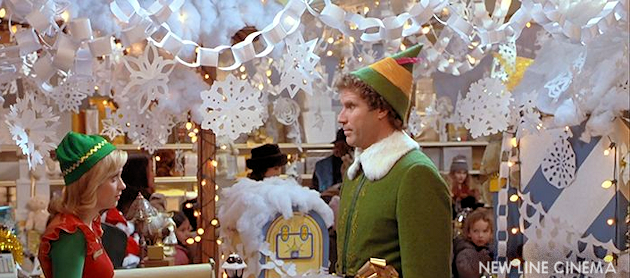 Supplies
Dismantling Your Wonderland
This is how I saved the snowflakes until next year. The chain was just tossed. We'll make a new one next time!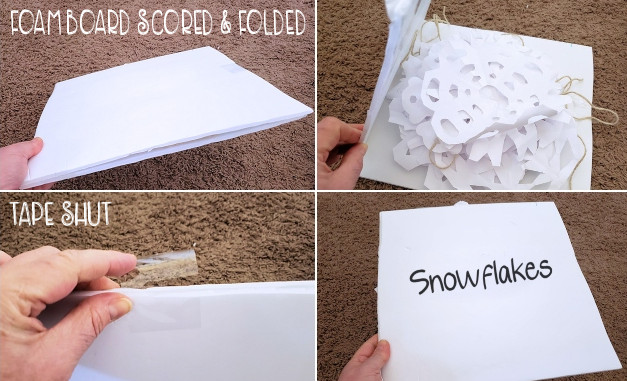 Free Snowflake Patterns
You can use these or make your own as they are super easy. These patterns make smaller snowflakes due too the border allowance on printers. If you make your own you can use the full sheet for larger snowflakes.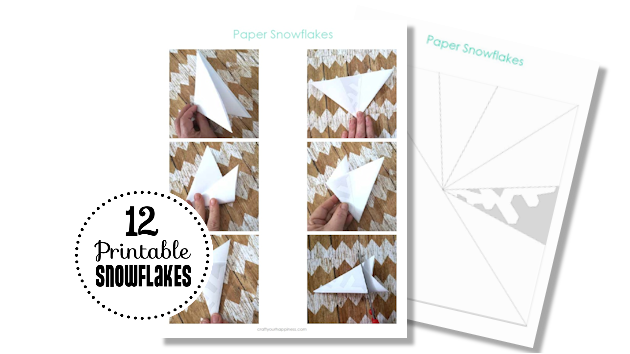 Instructions
For this project you will make two things. A white paper chain… yep. Just like in grade school! And paper snowflakes… also from grade school.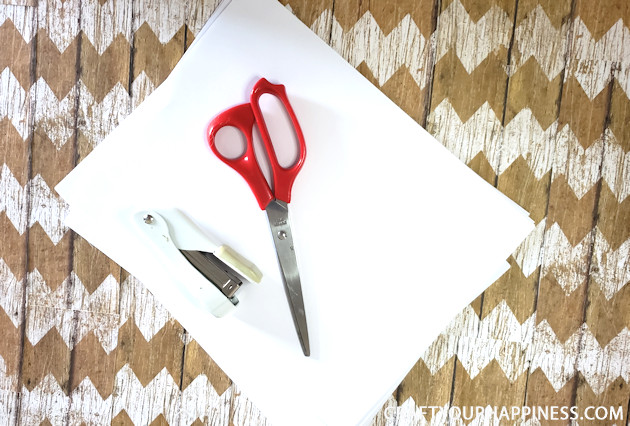 To make the chain cut white paper into strips. I cut a normal piece into 7 strips. I didnt even measure, just roughly guessed.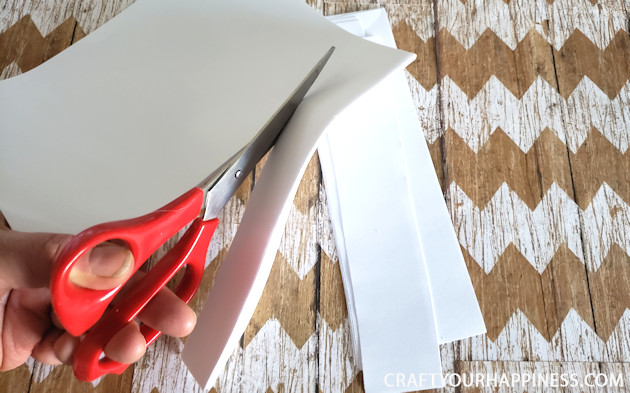 Start stapling your chain, making loops.  You can make it as long as you want! Do it while watching TV and it goes faster.  You could also tape these together but stapling goes much faster.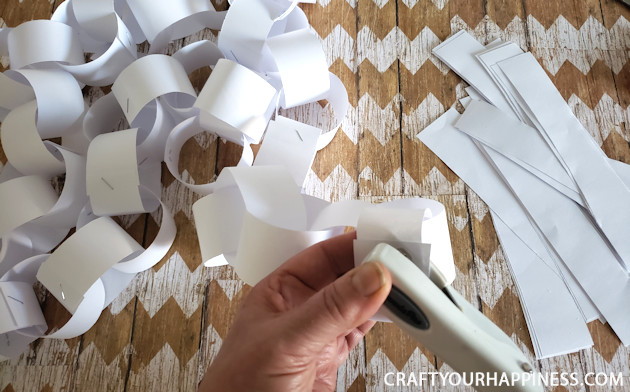 Next is the snowflakes!  You will notice that I did not use the printed patterns you can download. I just grabbed paper, folded and cut in a variety of ways.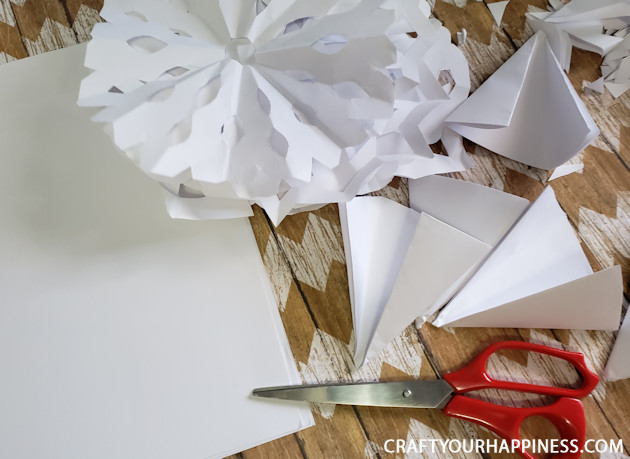 Fold as shown.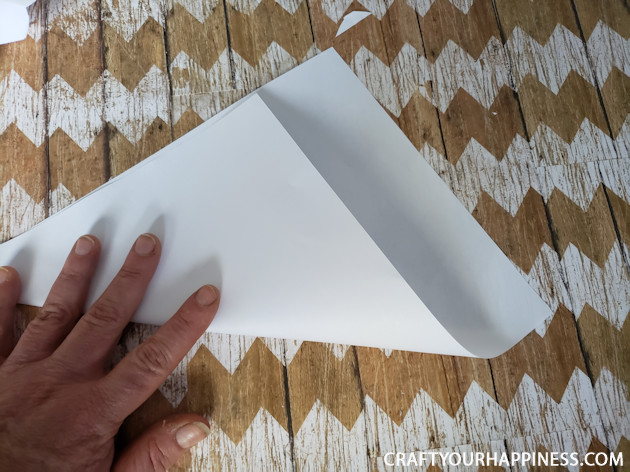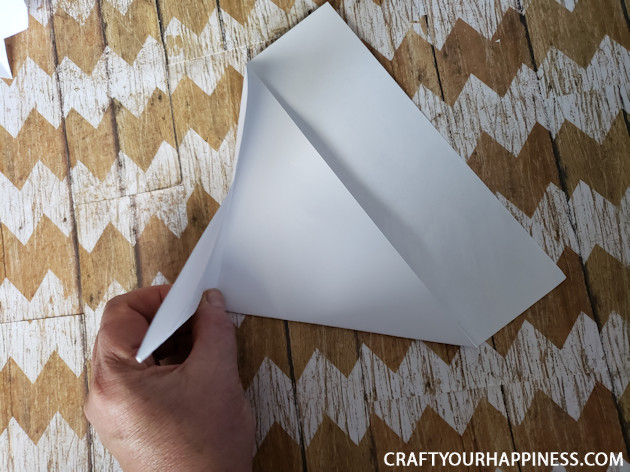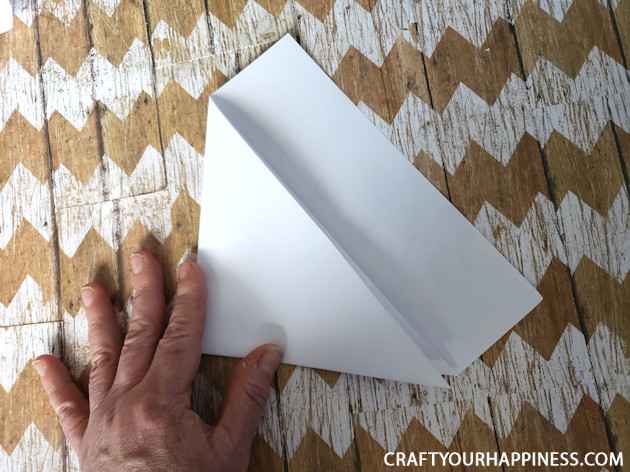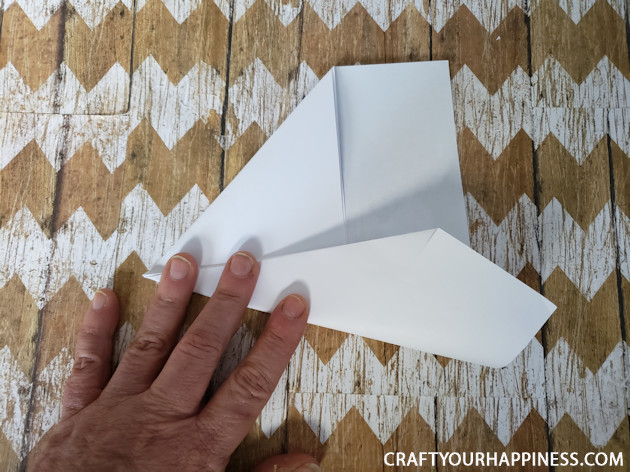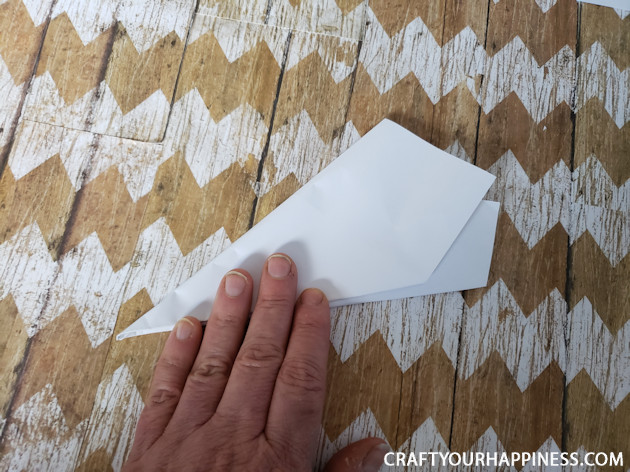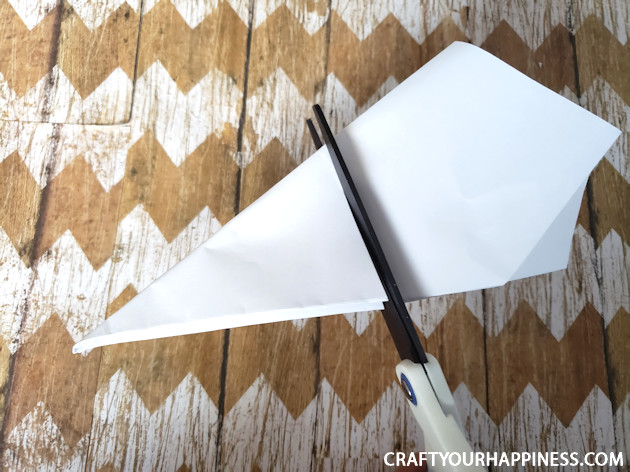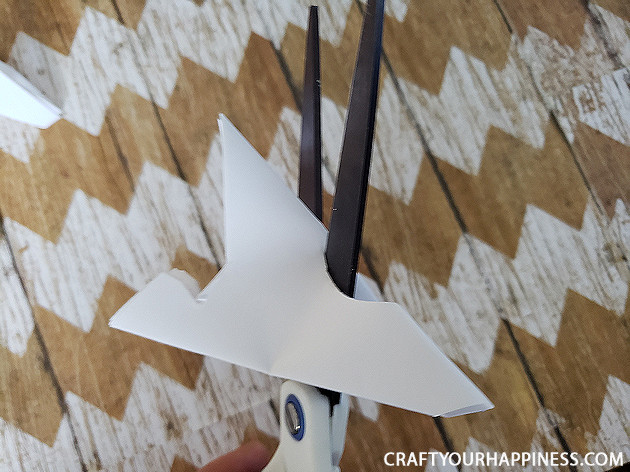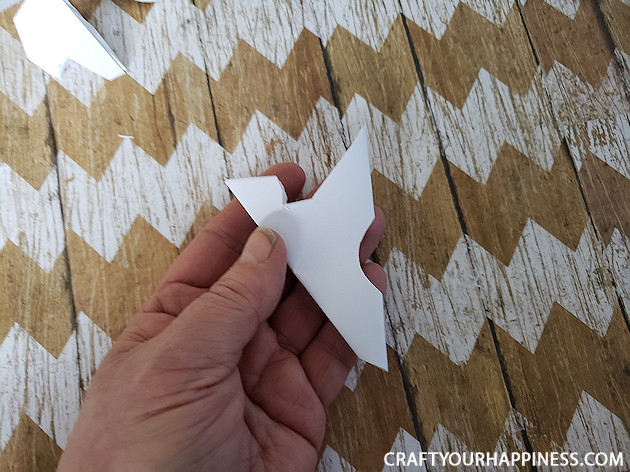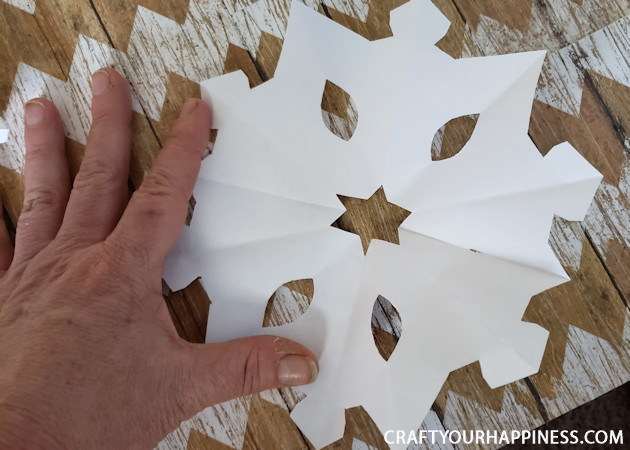 Iron on a towel if desired to make them flatter. Press quickly.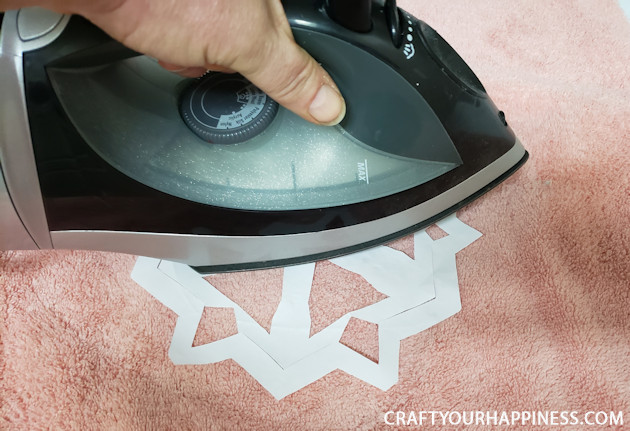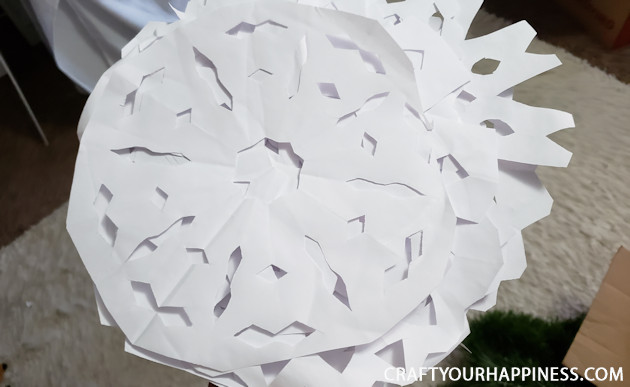 Time to hang! We used a manual stapler to attach the lights to the ceiling. BE CAREFUL not to staple into the wire!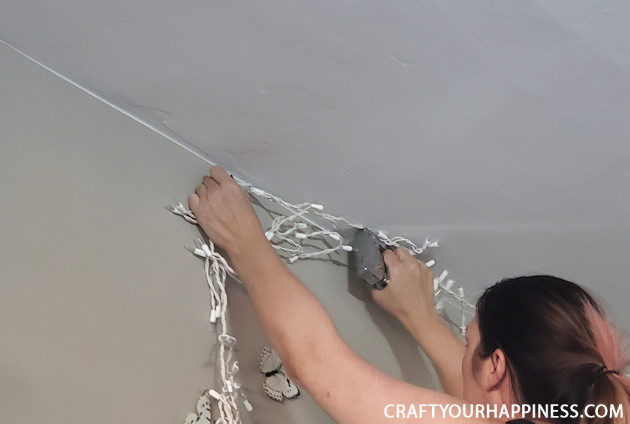 Next we hung the paper chain, also using the stapler.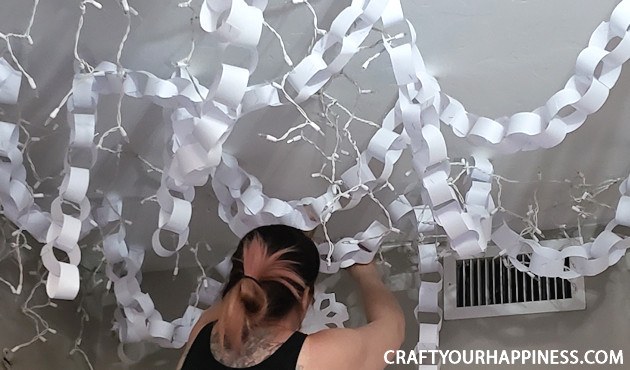 Last we hung the snowflakes using tape. Some we stuck directly to the ceiling and others we hung on string.