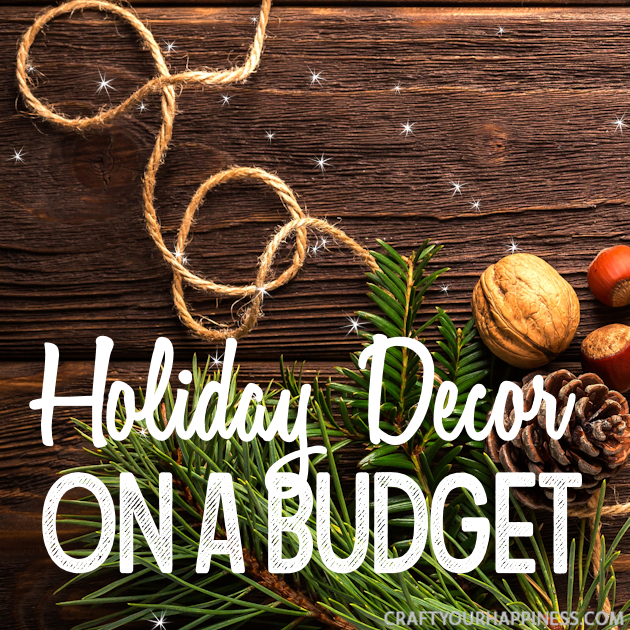 Yes, you can decorate your home beautifully for the holidays with very little money. Our holiday home decor ideas on a budget will blow you away!  They are gorgeous, unique and in some cases cost pennies.  At this time of year, there are a lot of costs but your decor doesn't have to break the bank.  FYI If you need supplies or home furnishings, then using a site like Net Voucher Codes is great because it helps assure that you get the best prices. Now, on to our affordable Christmas decorating ideas! 
Budget Christmas Mantle Decor
This mantle is filled with upcycles and more!  There are gorgeous paper snowflakes, Wooden Reindeer Made from Twigs and Branches in the yard,  a Christmas Countdown from Wood Slices,  a free holiday printable quote to frame and more!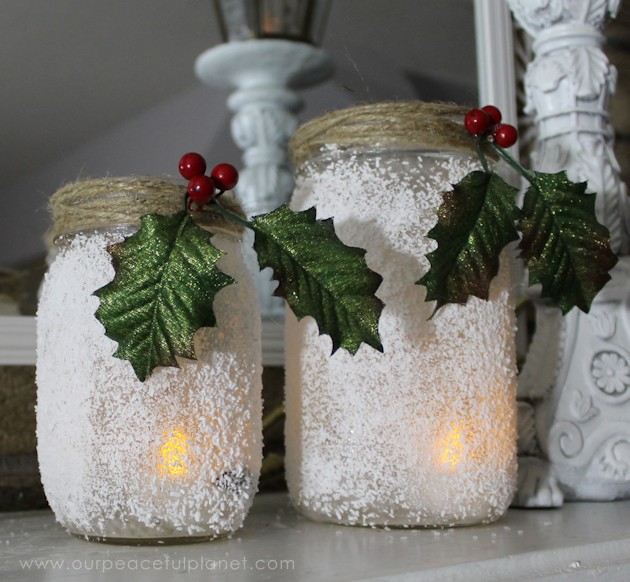 If you like to craft already, then the chances are that you have some Mason jars in your home. So why not use them to decorate with? You could make a Snowy Mason Jar (tutorial on our mantle post) with Epson salt snow!  Using battery operated tea lights makes them safe to place anywhere inside!
Twinkling Poinsettia Lights
Also shown on our mantle are these twinkling poinsettia lights made from LED twinkle lights and tissue paper!  These are beautiful and can be hung anywhere. NOTES: LED Lights are COOL TO THE TOUCH and VERY SAFE. Also, we found some red and green glittery tissue paper at Walmart in the party section. Here are some supplies we used: LED White Twinkle Lights w/green String (Get a GOOD brand that lasts. The ones linked to are not glass and will work great.) Red & Green Tissue Paper (We used 12 sheets each of 20″ x 20″ (33 sq. feet for each color) and it was just enough to make 50 flowers. Possibly a few more. Floral Tape  Click the image below for the full tutorial!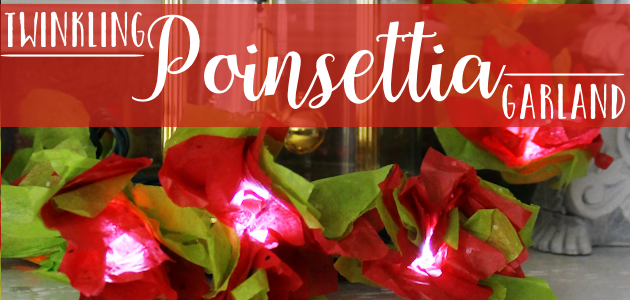 Make a Wreath

Oh my! The options for these! Did you know you can make a pinecone wreath in 30 minutes? Or how about a Christmas Peace Wreath?  We also have the coolest idea for hanging you creations with How to Hang a Wreath with Ribbon and a Thumbtack.  
No Fireplace? Easy Stocking Hanger
If you don't have a fireplace fear not! You can whip up this simple stocking holder for pennies!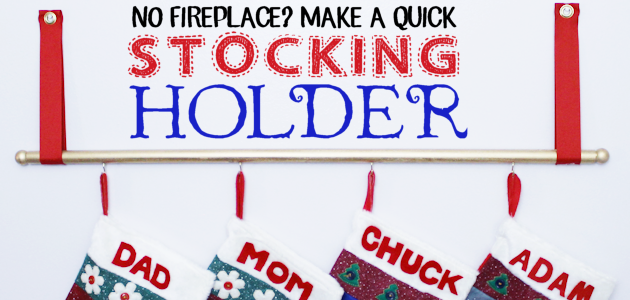 These are just a few ideas! Check out all our Christmas Holiday category for many more! Beautiful holiday decorating does not have to break the bank!