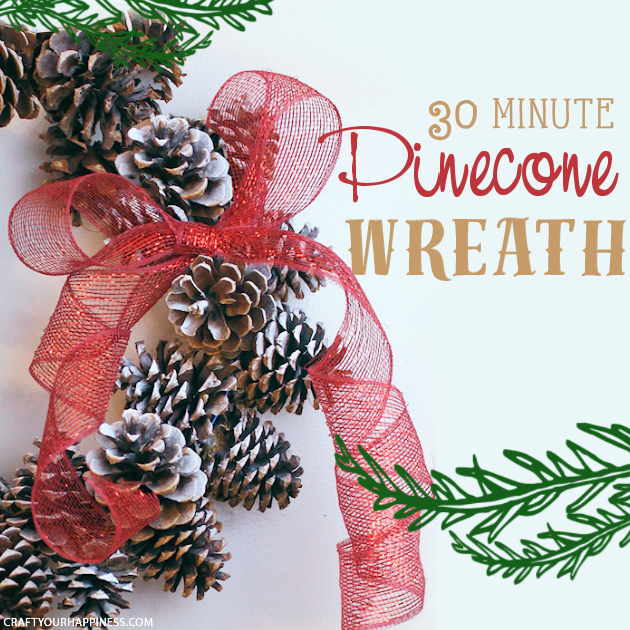 It's that time of year again when everything begins to drop; from the snowflakes to pinecones and leaves. So why not take advantage of it? Gather up some pinecones and put together this darling pinecone wreath in as little as 30 minutes using only 3 supplies. It's a great way to add some seasonal decor to your home while not breaking the bank. We'll give you the step by step instructions with photos on how to make a pinecone wreath.
If you like this make sure to check out our Christmas category which has more awesome ideas such as How to Make a Burlap Christmas Tree or How to Make Poinsettia Lights Garland using tissue paper and twinkle lights!
Pinecone Wreath Supplies
NOTE: These are best stored in even temperature areas. If it gets very hot the hot glue might pop off from the pinecones.

Instructions

Heat up your glue gun and gather your supplies!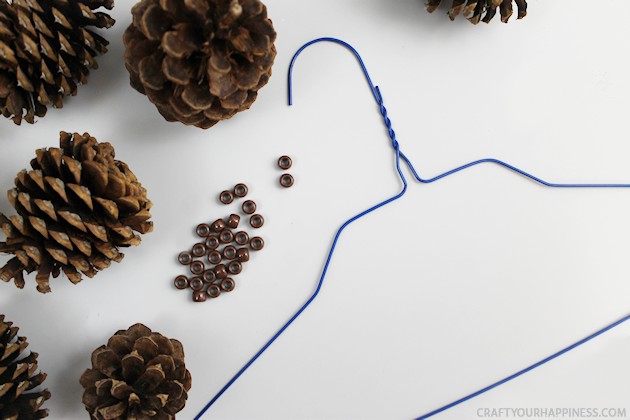 Start by unwinding the top of the metal hanger.  (A pair of pliers may be helpful)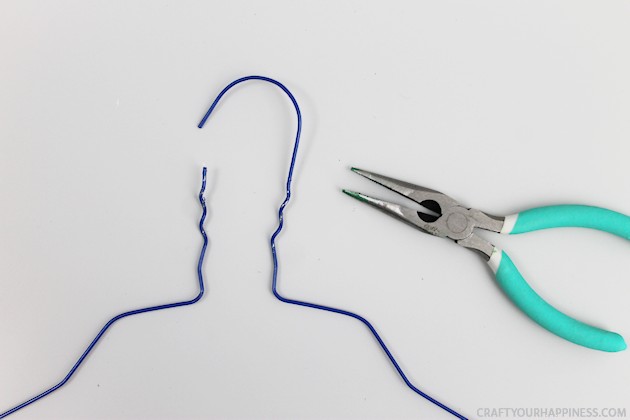 Bend the hanger into a circle.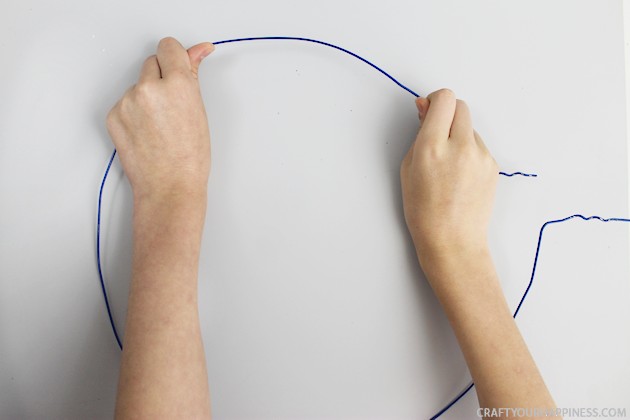 Once the hanger is in shape, set aside.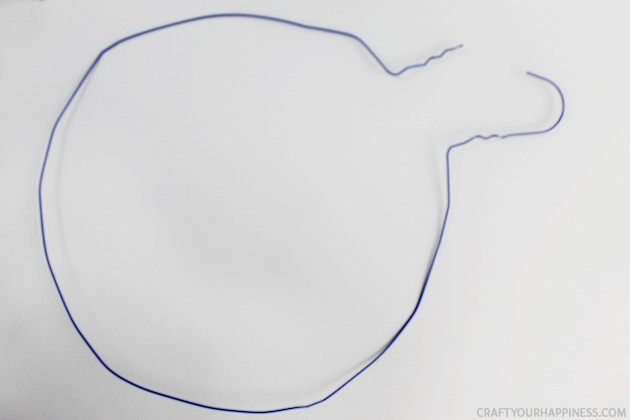 Grab your pine cones and begin by placing a generous blob of hot glue on the base of the pine cone.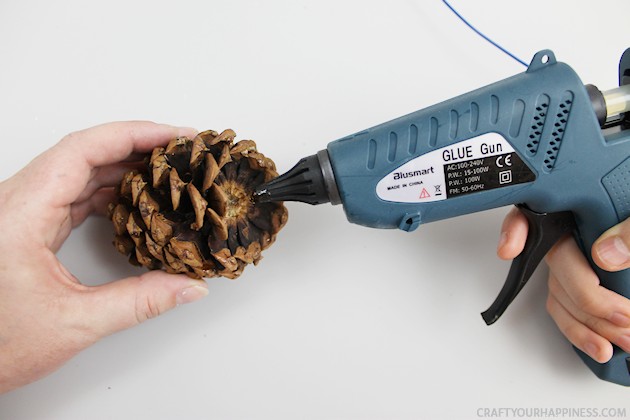 Place a single pony bead, side-down, into the hot glue.  Hold in place until set.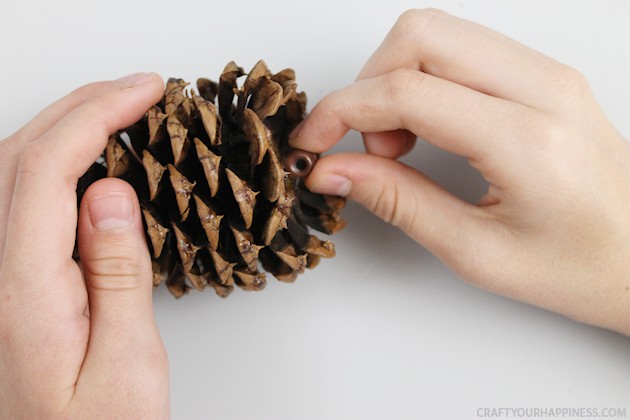 Once it begins to dry, set aside as you complete the other pine cones.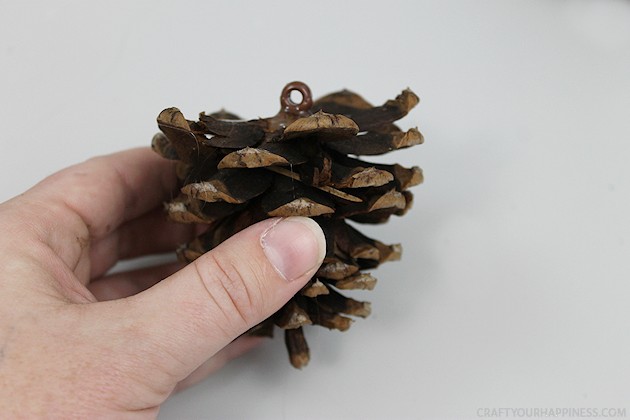 Once the beads are all attached to the pine cones, begin threading the wire hanger through the pony beads until it is completely full of pine cones.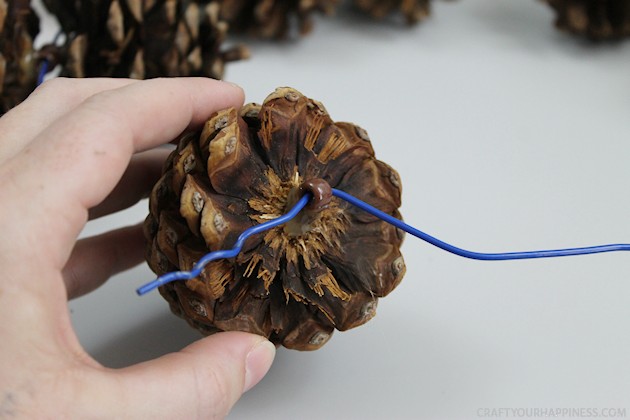 Once full, twist the tops of the coat hanger back together.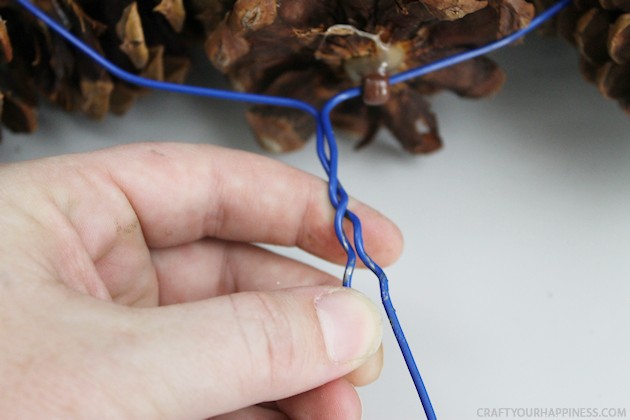 At this point you can decorate your wreath or opt for a more 'wintery' look by adding some white spray paint.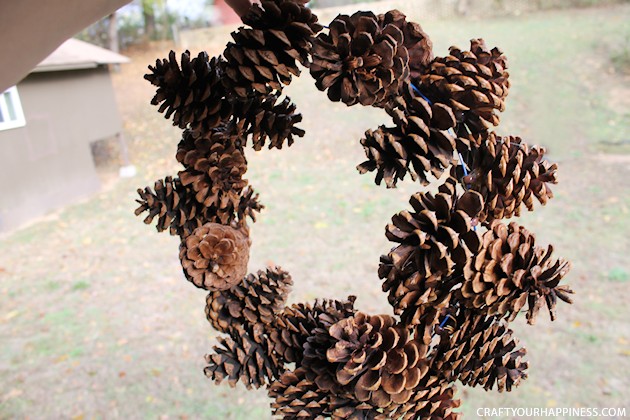 We chose to lighten it up a bit using a basic white gloss spray paint we had lying around.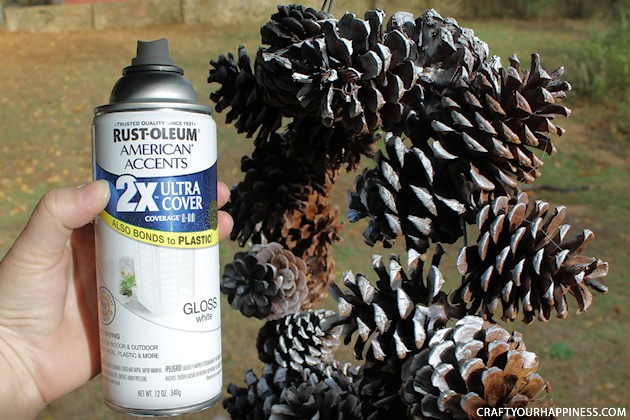 Simply hang the wreath outdoors and spray downward onto the wreath, hitting the tops of the pine cones with the white spray paint.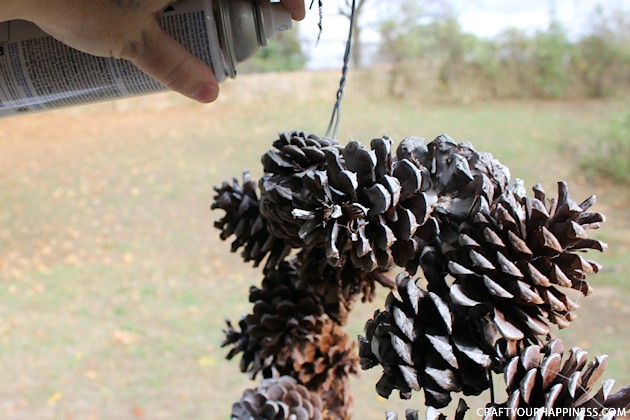 Once dry, take indoors and add the holiday decor of your choice.  Since the pine cones are attached using pony beads, you can easily rotate them around to get the exact shape and look that you are going for.