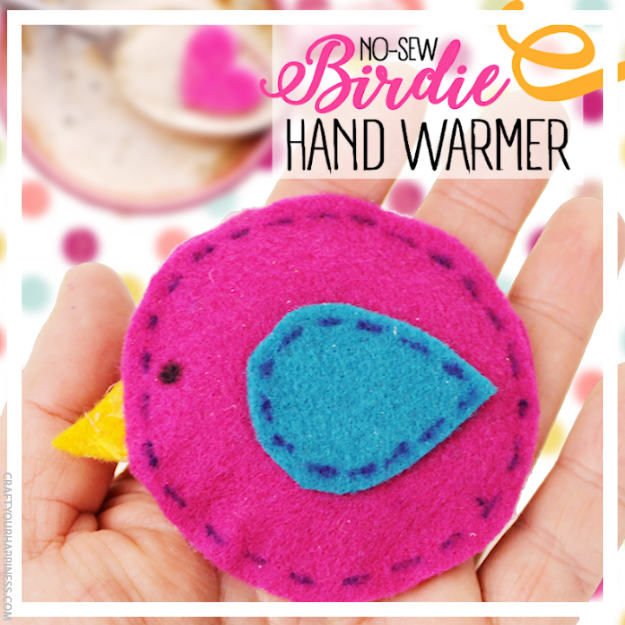 These little birdie DIY hand warmers are great for sticking in kid's pockets on a cold winter day. Best of all they are no sew! All they take is a little felt, rice, a glue gun and black marker. Place them in a microwave for 10 to 15 seconds as needed! We have two size patterns for you. Because there's no reason grown-ups can't have a little bird DIY hand warmer. If you want something a little larger we have the cutest
Cozy and Quick Owl Hand Warmers
. They do have to be sewn but come with a darling little poem you can attach and give as a gift.  Also, for curing these chilly months, check out our
Quick Fleece Arm Warmers Tutorial and Pattern
.
DIY Hand Warmer Supplies
Soft felt scraps, desired colors.  The link is for 1mm thick, 4″x4″ soft felt squares.
White rice


Bird Pattern Download

pdf

Instructions
Cut out the size of pattern you want to use.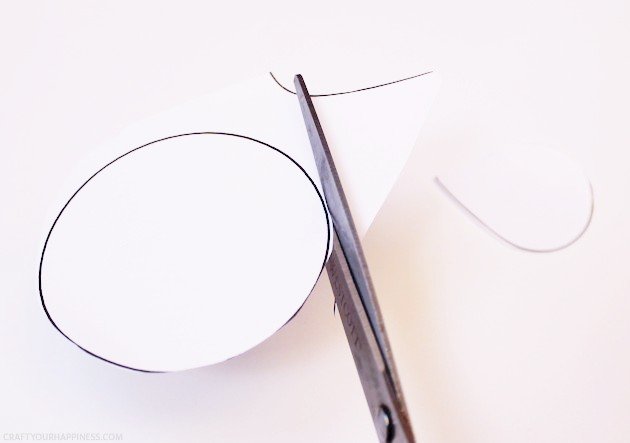 Pin the pattern to your felt pieces and cut them out.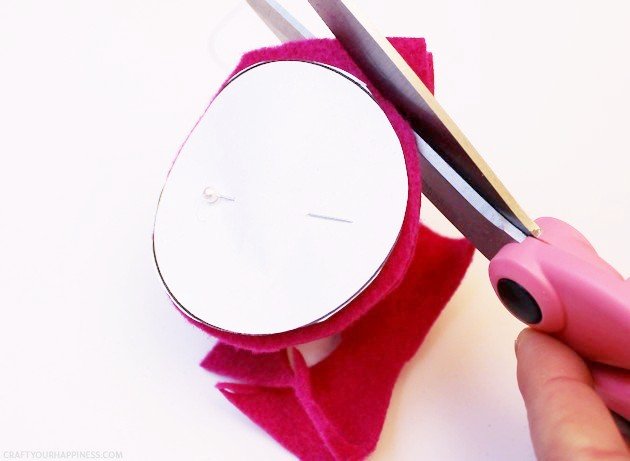 This is what you'll have for one bird.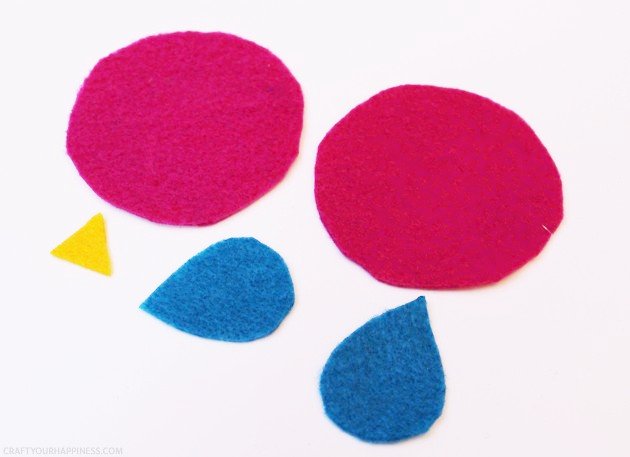 Hot glue lightly and quickly around the edges leaving a 1″ to 1.5″ opening with no glue. Place the other circle on top. Do this quickly so the glue does not dry.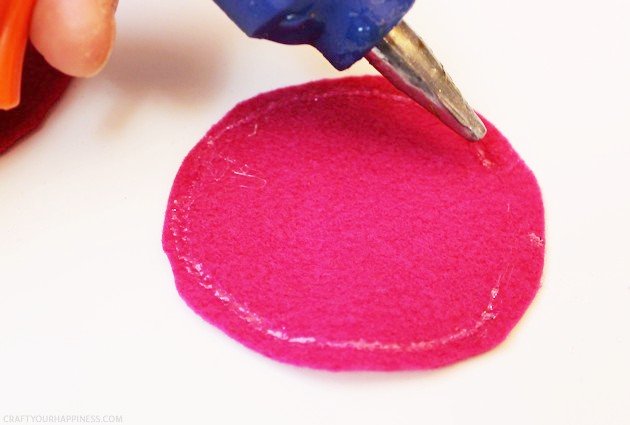 Glue a wing onto each side of your bird. Keep in mind that the beak will be placed in the opening when it's glued shut. So align the wings appropriately.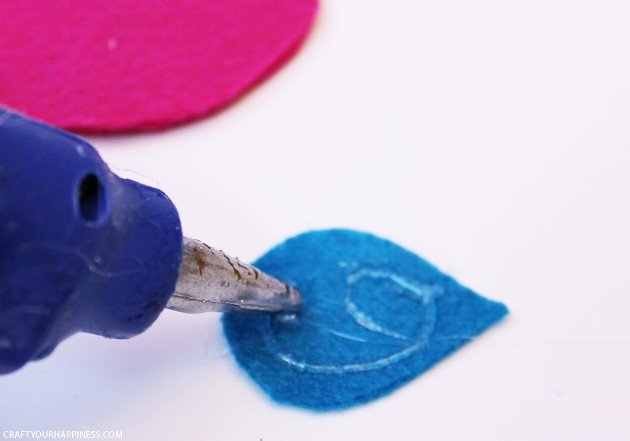 You should now have an open pocket.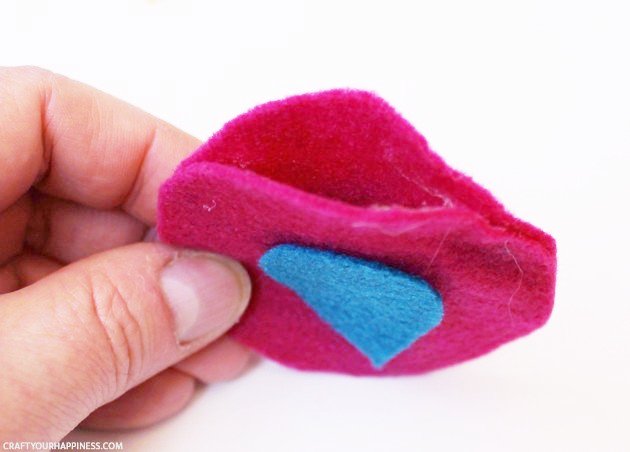 Here is how to make a quick funnel if needed for your rice.

Fill your bird with rice.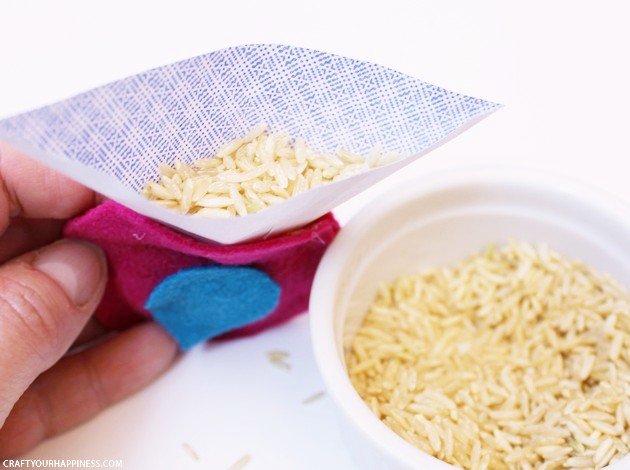 Make sure you have room to close the open area to glue it together.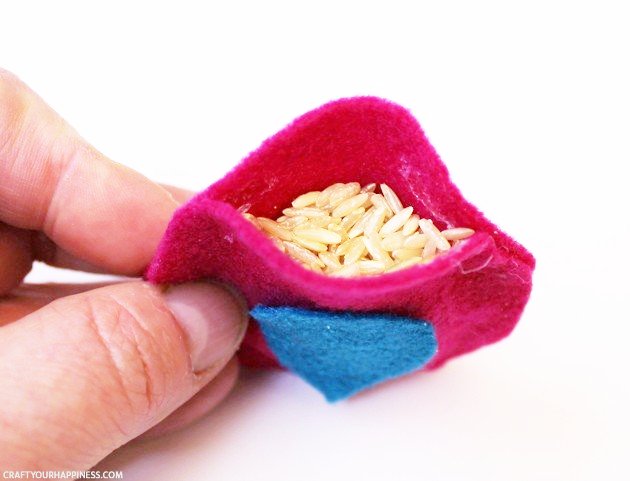 Glue the beak onto one side.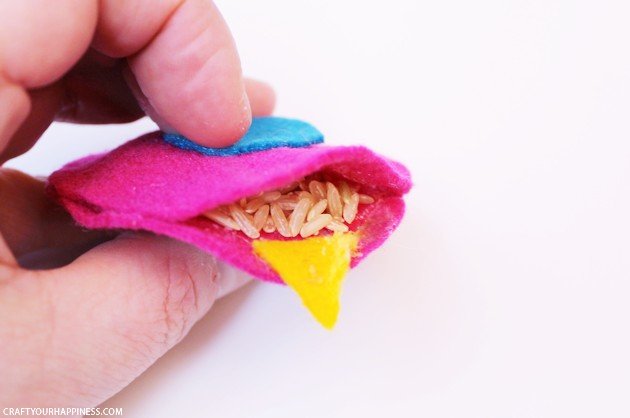 Then glue the opening together while keeping the rice back.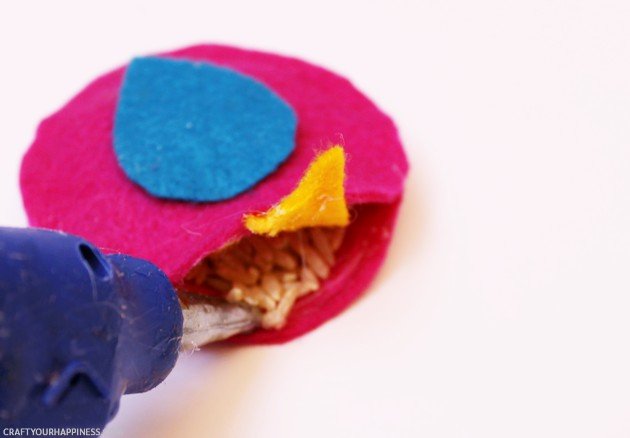 Using a fine point black marker make stitch marks and an eye.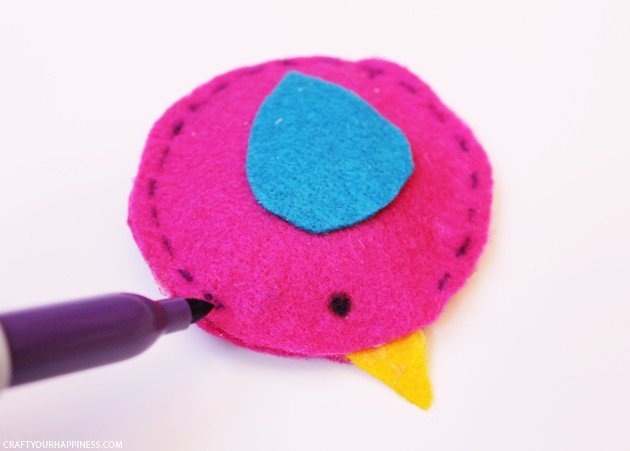 To heat, place in a microwave for 10 to 15 seconds. NO MORE. Test with your own microwave.  Repeat as needed once it cools.