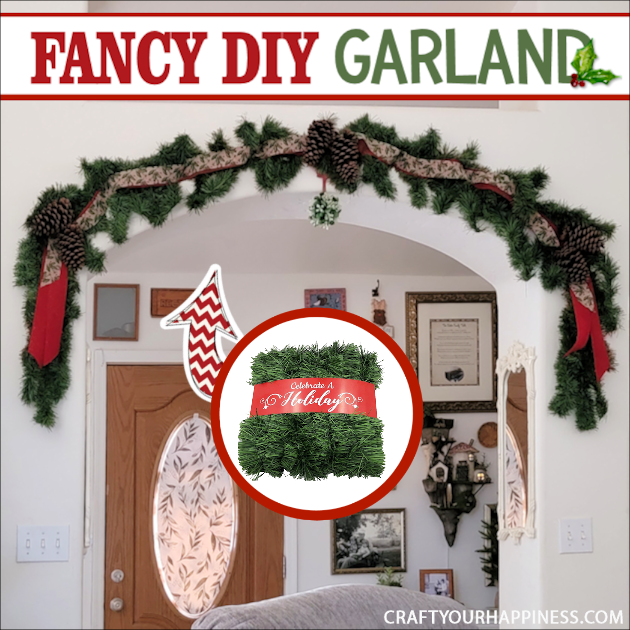 I LOVE to "deck the halls", especially with garland, and this year we took it a step further and made a beautiful DIY fancy garland using the cheaper plain stuff. We used what we had and didn't have to buy a thing! We normally decorate for Christmas the weekend after Thanksgiving. However, the past few years seemed to have gone by double time and it seemed as if we just decorated and then it was time to take it down again. So this year a new tradition starts and we're decorating in mid-November! For LOTS more crazy inexpensive unique Christmas ideas make sure to check out our entire Christmas Category!
The Christmas Spider DIY : Free Poem Printable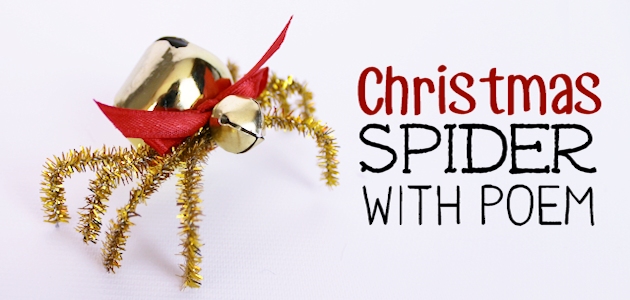 Supplies
Instructions
Time to start decorating. Oliver Sprout parked himself by a tree while we worked. Ü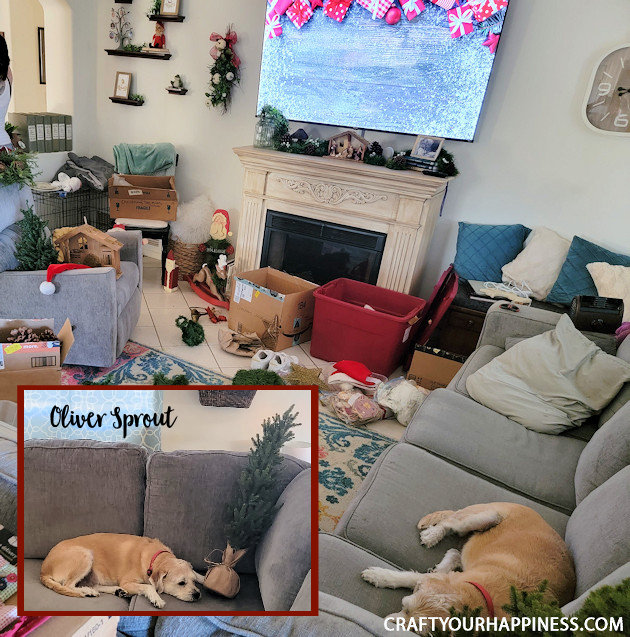 This is our first Christmas in our new home. I has high ceilings and a big archway that I wanted to decorate fancier than normal. My daughter had a great idea using plain green garland.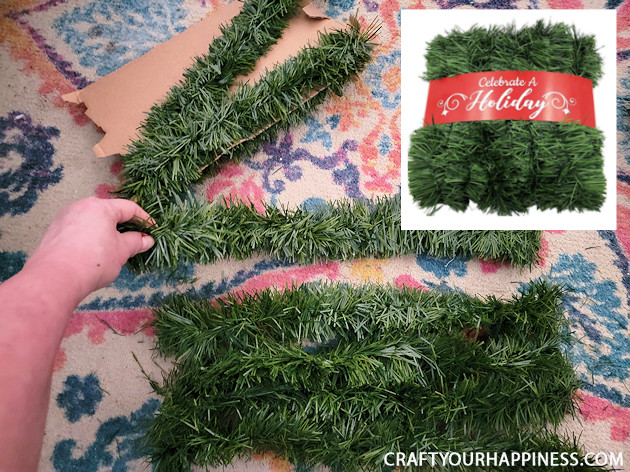 I cut the garland into approximately 14″ lengths.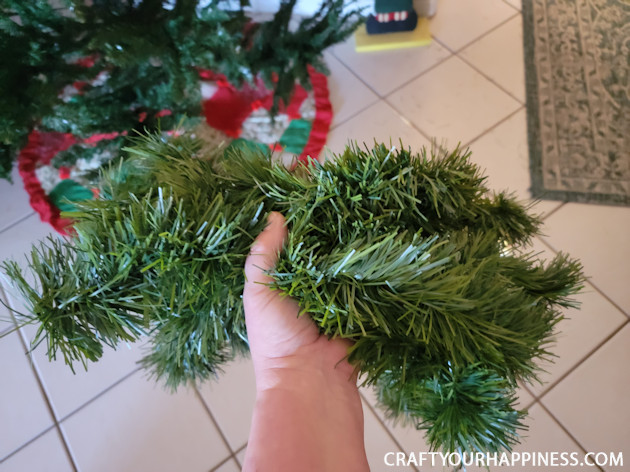 One longer piece was stapled up over the arch as the base.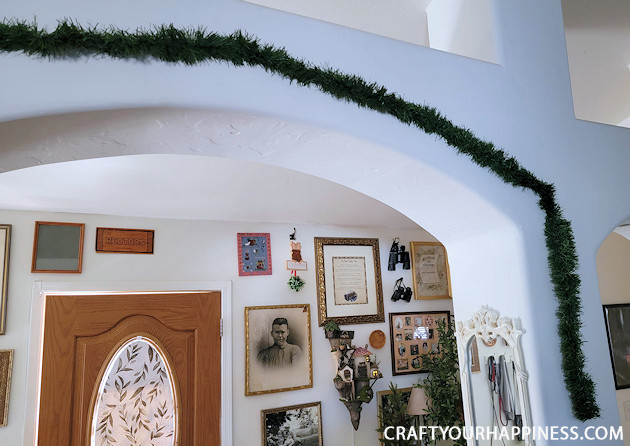 Next, the 14″ pieces were doubled over and stapled along the base piece all the way around.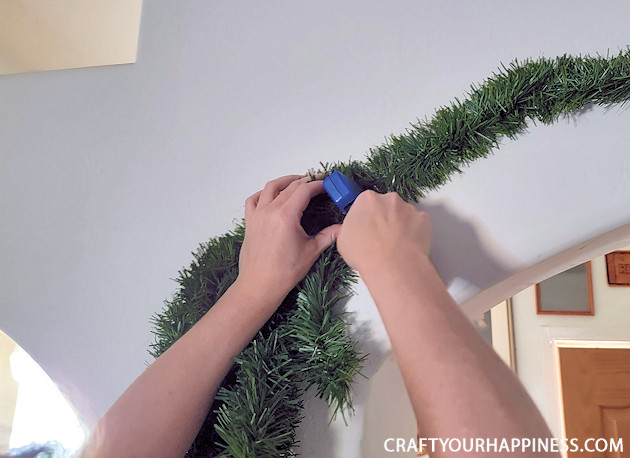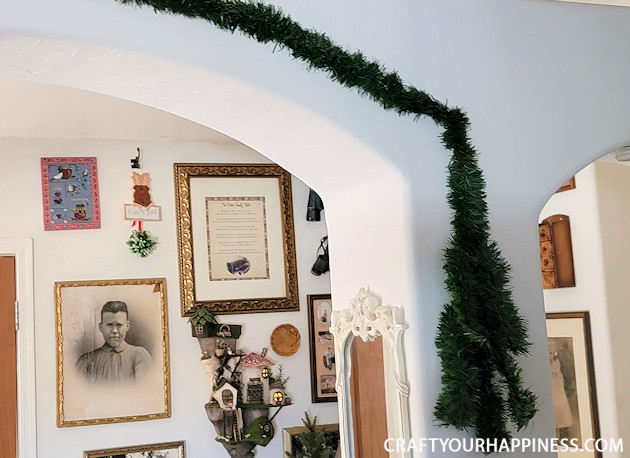 Next we took 2 types of wide holiday ribbon and stapled it over the the garland.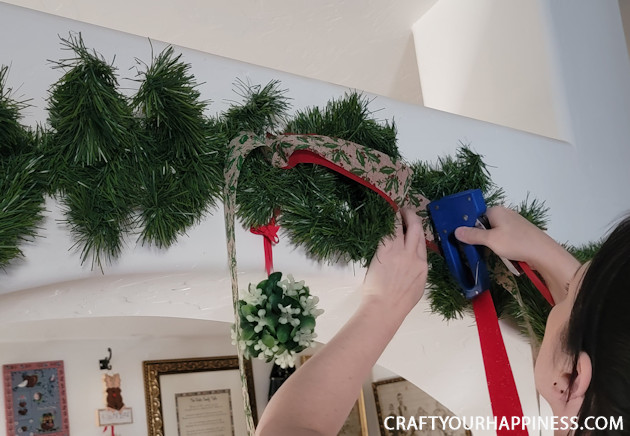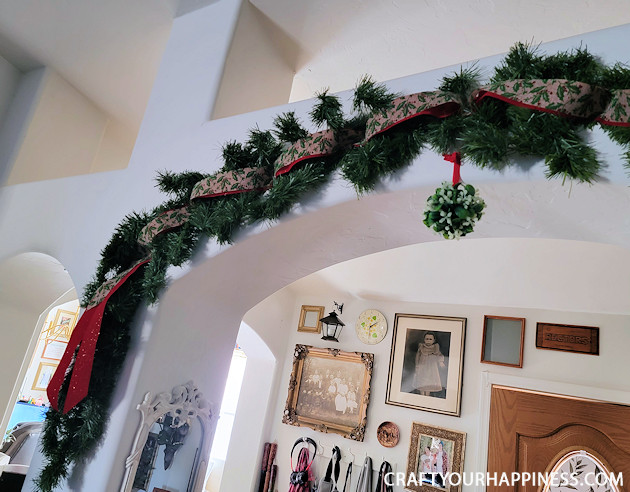 It looked great! We happened to have some large pinecones lying around and decided to add those using wire.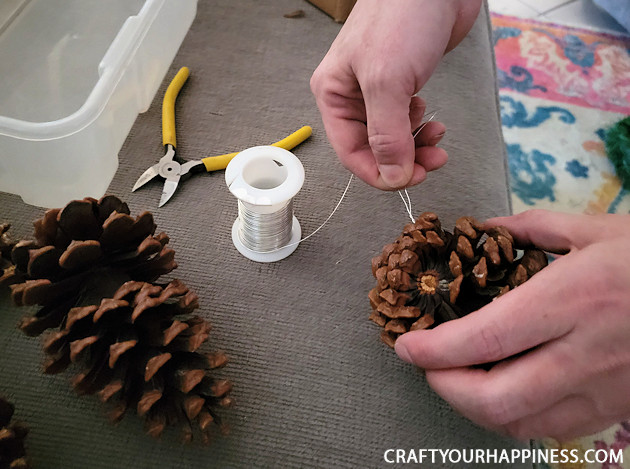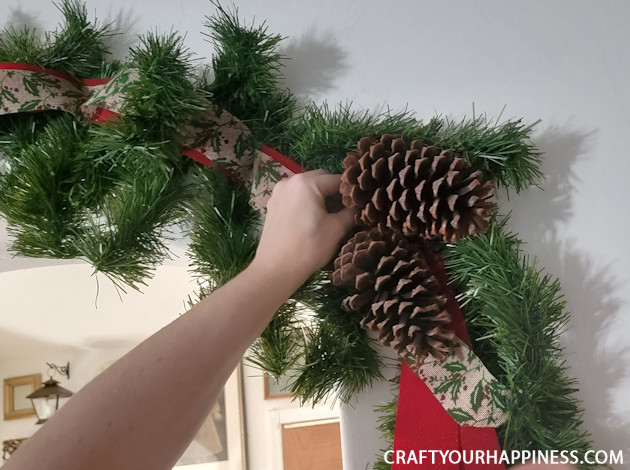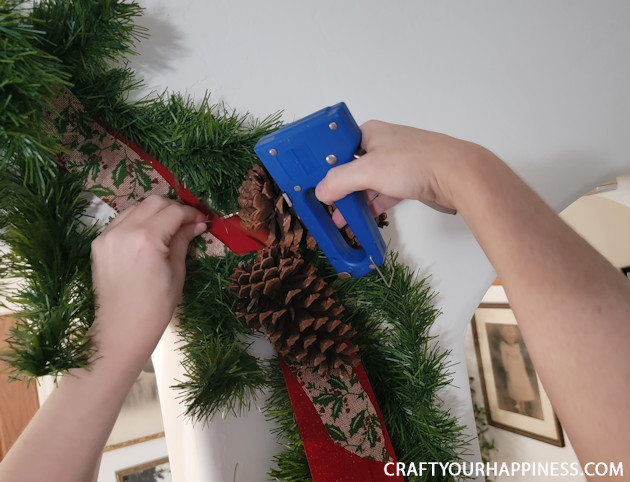 Amazing! It will have to be disassembled after the holidays but if you are careful you could reuse it!