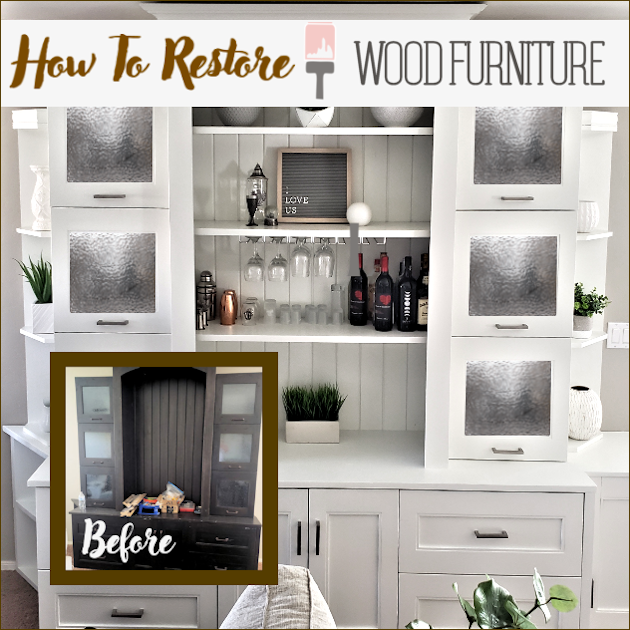 It's always disconcerting to see scratches, water rings, or faded stains on your tabletop. All wooden furniture is vulnerable to stains, dings, dents, chips, and cracks and you just cannot stop those damages from happening. Fortunately, there are ways to restore your wooden furniture and get rid of the burden of replacing them with new ones. Some people have even started to call the process of restoring an art because they look admirably elegant and fresh after you've restored them properly. Now, let's look at some handy tips for restoring your favorite furniture to its former glory!
Check Out This Old Hutch Makeover!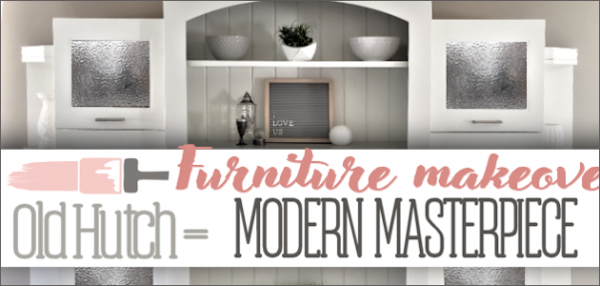 Furniture Touch-up Markers
One of the best solutions for the scratches and small marks on the surface of any kind of wooden material is the touchup markers for furniture. However, you may be concerned that your guests will notice the touch-up, but don't worry; they won't look closer with a magnifying glass, which is the only way to notice the physical damage.
There are several types of touch-up markers:
Wood touch-up pen
They cover marks and other minor scratches permanently. This is the type that is mostly used on wooden furniture. The general type of it comes with a chisel felt tip. You can also find brush tip pens for finer works.
Valve wood staining Markers
Tending to last longer than the above type of marker wood staining markers are found more versatile as the valve technology used in them helps to pass out the thicker fluid. The only thing you need to remember before using it is that you need to shake it well before application.
Fill sticks or wax sticks
This is the most useful marker for the deeper and spread-out scratches that color adjustment cannot hide entirely. You rub over the scratches with the sticks and they get filled up with wax and the blemishes physically vanish. After rubbing you wipe the excess wax.
Touch Up Pens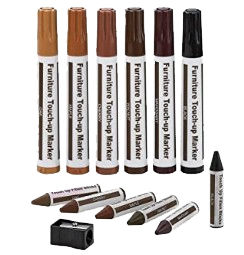 Spray Painting
This is another smart way to rejuvenate your wooden furniture. This is particularly helpful when the color of the furniture faints or gets worn. Let's take a brief look at the process.
For preparation, you'll need the following materials: a drop cloth, painter's tape, safety mask, gloves, goggles, and a wire brush or sandpaper.
Use sandpaper to wipe out the worn paint. This will also remove most of the stains and prepare the surface for fresh painting.  After sanding, clean the surface with a piece of cloth. Sanding is especially needed for the paint to grab the surface easily.
Protect your surroundings using the drop cloth. Use painter's tape to mask off areas that will not need spray paint. Always paint in a well-ventilated area for the paint to dry at an optimal time.
Before you start spraying, shake the can until you hear the mixing bowl rattle. Keep the can shaking often all along the entire painting process to avoid clogging.
Start spraying holding the can approximately 10 to 12 inches from the surface. Use a back-and-forth motion steadily. A good rule is to spray beyond the edge of the surface to avoid any start and stop marks. Instead of a single heavy coat, apply multiple lighter layers. Between coats give enough time (according to instruction) for the paint to dry or you'll get a sort of wrinkling effect on the surface.
How to Turn a Working Console TV into a Piece of Art!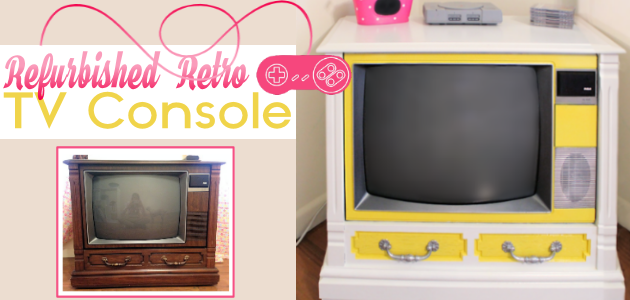 Polishing
While spray painting removes light scratches and faint colors, polishing works best against stains and restores the shining glamor of your furniture. Though there are a few wood polishes available on the market, you can prepare one with just two simple ingredients that you frequently use at home: olive oil and vinegar. Here's how you do it:
Mix extra virgin olive oil and vinegar in a 3:1 ratio in a bowl. Use a piece of cloth to apply the mixture over the surface. Cotton or any non-synthetic cloth is preferable. This simple homemade polish works impressively to restore the natural shine of the wooden surface.
Refurbishing Furniture with Modern Colors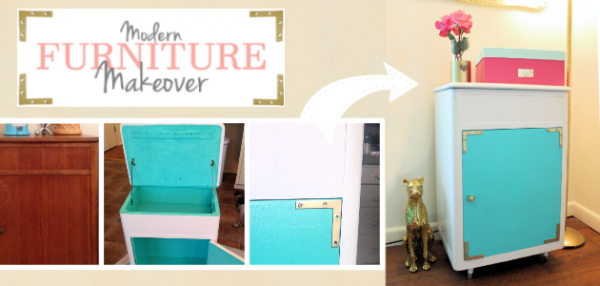 Quick Life Hacks
There are several ways you can take care of your wooden furniture in a cost-effective manner. Here are some tips that can help you make your furniture last longer.
A Smart Cleaning
How about setting your shoe brush in action? Just ensure it is clean and start brushing the furniture surface with it. This process is particularly helpful where there are carvings and accumulated dust that cannot be easily removed.
Bring out your coconut hair oil from your cosmetics collection. Put a few drops of oil on one of your old toothbrushes and use it to oil-coat the furniture surface. You don't need to apply a lot of oil because you're going to wipe it later.
Wait for about 10 minutes. Take a fine cotton cloth. Spread it over the hairy side of the shoe brush and give it a hard rubbing so that the cloth reaches all the curves and corners.
Using the brush this way will help the cloth to reach the sneakiest corners of carvings and bring out oil-soaked dirt‍ and dust that did not come out during the first brush up. You'll see the incredible difference if you take photos before and after cleaning.
A Smear of Mayo
If you are worried about water rings on your table you can find this solution helpful. You won't find a simpler trick! Bring out the mayonnaise you've kept in your refrigerator and lightly smear it on the water ring. Keep it like that for half an hour. Sometimes it might take up to one hour, depending on the blemish and the type of mayo you're using. After a maximum of one hour, wipe it off only to find that the stubborn mark is gone.
A Nutty Idea
Are you worried about some scratches but don't like the idea of spray paint or DIY polishing? There's another option for you. Get a walnut and crack open the seed. Start rubbing it along the scratches and dings and see how they simply disappear before your eyes.
Final Words
Giving new life to damaged new furniture may not seem easy but it is entirely possible. There can be many solutions to this problem, but it is up to you to choose the one that works for you. The bottom line is that you don't need to waste your money or give away the whole piece of furniture. Just be your craftsman and your furniture would be good as new.