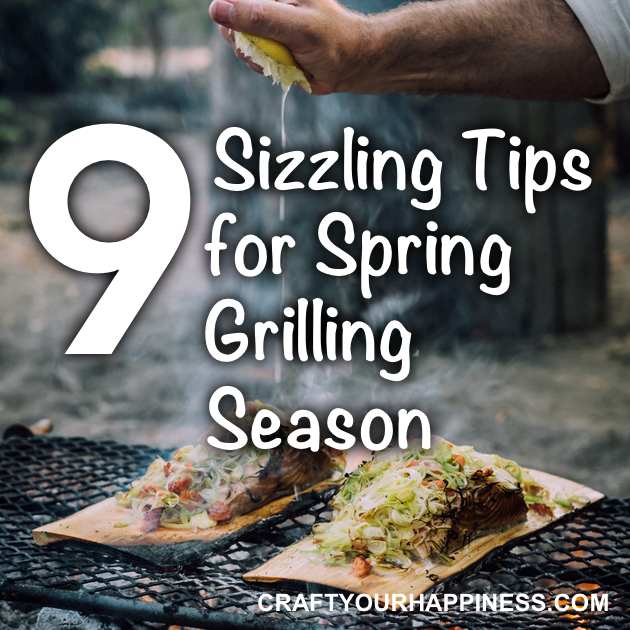 Spring has arrived! The birds are starting to sing, the sun is getting less brighter, and the flowers are ready to bloom. Now that spring has arrived, it's time to fire up the barbecue! It's never too soon to start grilling and finding new recipes for your big spring parties. Winter has been long and rough around the country, with ice storms and snow forcing even the most passionate barbecue and grilling enthusiasts to confine their cooking to the kitchen. Longer days and warmer temperatures follow the arrival of spring, making it the ideal time to fire up the backyard smokers & barrel BBQ grills for the season's very first outdoor barbeque.
If you kept your grill out in the elements on the back porch or stored it away in the garage during the winter, the months of lack of activity have most probably left it looking nothing like the star of all those barbecues previous season. Fortunately, all hope is not lost, as we have a few ideas for returning the grill to its former glory and ensuring that the next few months are packed with endless smoke- and flame-filled moments. Check out our step-by-step approach to help you "spring" back into grilling and barbeque season before the first rack of ribs, hot dogs, or T-bone steaks get some live-fire love.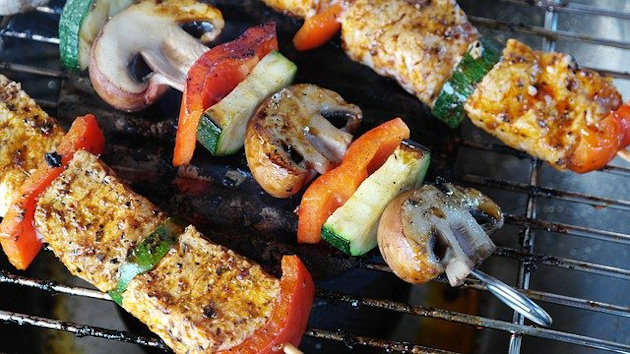 Part 1: Prepare Your Grill
Clean the grill from the inside out rather than simply "burning it off."
Keep Your Cleaning Materials Ready
Why would you barbecue on a dusty grill if you wouldn't cook in a filthy kitchen?  You will need a small pail to keep hot water, a brass wire brush, a venturi brush, a dish soap,  a replacement grease cup, a spatula, a stainless steel cleaner, a BBQ grill cleaner, a 1/16″ drill bit, and some fine sandpaper to sterilize and wash your grill properly.
Give your grill a thorough cleaning this spring
The cleaning products mentioned will assist you in cleaning every crevice of your grill. Begin with the stovetop burners. It's easier to disconnect the burners and remove them from the barbecue for a deep clean. Rub the roofs of the burners with a brass wire brush after running a venturi brush through them to clear any blockages. After cleaning the burners, double-check that all of the burner outlets are accessible. You can clean them with a 1/16" drill bit if something is stuck in them.
Cooking grills and searing plates should be cleaned in warm soapy water. To re-season, your cooking grills, gently brush them with a little oil on the top rim. Warm soapy water works brilliantly on the grill's cast base and sides, as well as grease splatters on the exterior. Deep cleaning should be sufficient for porcelain lids. For stainless steel lids, a stainless steel scrub should be used to eliminate any discoloration. Clean the cast aluminum with just a little olive oil after the paint has dried to help maintain the luster and avoid oxidation. Finally, remove grease from the inside of the foundation all the way down to the drip pan with a spatula. Take off the drip pan and thoroughly clean it, then replace the tin foil grease catcher.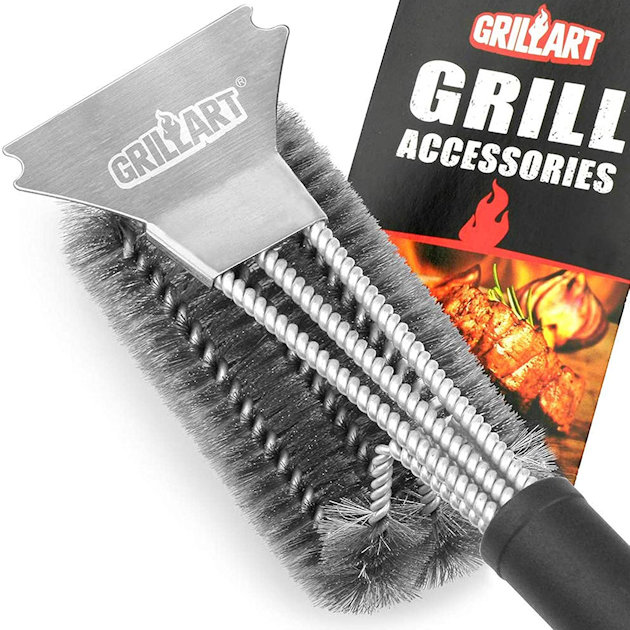 Perform a full grill leak inspection
When your grill has been in storage for an extended period, or you are replacing some of its components, you should conduct a leak test. Take a look at this leak test video for more details about how to run a leak test.
Inspect all feed tubes and hoses
Once you've finished washing, visually check all of your grill's hoses and feed tubes. Check for crimps, scraping, or punctures; if any of these are present, it's time to replace the hoses.
Examine all the ignition components
It's time to see how your grill lights now that it's clean and dry. It is a safe idea to replace the batteries in battery ignitions with new ones. Check every electrode lead to making sure the electrode tips are clean and free of grease or rust; if they are, sandpaper may be used to clean them.
Part 2: Preparing The Food
BEST MARINADES FOR GRILLING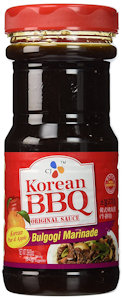 Many people like to keep it easy and just use salt and pepper, but it all depends on personal preferences.  In my opinion, beef is better grilled simply. A honey-based marinade mixed with garlic and ginger adds extra flavor to the taste of pork and chicken. A marinade inspired by Korean BBQ works well as well. Keep in mind that the sauce can be used to add flavor after grilling. Honey is a fantastic marinade for chicken, according to experts. A honey and soy marinade is a great option for the whole family. On the grill, it can get a little sticky and smoky, but everybody loves the taste. Allow the chicken to marinate for at least an hour before cooking. A lemon pepper-dried spice paste is ideal if you want a burst of flavor. For a delicious coating, drizzle oil on the chicken and then apply the rub. This can be done right before grilling.
If you're using a sugar-intense marinade, experts suggest cooking with indirect heat to prevent burning. Turning off half of the grill and placing the marinated meat on that side will allow the heat to cover the meat and grill it more uniformly. This reduces the risk of burning by allowing the inside to cook without being exposed to intense direct heat.
Make an investment in high-quality beef
When it comes to hot dogs, go for the best. Only premium cuts of beef from the front half of the cow are used by reputable and proven suppliers. That's just one of the reasons for their specialty. Top manufacturers' products are also free of fillers, by-products, and coloring agents and flavors, ensuring that you only get the finest.
Have 2 long-handled tongs
Grilling forks may pierce the meat, allowing flavorful juices to escape while also losing the shape of the cut. You can use tongs with long spring handles that are strong enough to carry thick steaks and hamburgers while letting you manage thin asparagus. Use two different sets, one for uncooked meat and the other for cooked meat, to prevent cross-contamination. Use two separate colors of duct tape to differentiate them!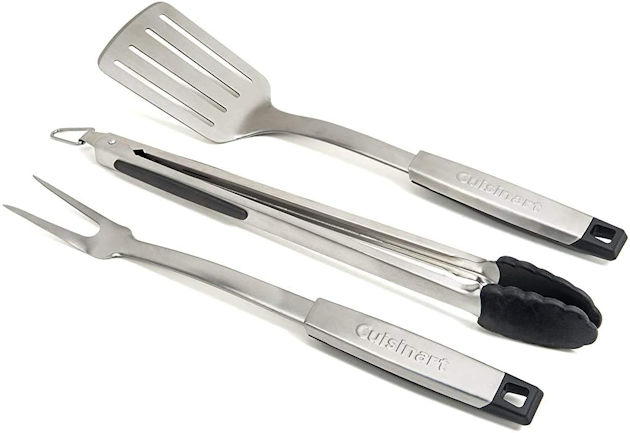 Spiral-Cut Your Hot Dog
Why would you go to the trouble of spiral-cutting your hot dog? A spiral cut hot dog assures that the caramelization and char are evenly distributed across the product. Spirals also make a great seasoning pocket and make eating a hot dog at a crowded backyard barbecue much less messy.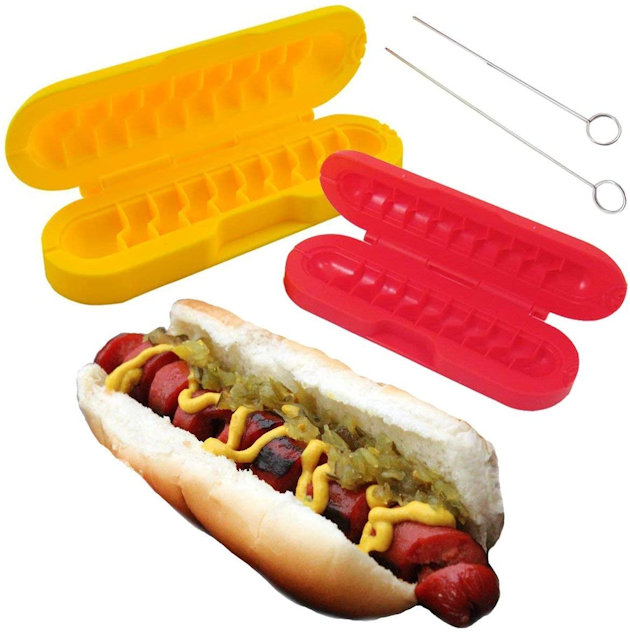 Hold the bun
To prepare tangy glazed frank kabobs, thread juicy franks on a skewer with bell peppers, sweet corn, and red onion. Alternatively, make a low-calorie kabob using low-fat beef franks and teriyaki-glazed vegetables. And if your frank doesn't come with a sandwich, it can still be rolled in condiments like mustard or ketchup. Keep plenty of condiments on hand at all times.
Using A Meat Thermometer
What's the point of using a meat thermometer? It helps to achieve the perfect consistency of not-too-overcooked/undercooked meat with pricey meat cuts. It's particularly useful while grilling when you can't rely solely on appearance. Indeed, one out of every four hamburgers turns brown before it becomes good to eat, and since meat proteins change the color when exposed to oxygen, it can appear great one minute and turn red the next.  Just insert the thermometer into the thickest part of the meat until the minimum temperature is reached. Then compare that number to your desired temperature.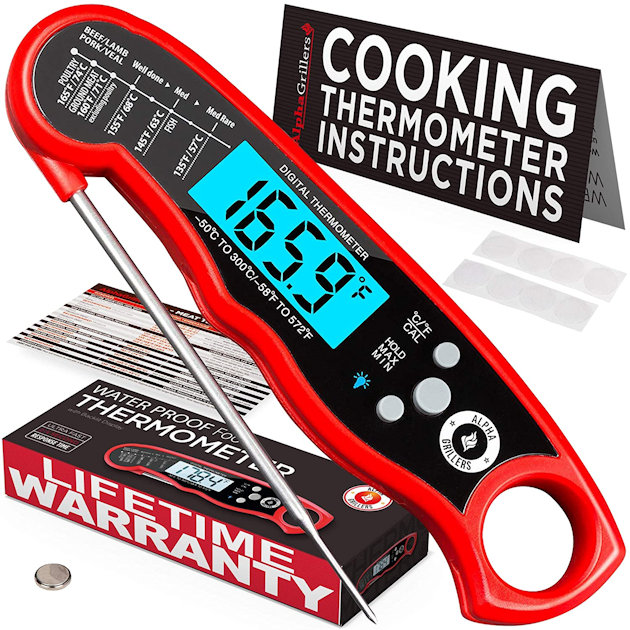 Always grill your veggies
Cook your vegetables alongside your meat while grilling. Grilling vegetables imparts them a smoky taste and minimizes your work. Simply slice your vegetables, brush them with olive oil, and season them with herbs before grilling them until they're tender-crisp.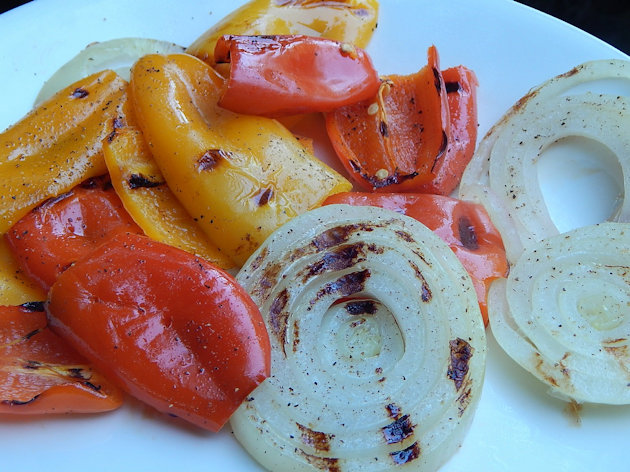 Pay attention to your side dishes
Yeah, the waffle cut fries, sweet potato fries, & oven fries! There's really no reason for not serving potatoes with the grilled meat these days, particularly with so many different choices. Easy-to-make dipping sauces, such as caramelized onion, curried yogurt, Sriracha sour cream, and roasted red pepper, can amp up your game.
With edible dip pots, you can be as adventurous as you want. Prepare a bowl out of scooped-out bell pepper, a mini pumpkin, a cabbage head, or some other seasonal vegetable. Dips made of dairy should be kept in the fridge. Fill a big bowl with ice and then use it to hold the smaller bowl filled with dip.
Enjoy yummy grilled food in this beautiful weather!