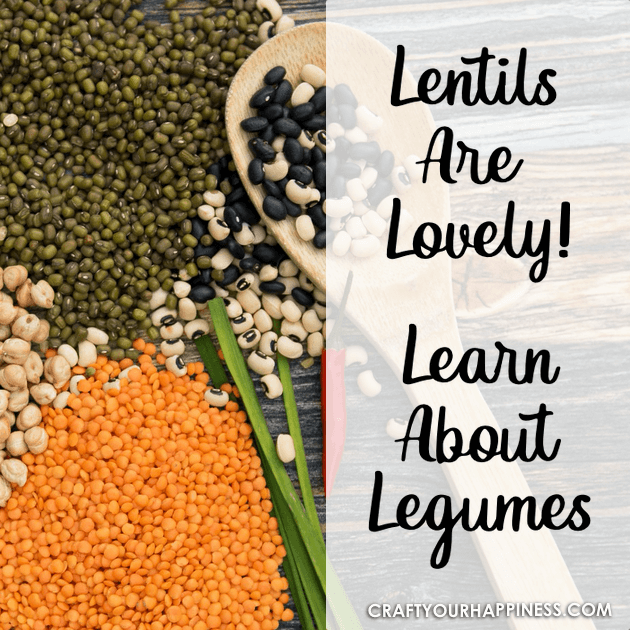 Legumes are incredible. They are a group of plant foods which make up some of the most delicious and nutritional products available to us.  There are lots of different types of legume, including split peas, kidney beans, chickpeas and lentils. They are high in fibre which promotes a healthy digestive system. They also have a low GI index, this gives you the feeling of being fuller for longer. One of the many benefits to a diet rich in legumes is that it can help prevent diabetes.  Legumes are also great for our pets. You can mix them with their usual foods or combine them with additives like this CBD oil from Green Flower Botanicals. This can help boost the immune system, improve digestion and help with aches and pains.
People often associate legumes, such as lentils, with a vegetarian diet. However, the protein in lentils is so high and comes at a very low cost. Of all the legumes and nuts, lentils have the highest levels of protein. Making them an excellent food for everyone! They taste great on their own or can be added to a variety of dishes. Green lentils are delicious served with cod cheeks, and chickpeas are the foundation of hummus.  Of all the legumes, lentils probably have the worst press. They are often ignored in shops because people associate them with the student diet, or even remember using them in arts and crafts at school! Today, we're going to look at ways lentils can be used to create delicious meals you'll be craving over and over again!

What types of lentils are there?

There are lots of lentils available, but they tend to be four main types. Green, brown, red/yellow and speciality. Brown lentils are the most common. They have a delicious earthy flavor and are great for adding to stews. Lentils absorb the flavors of other foods really well. You can substitute some of the ground beef you would use in chilli con carne with brown lentils and reap the health benefits. They also have a firmer texture which some say is similar to meat. This is great if you have a young family or a fussy eater and you want to sneak in some extra nutrients and vitamins. They can also be used to replace meat in beef burgers too! Or added instead of breadcrumbs.  Green lentils have a slightly stronger taste. They are naturally more peppery in flavor and can be used as a substitute for Puy lentils – which are more expensive and hard to find in local supermarkets. Green lentils are deliciously cooked and then left to cool. Add them to salads to pack a little more punch to your lunch.  Red and Yellow lentils are often sold as 'split' lentils. This means they don't hold their shape well and have a more tender texture. You may have eaten this type of lentil in an Indian restaurant. They are also great for thickening up soups and stews.

There are lots of speciality lentils, but the ones we commonly see in restaurants are Puy or Beluga. Puy lentils are fantastic as a side dish to fish. They only grow in one area of France, where there's a lot of volcanic soil. This gives them an interesting, deep flavor which complements so many meats. Beluga works exceptionally well with salads and is delicious hot or cold.  There are so many incredible ways you can use lentils, but let's look at one recipe that is quick and easy to make, and we think you will love!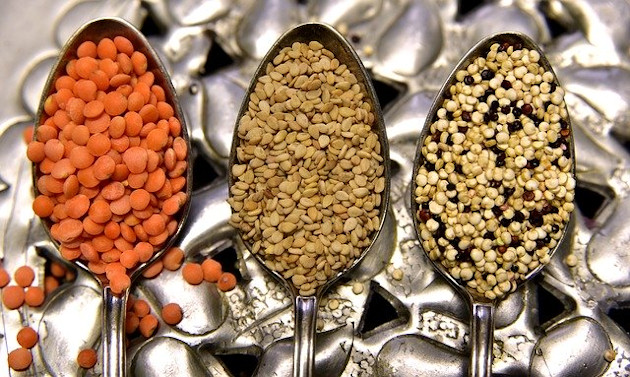 Napolitana Lentil Stew with Olives and Feta
This Mediterranean-style stew could easily be described as greek, due to the inclusion of fresh oregano and feta. However, it is the predominance of tomatoes which gives it the name Napolitana. Try to use the best quality, vine-ripened tomatoes you can.
Ingredients
½ Cup / 100g of brown or green lentils
3 tablespoons of olive oil
1 onion, chopped
2 cloves of garlic
1 small handful of fresh oregano, chopped
1 teaspoon dried chili / hot pepper flakes
1 ½ tablespoon salted capers, rinsed
2 ripe tomatoes, roughly chopped
1 cup / 250ml passata / strained tomatoes
2 oz / 60g small black olives
4 oz / 100g feta cheese, crumbled
Crusty bread to serve
Instructions 
Rinse the lentils well, then put them in a large saucepan. Add enough cold water to cover and set over a high heat. Bring to the boil then reduce and let simmer for 20 minutes, or until the lentils are tender but retain a little bite. Drain and put to the side.
Put the olive oil in a saucepan set over a high heat. Add the onion, garlic, oregano and chili flakes and cook for 5 minutes. Stir often until the onion softens. Add the capers, tomatoes, passata and lentils. Add 250ml / 1 cup of water and bring to the boil. Reduce the heat and let simmer gently for 10 minutes, stirring occasionally.
Spoon into warmed serving dishes, top with the olives and feta and serve with crusty bread on the side for dipping in the rich sauce.
As well as savory dishes, did you know that lentils can also be used in sweet dishes!! Like this vegan recipe for Lentil brownies. Due to the amount of protein found in the lentil, these would be ideal for an after workout snack or as a mid-afternoon pick me up.
You can also blitz them up and add them to baked goods such as bread, for even more nutrition and added health benefits.
One of the best things about the legume family is that they are perfect for your store cupboard. You can stock up and keep them on standby for those days you don't make it to the shop. Some legumes, such as butter beans, could need soaking overnight before you cook them. Still, most are available ready to use in tins at the supermarket.  So the next time you head out to shop for groceries, be sure to add some lentils to your shopping basket!