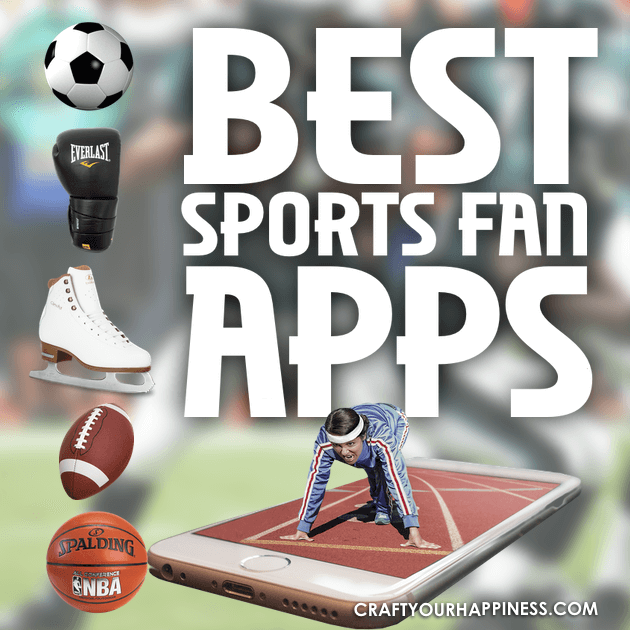 Who's the sports fan in your family? Whether it's you, your partner or one of your kids, here are some apps that they're gonna love. There are apps for both practicing and watching sports. There is some great tech out there nowadays to help you train. If you're a professional or just getting into doing some exercise, the technology can help you to control your routine and progress. Most sports gadgets come with an app as well so you can personalize everything. They'll make a great gift for any sports nut you know. Here are some of the best sports apps to download this year, and gadgets to go with.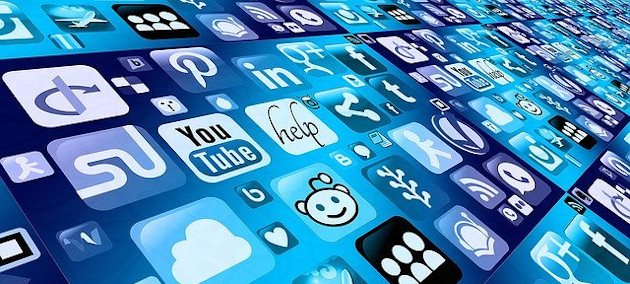 Ozmo Active Smart Cup Hydration Tracker
Ozmo active smart cup hydration tracker is an example of a smart water bottle. Not only is it leak-proof and portable but it has its own interactive app. It tells you how hydrated you are and how much water you need to drink. It costs $60, so it's not cheap, but you can sync with with your devices and it also works with smartwatches such as Fitbits.
Fitbit
Fitbits are also a great gadget for anyone interested in technology or fitness, or both. These smartwatches allow you to keep track of your vitals, your activity, and your sleep, to name just a few of the features. They are now very advanced and use voice activation technology and Amazon Alexa features in the newest model. This means you can use it to check the internet for other things such as the weather. Fitbits can vary in cost and they start pretty cheap and not much more than $20, so it depends how advanced you want it to be. Their sleek and elegant design makes them sporty yet stylish.
Upright Go Posture Trainer
This is a peculiar little device that helps you to improve your posture. Let's face is everyone could do with one of these. It's a dangerous problem always sitting and walking in the position and your back will thank you for it in the future. Upright Go Posture Trainer gives you real-time posture feedback via its mobile app. The device is actually worn on the body, either stuck on to your back or another convenient place or as a necklace. It's even been approved by physiotherapists and chiropractors. It costs $80 but you get a 30 day guarantee period. If you're not satisfied, you can 100% get your money back.
NutriBullet
This is a smart blender. The NutriBullet can range in price but you're looking at around $121 for a smart one that comes with its own app. The smart blender not only mixes great smoothies etc but gives you the nutritional value of everything you make. This is very useful if you're on a diet plan or simply want more information about what you eat. It's a great way to control your intake of calories and vitamins and to ensure that you get a balanced diet. You can also make some delicious recipes using this smart little blender.
Sensoria Smart Socks v2.0
This is the future, socks with a smart chip! Sensoria Socks have inbuilt sensors, particularly adapted to running and come with an app. They cost about $200 and are state-of-the-art. They give you real-time audio cues to your phone or device and let you know real-time data such as how many steps you've done, how many calories you've burned, the altitude you've climbed and the speed made and the distance you've gone. This is a great gift for someone keen on running or looking to train for a marathon or other long-distance race.
Gymondo
Gymondo is a workout app that allows you to choose an exercise or diet plan to suit your lifestyle. You can choose from hundreds of different workouts and different types of exercise. Basically, there are tonnes of video workouts from professional trainers available to watch on your devices, and even offline. You don't need wifi to use this app, which is a plus. The monthly fees are very low, much cheaper than a gym membership, and depending on the plan can start from around $7 a month.
iHealth Core Smart Scale
These smart scales measure your BMI. They keep track of your weight and also your fat and muscle ratio. You can use the mobile app to record your fitness progress and set personal goals. At $79.99 it's not a bad price seeing as all the family can use it. It's a smart way to keep in control of your weight.
Bose Soundsport Wireless Headphones
Bose Soundsport Wireless Headphones are weather and sweat-resistant earbuds that have a unique shape to help them stay in your ear while you train. They cost $199 and come with three different pairs of sports tips so you can find the one that fits you best. They also have their own app which you can use to personalize all the sound settings. The battery life is around five hours and they have a "find my buds" feature, so if you lose them you can use the app to find exactly where you left them. This is very useful, especially if you've been having an intense training session in the gym, and lost them without realizing it.
Beast Sensor
Beast Sensor is a small device used to help you with your weight training. It's got its own app as well so sends reports of your progress. It works by quantifying your performance while you're weight lifting and you can analyze the results to see which is the most effective work out method for you. You don't need to rely on your personal trainer or your feeling when you work out. You can actually see real numbers on the screen showing your progress. It's most commonly worn on the wrist or attached to the weights in order to measure how much you are lifting more accurately.
Powerdot 2.0 Muscle Stimulator
This device is designed to help you recover after a workout session. Powerdot 2.0 Muscle Stimulator comes with a personalized app with over ten muscle stimulation programs. The device has been cleared by the FDA and works by placing pads on the body, which then massage all the muscles in your body through electric stimulation. It helps with muscle performance as well as minimizing recovery time. This method is used by physiotherapists and is proven to be effective on muscles. It doesn't come cheap however and costs around $300.
ESPN
ESPN is a free app for both Android and IOS, which is essential for any sports fan. You get all the scoring information you need from different sports and a range of sports news. You can also customize a list of favorite teams and get personalized sports information. The app allows you to follow your favorite sports wherever you go, and be constantly updated. There are more than 10,000 sporting events broadcast live. For a $9.99 monthly subscription, you can get access to all live events, plus ESPN films.
Fox Sports
Fox Sports also starts as a free app for both Android and IOS. With this app, you can get sports coverage on the go on any of your devices. It covers major league baseball, college football, basketball, and NFL, to name some of the main sporting events you can watch on Fox Sports. Whichever sport you're into you'll find plenty of things to watch wherever you are.
The Athletic
The Athletic costs $9.99 a month for a subscription and you can watch your favorite basketball players like James Harden, without any advertisement interruptions. This app covers the NFL and NBA, along with soccer and European football. It also has extensive coverage of local and collegiate action. You can start with a 7-day free trial to check out what it's got to offer. The Athletic is a prestigious sports news program with many professional sportswriters contributing, so you know you're going to get something good.
CBS Sports
This free app also brings you personalized entertainment. CBS Sports is a free app that includes many live broadcasts and live radio broadcasts. You can get personalized score updates from your favorite sports teams. There is also live streaming available from a variety of events such as basketball from the NCAA and the PGA tour. You'll also have access to on-demand highlights, expert opinions, and a dedicated streaming channel, CBS Sports HQ.
theScore
theScore gives you a very smart and up-to-date report of any games and fixtures. Free for both Android and IOS, this app is popular with tech nerds because of the detail it provides instantly. Game updates and statistics are sent every second and you can check the calendar provided for future events. The games are broken down into play-by-play detail and users can follow individual players specifically, as well as teams. It also has social features so you can share the scores and other information with your friends and followers on the app.