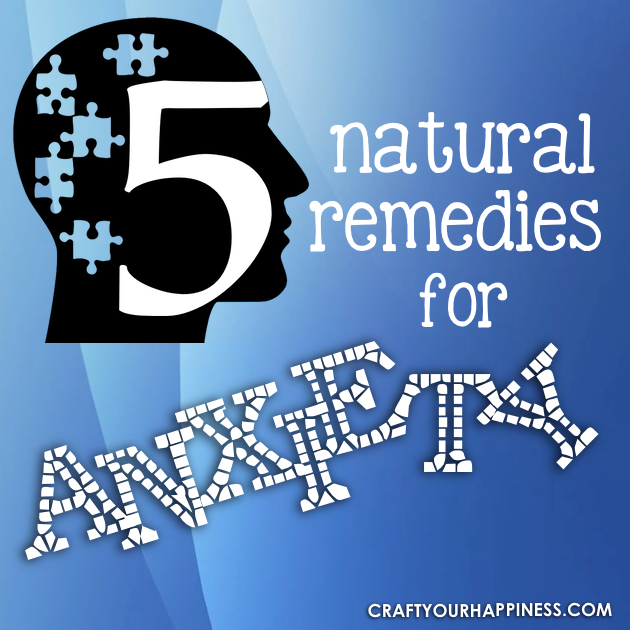 Anxiety is the most common mental health issue in the US affecting 40 million adults. Suffering from anxiety or anxious thoughts can leave you in a state of inner turmoil and be debilitating so it's important to try and find ways to manage it and alleviate the symptoms. Here are some natural remedies for anxiety that can help as you work to heal yourself. 

Drink Kava
Kava, also commonly known as Kava Kava, has been used for centuries as a way to alleviate not only the symptoms of anxiety but physical anxious thoughts too. Kava is a crop but the part people typically consume is the kava root. Often brewed as tea kava has quite strong sedative properties and so it is advisable to speak to your doctor before consuming it, especially if you are on any other medication or regularly drink alcohol as these could cause a reaction.
EMDR
Eye Movement Desensitization and Reprocessing is a tool used by therapists to help heal emotional distress.  It is simple to do and amazingly effective. Check out our detailed post including free download and video that shows how to do it.  
CBD Oil
CBD is a cannabinoid and its formal name is cannabidiol. CBD is a compound found in the cannabis plant but when isolated from THC, CBD can help to calm anxiety and reduce feelings of stress without giving the user any high effect. The popularity of CBD has grown in recent years and you can now buy CBD products in most health stores or at an online dispensary. CBD is typically infused into oils, balms or creams but can also be ingested as a vapour or eaten through CBD edibles.  Check out our CBD Oil Guide.
Animals
It's been proven that animals are incredible for mental health. Animals can have a very soothing effect on a person's mental health, so much so that many sufferers of anxiety turn to emotional support animals to help them deal with their symptoms. Emotional support animals have greater privileges than regular pets and are allowed to accompany their owners on public transport, planes and in hotels, much like a guide dog. If you don't have a pet yourself then simply taking up a hobby around animals can be beneficial, such as horse riding, this also helps you to incorporate invaluable exercise.
Other Various Ideas
Self-care is incredibly important when it comes to anxiety.  We have several other unique ideas in our post Tips to Stop Bad Thoughts In Their Tracks! that can be used easily and anywhere, that we have found effective. Test them out and see what works for you!