Get your family organized with a Star Wars Family Command Center! We made ours from an old magnetic dry erase board we had lying around. (We put chalkboard contact paper on half of it.) There's a variety of ways you can create yours and we've got a printable quote plus printable Star Wars planets you can make magnets from.
We'll also show you how to quickly turn a plastic chalk holder into a lightsaber! Add a small family photo for each person, a catch all box and some hooks and you've got a spot everyone can keep track of what's going on in the family. (P.S. For those who have a Silhouette cutting machine we have those files for download in addition to the pdfs.)
Want more Star Wars ideas? Check out our Star Wars craft page!
Supplies for Family Command Center
These are what we used for our center. Other options are easily available!
Large dry erase type board. (You could use an old frame and turn it into a full chalkboard using the same concept and ideas.)
Chalk holder  (Many choices for these, some of which already look a bit like a lightsaber!)
Silver Spray Paint
1″ Wood Rounds (for magnets)
Magnets for back of wood.
Cup hooks (for keys)
Small cheap frames, one per family member.
Mod Podge (for planet magnets)
Glue
Box to use for container. (We used a long shipping box.)
Downloadable planets and quote below.
Downloads
We've got two versions for you. The first is a PDF. The quote is only the size that a normal sheet of paper will allow. The second is for those who have a Silhouette cutting machine which allows you to cut out longer quotes on vinyl.
(pdf)

Silhouette files (zipped)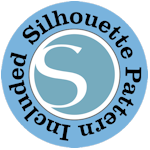 Family Command Center Instructions
THE BOARD
You can make a Star Wars Family Command Center in a variety of ways. Hopefully ours will inspire you!
THE CATCH ALL BOX
You could use a variety of boxes, even a cereal box, for a holder on your family command center. I had a long mailing box that was the perfect size so I used that. Just cut off the top, cover it something or paint it, then glue it on your board.
PLANET MAGNETS (if your board is magnetic)
FAMILY PHOTOS
We grabbed some small flat frames at our local Dollar store. They didn't need to be painted as they were already the right color… bonus! You could also attach plain photos to your board with no frames!
CHALK LIGHTSABER
If you use  chalkboard contact paper, or even paint on your center you can get these nifty little chalk holders. We had one that we spray painted and quickly made into a lightsaber using Sharpie markers!
This shows all the parts to our Star Wars Family Command Center. We used things we already had so use our ideas as a jumping off point for your own center!
The chalk holder and Star Wars magnets you can make using our free printables.