Here's a fun way to cool off. You may recall we showed you how to create some pretty hand fans using clothespins. For this modern version you can download and print our Free Emoji Fan graphics and glue them onto an old CD or DVD then attach a tongue depressor! Kids and adults alike would enjoy these. Keep a bundle in a container for handing out. Give them as party favors. Hand them out at outdoor events. No matter how you use them they're sure to put a smile on faces!
Supplies
Downloaded, printed and cut out emoji faces below
CDs or DVDs
Tongue Depressors
Glue (I used spray glue to attach the faces to the CDs and hot glue to attach the tongue depressors)
Paint if desired for tongue depressors.
Free Emoji Download Printables
Have a Silhouette Cutter? Grab files for that below!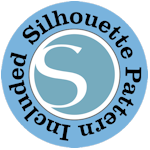 Instructions
Print out your patterns and cut them carefully. Glue the emojis on to CDs.  Paint your tongue depressors if desired and glue them onto your CD putting them at least 1/3rd the way into the CD so they are sturdy. You can cut two of each image and glue one to the back of your fan too so it's two sided. Only use one CD however as using two will make it too heavy.