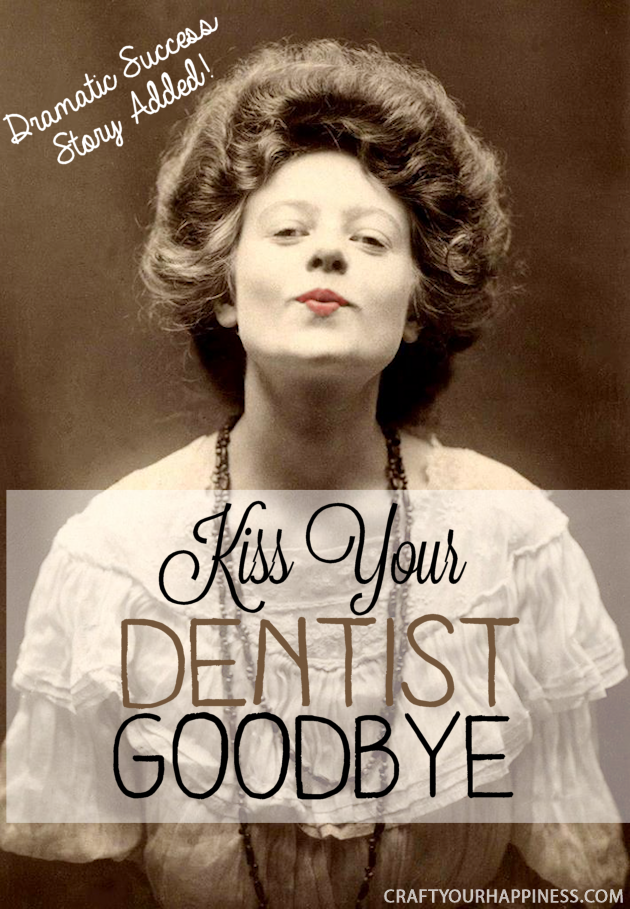 SUCCESS STORY ADDED AT BOTTOM
CLICK HERE
"Xylitol is not only beneficial to the body it can heal cavities."
Want to not only prevent future cavities but heal cavities you have? This amazing but simple plan can do it. It can also help heal gum disease and sensitive teeth. As someone who was plagued by tooth problems most of my life I've used it for years now and it has worked wonders. I've proved extra info here but the system itself is simple.
I happened upon the book Kiss Your Dentist Goodbye on Amazon a few years back and its been one of my greatest finds. It's written by a dentist and is nothing more than a simple tooth brushing method using some specific items purchased at the store.  It also uses Xylitol which I've touted as the magical sugar replacer that is pure health (as opposed to sugar that the native Americans refer to as "white death").
Fluoride
There is a huge and valid controversy concerning fluoride.  Fluoride that is put in our drinking water is basically the tailings (toxic waste product) from aluminum manufacturing factories.  This is because they needed a way to dispose of it. Huge red flag there. Too much of it damages teeth. A small amount can protect them.  I the book Dr. Phillips explains the history behind it and the dangers. She does however advocate using it in one of the products she suggests because of its proven benefits to teeth but does not promote adding it in our drinking water and removes it from her own water. Only you can decide what is best for you and your family.  You can do this system using non fluoridated products and still reap benefits.
Xylitol Shown To Heal Cavities
Xylitol looks, tastes and can be used  just like sugar. The difference is Xylitol is natural and alkalizes the mouth and body. Disease and bacteria cannot grow in an alkaline environment. You can read more from this dentist on Xylitol here.
The System
This is the basic system outlined by Dr. Phillips. If I neglect doing it for a few weeks my teeth still start having issues and become sensitive. Once I start up again the sensitivity is gone in a matter of 2 or 3 days. This dentist outlines two plans, one  for children and one for adults. Below is the adult version. Again, you can purchase her book for more of the specifics.
The key is to use the EXACT items listed. i.e. Get only Crest Regular toothpaste and not Crest with whitening or other things added. She does give alternatives in her book but I will list the basic items.
PRODUCTS NEEDED
CloSYS a pH balanced chlorine dioxide rinse. This removes specific types of harmful bacteria but is gentle on the mouth.
New or clean soft toothbrush with no longer than a 1″ head. (important to keep this disinfected between use by swishing for 30 seconds in Listerine. Keep away from other toothbrushes and allow to dry.
Crest Regular Cavity Protection toothpaste. (This has as few additives as possible. Its cleansing without being abrasive.
Listerine (With no extras). For plaque control. Using twice a day is as effective as flossing.
ACT anti-cavity rinse. This is a protective rinse with ACT anti-cavity rinse with 0.05% sodium fluoride. (The book details options and what to do if your water is already fluoridated)
Xylitol Products 3 to 5 times throughout the day.  Xylitol mints or gum after any drink or snack is super easy. Using granular Xylitol as a replacement for sugar benefits the body overall.
HOW TO USE THEM
Rinse mouth for 30 seconds with CloSYS.
Brush teeth with small amount of Crest Regular toothpaste, focusing on where the gums meet the teeth area with circular motions.
Rinse with Listerine Regular for 30 seconds. This is basically a liquid floss and reaches more areas than floss does.
Rinse with ACT Anti cavity rinse  as protection for 30 seconds.
Rinse your toothbrush in a small amount of Listerine for 30 seconds. Place away from other toothbrushes, standing upward to dry between use.
That's it! Simple and gloriously effective. All of these products can be purchased in regular stores, though you may have to find a health store for the Xylitol products. I've also linked the ones I buy on Amazon below.
Download Reminder Card
When I first started I made a reminder card to tape to my bathroom mirror until I had the system down. You're welcome to download the pdf, print, cut and tape it to your own mirror if it helps. Reminder Card Download (pdf)
SUCCESS STORY
July 29, 2018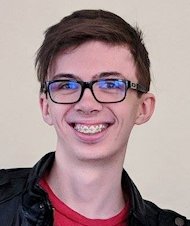 A little over a year ago my daughter Jennifer took her 15-year-old son Ashton to see the dentist about getting braces. The dentist told her that Ashton's teeth were too bad for braces. He said the actual surface of his teeth were soft and that the enamel was worn down so badly he didn't think Ashton would ever be able to have braces and that he stood the chance of losing most of his teeth through his teen years.
She talked to me about it and I told her about the regimen I used to help my own teeth so she immediately started him on that.  She wanted to make sure he did it twice a day so she literally watched him every day for a month to make sure it was done correctly.
Six weeks after his first visit she took him back to the same dentist to get a cavity filled.  The dentist was literally shocked. Ashton's teeth were now solid.  He told her he had never seen anyone's teeth come back from that state, let alone in such a small window of time. Ashton was able to have braces put on within the following months. They have since moved,  but he has never had another dentist show concern over his enamel.  He continues to do the routine.