Being a computer geek for decades I've come to rely on quite a few of the best free internet toolbar apps to help do many vary useful things. Some I've used for years and wanted to share them with you in case you'd find them useful. They're all FREE. (Though a couple do have paid upgrades.)
Most of  these have become invaluable to me, hence why I keep them handy on my web browser toolbar or on my computer desktop toolbar.   Some are for use online and some are utilities you download. I'll give you basic information on each one.
If you have any tools that you use regularly feel free to share them with your fellow geeks in the comments below!
WHAT YOU'LL FIND BELOW
GRAPHIC & PHOTO TOOLS
Canva  Great new free online photo editor.
Photo Collage Maker – Collage make & more.
Pixabay – Copyright free images.
IBGBB – Uploader to share your images online.
Color Cop – Color grabber.
PDF Candy- Converts a variety of files to pdf format.
Abstract Fonts – Thousands of free fonts.
UTILITIES & GEEKY STUFF
Bitly – URL shortener
DropBox – Share files easily.
Speed Test – Find how fast your internet is.
What Is My IP – Quickly get your computer IP address.
Unl0ck Files – Unlocks files you can't delete.
MUSIC & VIDEO
IMDB – Huge movie database with trailers & more.
Instant Watcher – Browse all Netflix movies easily.
EZBlocker – Mutes commercials on Spotify.
MISC
Rhyme Zone – Awesome online rhyming dictionary.
Fax Zero – Send faxes from your computer for free.
GRAPHIC & PHOTO STUFF
This is a relatively new online program and seems to be incredibly easy to use for manipulating photos. It has a bunch of filters and other simple tools to use. It's fairly self-explanatory.
(Updated 2022) I used to use PicMonkey but they are no longer free. This one has a free version. If it changes let me know!

Type: Online website that lets you make collages. It also has many other graphical tools.
I've used this online site for several years now to make all my collages. It offers various layouts, colors and styles and also has a variety of other tools for photo touch-up and manipulation. There is a paid version which expands what you can do but the free version has everything you need.
Type: Online site with copyright free  images and photos.
As someone who uses a lot of images online it's important that none are copyrighted. I use a site called Fotolia to buy many images but first I'll check Pixabay to see if I can find what I need for free.  NOTE: After you do a search the top line or two will be SPONSORED images which cost money. They have a watermark over them. Just skip past those to the free ones.
(Updated 2022 as TinyPic is gone)
Type: Online site that lets you upload a photo or graphic to easily share online.
May require an account but has a free version.
SAMPLE OF UPLOAD PAGE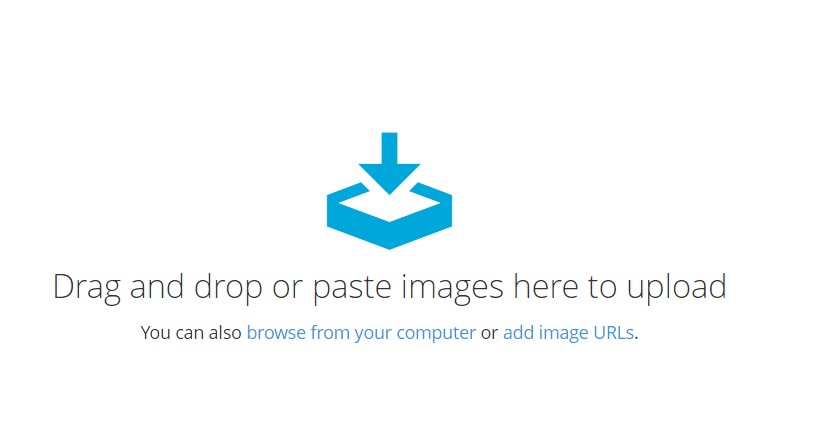 Type: Online site with thousands of ideas for color combinations.
I don't have a good eye for color and what goes together well. Design seeds does nothing but give thousands of color combinations which it adds too regularly. It's a wonderful source for inspiration whether you're doing graphic work or deciding on a new color theme for a room in your home.
Color Cop
Type: Small software utility that lets you use a dropper tool to grab a color from any image shown on your computer. It instantly gives the color code numbers and letters which are useful anytime your working with something that you want to change the color of. NOTE: Click on the link given then go to DOWNLOAD page. This may be a stand alone software now. Meaning its now connected to your toobar.
Type: Online site that lets you convert text files and many other formats  into a pdf. Its awesome!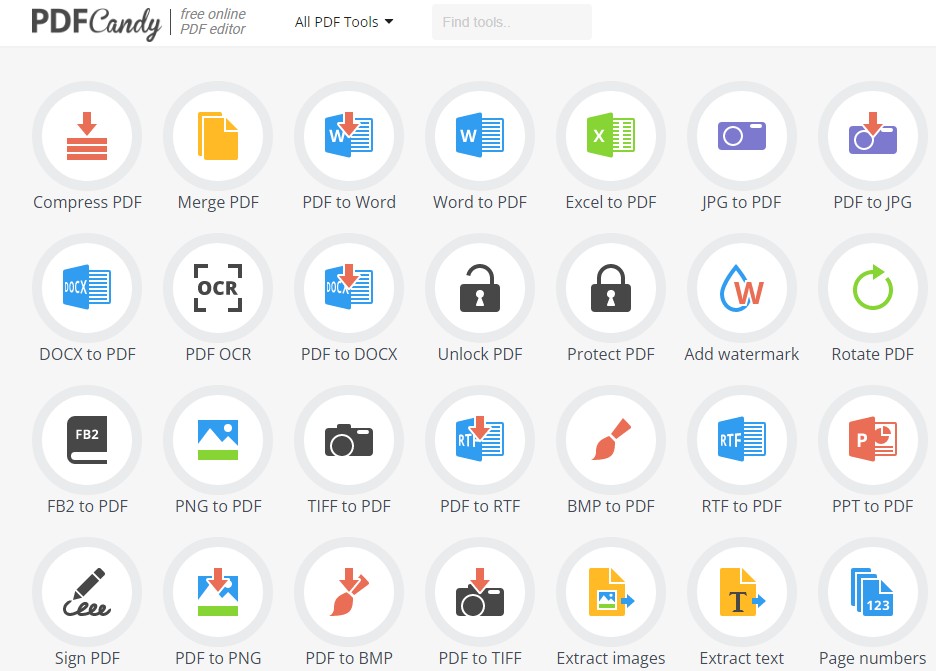 Type: An online site with thousands free fonts to download and install on your computer.
I admit it. I'm a font  junkie. This is my favorite site for finding new ones.  It allows you to type in your own text on the site to see how it will look before downloading a font.  You can also browse it's many categories.  (Full post on this software and how to use it.


UTILITIES & GEEKY STUFF
Bitly
Type: Online site that shortens urls (internet addresses) for easy sending.
If you share urls a lot this site can come in handy. It lets you shrink those long ugly buggers into something short and sweet.  Just paste in the url you've copied  into the box on their site to get it shortened. You can also sign up for a FREE account  and get more options one of which is a button to stick on your web browser toolbar.  Then when you are on a page you want to share just click the toolbar bitly button and up pops a nifty box that gives you the shortened URL.
Type: Online use plus downloadable software to allow easy sharing of all types of files. HAS A FREE VERSION!
Dropbox has a variety of uses. It requires a free account to be set up. (Paid versions are available which give more room if needed.) I use it to share files with family members and most importantly to get photos from my kids to use in the family scrapbook which I mange. You can share your DropBox with anyone you choose. All of my family has a dropbox app on their phones. When they take photos they place them in their dropbox which they have shared with me. I can immediately access them from the software I downloaded to my computer. My husband Roy uses it to share music files with our son who is also a musician. He drops a file into the dropbox on his computer and my son whose in another state can grab it.
Type: Online bandwidth tester.
Ever wondered if your getting the speed on your internet that you've paid for with your internet company? This lets you check.
Type: Online site that instantly gives you your IP address.
There are occasions when you are asked for your IP address for various reasons. This site gives it to you. Just remember www.whatismyip.com

Free but they ask for a donation which you DO NOT have to give to download it.
This is a FREE utility. They give you a choice to send a donation but you can download it free using the link underneath the donation option. This little utility allows you to unlock files so you can delete them. Many time files are undeletable as they are "in use" but various things such as Windows Explorer or other programs you opened them up in. This utility places a choice in your RIGHT CLICK menu so you can unlock the files. NOTE: This is for use with files that you place on your computer yourself… text files, image files, pdfs etc. Never use it for removing installed software or files used by your computer.
MUSIC/VIDEO
Type: HUGE movie catalog with ratings and trailers among other things.
There are a variety of sites that offer information but I love IMDB the best. I can quickly check consumer ratings of a movie, watch a trailer, read about whose in it and even get some fun behind the scenes information. I use it on my computer but mainly use the IMDB app on my phone.  If you go to the movie theater much it also shows you local showtimes for your area if you create a free account.
Type: Online site that has the full Netflix catalog for easy searching, queuing and watching.
Like many others I've always been frustrated at the inability to easily search through all of Netflix movies. This site allows you to do that with a variety of searching options, read reviews etc. Plus there are queue and watch buttons on each movie.
EZBlocker -Spotify Commerical Muter
Type: Small downloadable utility that mutes Spotify commercials. Open the blocker first then open Spotify.
If you have a free Spotify account and listen using the downloaded software on your PC,  this little app mutes all the ads they play in between songs. Cool. (There is just dead air while the commercial plays but I find that much more soothing myself.) Read the instructions carefully.
NOTE: Every time they update Spotify you will most likely need to go back to the EZBlocker site and download a NEW version. If your EZBlocker stops blocking ads this is most likely the reason.
Type: Online site for watching Free Movies & TV Shows
I actually don't use this anymore as I have a Netflix account but its a great source of movies and TV shows for free. Keep in mind you do have to put up with commercials.
MISC
Type: Online site rhyming dictionary plus other things.
I love to write poems and this is one of the best rhyming dictionaries I've found.
Fax Zero
Type: Send free faxes.
Despite it being the 21st century there are still many companies out there that use faxes. This site lets you send faxes for free.i You can also choose to include a cover sheet.  The file you upload must be in pdf format. (This is where that pdf converter site mentioned above comes in handy.)
You can also pay $1.99 to send a fax that does not have their logo on it.