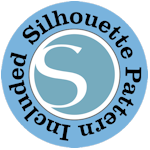 Kids love playing in the dirt. (As do some adults!) In fact there's a good bit of science that states dirt is good for us.  Here is a pretend kids garden set you can put together for next to nothing. I made one for our daughter little girl Alyssa Mae (seen on the photos). There's a downloadable pdf with the full instructions below including plant labels plus a Silhouette file.  For more ideas kids can also do check out our Unique Planters from Soda Bottles.
Suggested Supplies for Kids Garden Kit
Small squirt bottle. You can find the small ones in the hair care section of stores. It needs to be the smaller size for children to easily use.
A few almond in shells for pretend seeds. Good for tiny fingers and easy to dig back up and reuse.
Heavy Ziploc bag or any container to hold seeds . Use the printable label to stick on whatever holds your seeds.
Large metal spoon for digging. You can of course get child sized spades etc. if desired.
Artificial flowers.   Get the type that have longer sturdy stems so they stick in the ground easily and stand up. A bouquet type will work if they have longer stems. You just have to cut the flowers off at the base with a wire cutter.
Plastic bugs. Dollar stores usually have these. Fun addition!
Small flower pots.  You can use small plastic posts or the small Jiffy Pots shown.
Tongue depressors, Popsicle sticks or regular small sticks for gluing flower signs on. I even used wood clothes pins to clip onto the pots.
Printed labels from this kit for flower stakes and seed bag.   Print the flower tags on white cardstock if possible.
Hot glue, spray glue or some way to affix labels to sticks and plastic bag. Hot glue works best for affixing the flower names to the sticks.
Box to use as a tote.  You can also find cheap plastic totes at the stores.  You want something a child can easily carry.
Empty TP rolls and or cups to glue inside to hold items.
Dirt  They need a spot with some soft clean dirt they can dig in. You can also buy small bags of potting soil.
Pdf download of above instructions plus printable seed label and flower stake tags.
If you own a Silhouette Cutting Machine you can grab the Flower Labels in that format below.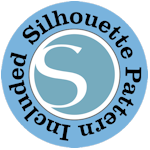 The Tote

For the kids garden tote we took a cardboard box and cut it up.
I wanted a way to keep it organized so the pieces were not tossed in. I found some empty toilet paper rolls and a cup. I glued the empty rolls to the sides and put a little glue on the bottom of the cup to hold it in place. These hold flowers, labels on sticks, digging spoon and plastic bugs.
Flower Stakes
The flower labels were printed on cardstock and cut out. After you cut them out you need some type of stick to attach them to so they can put those in the ground. Popsicle sticks, tongue depressors or ever regular straight small sticks will work.
Hot glue the labels on the sticks. The labels can also be glued onto clothespins so they can be attached to the sides of pots. 
Finished Kit
Empty toilet paper rolls work great to keep the flowers organized.
Here's the completed kids garden kit. They'll especially love the big "seeds" they can plant and easily find again.